Today founder and chairman Dan holdings, Danny Oyekan and CEO Bitsika Africa Atsu Davoh are introducing a new app; ear1. The app is an improvement on the DMs feature that we see in many social apps. With ear1, you can pay a small fee and talk to any top person in your field. Think: LinkedIn + OnlyFans.
Current DMs on Twitter, Instagram and LinkedIn are open and free. So the top influencers in your industry get flooded with more messages than they can answer. Your important message gets lost in thousands of unserious DMs.
Read more: Twitter rolls out tweet your voice feature for iOS
Ear1 lets influencers charge you a small fee to DM and chat with them. Being required to pay filters out all the unserious people so your favourite influencers can respond to you faster. Sending a DM should no more be an issue of shooting your shot or trying your luck. You're paying, so you're definitely getting a response. Anyone can setup an ear1 profile and set a price for people contacting them.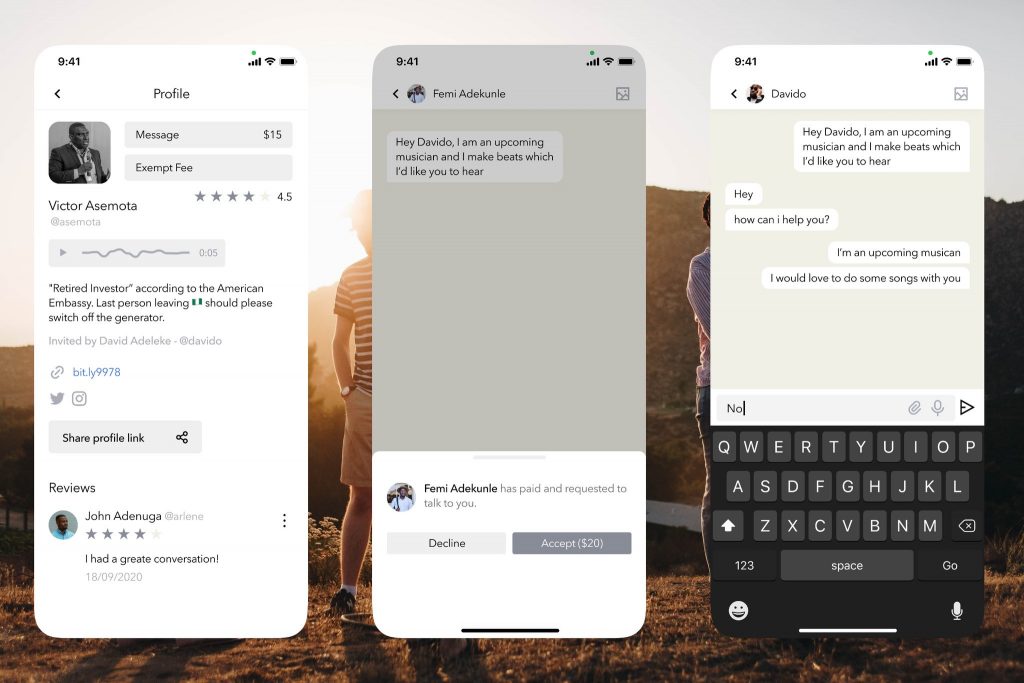 Influencers will for the first time only get DM messages from serious people who will not waste their time. And they will also get paid while answering questions and making connections. Ear1 is built for influencers and audiences in various regions on day one. Influencers can collect payments in Naira, Cedis or Dollars. Audiences can also pay influencers in similar currencies.Can't wait for you to start using ear1.
The app is currently in private alpha and will allow only 100 influencers to get paid on their beta version. After that it will be opened up to the public in the future. This isn't all ear1 can do. There's so much more in store. Keep watching out.
For more information please follow ear1 on twitter, Danny and Atsu on Twitter. To join ear1 telegram community, please click Here
Related article: Twitter rolls out new stories feature known as 'fleets' for users globally