Itel ITW-60, true wireless stereo (TWS) earbuds, was launched in Nigerian in the month of October this year. The ergonomic designed earbuds has been engineered by Itel for ultimate comfort and fits in snugly into the ear giving each user hours of listening pleasure. It is free from wires and nothing comes between you and your favorite songs which is why it is called "the true wireless earbuds".
For
Battery life is exceptional
In-ear design allows the earbuds to fit more people's ears
Sound is great
Pairing is easy and swift
Works with android and iOS devices
Splash resistant
Against
One-size-fits-all design
rubber wingtips not available
Controversial looks
The case doesn't support wireless charging
The earbuds are not sweat resistant
What's inside the box?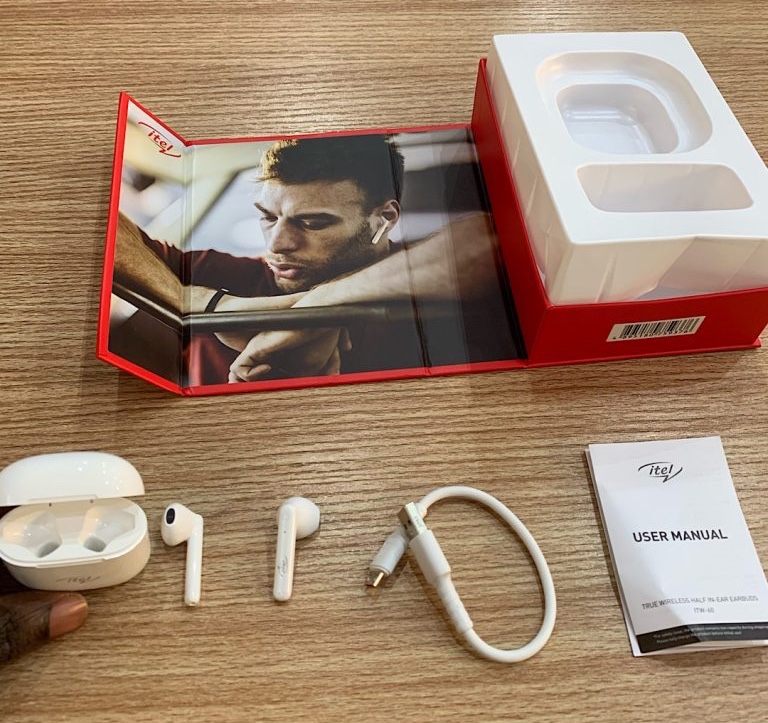 The box is red in colour with a picture of the Itel ITW-60 earbuds on the front. Inside the box is the charging case with the earbuds, user manual and a USB charging cable.
ITW-60 earbuds specification
Battery capacity: 35mAh
BT version: V5.0
Talk range: 10m
Weight: 31g
Manufacturer: Itel
Colour: white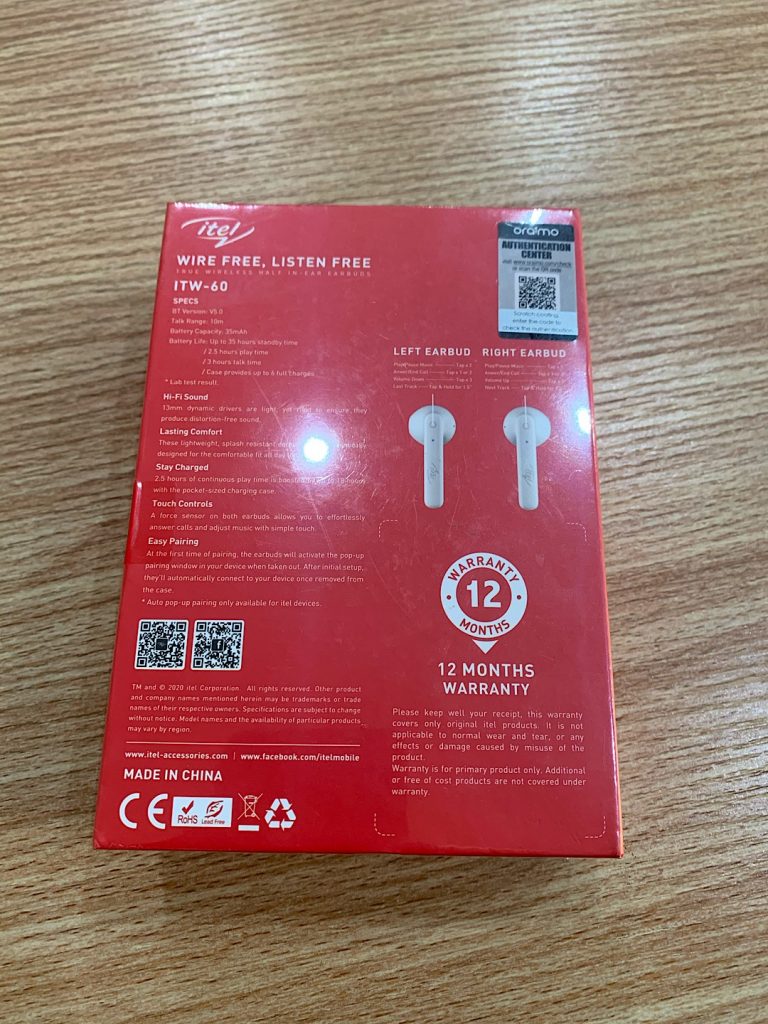 Body and Design
Overall, the Itel ITW-60 earbud look very attractive, with a slick all-white design comprising two earbuds and a charging case. The white and sleek earbuds makes your outfit compete and makes a fashion statement to the public. The design of the earbuds and charging case is similar to that of the original Apple AirPods.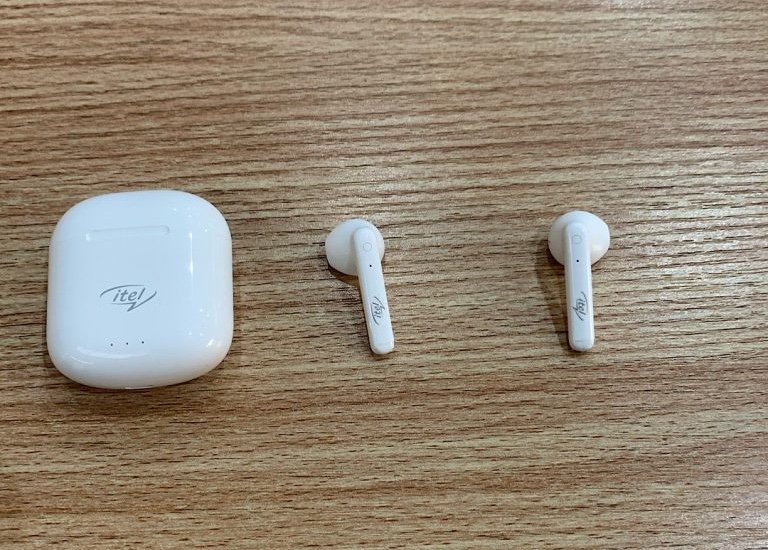 The major problem associated with other earbuds is that they keep falling off while in use but while using the Itel ITW-60, you won't have that problem. The earbuds can stay in the ear during head turning activities, running, jogging, gym sessions or dancing at a party. But the device isn't sweat-proof so users should use it for activities that doesn't require long exposure to sweat.
The Itel earbuds fits in easily into your ears. I still wonder how Itel knew the size of my ear because it sits comfortably into my ear.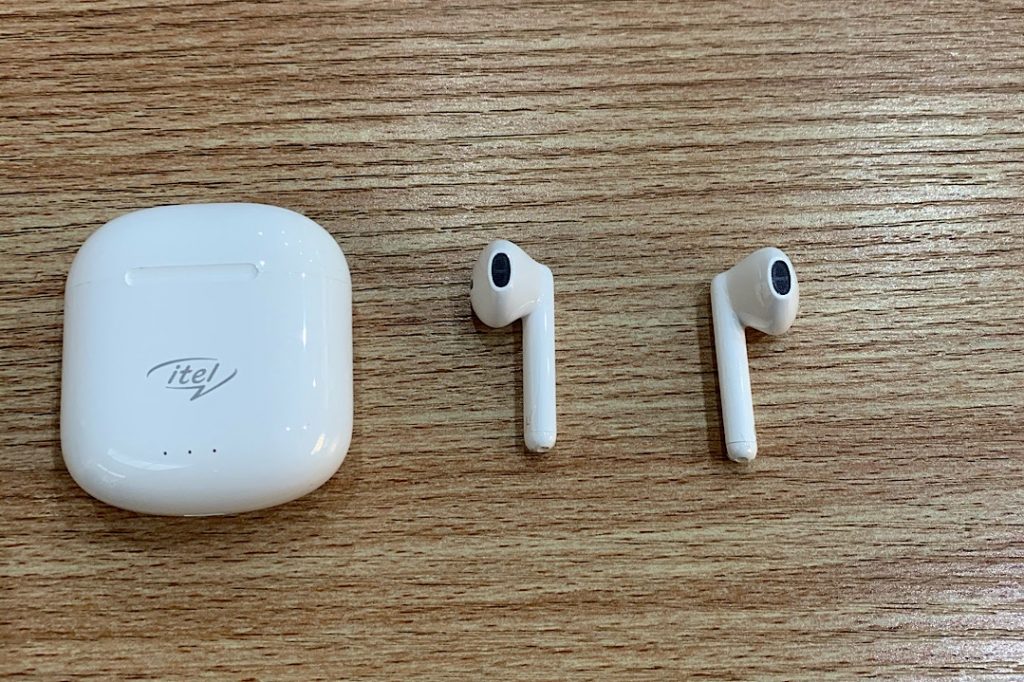 The body of each ear bud act as touch controls, with a force sensor on both earbuds allows you to easily answer and end calls, play/pause your music, skip tracks and control the volume with simple touch.
The touch controls are convenient, but you have to be careful with your taps and touching the sensor firmly for it to answer to your command or you have to try again.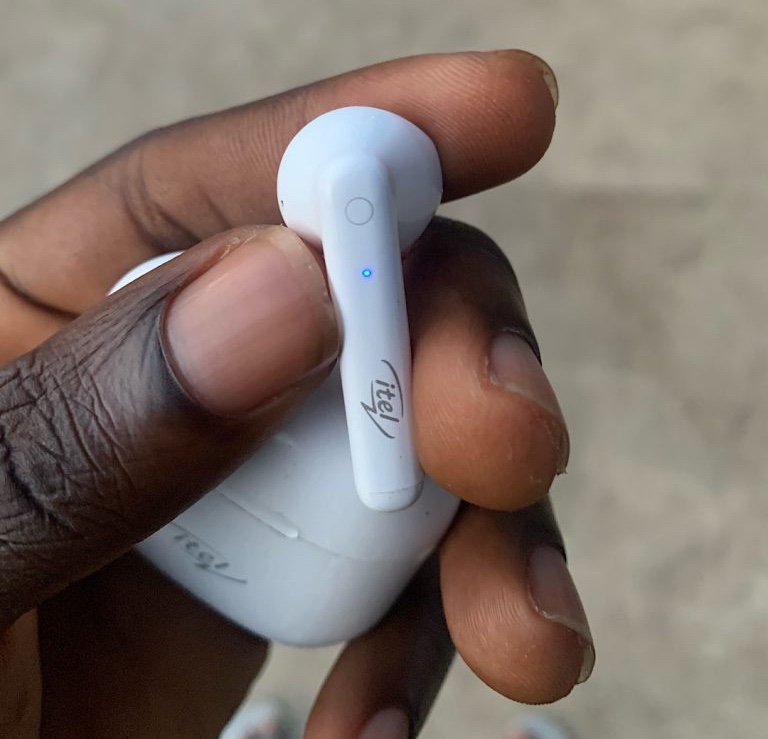 For both earbud, you can perform different functions:
To play or pause music, tap twice
To answer or end calls, tap once or twice
For volume down, tap three times
For last track , tap and hold for 1.5 seconds
Audio performance
The performance of the itel ITW-60 earbuds is amazing. It features a 13mm large speaker drivers are light, yet rigid to ensure they produce distortion free sound which filters out all external noise. The speakers produce bright and loud sound while in use. I tested the device for bass since it was stated that it has one but I found out it didn't give me the required bass sound. It features low audio latency for perfect sync between the audio and video – this allows for enjoyable video viewing even when streaming movies.
The Bluetooth 5.0 chip that transmits sound to each earbuds simultaneously ensuring a stable connection and outstanding sound for listening
Using the earbuds to receive calls was easy and you can hear clearly while using only one of the earbud. But using an iPhone device to receive calls was quite uncomfortable because it required I switched to the ITW-60 Bluetooth audio.
Battery life
The itel ITW-60 earbuds is powered by a 35 mAh battery each while the charging case comes with a 500 mAh battery.
According to Itel, the battery can last up to 2 hours 30 minutes while playing music and 3 hours while receiving voice or video calls. The standby time for the device is 35 hours.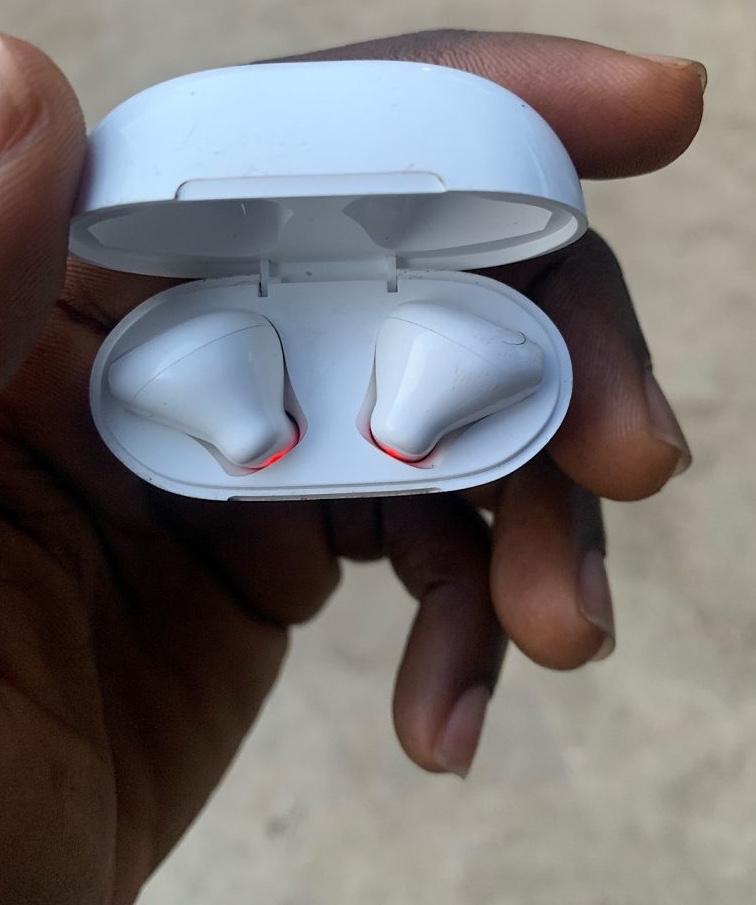 My first full charge for the device took about 2 hours. I watched two movies for about 3 hours and had to charge the earbuds. The earbuds battery life is okay only if you carry your charging case along and use it for receiving calls only. Playing music and watching videos with it drains the battery faster and requires charging. Hopefully the next earbud, Itel can include wires charging so users don't have to remove and put it into the case every-time for charging.
Itel ITW-60 earbuds powerful charging case
The powerful charging case weighs 31g which makes it light and easy to carry around and can fit inside your pocket. The case has magnets that hold the earbuds in place when they're not in use or while charging while the outer body of the case has three small round LED which flashes based on the case power level and turns off after 4 seconds which indicates the battery level of the case and when it is charging the earbuds. Lights off indicates case fully charged.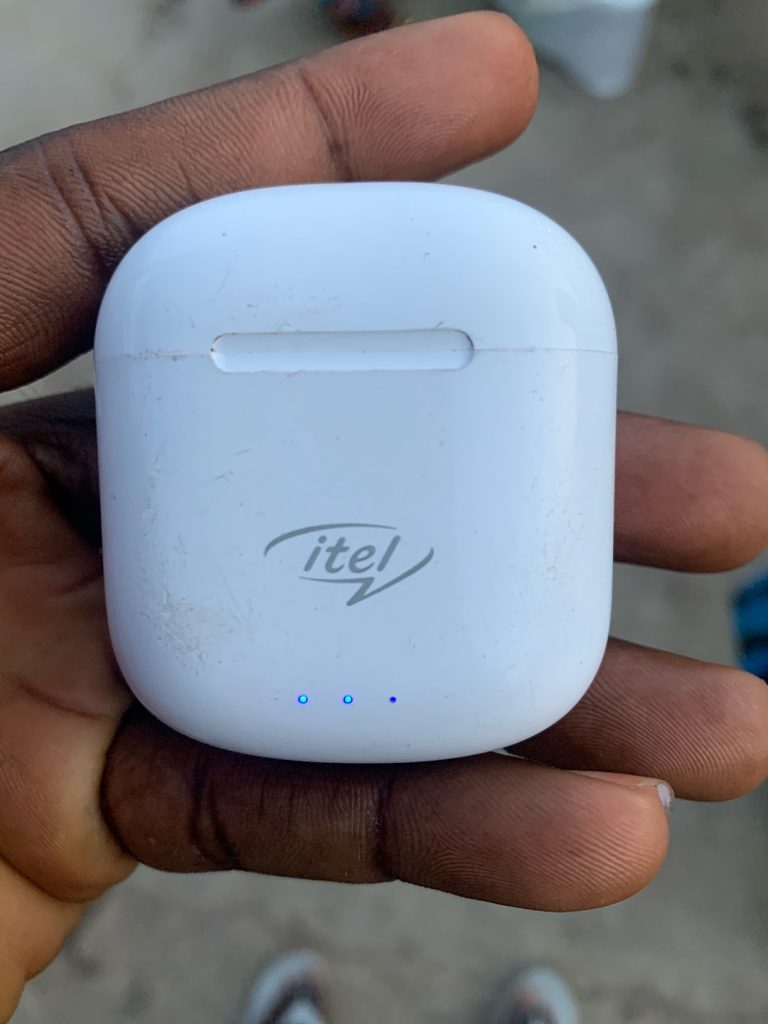 The LED inside case shows you the earbuds are charging and battery level. A steady red light indicates earbuds being charged and lights off indicates fully charged. Earbuds will be automatically charged anytime they are returned to the charging case.
Below the outer body of the case is the USB type C charger port for charging. The Itel ITW-60 earbuds comes with a white USB cable to charge the case.
Compatible with android and iOS devices
Itel ITW-60 earbuds work with non-Itel devices, such as Android, iOS devices and Bluetooth enables computer. But some of the features might not work effectively while using the earbuds. The pop up paring feature works on only Itel P36 and P36 Pro LTE.
There was no connectivity issues while using the earbuds on both my iPhone Xsmax and Itel S16.
How to connect to the ITW-60 true wireless earbud?
To pair the earbuds with the Itel P36 and P36 Pro LTE, switch on the device bluetooth and a window will automatically pop up on your device for bluetooth pairing. For other devices both android and iOS users, switch on the bluetooth device and pair manually to connect.
After the initial setup, earbuds automatically connect to your device once removed from the charging case. For Itel P36 users you can always check the power status of the earbuds through the pop up window on your device.
Pictures showing why Itel TWS is a fashionable earbuds
The ITW-60 earbuds is stylish and fashionable as it adds some aesthetic groove to my daily activities at work or during outing.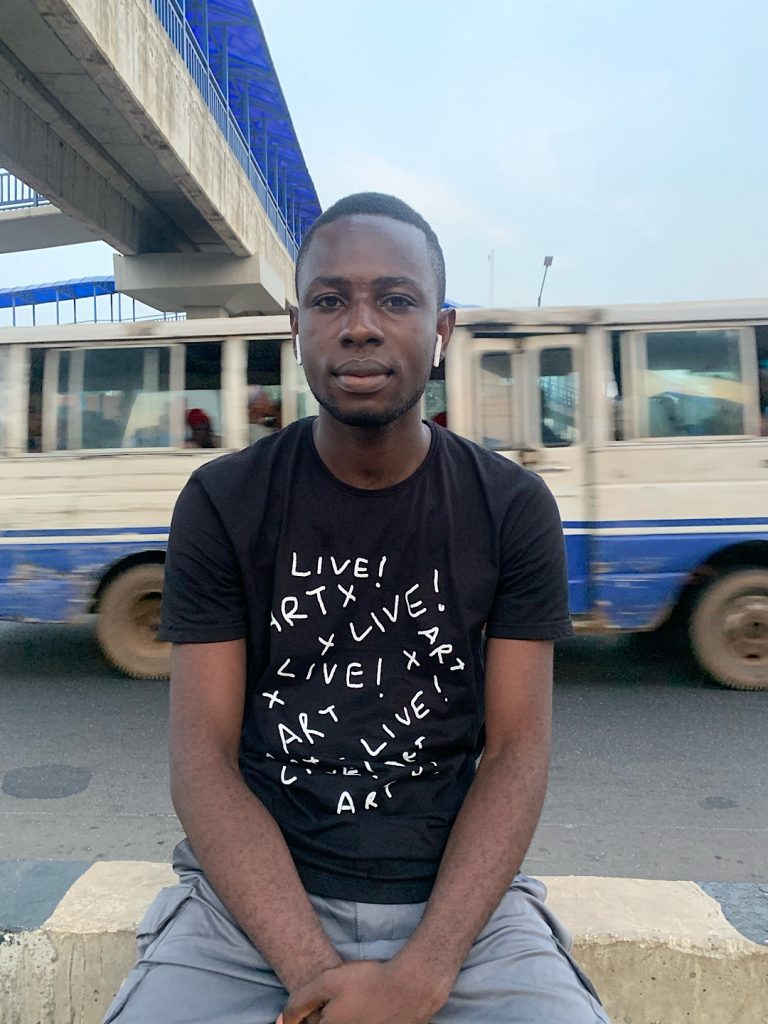 Verdict
The itel ITW-60 earbuds design is top notch and comes with convenient touch controls. Paring the device with android or Apple devices is easy and fast. It comes with a long lasting battery so you don't need to always worry about charging. The sound from the earbud gives you a good audio experience during calls, playing music or streaming movies.
However, the earbuds fits into my ear easily but I won't say that for other users with small ears which can be too tight for them or those with big ears which can fall out eaaily. I suggest Itel make available rubber wingtips (small, medium and large) inside the box for different ear types that fits each users ear.
But if you are want to buy an affordable earbuds with the best sound output, sleek in design, and comfortable to wear then you should get the itel ITW-60.
Price and availability
The itel True Wireless Stereo (TWS) earbuds are available for you to have and to hold for 10,500 naira and you can purchase one from any itel phone accessories stores nationwide.
For more information, please visit www.itel-accessories.com
Related review: Google Home Mini review : Affordable home assistant device