Most users that want to purchase earbuds always ask few questions. The first question is " Does it have a deep bass effect ? ", How long does the battery last? and How much is it? Or is it comfortable to wear while some even want to know if it's fashionable. We all want quality at an affordable price and the Ceppekyy is the right choice. Let me take you through a quick three days review of the Ceppekyy wireless earbud.
What is in the box?
The box is actually a basic one but inside the box is where you find the beauty.
The Ceppekyy wireless earbuds
Charging case and USB cable
User manual
Extra ear tips
Free gift when you purchase from Amazon
Product specification
Product name: TWS Bluetooth headset
Model name: HO2
Charging case battery capacity: 1400 mAh
Earbuds battery capacity : 45 mAh for each
Weight : 85g
Bluetooth version : 5.0
Bluetooth transmission range : 10 m
IPX7 Waterproof
Built in microphone
Hi-Fi Sound quality
Design and Build
The Ceppekyy wireless earbuds looks amazing with the black and red colour combination. An ergonomic design of the earbuds with two different ear tips attached makes it comfortable to wear and gives you a pleasant listening experience.
The glossy black design of the charging case charges the earbuds with 1400 mAh of battery and each of the earbuds has a capacity of 45 mAh for each. The charging case is light in weight and can easily fit in your pocket and also easy to carry around. The battery of the charging case indicates the battery capacity as it increase or reduce.
The buds have different sizes of wingtips for those that experience fall out while using the earbuds. Each earbuds has a sign indicating left or right ear.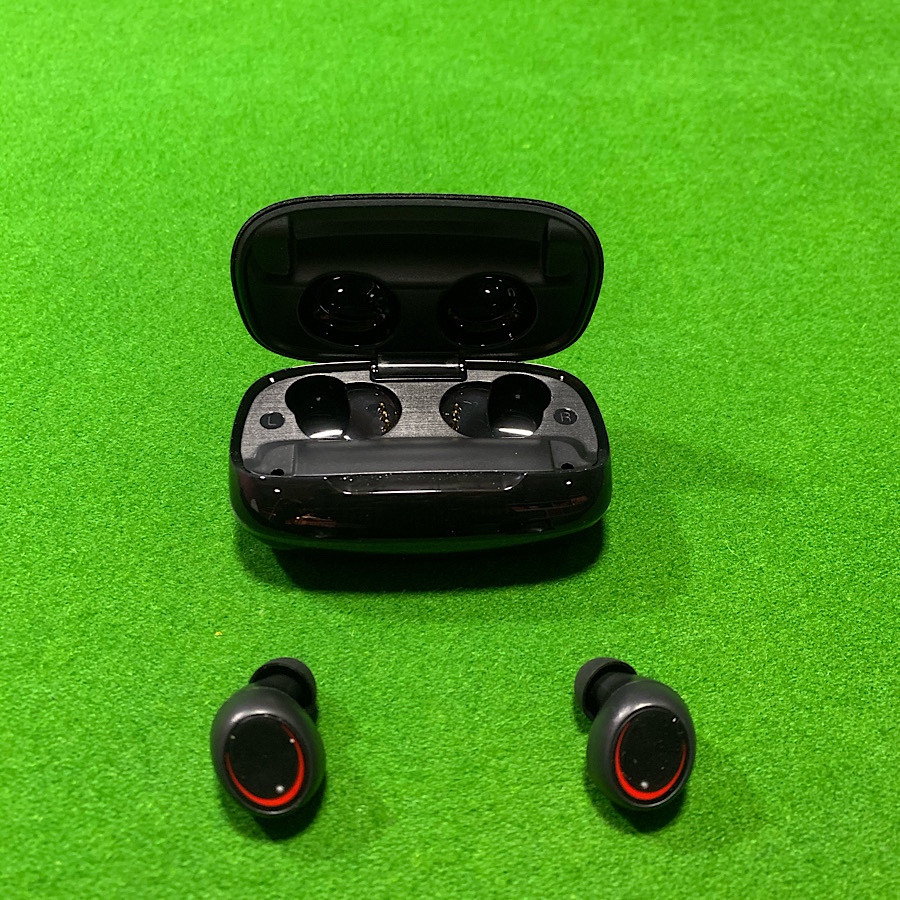 How to connect your earbuds with your smartphone?
Ceppekyy earbuds can be connected via Bluetooth to device likes your smartphone and tablets (both iOS and android) and laptops using a simple Bluetooth connection. It is compatible with all devices with Bluetooth connection.
The earbuds starts automatically when they are removed from the charging case. You can turn it off by pressing the button for a long time until the red light flash a few times. When you turn it on, press the button until the blue light flash which is the start up status.
The earbuds are easy to connect, you can use just one at a time or both depends on your preference. I used my iPhone Xsmax and an Itel S16 to pair at different days.
To pair your earbuds with any device, take the left or right earbud out of charging case and pair with "HO2". It will alway pair with your device automatically when out of charging case after the first successful pairing.
Performance
The Ceppekyy earbuds have a built-in microphone which transmits your voice while making and receiving calls. The transmission of your voice during telephone consecration reaches both ends clearly and loud. You don't have to raise your voice or start shouting so the other caller can hear. The position of the microphone makes it easy for you to speak and the receiver at the other end hears clearly.
For users who are active in sport and need the earbuds while jogging or inside the gym might not really fit for that purpose. After using the earbuds to run some distance I noticed that it could fall out. The device has an active noise cancellation but in a very loud environment like jogging on the street of Lagos, you definitely would hear all the noise. But there is a twist to it, the device comes with an IPX7 waterproof feature that provides protection during indoor and outdoor activities. They are perfect for the gym, running and exercise if you are not too bothered about noise cancellation.
The earbuds comes with Bluetooth version 5.0 and has a stable connection with up to 8 to 10 meters distance to your device. The manufacturer states that it has a 33ft or 10m stable connection which is true but this depends on many factors. At my friends place I could establish a connection range of up to 10 meters but at home it was within 8-10 meters.
key controls you should know while using the earbuds:
Previous Song: Press Twice (L earbud)
Next Song: Press Twice (R earbud)
Reject: Long press
Hang Up: Press Once
Pause: Press Once
Resume: Press Once
Siri: Press for 1.5-2 seconds
Call Answering: Press Once
Sound quality
This is the most important question we ask while trying to purchase any earbuds. We want the best of sound for different purposes and these earbuds produces good stereo sound. The bass and sound quality from the Ceppekyy earbuds are really good for the price. We have many expensive earbuds and our expectations should be within the price range.
Battery life
The battery life for each earbuds gives you about 5 hours of music playtime. You can get up to 10 hours just using the device for calls and the charging case can provide additional 60 hours working time. Both batteries are charged simultaneously when put into the charging case and recharging doesn't have to be done daily.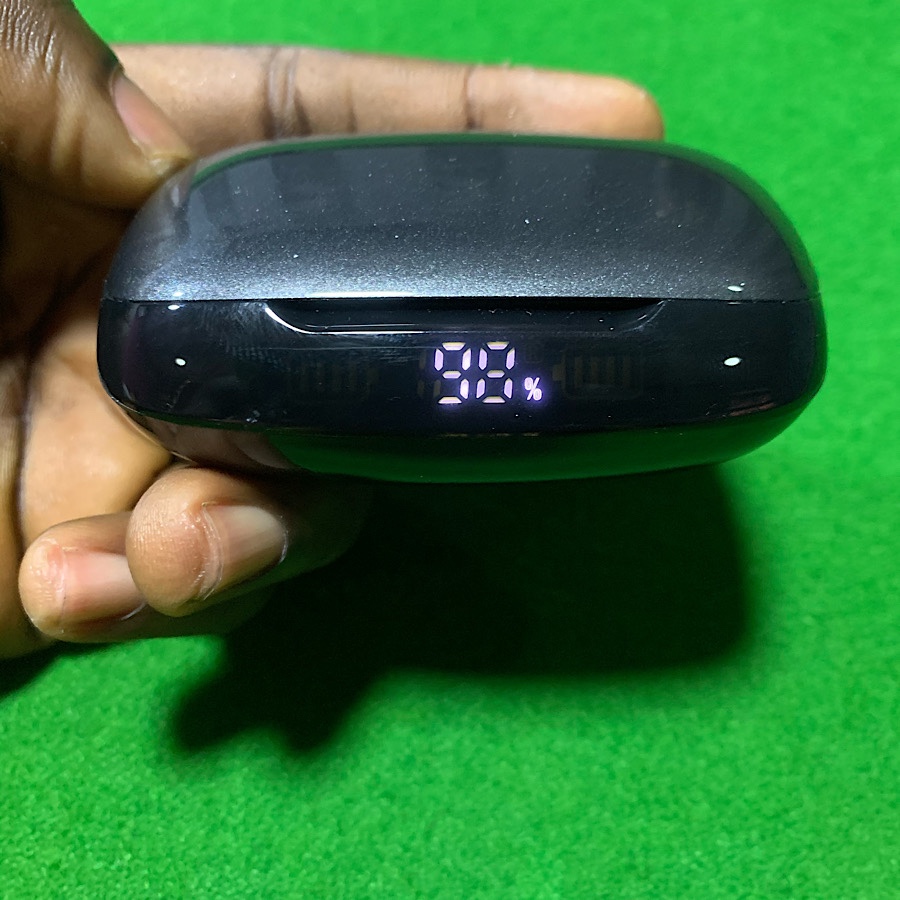 The charging case can give you 6 times recharge and it needs just about one hour to full charge while the earbuds needs about 30 minutes. The charging case can also be used as a battery pack to charge other devices. The charging point is by the side and all you need is a USB cable connected to the side of your charging case.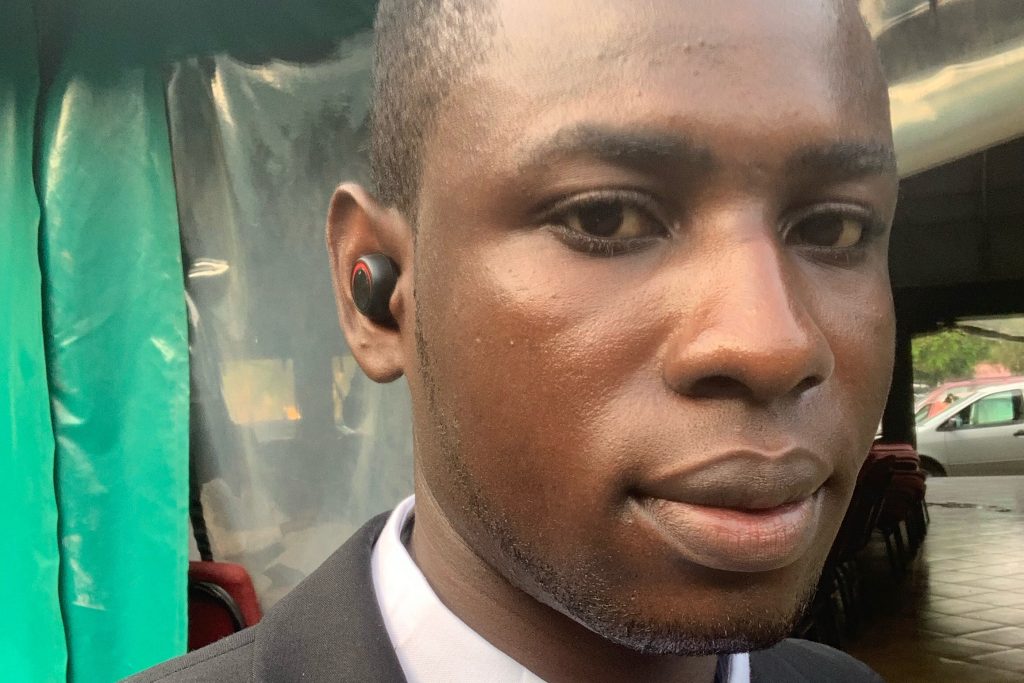 Verdict
These wireless earbuds gives great sound quality for the price. The design is pretty cool and for most users it sits comfortably in the ear. The bass effect can be improved on to give users the best.
You should buy if you are looking for a quality earbud that produces good sound and very comfortable to use with pretty amazing design at an affordable price.
For any question related to this review, please leave your questions in the comment section and I will reply immediately.
Rating
After careful review, I rate the device 8/10 and I concluded on that score using the earbuds design, battery life, sound quality, comfortability and performance.
Price and availability
Ceppekyy earbuds are available for sale on Amazon website for £26 or 13,500 naira excluding shipping fee.
Follow yinksmedia on Facebook, Twitter and Instagram for more reviews.
Related review: Itel ITW-60 true wireless earbud review and price