Twitter is one of the major players in social media marketing. It is one of the prominent social media platforms most businesses and marketers benefit from. Twitter has changed the digital marketing landscape and how brands communicate with their audiences.
With over 321 million monthly active users on the app, major brand and marketer is investing tremendous resources to increase their social media presence, boost sales and to improve customer relations.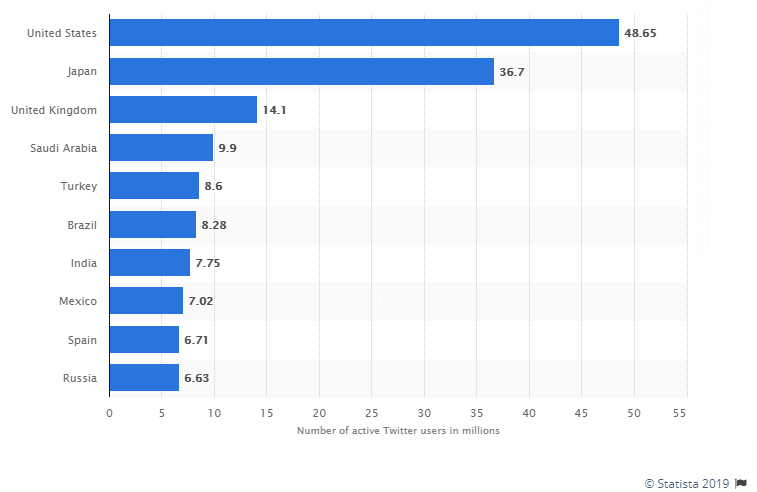 Twitter serves as a great marketing tool for many reasons. It is a free platform you can use in sharing contents to boost sales and expand your reach. Using twitter gives you an advantage over your competitors and gives brand visibility as a Search engine tool for your audience to learn about your business.
Post At The Right Time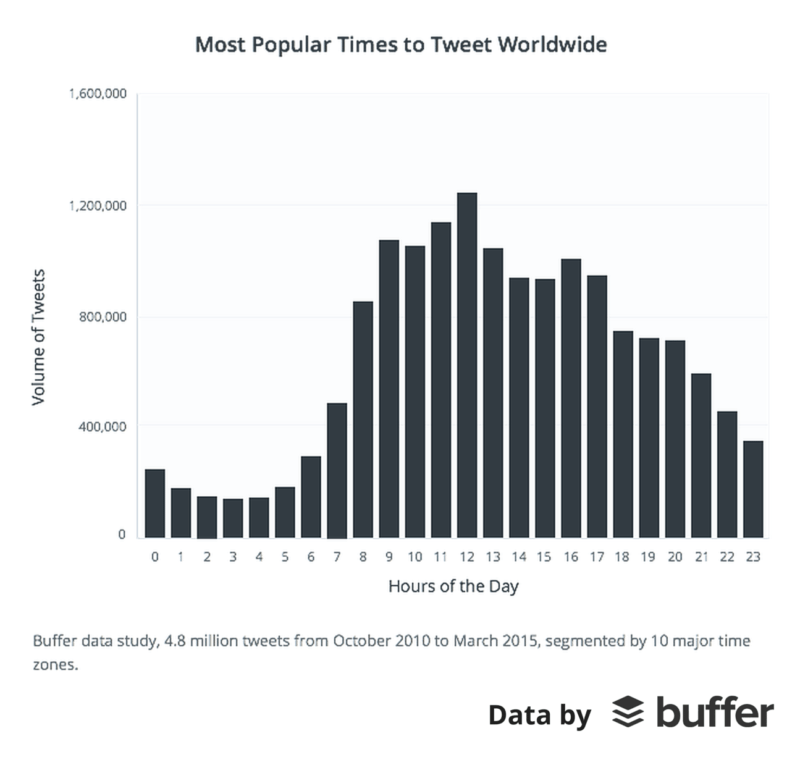 All social media platforms have peak hours. The time or day your users are always active on the platform to engage your content is when you should tweet. Thought twitter analytics data you can be able to find tour beak hours and post during that time. This brings more viability and increases engagement on your post.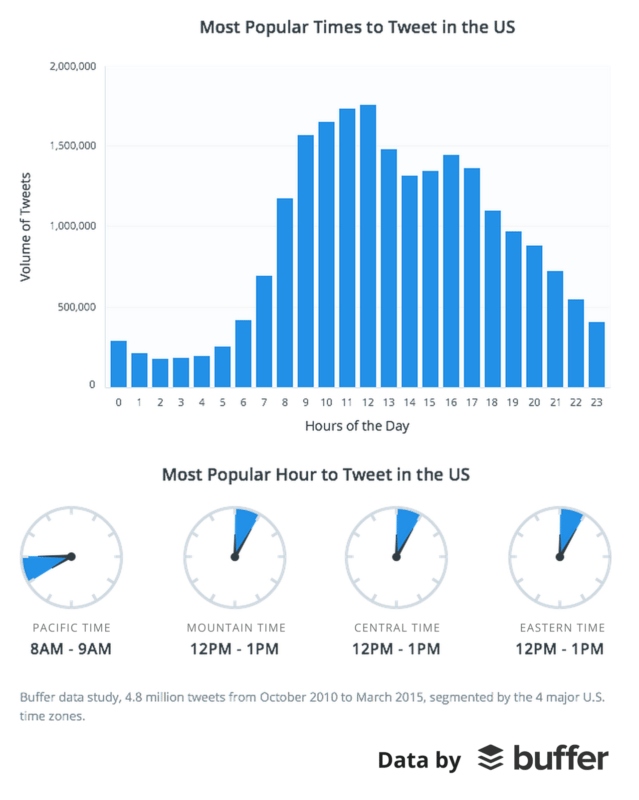 Your followers are not all in the same time zone but a higher percentage close to same time zone will engage more. Social media tools like Hootsuite helps you schedule your tweets to be posted. Tweriod is another tool that helps you determine when your followers are most active before you post.
Run Twitter Ads
To reach your audience faster, use Twitter Ads. The use of twitter Ads cost money but increases engagement in the best way. Promoted tweets reaches a wider audience especially if you have a website and want more clicks or sales. Twitter click through rates helps you drive traffic to your website.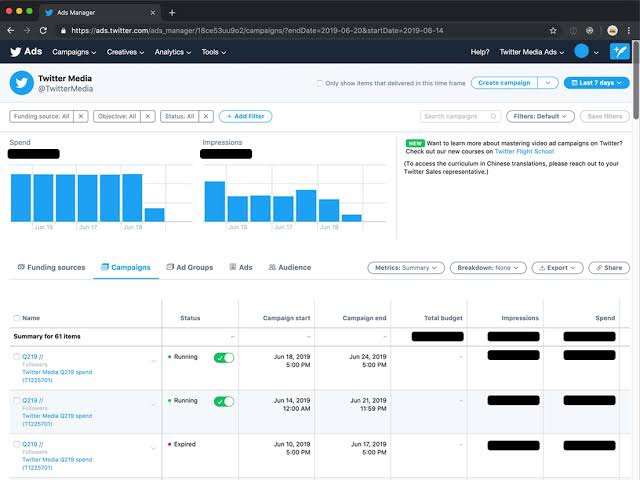 Use Twitter Conversational Ads
Conversational ads are Promoted Tweets with compelling images or videos that include call-to-action buttons with customizable hashtags. It features only in beta and not accessible to everyone just yet. This is a very powerful tool to increase engagement and brand awareness by prompting users to spread your message to their followers. To set up a conservational ad, login to your Twitter ads account, under "Creative or Select creative" click use a conservational ad. Fill in the details and configure your campaign options.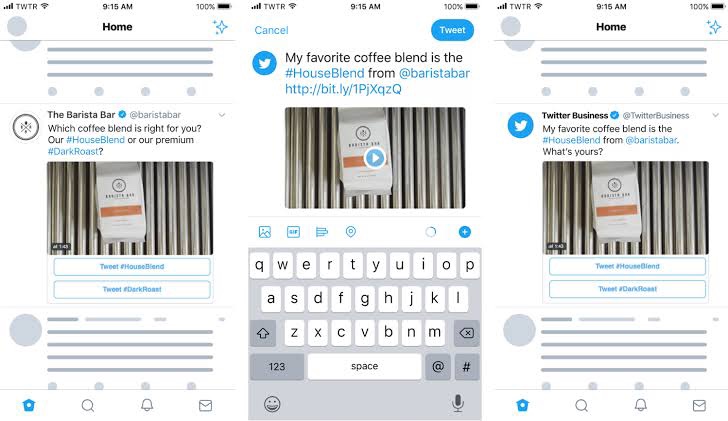 Use Twitter Cards
Twitter cards adds an extra boost to your tweet. Sign in with you twitter account then visit ads.twitter.com , navigate your creatives then cards.
Twitter cards gives you bigger image, a call to action button and greater exposure. In addition to displaying content in a more engaging way, Cards can also drive downloads of mobile apps.
For bloggers, set up Twitter cards on your blog. The More tab shows how many times your blog posts have been shared, how many people have seen them, and clicked through to read your content. The data is based on the URL and can come from shared post in a tweet or from your blog.
Retweet Other Users Tweet
Your followers want good content and when you retweet other users tweet you drive engagement because this is what most users value the most. Sharing other users tweets validate the intent is good enough to share.
Always Respond To Replied Tweet
Twitter allows user to provide quick customer service and support. By responding to replies tweets under your tweets or tagged you in a post is a powerful and effective way in marketing and generates conversation. This is more of good customers services, therefore respond to both criticism, complains and questions about your products or services.
This brings about a good relationship between your followers. When you respond to your followers tweets, they will always engage your post because of the past experience.
Build Your Followers Count
The more followers you have on twitter, the more interaction and engagement on your tweets. Building your follower counts gives you a better chance of boosting sales and gain more traffic to your website. The help of social media influencers and gain trains can help build followers count.
Keep Your Tweets Brief
Previously Twitter limits posts to 140 characters before expanding it to 280 characters. By limiting each tweet briefly there is an increase in engagement. According to research, tweets with lower number of characters including hashtags are more engaging. Such tweets are brief enough for followers to retweet and grab the desired content.
Add links from your blog or website
Always tweet with links to get clicks on your website. It increases engagement and traffic to your site. Also, Sharing links from others sources that are valuable and engaging gives room for users to engage with your contents. 59% of people who log into Twitter for the news while 12% of Americans use it as a news source according to Twitter Revenue and Usage Statistics (2020). It is easier to engage through url added on Twitter.
Attach abbreviated or shortened links to the content you're posting. Google Url shortener can be use used to shorten links manually while the use of social media tools such as buffer or social sharing bars automatically shorten links to your content when you post. Tweets with short url gives your tweet more character, increase retweets and makes it more attractive.
Share old engaging content
You can post old engaging content by recycling and using it again. Most users and new followers have missed some high quality contents when it was posted the first time. Even on multiple posting some users miss such content which is why you can recycle old contents many times. You also get more traffic and easily tweet to users in multiple time zones.
Buffer has a feature called "Re-buffer" that shares old post. For bloggers and website owners you can automate old content from your blog archives to your twitter feed by using Revive old post plugin , Evergreen post tweeter and share old post lite.
Pin your engaging tweets
Pin a high-quality tweet, videos, and links that many users may have missed the first time. For constant, you should pin such tweets to the top of your feed. Whenever users check your profile they engage with it and you can always refer them to your pinned tweets which they can easily locate. Pinned tweets generates more impressions, engagement and clicks faster.
Tweet Valuable Content
About 66% of brands with over 100 employees use Twitter for marketing purposes. This statistics shows that you have to post valuable tweets if you want to generate more sales and gain traffic than your competitors. Always provide valuable tweet by educating, entertaining, informing or inspiring your followers. You constantly provide value that your followers need to engage your post daily. Good content brings users back and glued to your timeline. Valuable contents are always retweeted by other users.
Valuable tweets can also come in the form of asking questions. People love to give their opinions about a topic on social media especially when it is catchy while others want to learn from the response. You can ask such question you think will drive engagements. This can be in for a of a tweet chat. Tweet Chats promote interaction and engagement about your brand. It is an easy way to build engagement with users and help promote a relationship with them.
Tweets with power words and superlatives are also valuable because they can help draw users' attention right to you. They attract users to click on the link, share or watch video posted.
Tweet With Images and Videos
Video has made a huge impact on social media marketing. Adding video in your tweets is an effective way to market your brand.
The use of Images and videos are very important in social media marketing. Tweets posted with an image or video reaches a larger audience than those without or with links. Twitter allows user to share up to four (4) images in a tweet. This drives extra engagement to the post. Tweets with videos gets more attention than text or quotes because most people watch video contents on social media platforms.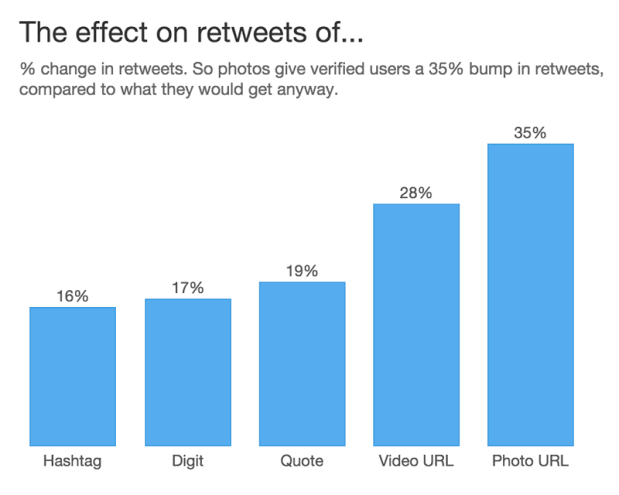 Always use Hashtags
Hashtags are formed by using the pound sign (#) in front of each word with no punctuation or spaces. The use of hashtags are very important in twitter marketing. Hashtag can give a post more impressions and engagements depending on the hashtag used and time used. Your tweets should always come with at least two hashtag for more visibility. It also offer the benefit of helping audience find the content they need when they search the hashtag you're using. Tweets with hashtag are more like to be retweeted than those without.
Engage Users With Incentives
In January 2019, a tweet that contains prize giveaway from Japanese online clothing retailer ZOZOTOWN was the most retweeted tweet, with 4.4 million retweets. It is highly effective depending on the type of incentives and task.
Users always engage tweets with incentives like giveaway prizes. discounts or promos. This is an effective way to market on Twitter if you don't want to use Twitter Ads.
Ask Your Followers To Retweet
Always ask for a retweet once in a while within your post. This can increase engagement if you have the right followers. Be polite while asking for retweets. You can use "please share" or "please retweet" or "Please RT" at the end of your post. This will help spread the word about your new product, content or services.
Use Twitter Anlaytics
Twitter analytics can provide the reporting you need in driving sales and traffic to your business or content and ensure brand success.
You need an effective Twitter analytics tool that can provide valuable audience insights to enhance your targeted marketing campaigns. It can also help you predict future events or help you measure the impact of past marketing strategies. An effective Twitter analytics tool can help you analyze the performance metrics of any public Twitter account. You can get precise reach, impressions, and engagement statistics.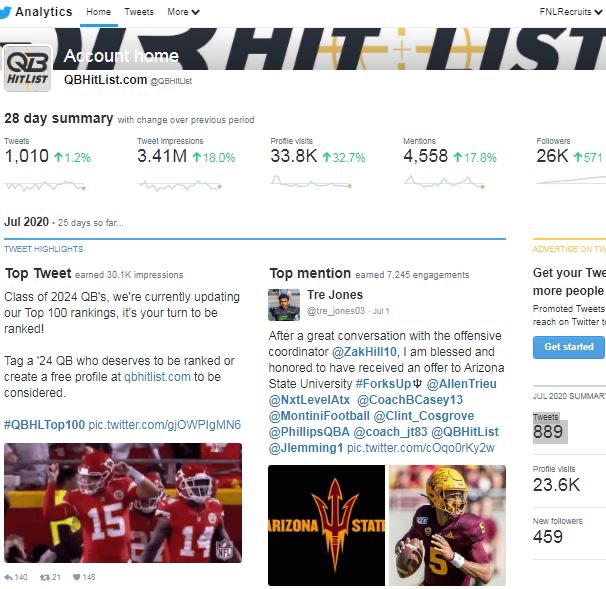 If you want better results from your twitter marketing. Twitter metrics or analytics will help you make the right decisions and next step to take.
Create Twitter List
Twitter list can help you locate, monitor and interact with the right followers easily. You can easily monitor competitor tweets to see how they interact, ongoing activities, view updates and check out their latest offers. In marketing you must be a step ahead of your competitors. The insights and strategy can be modified to improve your brand and gives you a competitive advantage. Twitter list can be made private if you don't want your competitors to know you are monitoring their activities.
Twitter list connects you to industry leaders that adds value to your accounts without missing relevant tweets. Also create a list for events which helps to connect with each other before the event date. You can reward active followers using the feature.
To add someone to a list, go over to their twitter profile and click the settings icon. Scroll down to Add or Remove From Lists.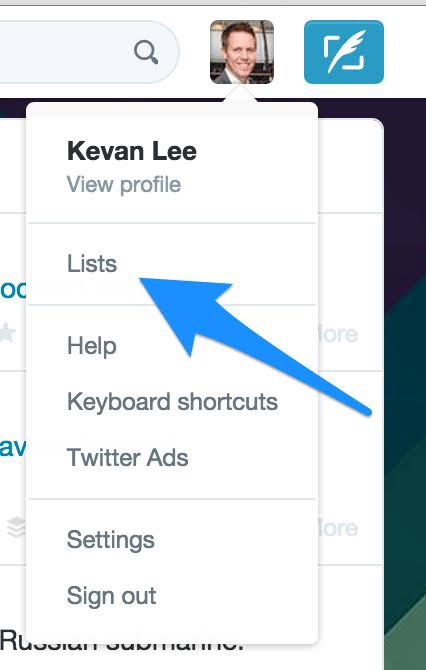 Create Twitter Moments
Twitter Moments allows you gather and share a group of tweets about a specific topic. With Twitter moments you can promote and share details of past or new product launch, get your followers to talk about an upcoming event and share their views on the topic.
If an influencer with high engaging followers, verified users or prominent users and industry experts interact with business tweet then feature it in your moment.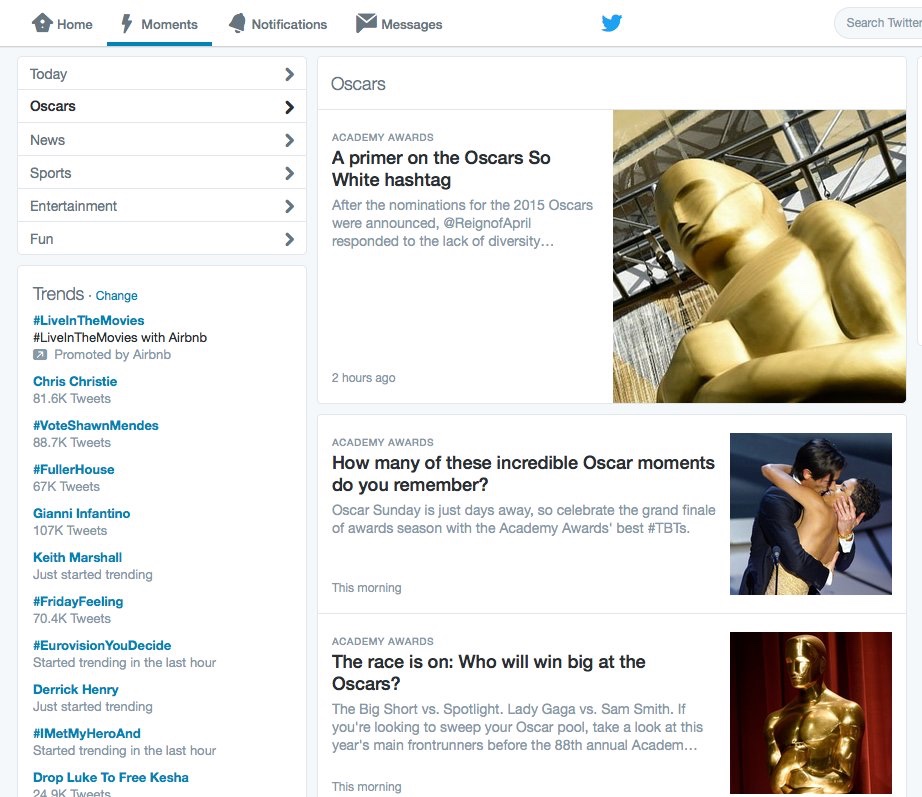 To create a Twitter moment, click your profile photo and select Moments then click create a new moment.
Use Trending Search Keyword
Use trending search keyword allows you to make your tweets show up for users searching for the exact word or topic used in your tweet or related to your business. If a country is trending as a keyword, for example 'China'. Depending on what you are marketing or talking about you can use the keyword in your tweet and all users that search for the keyword can see it. It brings more visibility to your tweet.
Use Twitter Polls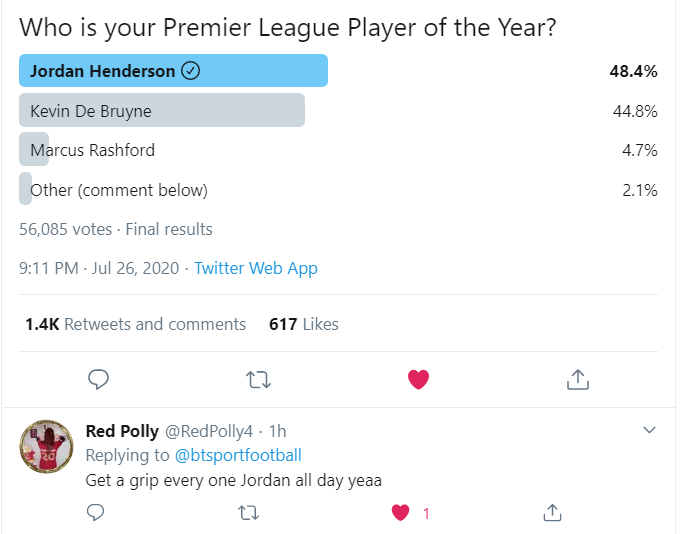 Twitter Polls allows easy interaction with your audience and understand people's opinions. Connect with users chatting about a specific topic and engage them with Twitter polls, ask for their feedback on how to serve them better and what type of products or content they want to see. This feature brings about more followers counts if you interact on topics that are engaging and exciting to your audience.
Also Read: Twitter rolls out tweet your voice feature for iOS‬
Featured image: Unsplash