itel ABLE 1 is the latest laptop offering from the Chinese brand. itel ventured into the computing sector by releasing the company's first laptop, unveiled as the SPIRIT 1.
The itel ABLE 1 Laptop is one of the best laptops for the budget-conscious audience in the world. It is important to note that it is not a premium device with little to offer regarding excellent performance, design, or innovation. While it sports several budget features. However, itel's laptop surprisingly delivered above its class in some features and performance.
itel named it the ABLE 1 because a well-performed laptop is like having a skilled assistant by your side to ENABLE your daily productivity. The laptop was launched to the market to meet the demands of studying and working!
Note that the ABLE 1 laptop is also not suitable for heavy gamers or professionals because of some glaring flaws that keep this from being an easy recommendation. However, if you are a student and have been looking for a portable and affordable laptop to use daily, check out this Itel Able 1 Laptop review to see if it's the one for you.
itel ABLE 1 Key Specification
Below are the specs of the itel ABLE 1:
Laptop Model: ABLE 1
Weight: 1.49 Kg
Dimensions ( Height x Width x Depth): 19.9 x 336.2 x 223
Display: 14-inch non-touch panel (Anti-glare surface)
Viewing Angle (left/right/up/down): 45/45/20/40
Resolution (Maximum): 1,366 x 768 pixels
Refresh Rate: 50Hz and 60Hz
Processor: Intel Celeron N3350 (Dual-Core, 1.1-2.4Ghz)
Operating System: Windows 10
Memory Capacity, RAM: 4GB
Storage Capacity: 1TB
Micro card reader: GL823K, support SD/SDHC/SDXC, USB 2.0 interface
Camera: 0.3 MP (Webcam)
Network and Connectivity: One RJ-45 port, Two USB 3.0 Ports, One HDMI port, One headphone and microphone combo port, Up to Wi-Fi 802.11a/b/g/n/ac, Wi-Fi display support (optional)
Bluetooth: Version 4.2
Touchpad: 4-point trackpad with 2 buttons
Keyboard Language: BR 88 keys inside KB support, power bottom support
Audio: Built-in two speakers as default, 2W, Internal microphone support
Battery Type: 2-cell lithium-ion battery (22.2WHr)
Battery Capacity: 3000mAh
Power Adapter Type: 39.9W, Maximum input current – 1.2 A, Input voltage – 100 – 240V,
Colour: Silk Grey
Pros and Cons
| | |
| --- | --- |
| Pros | Cons |
| Thin and Light | Battery is small |
| Durable plastic build | Average trackpad built quality |
| Comfortable keyboard | Low RAM |
| Lots of storage | |
| Very Affordable | |
itel Able 1 Review: Design, Build and Ergonomics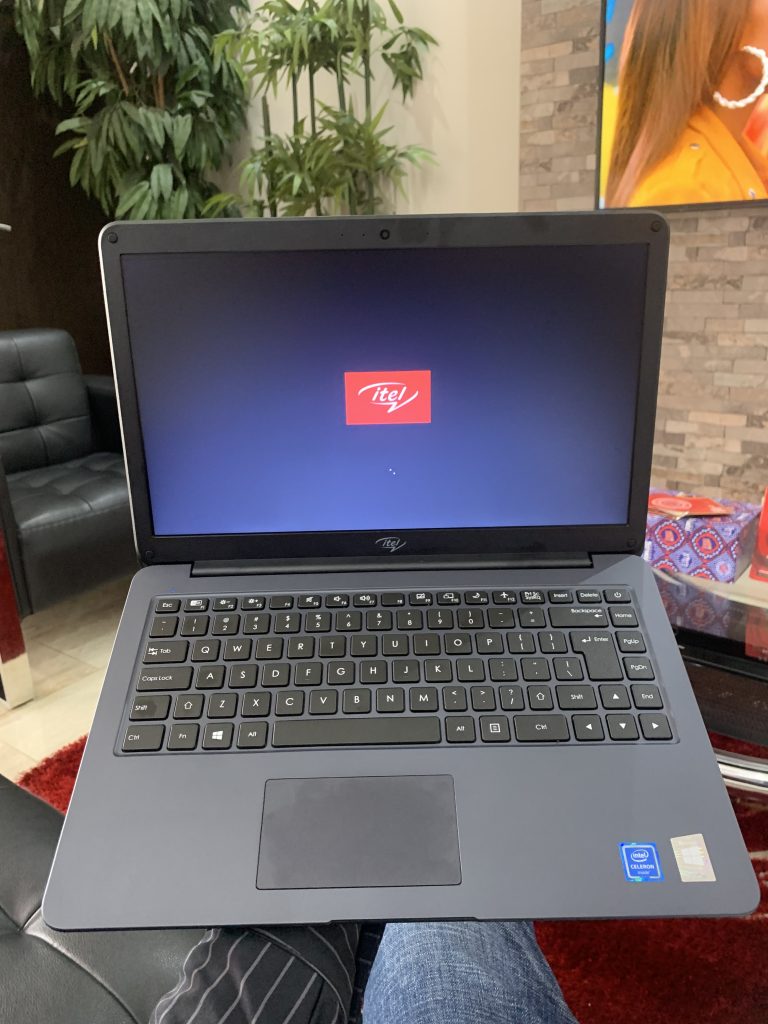 The ABLE 1 laptop Able 1 has a basic but attractive model that adapts the gun-gray design. The 19.9mm thin laptop weighs 1.49 kilograms, making it easy to store and carry around in a backpack. The body is plastic, and the build quality is not as good as a high-end laptop. The hinge offers a decent experience while opening and closing the lid.
On the left side of the laptop, you get a power adapter, ethernet (RJ-45) port, HDMI port, and a USB 3.0 port, while on the right side, you get a micro-SD card slot, headphone and microphone combo port, and a UBS 3.0 port. A 0.3 MP webcam is also mounted above the screen for video calls, recording and capturing photos. The back of the ABLE 1 has two built-in speakers on the left and right and a fan for cooling down the CPU temperature of your laptop.
This affordable laptop comes with a full-sized backlight keyboard. The finger-fitting keycap design and size of the keys offer a pleasant typing experience for users. The Chinese manufacturer stated that itel ABLE 1 has gone through 50 million tapping tests to ensure it provides users a top-notch and comfortable typing experience.
Display
itel Able 1 delivers a full view with a 14-inch HD display and a variety of visuals without straining your eyes. Equipped with an 85% screen-to-body ratio, 50Hz, and 60Hz refresh rate, the 1,366 x 768 pixels display sports sharp brightness, a vibrant display, and look nice.
Performance
This computing device is powered by an Intel Celeron N3350 processor, providing a decent speed and performance for efficient work. This is a processor for entry-level laptops with enough speed and performance to support creativity and meet students' needs. It provides good enough performance for getting their homework done.
The ABLE 1 laptop has 4GB of RAM and 1TB of hard disk storage (HDD). It is definitely not fast, but it maintains a more stable performance because of the built-in fan that acts as a very efficient cooling system. Heavy apps or software and high-end games might slow down the overall performance of the Able 1 laptop.
Out of the box, the Able 1 comes with the official Windows 10 Home version operating system pre-installed. With 1TB of hard disk space, there is enough space to store your files, documents, videos, music, and photos. If you want a laptop for web browsing, light productivity work, and consuming media, then the ABLE 1 has you covered
The built-in speakers sounded fine but not as good as the stereo speakers. The speakers on the bottom of the device provided a dull sound because of the obstruction in some way when kept on top of a blanket or your lap. We advise you place it on a book or tray if you're watching videos in bed to help reduce the muffled sound or plug in some headphones or speakers, and the sound is better. Considering the price range, the speakers performed very impressive with decent sound quality even in a noisy environment.  
Battery and Connectivity
Most of the laptops we use here in Nigeria only offer between 4-6 hours, and if you are ready to pay more, you can get a laptop with backup power that can last up to 6-12 hours. itel has scored some poor points in terms of the battery life of the ABLE 1 Laptop. The company has packed the laptop with a 3000mAh battery capacity which can be converted to 50 to 60 watts per hour. This is below the standard of a modern-day laptop in 2023. According to the company, it can deliver a backup of up to 6 hours in normal use on a single charge. Playing videos nonstop at the average brightness settings gave me just over 4 hours of battery time. The itel ABLE 1 Laptop battery is powered by a 39.9 W fast charger.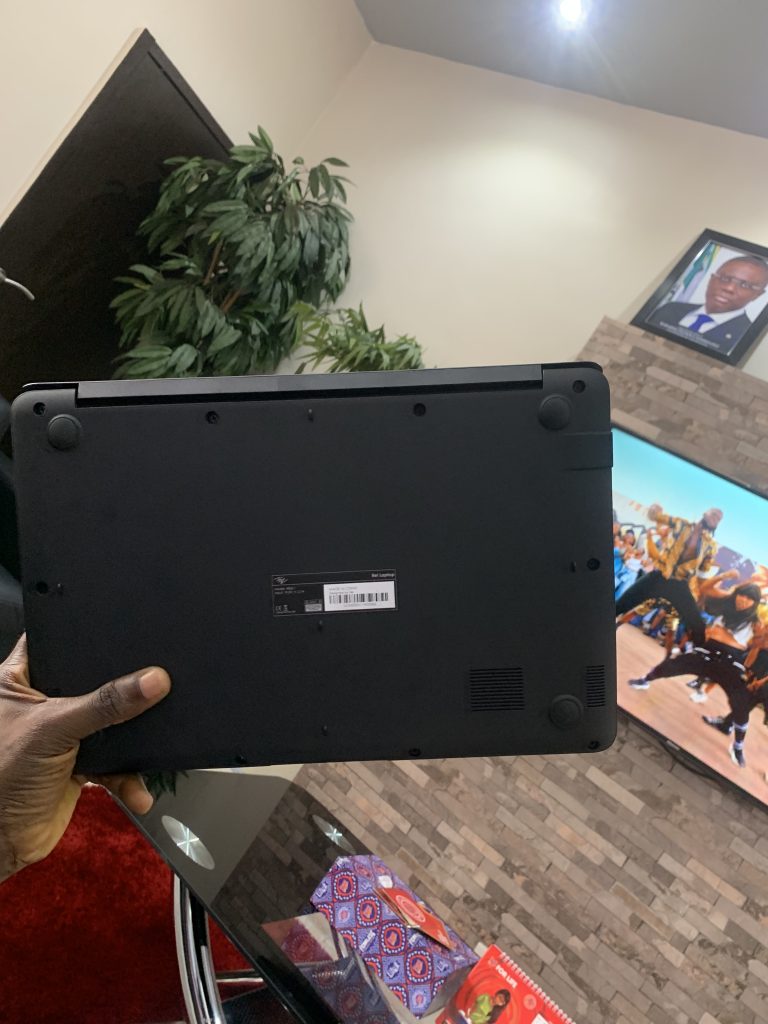 In terms of connectivity, the ABLE 1 laptop is equipped with a USB 3.0 port for stable and efficient data transmission. The number of ports is also quite good for a student laptop in 2023. We had no problem connecting to the internet or via Bluetooth.
itel ABLE 1 Pricing and Availability
As the company focuses on entry-level smartphones and accessories, they know how to fit in just the right amount of features and stick to a lower price point even for a Laptop.
When writing this review, itel ABLE 1 is not available to purchase anywhere in the U.S. or some parts of Europe yet. The ABLE 1 is only available in a few Asian countries like the Philippines, Indonesia, and India and African countries like Nigeria, Ghana, and Kenya, although it has been launched globally.
Speaking of its affordability, the itel Able 1 Laptop is sold for $350 (United States Dollar) via Aliexpress as of the time of publishing this review.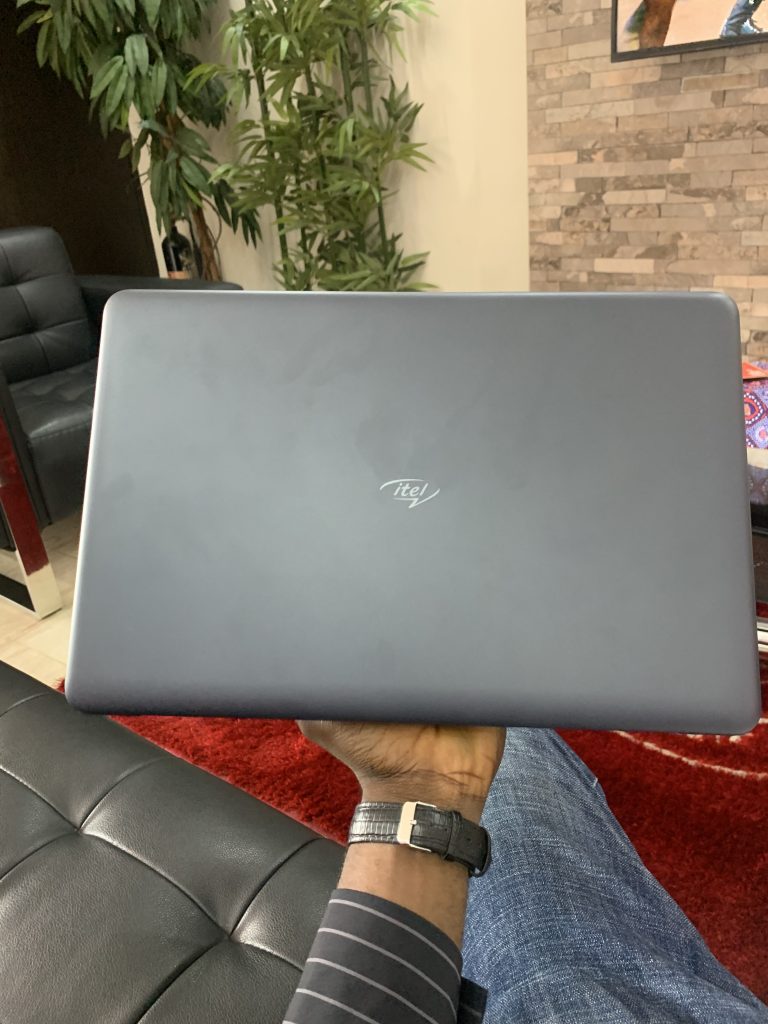 Price in other Countries:
The itel Able 1 Laptop is sold for 147,000 naira in Nigeria via Jumia
itel sells Able 1 laptop at a price of Rp.4,749,000 in Indonesia
itel able 1 laptop price in Ghana is 3,938.99 Ghanaian Cedi
It is available in India for ₹25,786
Limitations
The ABLE 1 laptop low price brings some limitations and basic specs. The laptop has a 4GB RAM, decent enough to handle basic usage. After using it for a period of time, you will notice a few lags with heavy tasks thrown at it, which can be frustrating. It is not recommended for heavy applications or games with high graphics. To have a good experience, don't force it to be used to edit videos or play heavy games.
Another limitation is the battery life. If you live or work in a location with an epileptic power supply, then you have second thoughts before buying the ABLE 1 laptop.
Final Verdict
Not everyone needs a laptop with the best features in terms of powerful performance, premium design and build, or the highest-quality high-resolution display. This laptop is designed for students, teachers, and professionals looking for a laptop with good battery life, large storage, and multi-connectivity.
Depending on what you need your laptop to do, the ABLE 1 can save you hundreds of dollars and perform no worse than something that costs $2,000 or more. You might have to make some sacrifices if you wish to buy the ABLE 1. Take your time to ensure that the laptop you're interested in can do what you need before buying.
That said, we will recommend the itel Able 1 for students who don't have to burn a hole in their pocket to get a laptop. It offers the necessary features and performance for studying, watching movies or browsing the internet. Moreover, itel Able 1 Laptop has an affordable price compared to its competitors.
My overall rating for the Itel Able 1 Laptop is 7/10.
Frequently Asked Questions
Here are frequently asked questions about the laptop, and you can also read more on how to troubleshoot the itel ABLE 1 Laptop.
What is the warranty on itel Able 1 Laptop?
itel product is warranted against defects in materials or workmanship for a specified period (depending on the product, as described on the warranty card).
| | |
| --- | --- |
| Product Category | Warranty Period |
| Laptop Unit | 12 months |
| Hard Disk | 3 months |
| Adapter | 6 months |
According to the company, the warranty card is confined to the first purchaser of the product from any authorized itel dealers and is not transferable.
Look out for our next review on the itel ABLE 2 laptop, and check out this article on why the itel A58 Lite is the best Smartphone for Older People to Buy in 2022.
Click here to learn how to troubleshoot the itel ABLE 1 laptop.
Disclaimer: If you are considering buying the itel ABLE 1 laptop, I'd really appreciate it if you use the links in this article to purchase the product at no extra cost. The commission made will financially support our future reviews to be published on the website.
Follow Yinksmedia on Facebook, Twitter, and Instagram for more reviews and tech news.