itel A58 lite comes with great features for an entry-level smartphone. The popular phone brand is known for manufacturing entry-level devices that won't break the bank.
The maker of the most affordable and budget-centric gadgets has made a name for itself by making simple yet reliable phones at budget prices. And that's exactly what the itel A58 lite is. itel smartphones have always been budget and entry-level smartphones which makes it affordable for everyone and a wonderful gift for your loved ones.
Earlier this year, itel released the A58 series which comprises different models: itel A58 Pro, itel A58 and itel A58 Lite. There is the itel A58 Lite smartphone, the newest arrival from itel. We got our hands on a unit of the itel A58 lite and will be reviewing the design, performance and battery life of the phone. But first, let's unbox it.
itel A58 Lite Unboxing – Box and its Accessories
Here is what you will find inside the box: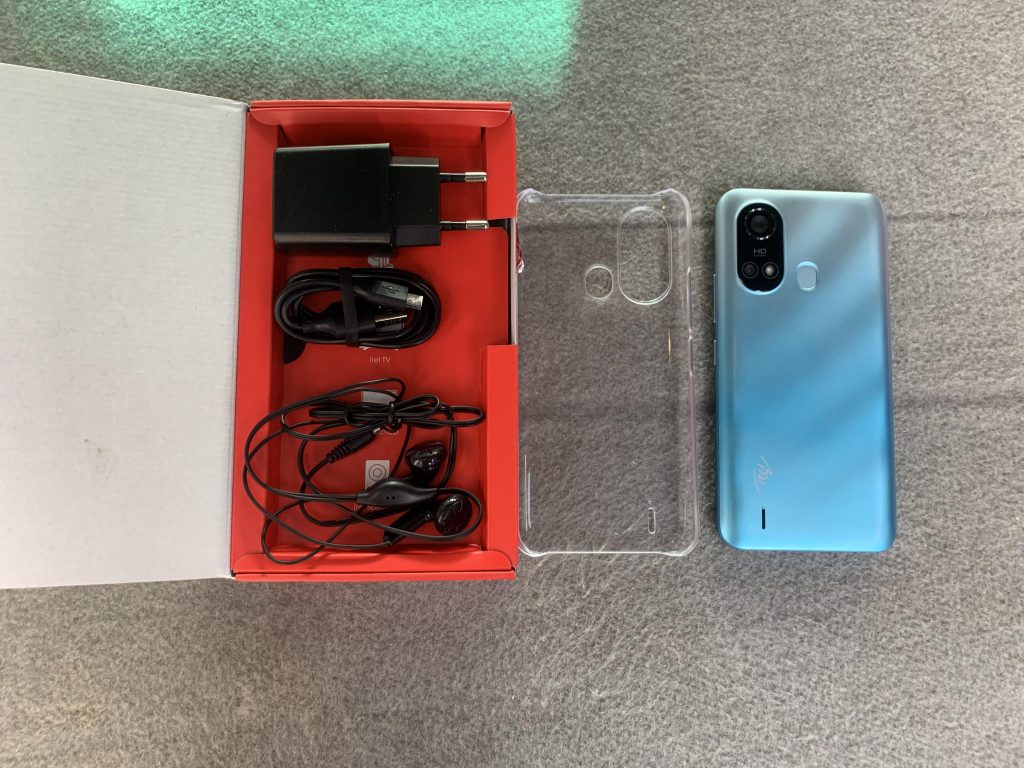 itel A58 Lite
Micro-USB cable
Power brick
Earphones
Transparent silicon protective cover
12 months Warranty card
Free MTN and 9mobile data offer
Specifications
Here are the full specs of the itel A58 lite:
Display: 6.3" Waterdrop screen, HD+ LCD
Resolution: 720 x 1080 pixels
Operating System (OS): Android 11 GO edition
Front Camera: 5MP
Dual Rear Camera: 5MP + QVGA lens with LED Flashlight
Processor: Quad-Core 1.3 GHz Unisoc SC7331e
RAM: 2GB
Storage: 32GB expandable up to 128GB via SDcard
Sensors: Rear-mounted Fingerprint, Accelerometer, G-Sensor and Ambient Light.
Face Unlock Support: Yes
Intelligent Digital Assistant: Yes, Google Assistant
Battery: 4000 mAh battery, 5W charging
Connectivity: Bluetooth 4.2, MicroUSB 2.0, Wi-Fi, Radio, GPS, WLAN
Network: Dual SIM (Nano-SIM), GSM, WCDMA, GPRS, EDGE
Audio: 3.5mm Audio jack, Mono Speaker
We got to play around with this phone and here's our full review.
Design, Display and Build
In terms of design, the smartphone is colourful and elegant. According to itel, the appearance of the itel A58 Lite was designed by alternating between light and shadow. After unboxing the device, we can confirm that the statement is true. The fashionable design isn't cheap at all but looks premium for the price and this is one of the unique selling points of the device. The itel A58 Lite is available in digital purple, blue wave, and black colours. The review unit is the blue wave colour.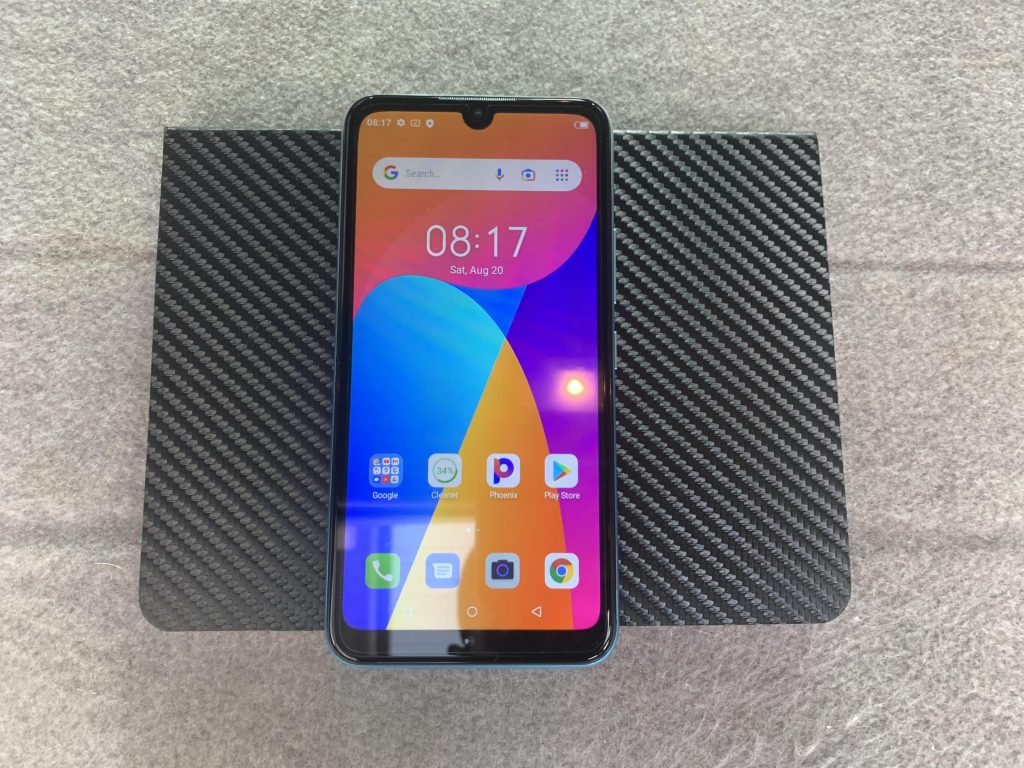 This display of the itel A58 lite is also not disappointing, it is clear, sharp and bright considering the price it is selling at in Nigeria. The phone display also offered an immersive experience while reading, watching movies and playing light games, etc.
Also Read: Itel ITW-60 true wireless earbud review and price
There's an earphone jack at the top which, to be honest, doesn't look nice for that positioning. At the bottom of the phone, there's a micro-USB port for charging the device and microphone. On the right side of the phone are the power button and volume rockers while you have to open the back of the phone to insert the dual SIM card and SD card.
Moving to the back of the phone, we have the rear camera department, fingerprint sensor itel logo, and speaker. The rear-mounted fingerprint sensor positioning is very convenient and makes it easy to unlock the phone.
Camera
The phone comes with a dual rear camera – 5MP with LED flashlight) and a decent 5MP selfie camera housed in a water drop notch at the top of the screen. The camera has a portrait mode which captures a fairly clean bokeh effect.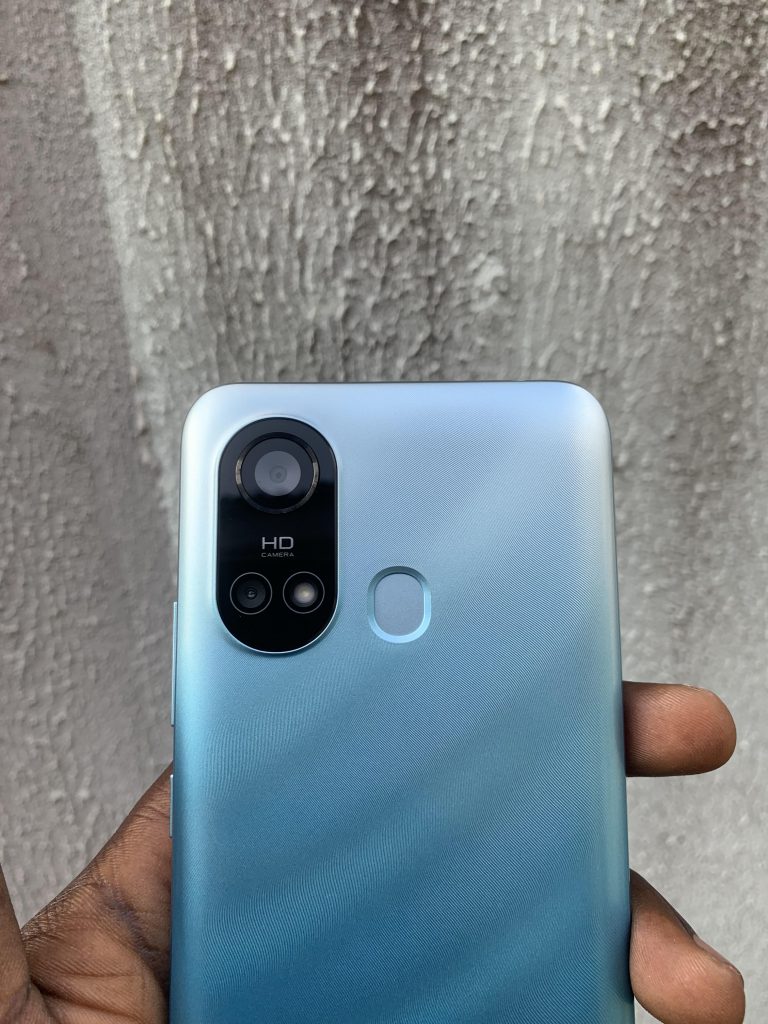 The itel A58 Lite is not primarily a camera phone but under good lighting, it can capture decent pictures. The video quality of the phone is HD which is 720p. The overall camera performance and quality of this device are good for its price range.
Here are samples of photos taken in well-lighted conditions: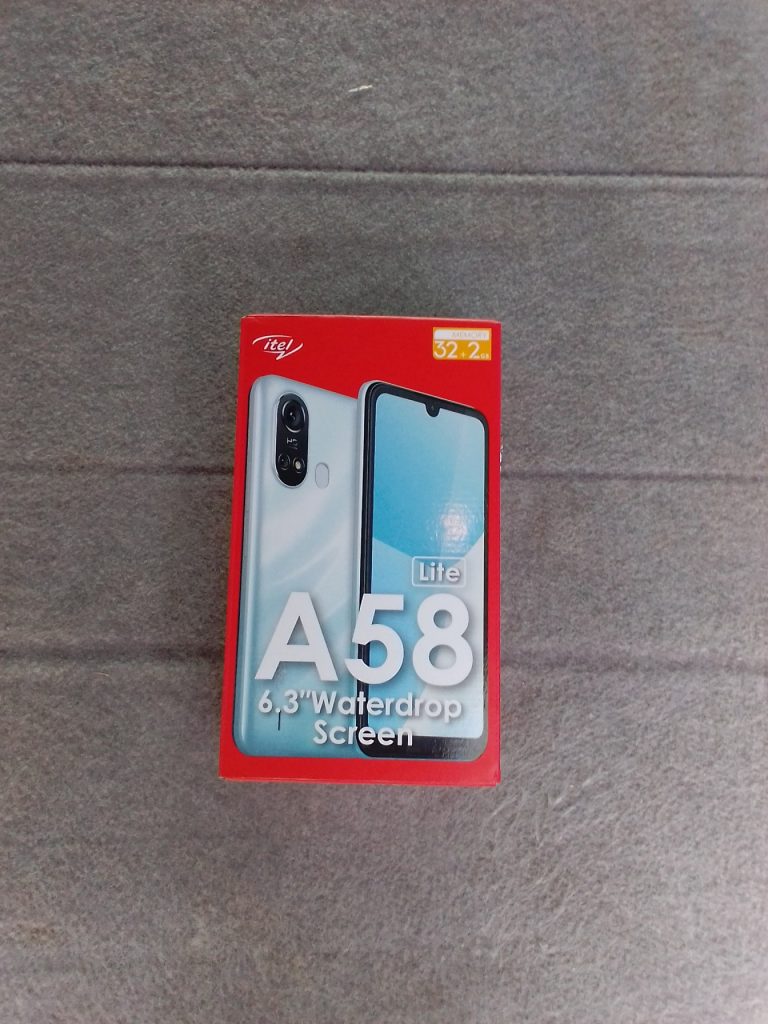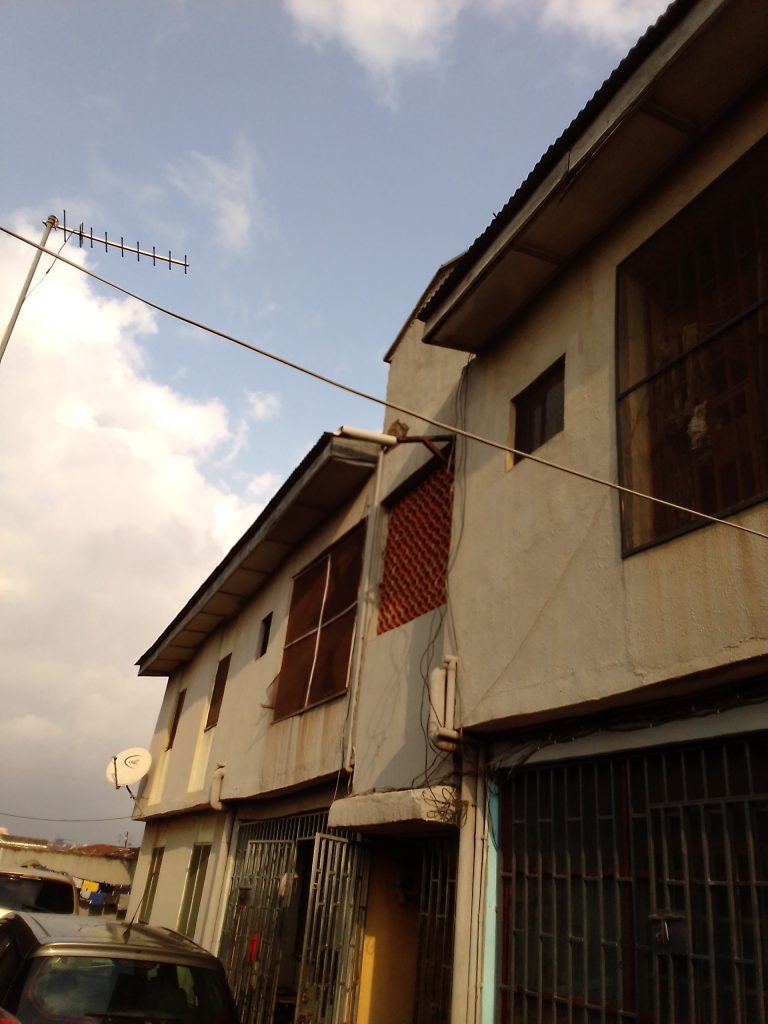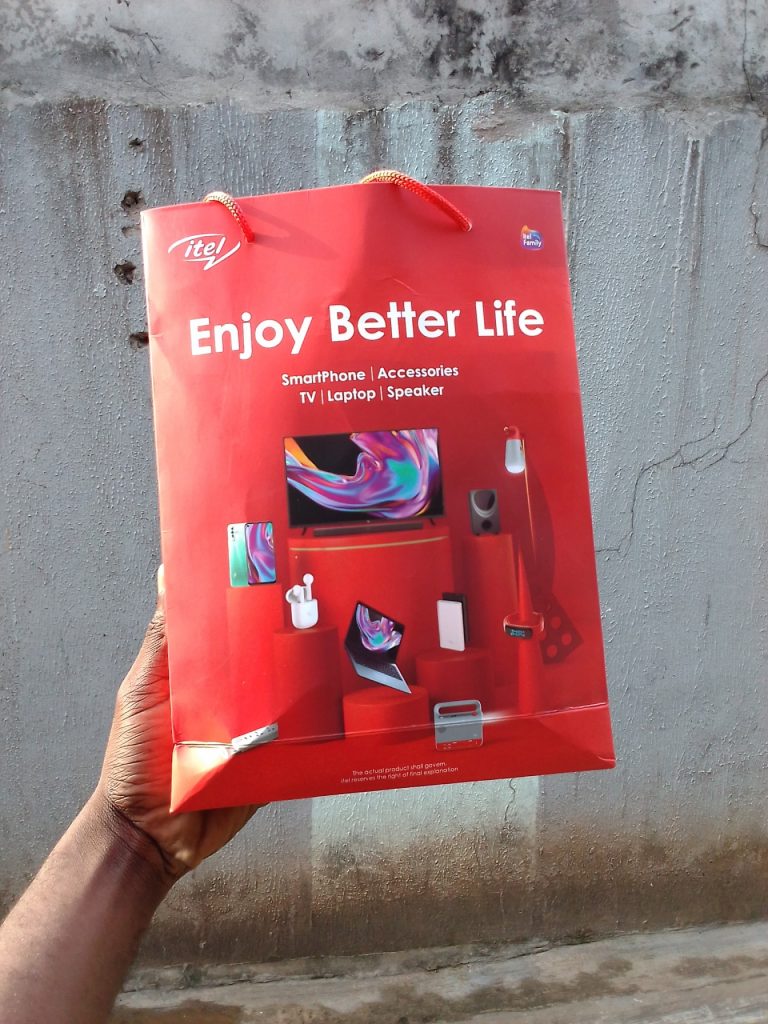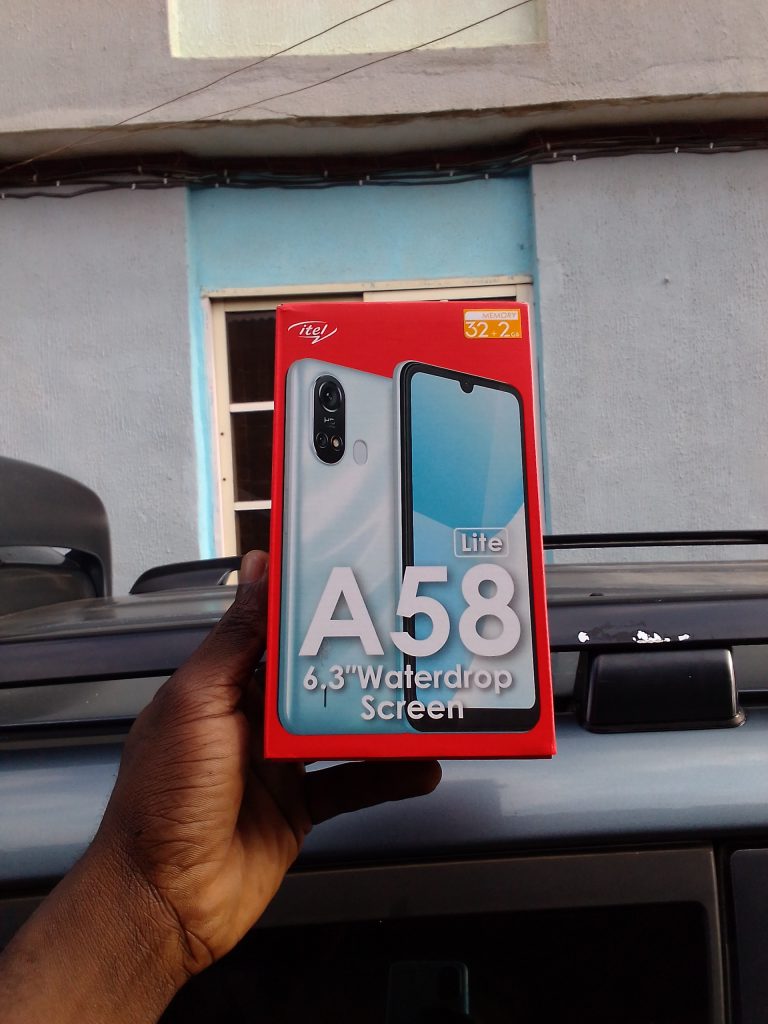 You may also like itel IPP-51 Power Bank Review: A smartphone companion with a 10,000 mAh Charging Capacity
Performance
The phone is powered with a Quad-Core 1.3 GHz Unisoc SC7331e processor, 2GB RAM and 32GB internal storage. The itel A58 lite comes pre-installed with Android 11 (Go edition) and runs on a lighter version of android which means lesser data consumption and better performance.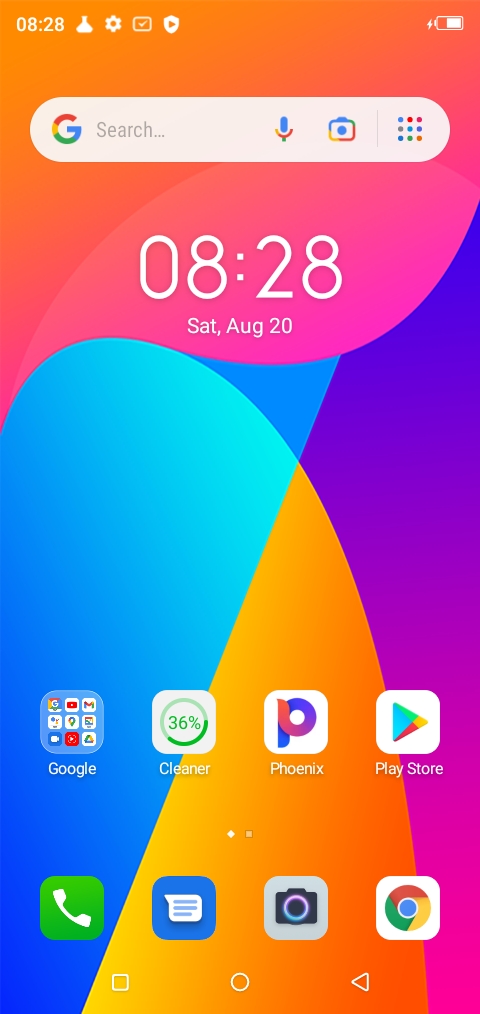 In terms of overall performance, the itel A58 lite isn't built for heavy usage. Switching between apps, browsing the internet, playing games and so on is tedious on the phone. Also, scrolling and response time is a bit slow.
After installing some apps, we noticed a slight lag in performance while using the device. . This lag is even more pronounced when the device is connected to the internet. We advise users not to install heavy games on the device to avoid lag in the process.
To enjoy the performance of the phone, we recommend installing light apps and games from the Google play store such as the popular Facebook lite, Messenger Lite and so on.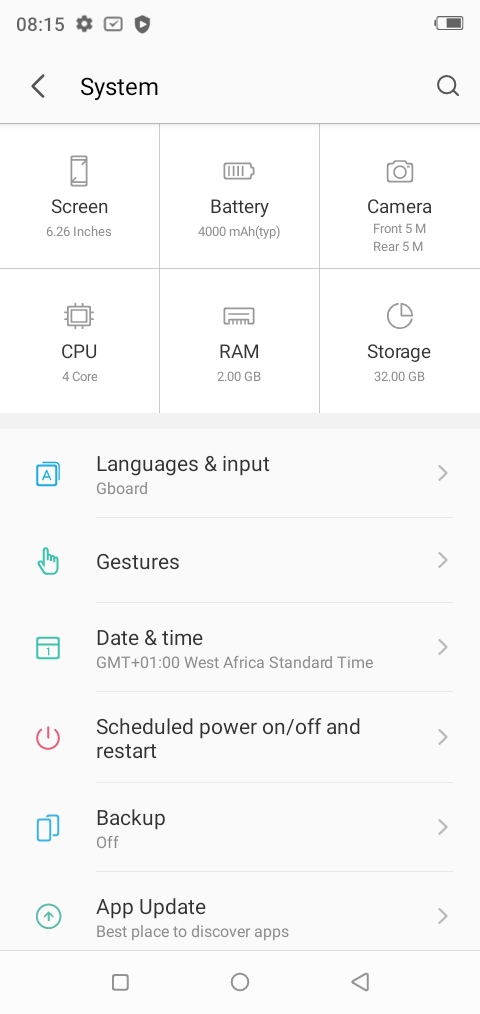 Face unlock and fingerprint is also available on the device to further protect users' data and privacy and it is very easy setting up these security features.
Battery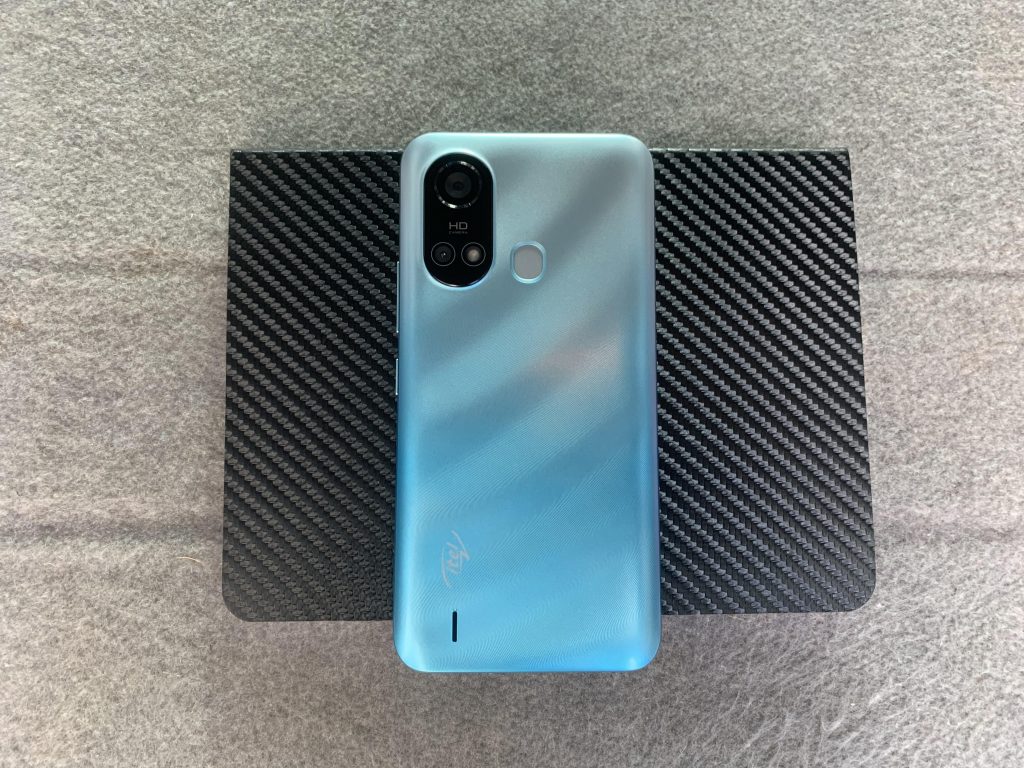 The itel A58 lite draws power from a 4000mAh big battery and is preinstalled with an AI power master that intelligently optimizes the battery power. This feature allows the phone battery to last the whole day or even more depending on usage. It also helps your phone to charge safely and monitors your battery consumption without you worrying about running out of power. The charging speed of the phone is slow and takes about two hours to fully charge.
Price and Availability of the itel A58 Lite
The itel A58 Lite official price in Nigeria is ₦43,000 and it is available at authorized stores nationwide o you can purchase it via AliExpess online. You can also send a direct message to Yinksmedia on Twitter or Instagram to make a purchase. For more information, please visit itel official website.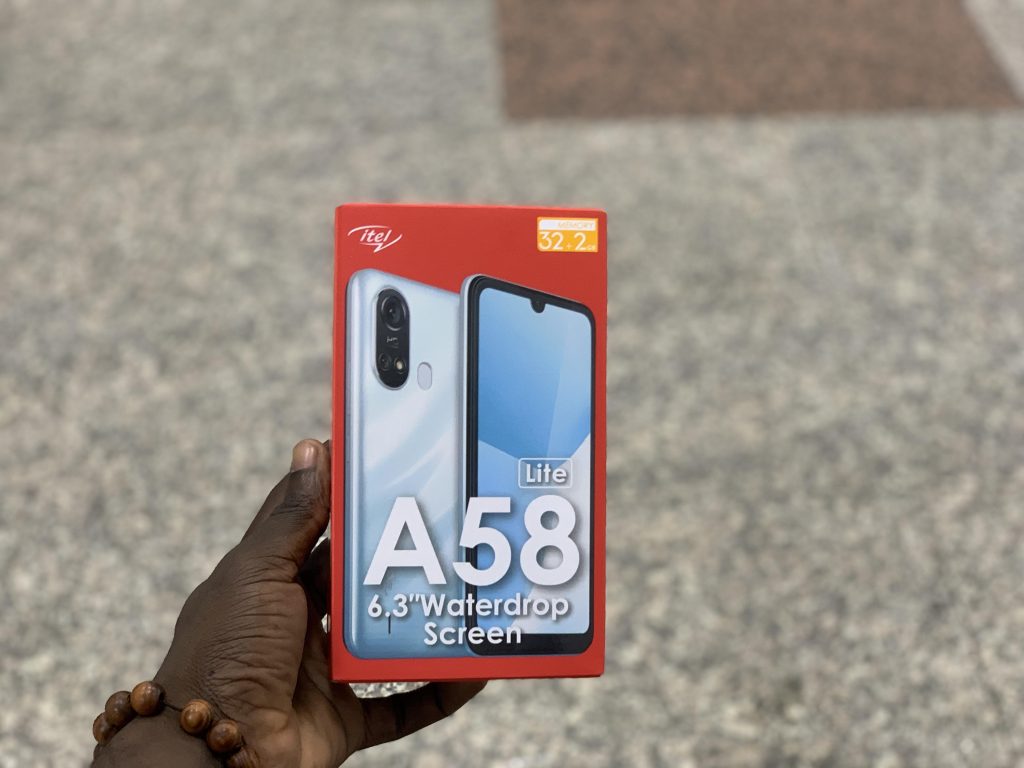 Final Verdict
Wondering if you should buy the itel A58 lite? The phone is affordable and comes with a couple of new features. The phone was manufactured with a target audience in mind considering the features and price. It has a great design, battery, and good display, and captures decent pictures. itel A58 lite is recommended if you are a light user and on a budget. We will recommend this device for your kids, grandparents, or users in need of a second phone for making calls.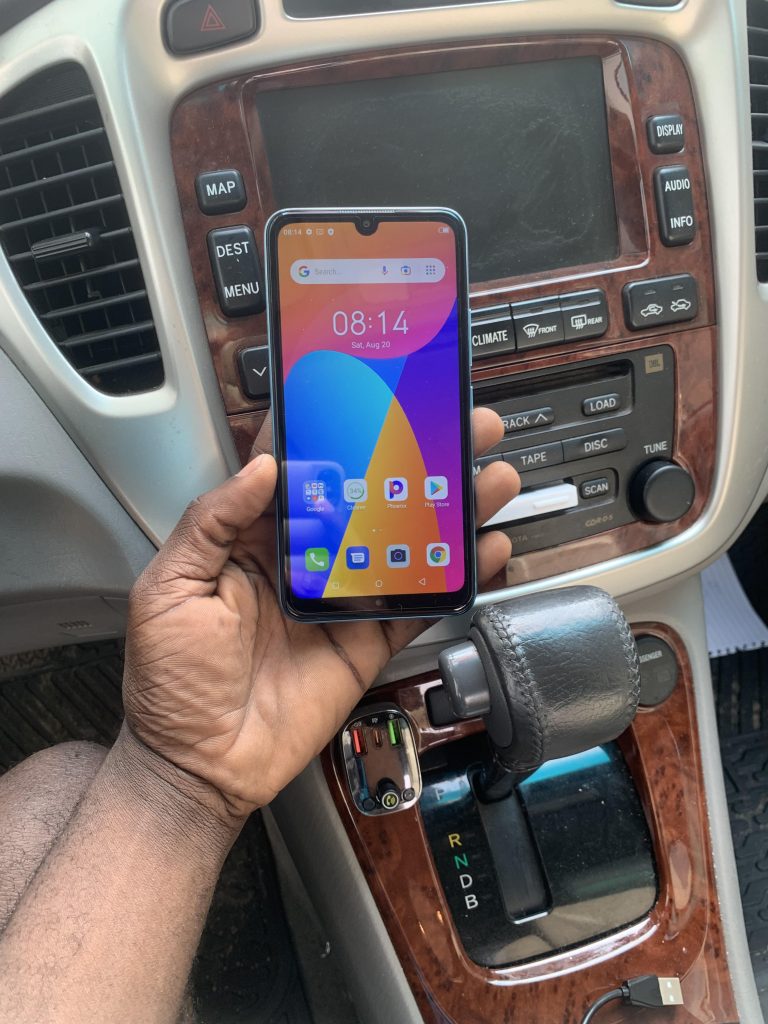 In conclusion, this device is one of the best when it comes to smartphones for older people, including a good display, a simple interface, charging takes time but a long-lasting battery takes care of that and captures decent photos and biometric security tools for privacy. For most of them finding apps to make a call, take pictures, call their children via video call, add a new contact or browse the internet is all they want and the itel A58 is the perfect phone for them.
You may also like TECNO Pop 5P Review: A Basic Smartphone Under $100
Own the latest itel A58 Lite with just 288 Naira Daily on Easybuy
itel keeps raising the bar on what brands should be and should do for society at large when it comes to providing affordable smartphones for users. With the high cost of phones in Nigeria, itel has made available an initiative to help Nigerians get the itel A58 lite at a cheap price. To make buying the phone easier, you can use EasyBuy and pay 288 naira daily. Just walk into the closest itel authorized phone store and ask for the Easy Buy representative to get your own to get started.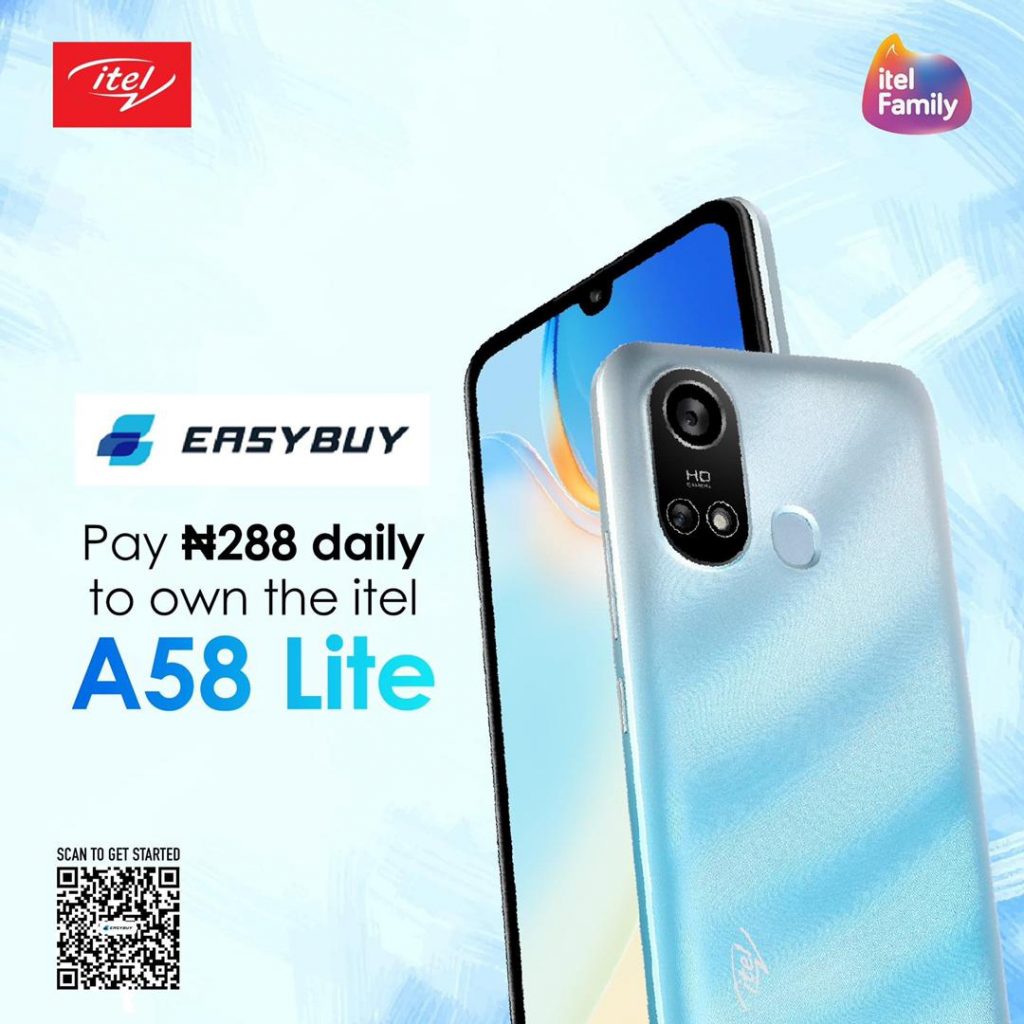 Follow itel Nigeria on Facebook, Instagram and Twitter to get updates on the latest promotions, new releases and giveaways.