In Nigeria power bank have become very necessary and anyone who uses a smartphone knows the importance of carrying a power bank. We need to constantly keep our smartphone battery charged especially when on the go and this is why using a power bank can be useful. Considering the charging capacity, USB cables, ports, weight and price we decided to review the itel IPP-51 power bank.
The review took about one week. Before the review, we want to specially thank itel Nigeria for providing the itel IPP-51 10,000 mAh Power Bank to review.
What Is in the Box?
Power bank
1 x black Micro USB cable
1 x User Manual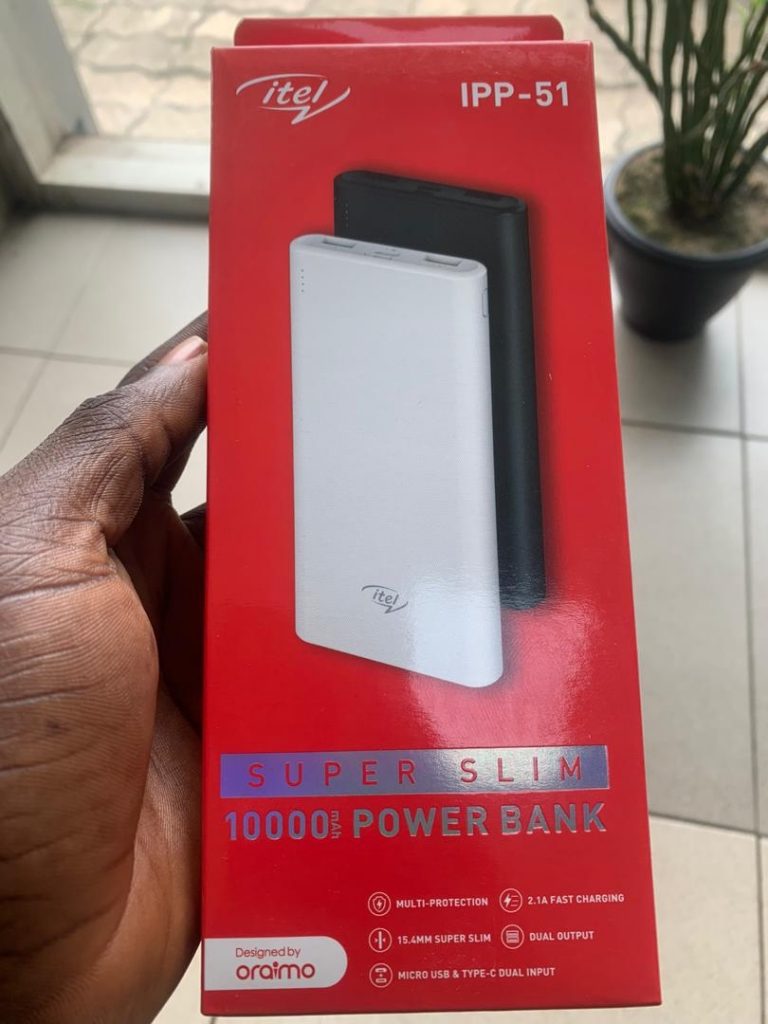 itel IPP-51 Specifications
Model: itel IPP-51
Capacity: 10,000mAh
Battery Cell type: Lithium battery
Dimension: 139*67*15.4mm
2.1 A fast charging for two
Colours: Black and White
Packaging and Design
We received the black colour, and you have a small itel logo. This power bank comes in a rectangular block shape and it is packaged nicely.
itel IPP-51 also features an anti-slip texture, giving the power bank a stylish look with easy grip and portability. The 10000mAh power bank is super slim at 15.4mm, lightweight and it is built to fit into users pockets easily and the exterior protects it when it falls which makes it tough to crack or break.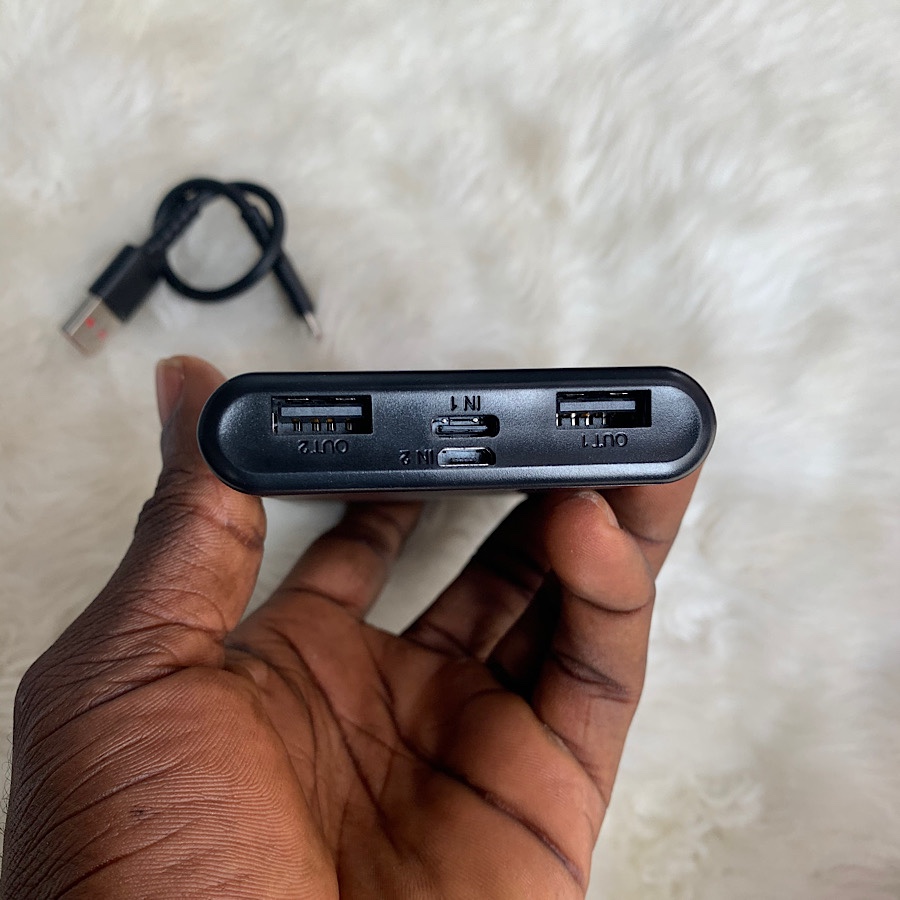 Both input and output Connections to charge can be found at the base of the power bank (microUSB power input 1 and 2 and two USB power outputs 1 and 2 respectively). You have a small power button at the side and Light indicator for charging at the top of the power bank. It features four (4) LEDs which indicates the power levels in intervals of 25% each.
Power Performance
Our power performance test on the power bank was done testing the number of times I could charge my device from 100 % to 0% charge, charging time from of each phone and time taken to charge the power bank from 0 to 100%.
The ability to charge two devices at the same time with fast charging rates is especially useful as we used it to charge an infinix S4 and itel smartphone. The battery cell type is a lithium battery which according to the manufacturer offers high speed charging technology along with long battery life, enabling users to charge two devices at a faster speed.
Charging efficiency of the itel IPP-51 Power Bank
After receiving the power bank, it was charged fully charged to the fourth blue indicator lights. The power bank charging capacity is 10,000 mAh and using the device with my phone, it could charge my iPhone XS Max with battery capacity 3174mAh twice.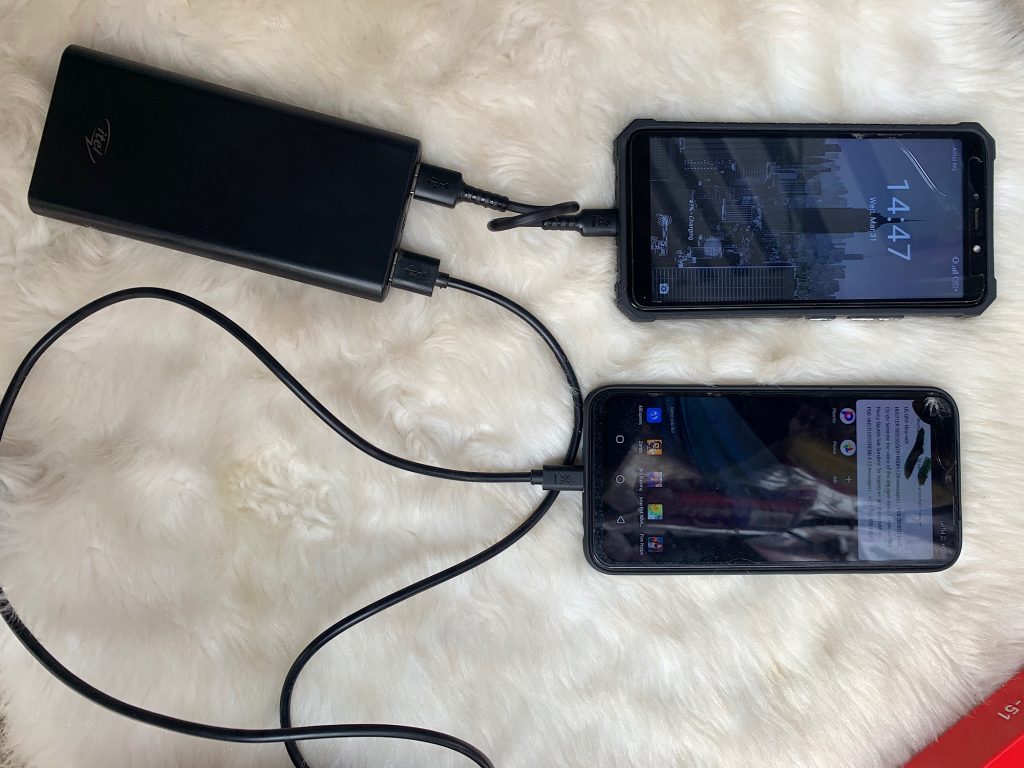 According to the specifications, the power bank comes with a 2.1A Fast Charging but while charging it was quite slow. We had to test with a fast charger and original USB cable before we could get the battery to full charge within 45 minutes. For a 10,000 mAh battery capacity a longer usage is guaranteed before another charge is required.
How to use the itel IPP-51 Power Bank
For every gadget you buy, always check the user manual before using. The manufacturers explains better on how best to use the purchased device.
After removing the power bank out of its box, allow it to charge fully before use. It was at 75% level of charge when we unboxed and made sure it got to 100% before testing.
The power bank is fully charged when it reaches the fourth LED light indicator. First light indicates power bank battery percentage is at 25, second one indicates 50% power, third 75% power and the fourth indicates full charge.
To charge your device, connect your microUSB to the power output 1 and 2 of the power bank and it automatically starts charging. The power bank can be charged by connecting your charger with an external socket to the input 1.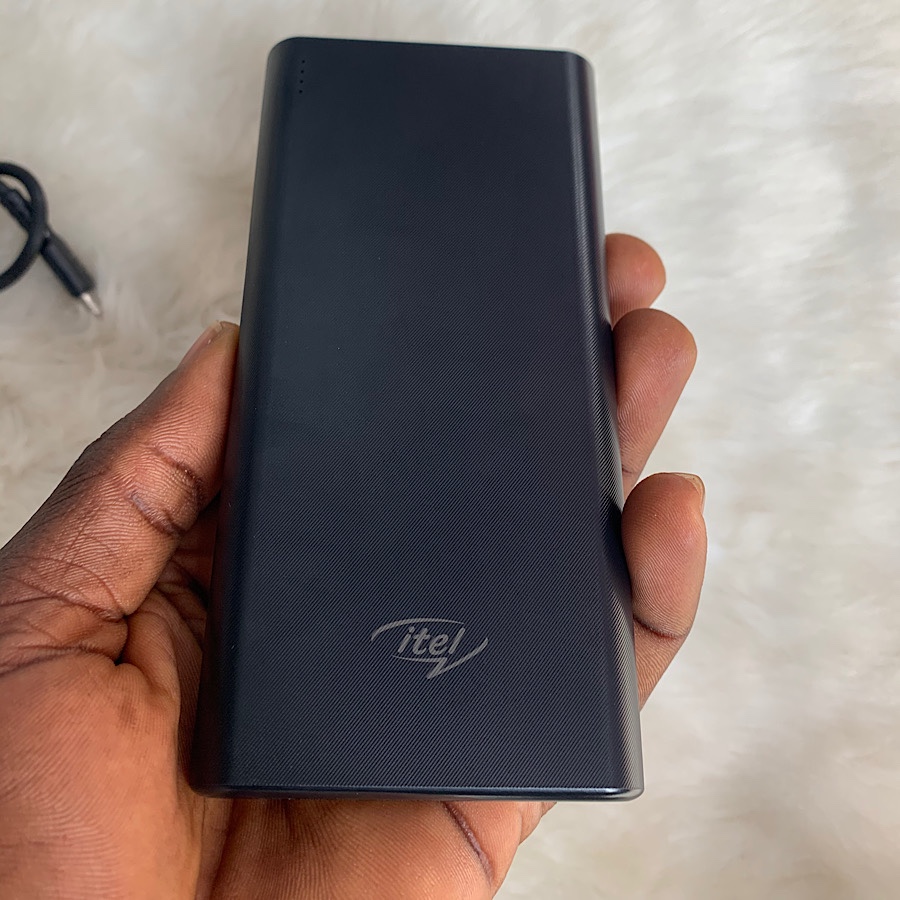 Verdict
If you spend a lot of time on the road and always busy with your phone, the itel IPP-51 is a great budget power bank companion.
Purchase the itel power bank and you don't have to worry about running out of battery power while on the road. But if your phone battery capacity is more than 5,000 mAh, we advice you buy two of this power bank or get the itel IPP-81 20,000 mAh power bank.
Price and Availability of itel IPP-51 Power Bank in Nigeria
The itel IPP-51 power bank pricing is 5,000 naira and it is available on Jumia online store for order or any itel accessories store nationwide.
You might be interested in our Itel ITW-60 true wireless earbud review.