Tech giant Microsoft has announced a new Family Safety app for iOS and Android users. Microsoft family safety app is created to help families protect each other's digital and physical safety.
Introducing the Family Safety app. Customize your kids' web access, balance healthy screen times, and stay connected to what matters most—all in one place. Available on iOS and Android. https://t.co/YvHeJIVwb9 pic.twitter.com/IruFtpnGAp

— Microsoft 365 (@Microsoft365) July 28, 2020
Here are the top five reasons to download the Microsoft Family Safety app:
1. Limit screen time for play and makes more time for learning on the Microsoft App
In recent months, we have all spent a lot more time at home. Kids now spend more time on their smartphone and laptop. However, the time used is necessary for remote learning and study since school haven't resumed physically. The app features the ability to set app and game screen time limits. These limits give kids the flexibility to be on their devices more for learning and help keep them focused by limiting the amount of time they can spend on other apps and games.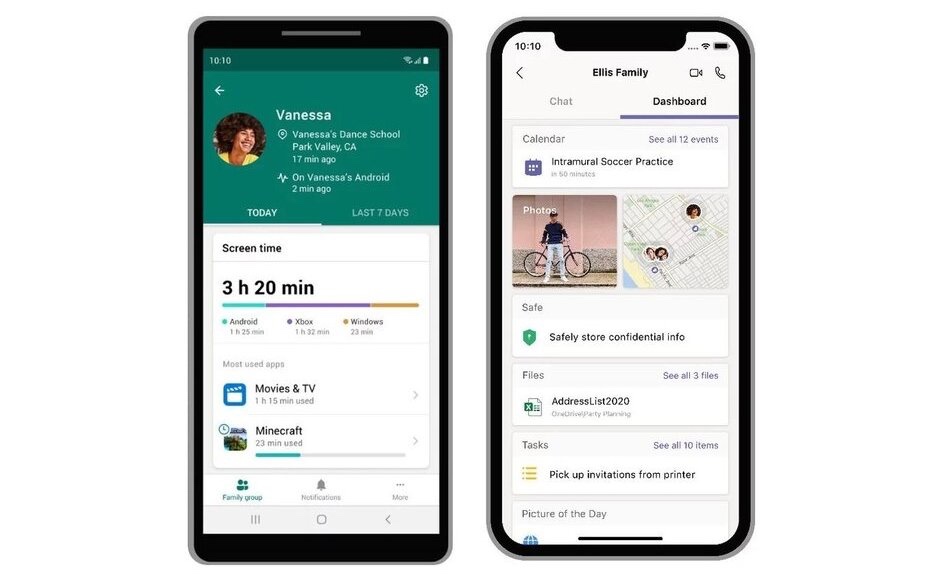 Parents can also give their children more screen time if they run out and request additional time, providing the family with the right level of flexibility for busy schedule and changing needs. Parents have time options ( 15 minutes, 30 minutes, 1 hour, 2 hours, or 3 hours of more of screen time) to quickly respond to requests for screen time.
2. Location sharing for family members
The app allows you know where your family is. Family Safety app allows you to stay connected in the real world. Through the location sharing feature you can see last known location of family members on the map. It also allows you save favorite locations. This app protects family's privacy and doesn't sell or share location data to third parties. It provides you full control around how and why data is collected and used. Unlike other location-tracking apps, your family's location data will not be sold or shared with insurance companies or data brokers.
It also features location clustering to see when multiple family members are at the same location (i.e. when multiple people are in one place you can see that there are 5 people and zoom in to see who it is).
3. Avoids surprise spending
The app sends purchase request emails to avoid surprise spending. Before your kids can purchase anything from the Microsoft store, an email request is sent. This limits surprises and allows you to talk about purchases before it happens, and gives the family more responsible spending habits.
4. Web and search filters to block unhealthy websites
Kids have access to more information and endless ways to connect with other people which can be scary for parents. The Family Safety app features the web and search filters to block adult content and set browsing to kid-friendly websites with either allowed or blocked websites list. This feature also block or unblock specific apps.
It works in a tight concert with the Microsoft Edge browser on Windows, Xbox, and Android. This gives parent peace of mind knowing the app has set up a safe place for their kids to explore online.
5. Send weekly activity report to parents and their kids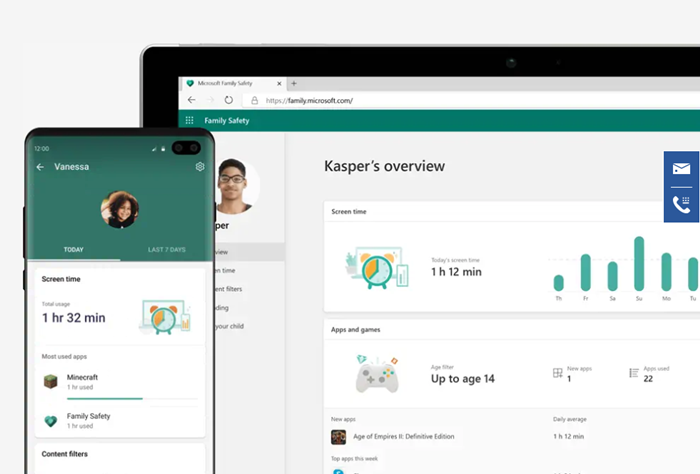 Parents and kids receive weekly email with highlights of the child's digital activity. This drives a conversation between parents and kids on how much time is spent on their devices and type of website and contents they view.
Discover insights to help you guide a conversation about healthy digital habits with your family across devices, apps, and games. https://t.co/gEXqfZXo4i pic.twitter.com/XR1J904wsv

— Microsoft 365 (@Microsoft365) July 30, 2020
In the coming months, Microsoft plans to introduce two premium features that will be part of Microsoft 365 Family subscription:
Drive safety to help build better habits while driving and gives insights on driving behavior.
Location alerts to notify you when a family member arrives or departs a specific location.
It is also working to bring digital safety features to iOS to set screen time and content filters on iPhones.
The Microsoft Family Safety app is available for download now on both Android and iOS devices.
Click this link to download the Microsoft family safety today
Source: Microsoft 365 blog
Also Read: Twitter marketing tips to boost sales and traffic in 2020