On August 16, 2023, at the captivating art gallery in Victoria Island, Lagos, in partnership with Android and TECNO, released a new Camon 20 version, the Doodle Edition. The name can appear weird to some people but not at all to art enthusiasts and content creators. Doodle is a British-born 31-year-old named Sam Cox and a well-known artist known for his busy, light-hearted doodles that spread across walls, rooms, and even his custom-doodled attire. The partnership between TECNO and MR Doodle, which birthed the Camon 20 Premier Doodle Edition, is a harmonious blend of technology and art. It reminds us that beauty and innovation are at their best when they come together.
TECNO aims to leave no one behind with its products by providing both fashion and art, and the company is poised to advance its smartphones. They are being scrutinized to see what they can provide next, and they delivered something innovative with the launch of the Camon 20 Premier Doodle edition. In this article, we will discuss the specifications and the top ten (10) reasons why we think this is the smartphone you should buy now. Let's dive in!
A Quick Look at Key Specifications of the TECNO Camon 20 Premier 5G Doodle Edition (Model: TECNO CK9n)
#10: Large Internal Storage
Your apps will require storage space, and you might also wish to store your music and images on the device. Most smartphone's internal storage capacities typically start at 64GB to 128GB, while 256GB is the starting point for expensive devices. But the Camon 20 Premier Doodle Edition has higher internal storage to keep your file as a content creator, entrepreneur or an everyday user.
It has a storage capacity of 8GB to 16GB RAM and 256/512GB of storage, and it allows all kinds of files with smoothness. Such kind of storage is helpful for both gaming and browsing enthusiasts.
#9: Good Cameras
The Camon 20 Premier front-facing camera is 32 MP with dual-LED flash to assist in low-light environments. With the dual LED flashlights, you'll have clearer, brighter, and more appealing images with bursting colours, no matter how dark the environment is.
The rear features a 108MP ultrawide camera (which also functions as a macro lens), a 50MP primary camera with sensor-shift OIS anti-shake technology, and a 2MP depth sensor. The primary camera records 4k footage at 30 frames per second. It also has a ring-LED flash for capturing clearer and brighter images. Although the camera is good but can be improved, it can still handle professional photography if you know your way around.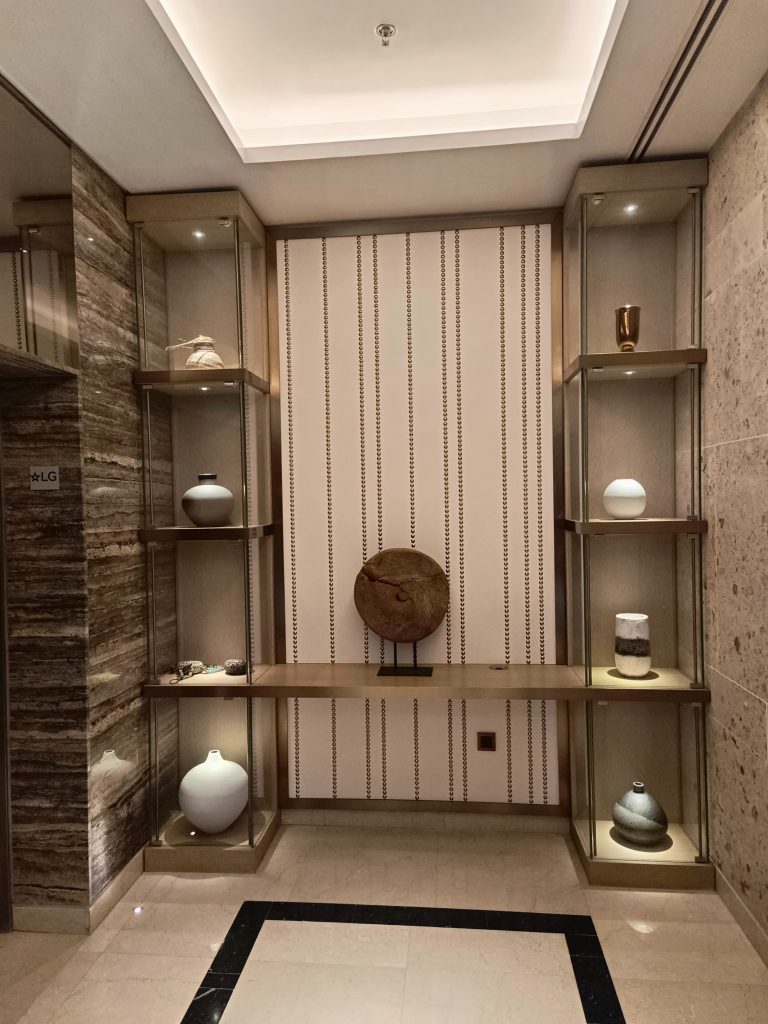 #8: Exceptional Sensors
The sensors available in the device include under display, optical fingerprint, accelerometer, proximity and compass, offering a range of all the latest features and technology that cater to the needs of smartphone users. Additionally, the fingerprint sensor provides quick and secure access to the device.
#7: Excellent Operating System
TECNO launches many phones worldwide, and some models get more/faster/ updates than others while others don't. However, most phones recently launched get updates.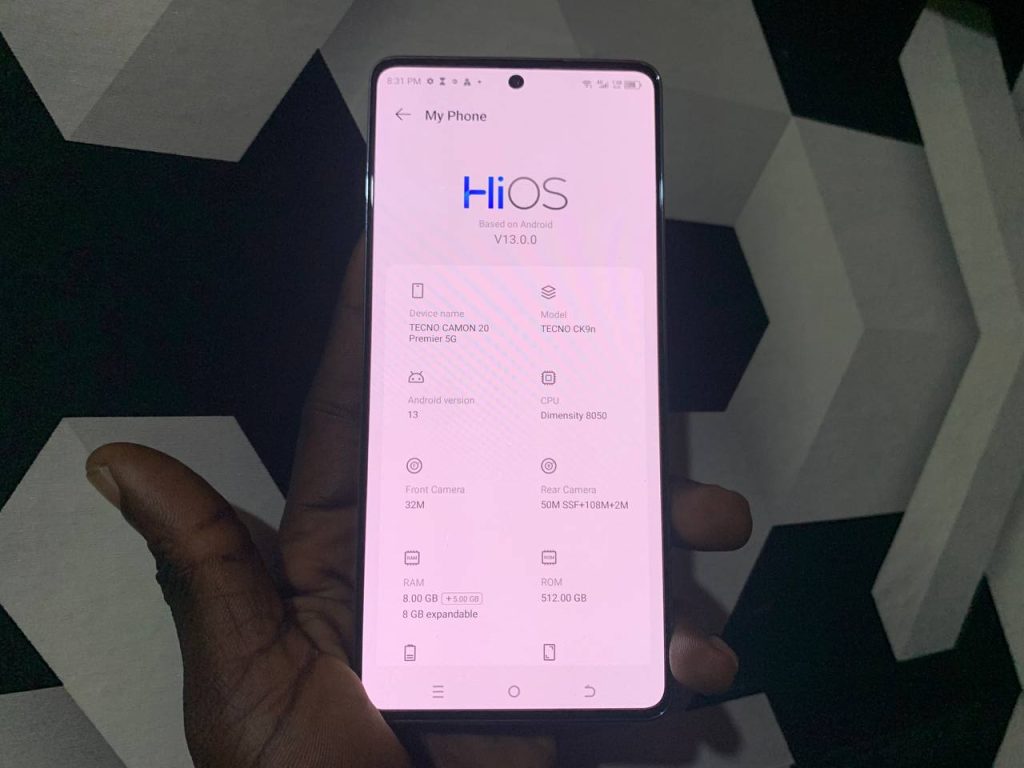 The special edition of the Camon 20 series runs smoothly on the latest TECNO software version, HiOS V13.0 and the latest Android 13 operating system, which allows for a wide range of user customization with reduced pre-installed bloat and advertisements. HiOS is an innovative software unique to TECNO that powers your smartphone and the Android operating system. It allows users to have an interactive mobile phone experience with enhanced functionality and improves software performance.
#6: Camon 20 premier 5G Doodle Edition Attractive Graffiti-Styled Box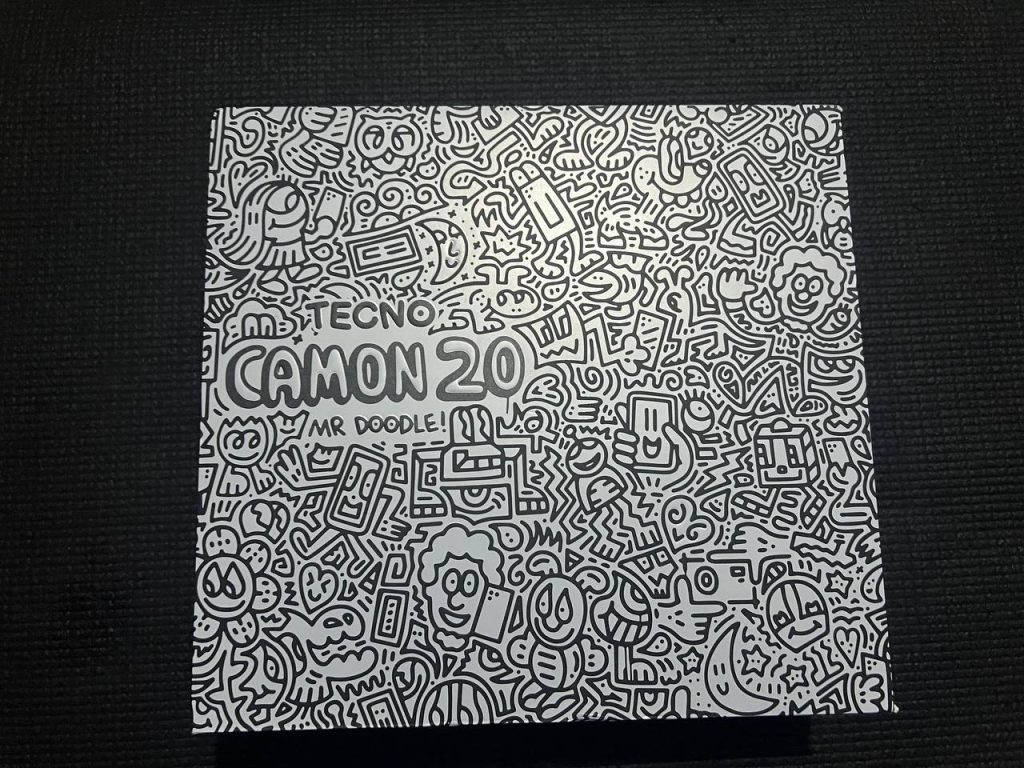 We got a beautiful, attractive and colourful graffiti-styled box of the Camon 20 premier 5G Doodle Edition, and the first thing it reminded us of was the Camon 19 Pro Mondrian Edition, launched on August 16, 2022.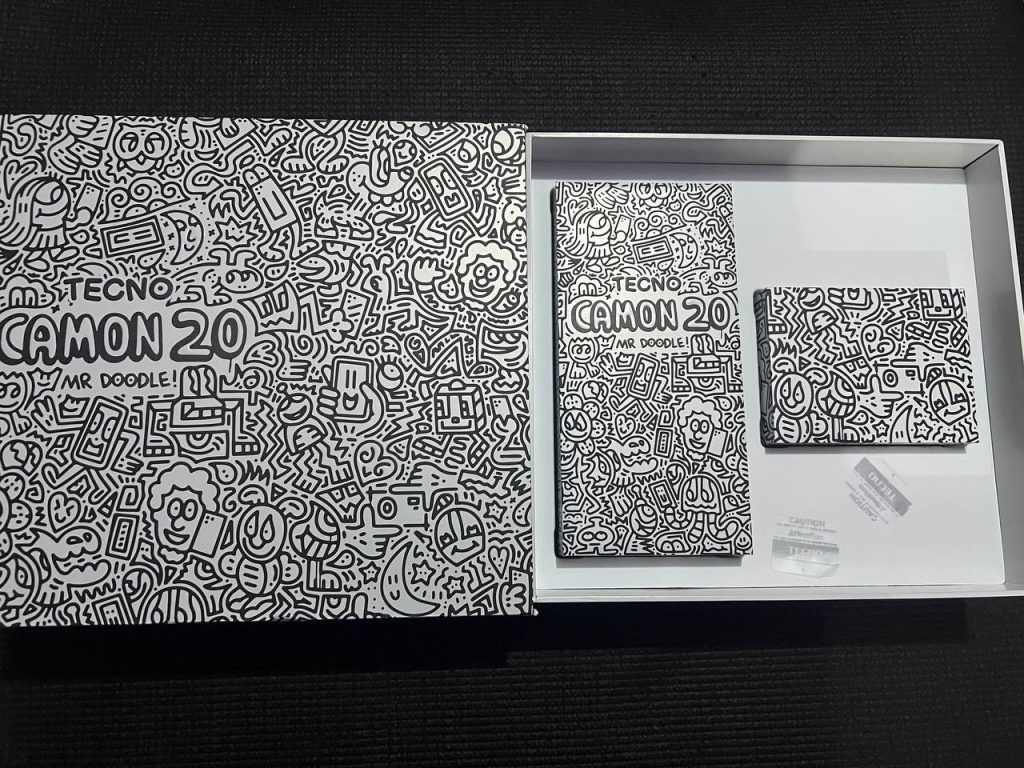 The first impression of the exterior design of the box is impressive, and the content of the box screams wow! What you find first after unboxing is a tote bag customized with Doodle designs and a Doodle sticker. Several other smaller boxes were found inside, and those boxes had items inside; one had the recently launched TECNO sonic 1 earbuds in it, another had the phone accessories (USB Type C, earphone, 45W charging brick, SIM ejector tool, transparent protective case), and then the Camon 20 Premier 5G Doodle edition.
#5: Unique Design with a Touch of Elegance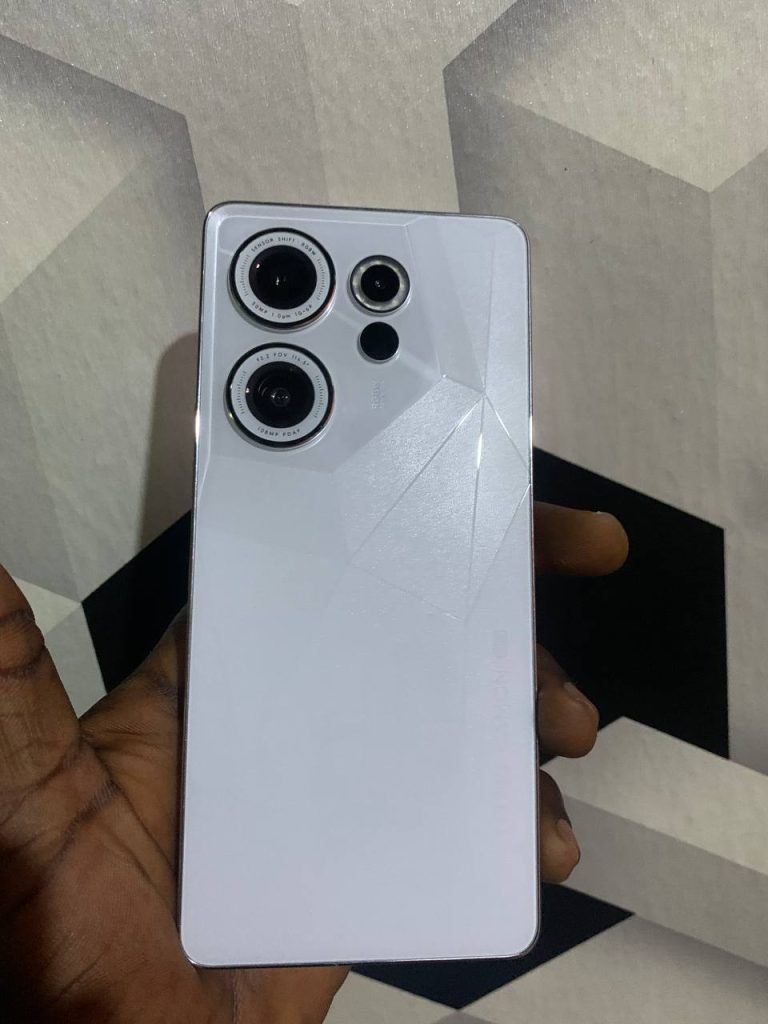 The Camon 20 Premier Doodle edition is a smartphone with an iconic premium design element that stands out. The quality material used to produce the back cover with a geometric pattern and unique camera design ensures reduced fingerprints on the rear. It gives a comfortable feeling when holding it in your hand.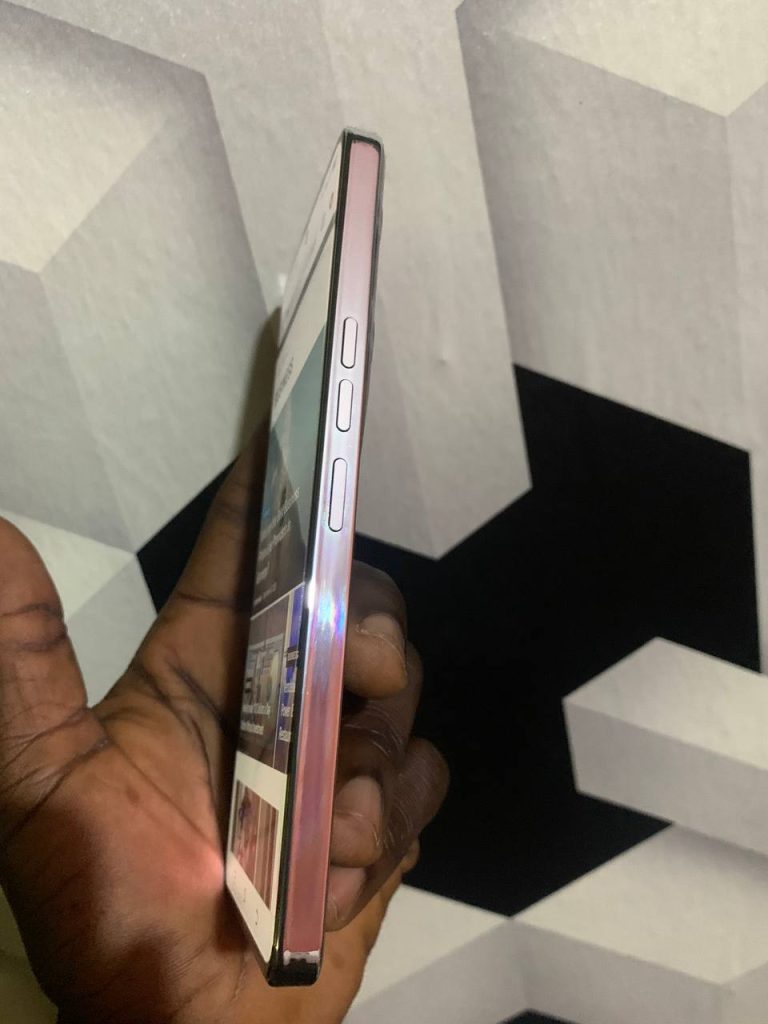 #4: Huge Screen and Stunning Display
The phone has a large 6.67-inch AMOLED display screen with a super immersive display and speedy 120Hz refresh rate. It is good to know that TECNO used an AMOLED display because it makes viewing look fantastic, with perfect contrast and excellent sRGB coverage. With a 1080 x 2400 screen resolution display, the Camon 20 Premier Doodle edition is carefully crafted to balance power efficiency, colourful details and clarity.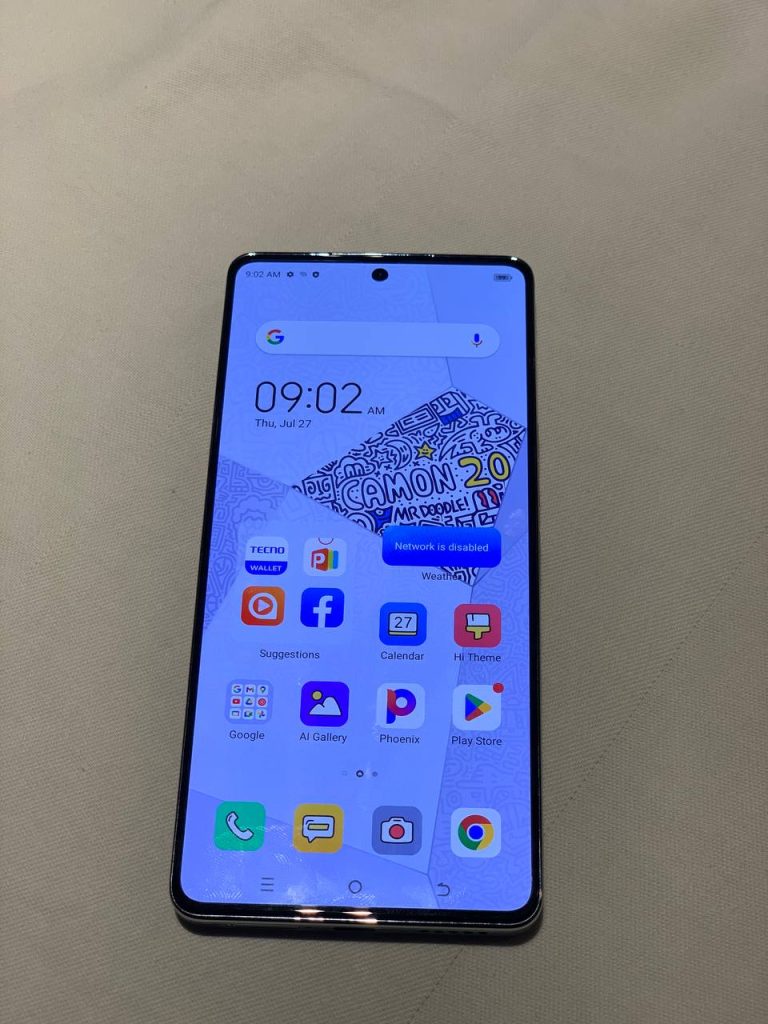 #3: Long-Lasting Battery Life
The TECNOCamon 20 Premier is fueled by a Non-removable Li-Ion 5000 mAh battery and 45W wired, providing exceptional battery life that lasts all day. The battery guarantees all-day power for daily activities such as browsing, playing games, receiving calls, watching movies, taking pictures, etc. And with just the 45W USB Type C charger, you get a full charge from 0 to 100% within an hour. Users can confidently travel anywhere, do anything, and never miss a moment.
#2: Uses the latest mid-range chip from the Taiwanese manufacturer Mediatek
The device is also a high-performance device powered by a MediaTek Dimensity 8050 chipset with 8GB of RAM. This is decent enough to help you multitask and play games with lag or freeze. Furthermore, it has a memory fusion like the Spark 8C that can extend the RAM to 16GB using an additional virtual 8GB RAM from the in-built storage of 512 GB. The Tecno Camon 20 Premier 5G Doodle edition supporting 5G connectivity is set to give users a smooth and powerful experience.
#1: Can your Phone Glow in the Dark? The Camon 20 Premier Doodle Edition Back Cover does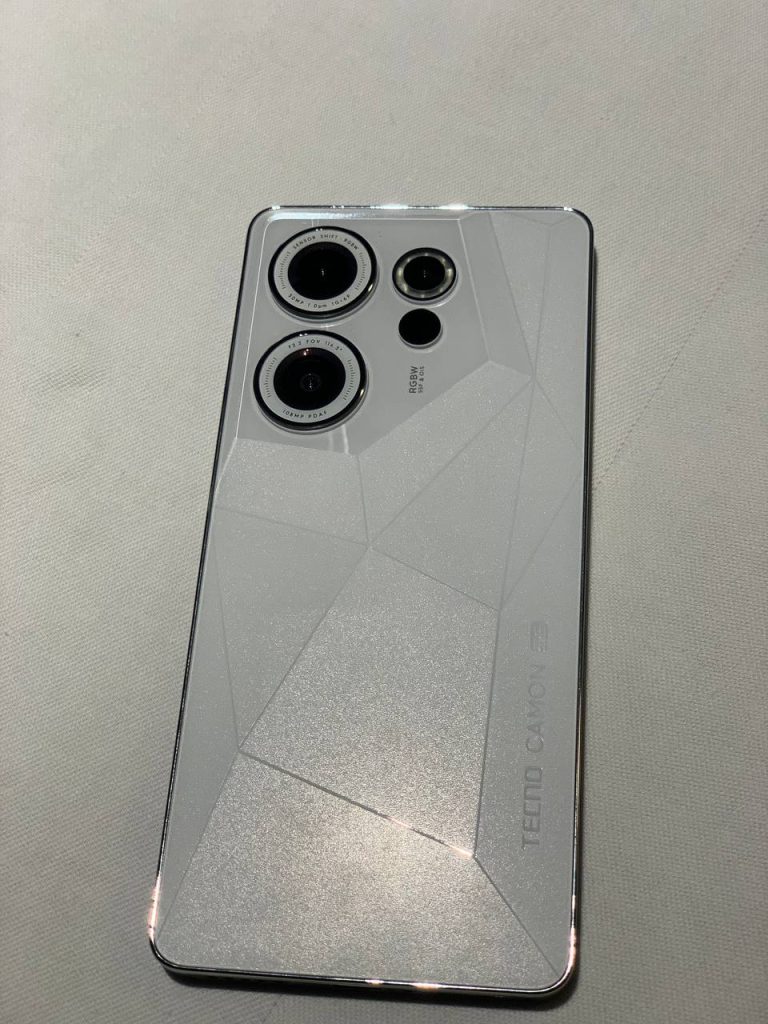 Recall the Camon 19 Pro Mondrian edition, which instantly changes colour from its plain white background to an exciting back cover with different colours after sun or UV light exposure. However, the Camon 20 Premier 5G Doodle edition glow-in-the-dark feature is the reverse of the former. The back cover of Doodle Edition isn't simply a blank canvas for artwork; it also reacts to light. The back cover generates an ethereal glow when night falls, adding beauty to your smartphone experience. If you love going out at night and don't mind the attention the device would draw to you while using it, then you would love it.
The white back cover of the Mr Doodle Edition, which illuminates in the dark, differentiates it from the regular Camon 20 Premier.
Display: 6.67-inch AMOLED display
Refresh Rate: 120Hz
Screen Resolution: 1080 x 2400 pixels
Front Camera: 32 MP with dual-LED flash
Rear Camera: 50MP + 108 MP + 2MP with ring-LED flash
Processor: Mediatek Dimensity 8050 (6 nm), Octa-Core
GPU: Mali-G77 MC9
RAM: 8 GB with an additional 8GB virtual RAM
Internal Storage (ROM): 512 GB
Operating System: Android version 13
HiOS Version: HiOS V13.0.0
Battery Capacity: 5000 mAh, 45W flash charge
Fingerprint: Under display
How much is the Camon 20 Premier 5G Doodle Edition?
The Camon 20 Premier Doodle Edition sells at a retail price of 355,300 naira in Nigeria and is available at authorized TECNO retail stores and e-commerce platforms nationwide.
The phone is priced at €600 in Europe.
The Tecno CAMON 20 Premier 5G Mr Doodle Edition in India is priced at ₹39,999.
The official price of the Camon 20 Doodle edition in Pakistan is PKR 53999
Conclusion
This smartphone has everything you need to be connected and engaged while on the road, from its powerful processor and excellent operating system, glow-in-the-dark feature and exceptional design to its immersive display and exceptional battery life experience. Camon 20 Premier 5G Doodle Edition camera performance is one of the limitations we discovered about the smartphone. The rear camera delivers, but we can't say the same about the selfie camera. Also, the phone lacks a 3.5mm headphone jack. However, considering other specifications of the device, it's rare to find such a device like this around this pricing.
Furthermore, if you're searching for a phone that can artistically serve you day and night, has an innovative design, and stands out. You should buy the TECNO Camon 20 Premier 5G Doodle Edition.
Frequently Asked Questions (FAQs) about the Camon 20 Premier Doodle Edition
What is the unique camera feature in the Tecno Camon 20 Premier Doodle Edition?
The rear camera is the standout feature in terms of camera performance for the Camon 20 Premier Doodle edition. The primary camera on the Camon 20 Premier has a 50MP Samsung sensor, tri-axis sensor-shift stabilization, and laser autofocus. The 108MP ultrawide camera, which is quite huge, has autofocus, and it can also be used as a macro camera. A 2MP depth sensor is also available for supplemental photos.
What is the camera sensor name of the TECNO Camon 20 Premier Doodle Edition?
The primary camera is built around a reasonably large 50MP Samsung S5kgnx sensor behind an f/1.8 lens.
How much is TECNO Camon 20 in Nigerian currency?
The price in Nigerian currency is 355,300 naira.
Is TECNO Camon 20 Premier Doodle edition water resistant?
The TECNO Camon 20 Premier Doodle edition is not water resistant since it has no IP rating, and hence, we believe it is not protected against dust or water. Therefore, we advice you to avoid the phone getting in contact with water.
What is Mr. Doodle known for?
Mr. Doodle is a British street artist famous for his chaotic, jovial doodles covering walls, spaces, and personalized clothing. He is a rising star in the worldwide art scene and works with several well-known companies, including Fendi, Converse, Puma, Samsung, and MTV.