I remember while growing up, we always had a Christmas promise card we gave to our parents and uncle. Christmas was a time to receive gifts from family and friends and the easiest way to get these gifts was through the promise card. I always felt happy when all my wishes on my promise card were granted. We all love it when we receive gifts, especially on special occasions.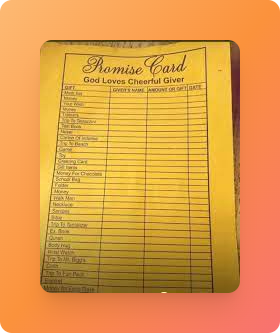 In 2021, you would have seen a lot of social media posts from Nigerians with a write-up of their birthday wishlist. What if I told you there is a better way to create a wishlist and get your friends to contribute towards it in a delightful way?
Today, we're excited to announce that you can create your desired wishlist for Christmas, birthdays, weddings, anniversaries and share with friends or loved ones to receive financial contributions from anyone in the world from Unboxd.
Unboxd is a web-based app that allows users to create their wishlist and share it with loved ones to receive contributions. The social payment crowdfunding app has been live for a couple of months now, and we decided to review the app and see for ourselves what it claims to offer.
Here's what we think of Unboxd after two days of using the web app.
Pros:
The web app is easy to navigate
Let's you add a wishlist
Accept international payments
Integrated with Unsplash (free image platform)
The website is mobile-friendly
Quick Notifications for transactions from Unboxd via email
Cons:
5% charges on the total price of each item on your wishlist (The company claims it is to cover transaction fees)
Lack of forum or community
Aside from adding a wishlist, Unboxd offers no other options
The User Interface and Overall Performance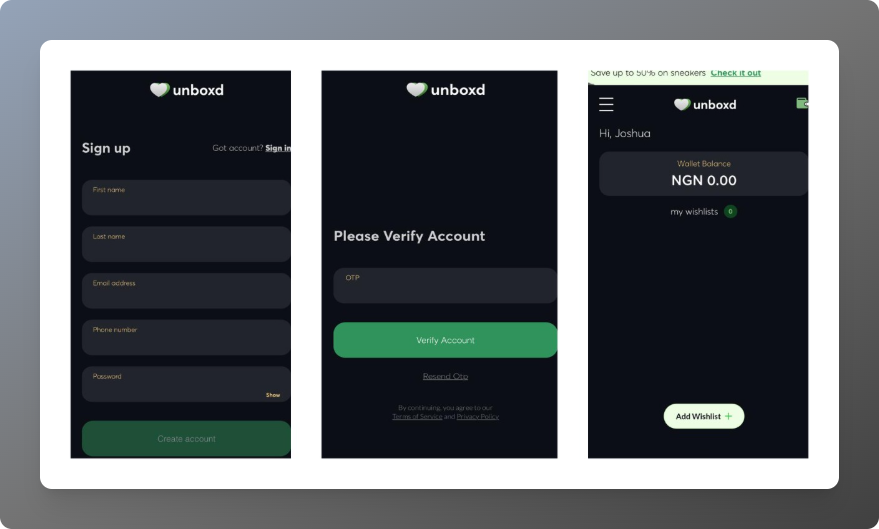 Unboxd has a simple user-friendly and intuitive interface that provides all users with a good experience. The combinations of colours look really good. On launching the web app, you're taken to the dashboard. There you can click on different icons and features.
In terms of payments, the web app supports fast transactions which is done securely via flutterwave. I used the debit card options with other payment options available such as pay with USSD, pay with card, pay to bank, and even international payments.
We hope to see more features added to make the Unboxd web app more interactive.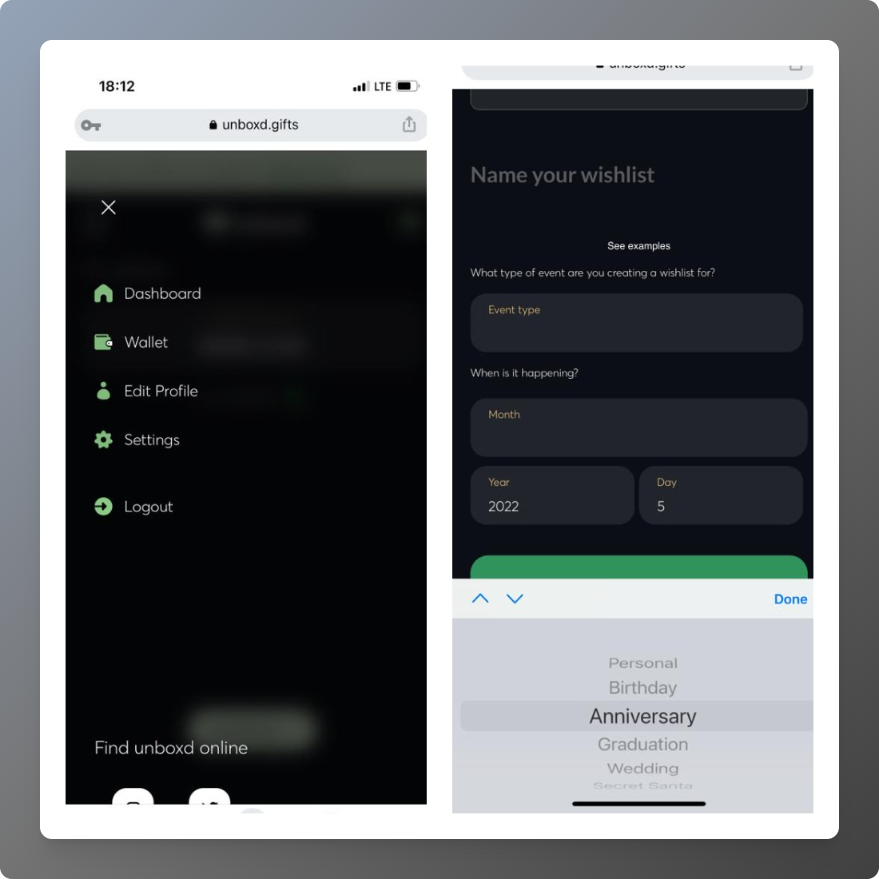 How do you get started?
To get started, simply visit here to create an account
Verify your account by inputting the OTP sent to your mail
Finally, you can log in with your email and password
Upload a profile image
The entire process only takes less than two (2) minutes to sign up.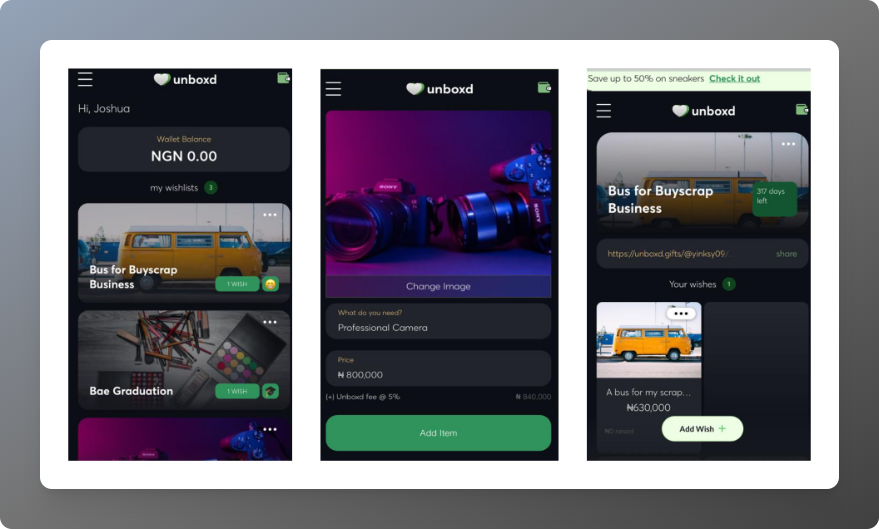 How does Unboxd Works?
After launching the app you're taken to your dashboard. From there you can view your wallet balance, edit your profile, add a wishlist, and view 'my wishlists'.
Visit your dashboard and click the icon 'Add wishlist'
Name your wishlist, event type, and when it is happening
Add a cover image via gallery or Unsplash
Input what you need and price
To share the link, click on the image of any of your wishlist
You attach a welcome note when you share your wishlist with loved ones
Share the wishlist with your friends and family via Facebook, Whatsapp and Twitter.
Payments contributed towards any wish list appears in 'Contributions'
How to Withdraw from Your Unboxd Wallet
Click on the green icon to the top-right corner of your phone
Select Wallet
View your contributions and withdrawals
Click on request payout
The bank account number added will pop up. You can then withdraw to your account
Limitations
Sharing link option is limited to only three social media platforms (Facebook, Whatsapp and Twitter. Users need to share the link copied to other social media platforms.
Conclusion
After a full review of Unboxd, I am quite convinced that the platform deserves more attention considering the solution it provides. We don't have to post screenshots of our wishlist on Instagram stores, Twitter, Facebook or Whatsapp but we can add our wishlist on Unboxd and share the link to our friends for a contribution towards the gift.
During special occasions, we receive gifts, not on our wishlist from friends and loved ones. We either exchange them for another gift or sell them to purchase what we desire. Finally, we have a platform that allows us to wish for the specific gift items we want.
It will be interesting to experience what Unboxd has planned for the future and can't wait for the mobile app (Android and iOS version) to be launched.
Visit Unboxd, and create a wishlist for the gift you want. It is currently available only via the web app here and free to use on all desktop and mobile devices.