Dodpay is a highly secure payment ecosystem that enables easy and quick payment within Africa.
Since the introduction of Digital banking app, you don't have to go to a bank for every little transaction that you want to carry out. Dodpay has provided a borderless payment solution in this 21st century economy so we don't have to step into the banking hall.
Dodo is the trading name of Dodopay Africa Limited ("Dodo"), a subsidiary of Dodopay Africa LLC a registered Delaware, USA entity, duly registered in Nigeria. '
Dodopay offers a wide range of services that takes care of your financial needs. Users can purchase airtime as well as pay up their utility bills via the app. My detailed review explains how to download, verify and use the Dodopay app. Now let's explore the app features.
Getting started with Dodopay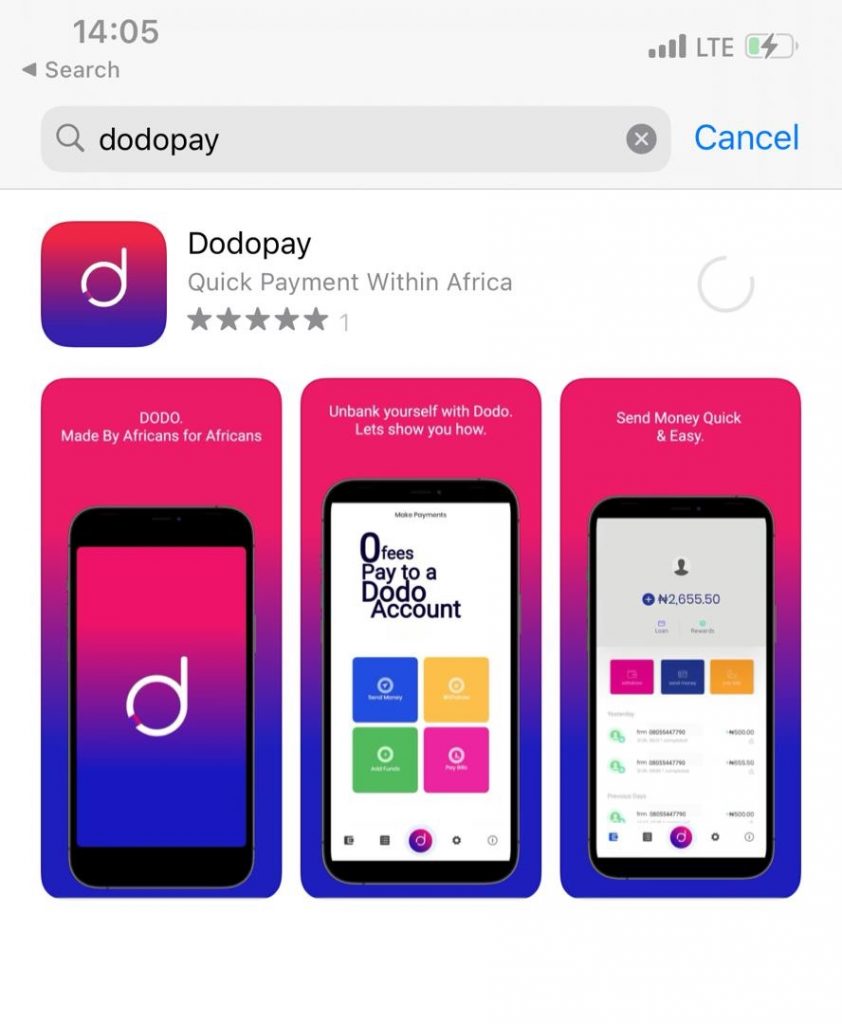 These are the following information required for successfully registering as a user on the Dodopay app. The registration is very easy and account opening takes less than three minutes including verification.
To download the Dodpay App, visit your device play store or Apple store and search for Dodopay or download the app directly from any of these Dodopay mobile app download links.
After installation, launch the app and create a new account.
Register with your name, phone number, email address and password.
SMS and email confirmation code will be sent to your device for verification
To complete your registration, tap the account settings icon below the screen and provide your address, bank account details and card details
Verify your identity by inputting your BVN number on the app
Take a picture holding your valid identity card (Drivers license, Internarional passport or National ID card) to activate your account.
Users are required to wait for 24 – 48 hours to confirm verification but it took less than 10 minutes for my identity to be confirmed. That was fast!
Verification feedback is sent through SMS and e-mail
How to Fund your Dodopay Wallet
Users can fund their dodo wallet using the following steps: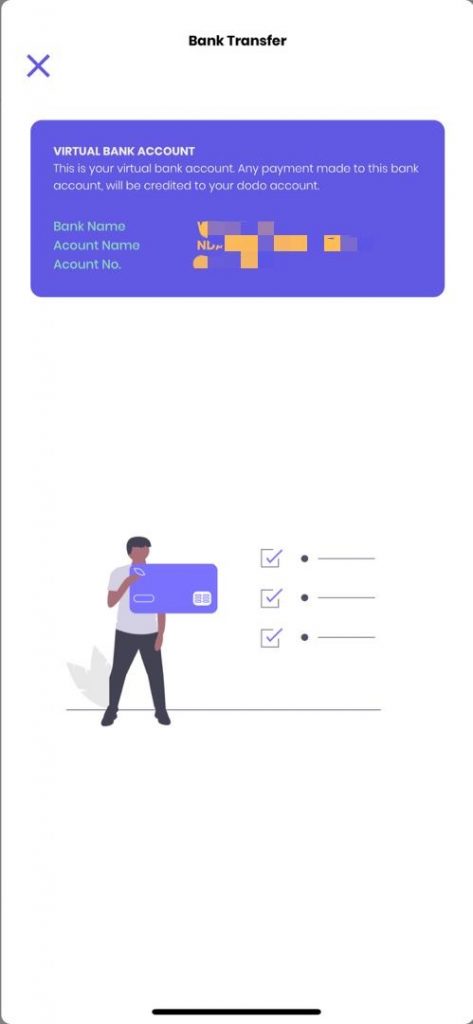 Click on add funds
Add funds through debit card or pay with bank transfer, then tap on proceed
If you choose bank transfer to transfer fund, you are given a virtual bank account already being created by Dodopay for each users. Payment can be made to the virtual account and it will be credited to your Dodo account
Users that prefer to use debit for adding fund need to fill debit card details and amount to add fund
Note: Adding funds through bank transfer attracts zero fees.
Send and Receive Money Easily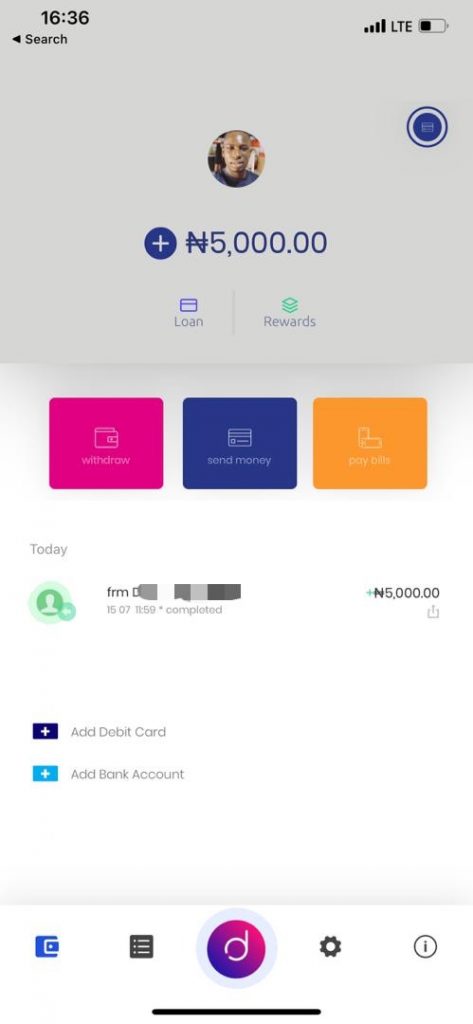 You can send money through Dodopay app to someone who doesn't have the app but uses a regular bank account. Another option is to send it to a users phone number with dodo account. Immediately the money is sent, Dodopay debits it from your account and credits it to your indicated recipient.
Send Money to Loved ones in Ghana and South Africa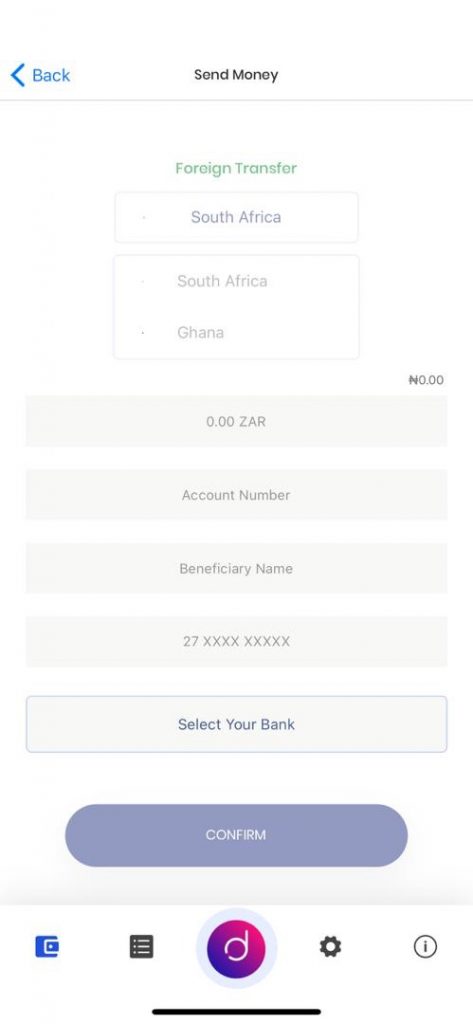 Ever wanted to send or receive money from abroad but could not find a good solution? Then try out Dodopay. You can make foreign transfer to friends and loved ones in South Africa and Ghana at little or no extra charges.
Pay Bills
The app also has features that allow users to top up airtime and mobile data for themselves as well as for friends and family. Other utility bills such as cable subscription, electricity bill, and internet plans etc can be paid for from the Dodopay app. Users get 2% cash back instantly for any transaction done on the dodo app.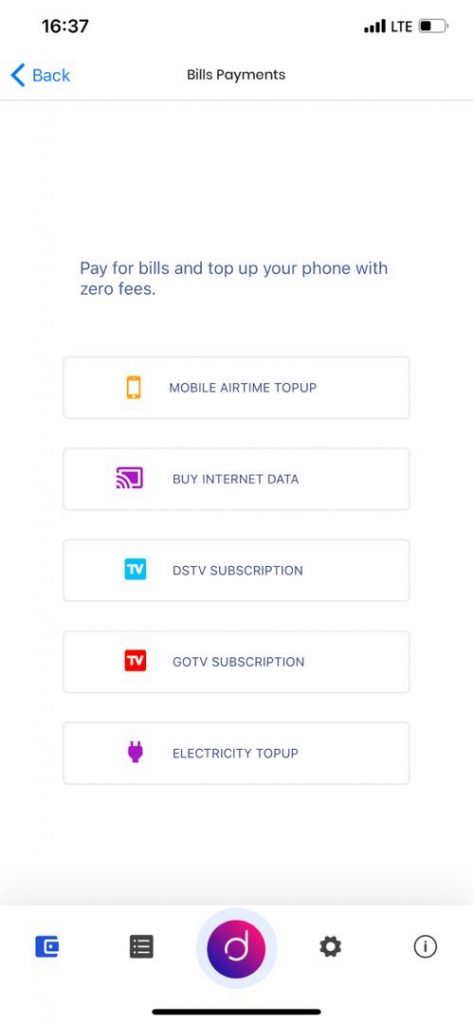 Dodopay Super Savers
Save for your future needs with Dodopay Super Savers option which can be clocked automatically to avoid spending or withdrawals. Dodopay app encourages a savings culture and grants access up to 22% accruement annually.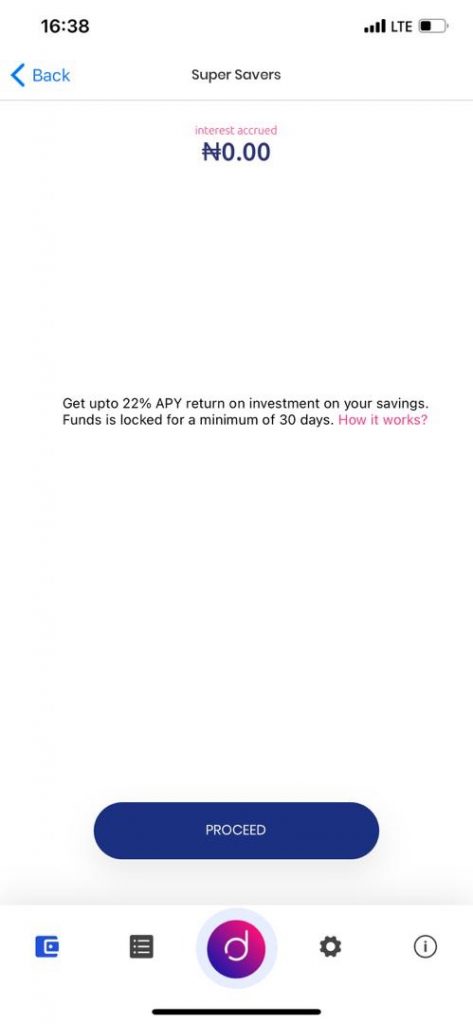 Access up to 50,000 naira Non Collateral and No-Interest loan on the Dodo App
Dodopay loan option gives you access to up to 50,000 naira depending on your frequent usage and transactions performed on the app.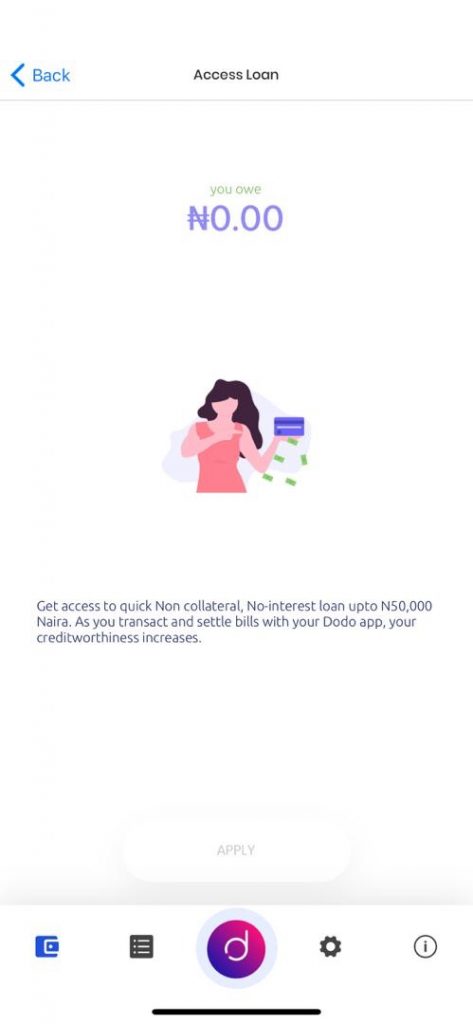 Dodo Wallet Debit Card
Dodo offers you a prepaid Visa Card which you can use to shop on major local and International online platforms. You can also use your Dodo prepaid card to withdraw funds from your Dodo account on all ATM outlet nationwide. Card is only available for verified users.
Referral and Signup bonus
For every new user you refer, Dodpay adds 250 naira including the signup bonus of 500 naira. Depending on the number of persons you can refer to download and use the app, then you can be sure of making thousands of naira daily through the referral program. You can always claim your bonus on the app with the total referred users shown on the reward dashboard.
You can start making money by sending your referral code to friends, you make money every time they do transactions; Users can only cash out from their total earnings when it hits 5,000 naira.
Dodpay App Interface
The design of the app is good and very easy to navigate when performing different transactions. The dashboard flexibility and ability to add any profile picture of choice is what I love most about the dodopay app.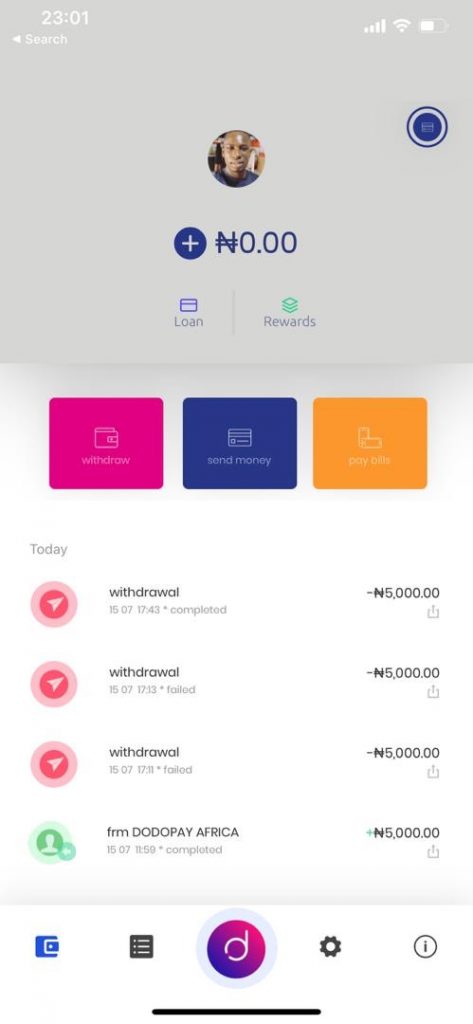 How secured is Dodopay
The application automatically logs you out after a few minutes of inactivity, and you would have to re-enter your four digit login pin again.
Based on my transactions while using the app, Dodopay would need to tighten its security. Incase of theft of users device, only the four digit pin gives access to the information and account. Each time I login into my account no email or SMS is sent as notification.
Limitations of the Dodopay App
Final thoughts
I came across the Dodpay app online and decided to try it out. The app design is top notch and very easy to use. It worked perfectly okay except a few times I had network issues and it came with an unexpected transaction fee of 39 naira after transferring 5,000 naira to my regular bank account. I actually thought it was a zero charge or no charge as claimed by Dodopay but sending money to other Dodo account is free.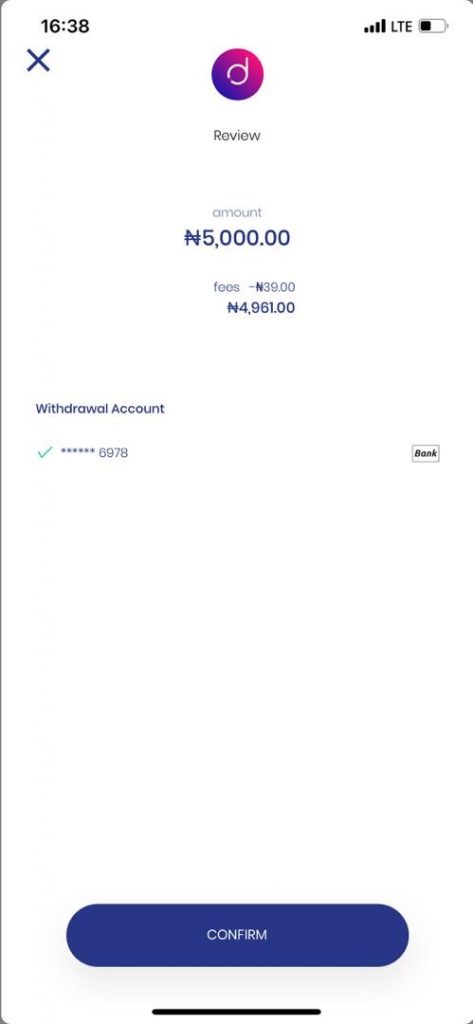 Lastly, the need to add a face or finger print ID as an alternative means to login is paramount. This provides extra security for each user.
Note: When you put in your BVN, Dodopay doesn't have access to your account. It enables you perform transactions on the app without restriction and for Identity verification like all other apps. My friend was scared at first when he was called by Dodopay customer agent to provide his BVN details on the app. That brings me to how Dodpay customer care support satisfied me with responsive calls and attention to make sure the issue I had with the app was sorted out.
Finally, the app is convenient to use and the costs for each transaction are not that high. The mobile app covers almost all transaction needed by individuals and businesses.
Dodopay is available for iOS users – Download here and for Android users here. (You can use this referral code: 3229406 during registration.)
For more information, visit Dodpay official website here
Please feel free to ask any question in the comment section below.