Fintech is the ecosystem where businesses and financial institutions use technology to enhance financial services and increase access to finance in the market. It has been major booster for growth in the Nigeria financial sector. Technology has taken over, services rendered by banks are now automated.
The fintech story of Africa: M-Pesa
When it comes to fintech in Africa, Kenya has emerged to be a top leader, using technology to promote financial inclusion in the country. M-pesa remains the most successful mobile money service in Africa.
M-pesa founded 6th March 2007 by Vodafone's Kenyan associate, Safaricom, has over 42 million active customers and 400,000 active agents operating across 7 countries: the Democratic Republic of Congo, Egypt, Ghana, Kenya, Lesotho, Mozambique and Tanzania
The mobile wallet company started has a SACCO loan disbursement and repayment tool but took careful note of customers behavior that use their services. Considering the insights from their services, m-pesa expanded its mobile money agent services. The company invested in training branch agents and and providing incentive.
M-Pesa provides customers with a safe, secure and cheaper way to send and receive money, buy airtime, purchase bill, receive salaries, access to loan and many more. The success of m-pesa was the expansion of the agent network to everyone with the aim of promoting financial inclusion in Africa.
In Kenya, many startups have incorporated m-pesa as part of their entrepreneurial models. The evolution of m-pesa has revolutionized how people transact and save money in Kenya and Africa.
Michael Joseph, who was the CEO of Safaricom when M-Pesa was launched, stated that the company processes more than 1.7 billion transactions annually which is more than 50% of Kenya's GDP value. The mpesa study has shown the direction of fintech future in Africa.
The future of fintech in Nigeria
With your smartphone, local and international transactions is processed within a short time. But how do we bridge the gap of financial inclusion in Nigeria.
Fintech platform offer services for e-commerce payments, loans, mobile money transfer, We have payment kiosk in rural areas offering different services from sending and receiving payment to bills payment. Platforms like Vbank, Opay, Kuda, eyowo have mobile apps to perform financial transactions through your phone.
With a population of over 200 million people and only about 80 million have bank accounts, the number of unbanked keeps increasing. There are few fintech firm promoting financial inclusion in Nigeria.
Eyowo – offers payment services without internet connectivity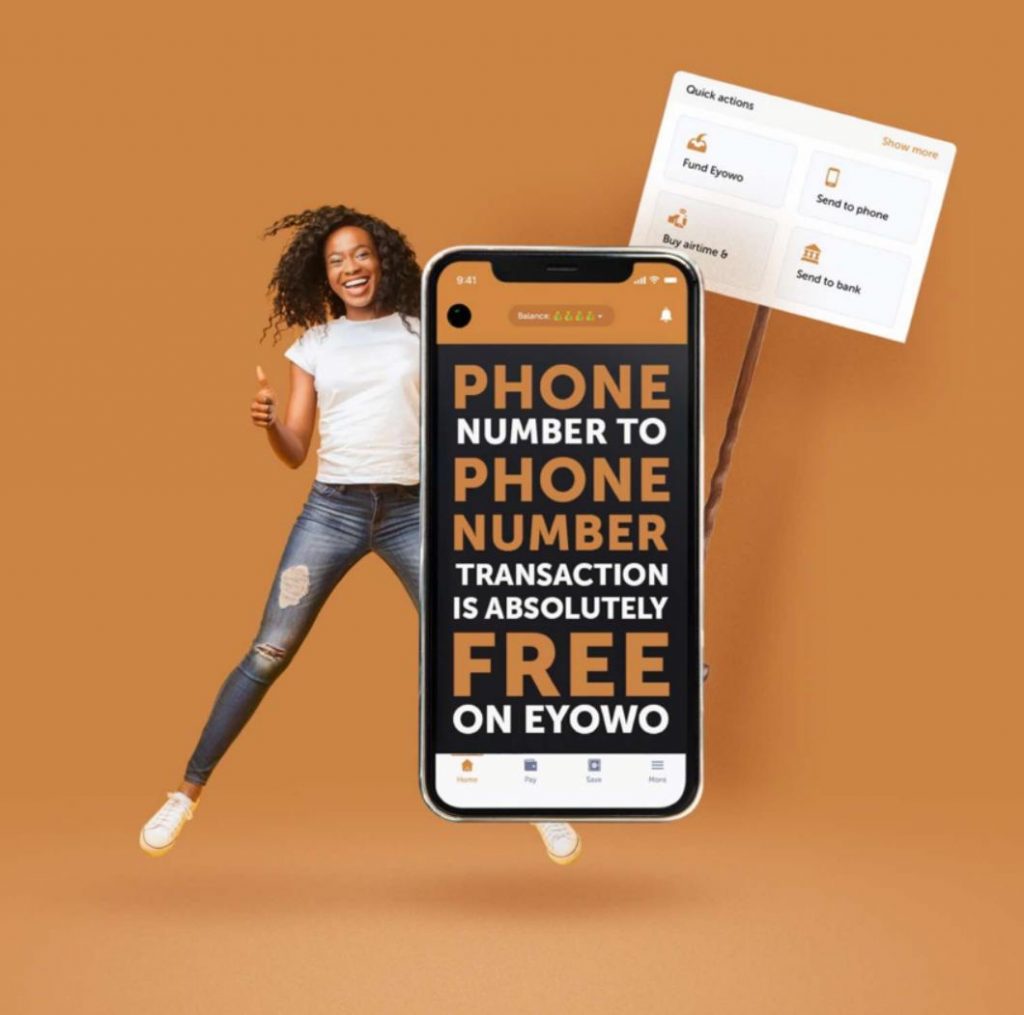 Eyowo provides easy to use financial services to everyone with a phone number. Users can send and receive money, buy airtime, pay bills, make card-less ATM withdrawals, request and accept payment from customers using only their phone numbers with or without a bank account and internet connectivity.
This fintech company bridges the gap of financial inclusion in Nigeria through its banking services available via any mobile by dialing *4255#.
Kuda Bank – affordable and rewarding digital bank
Kuda bank, the first digital bank in Nigeria with a micro-finance license offers free banking services, investments, foreign stocks, free debit card without maintenance. Founded in 2018 by Babs Ogundeyi and co-founder, Musty Mustapha with no single branch has the largest branch network.
During the complete lockdown and partial lockdown, fintech companies like Kuda bank took over majority of financial services in Nigeria. After the lockdown was lifted partially, long queues and busy banking halls across Nigeria were seen as many wanted to withdraw, deposit funds, apply for ATM cards among other issues. Kuda bank also know as the bank of the free offers access to manage your finances easily from home giving you financial freedom.
VBank – free virtual bank with no hidden charges
VBank was launched as Nigeria's first fully virtual bank to close the gap between established traditional banks and their customer – closing the gap of financial inclusion in Nigeria. V is free to use with no charges for customers while transferring money to another customer or other banks.
Looking at V-bank awareness campaign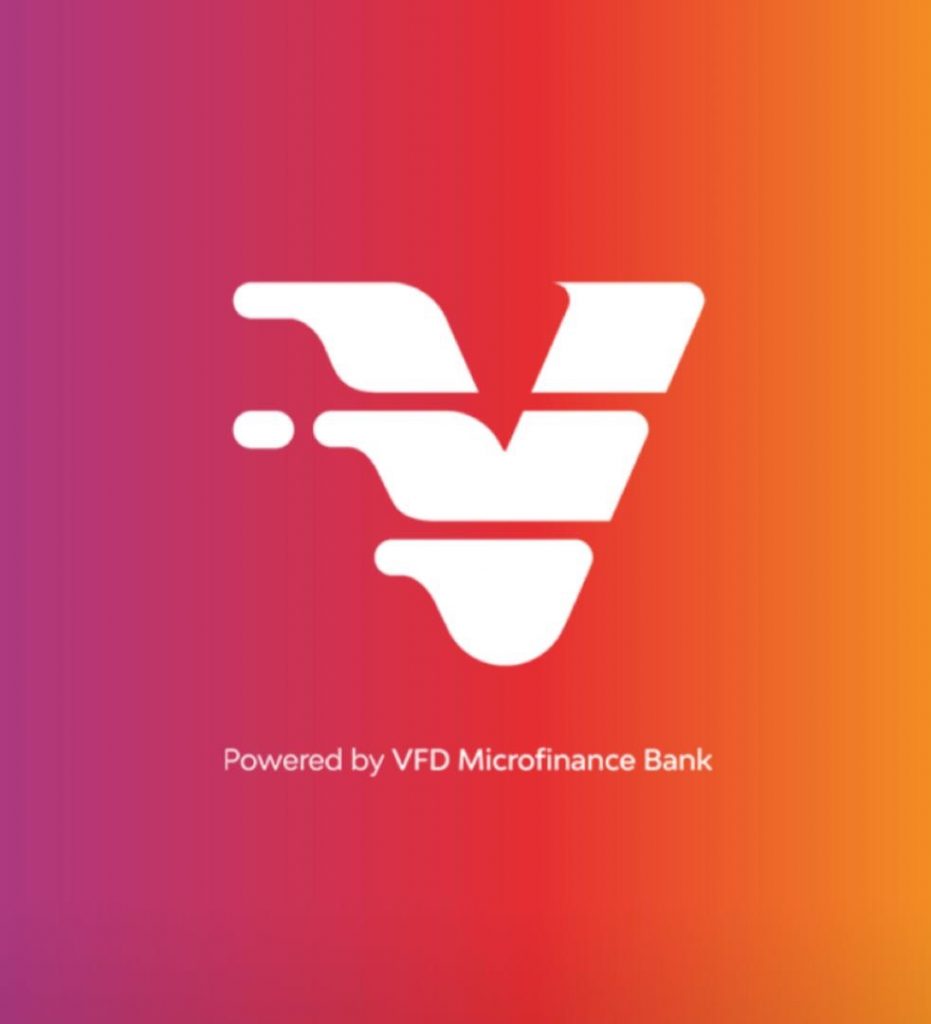 VBank has been able to leverage on referral campaign to bring awareness digitally. By promoting referral program through monthly financial incentives to users. 'Earn and advance as you invite program' brought many users on board the app. This awareness program has promoted digital payment services to Nigerians as individual earn consistently.
ALAT – an example of collaboration between fintech and banks
ALAT was established by Wema Bank in 2017 with the sim to create a bank of the future for Nigerians who enjoy convenient transactions that comes with technology.
ALAT, Nigeria's first fully digital bank manages your money without visiting a bank. It also offers access to automated savings, a free debit card, instant loans and up to 4% annual interest.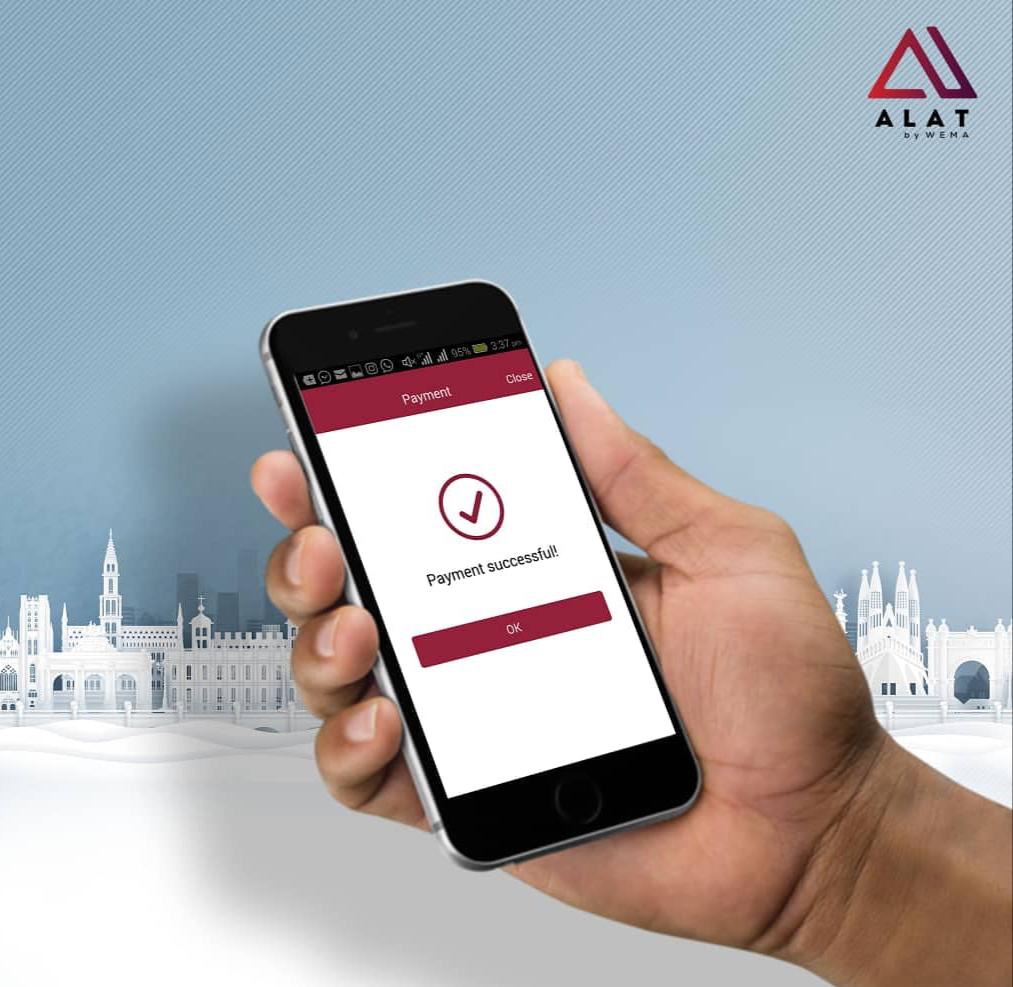 With over 200,000 customers, 900,000 transactions worth up to N12 billion, ALAT has shown a good example of why banks should collaborate with fintech firm. Integrating all the services offered by banks into one app makes it accessible to customers no matter the location.
Banks have the insights, information, innovation, strategy and understand customers behaviour, problems, and everyday life. This is what fintech company needs to promote financial inclusion by leveraging on the wealth of information available and using it effectively.
ALAT provided a solution from a problem, turning customers problems at Wema bank to a solution on the ALAT app. The app is all about the customers. ALAT app adapted to the new trend of banking (fintech which is the future of banking will continue its significant growth in Nigeria).
Paystack – online payments made easy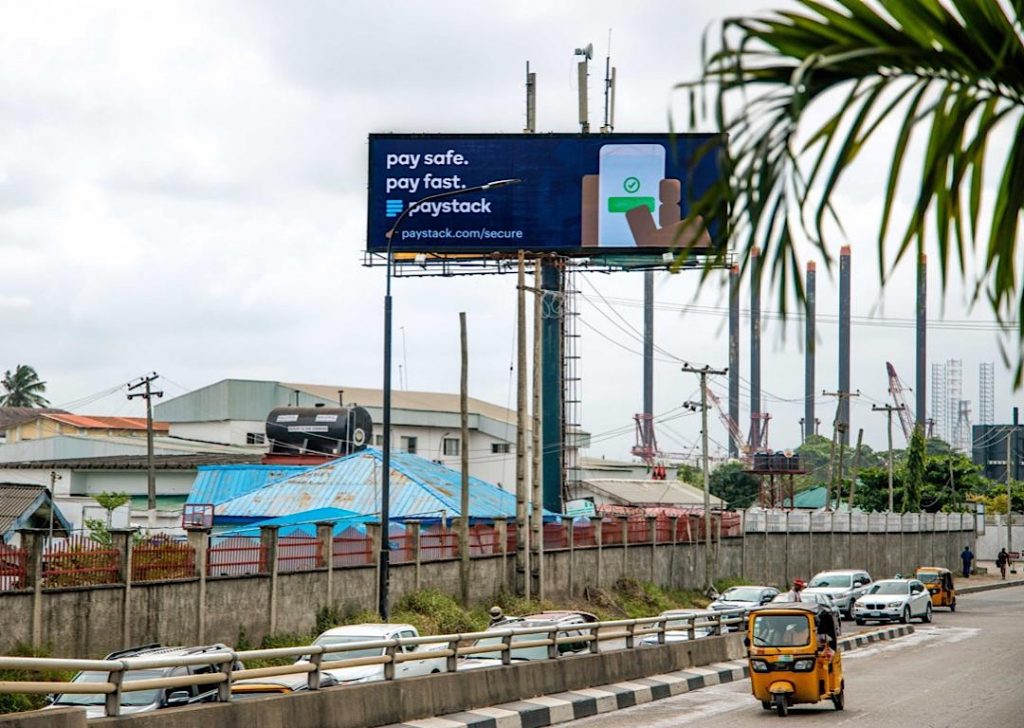 PayStack payment solution as of today is the leading and ever growing fintech company in Nigeria. It helps businesses in Africa accept online transactions from anywhere in the world. The number of small business owners and entrepreneurs are booming in Nigeria. Transactions can be done easily in both rural and urban areas across Nigeria through Paystack APIs. Seller accepts payment within days using their ID and bank account details. The APIs also allow business owners to receive payments through mobile money wallets, QR codes and bank transfer.
Just few days ago, Stripe acquired Nigeria's Paystack for over $200 million to expand its footprint in Africa. This is a huge win for financial technology industry in Africa as it announces to investors to choose fintech as a preferred form of investment. With a promising future, new ideas and innovations, fintech is the right place to invest in.
Read more: Stripe acquires Nigeria's Paystack for $200M+ to accelerate online commerce in Africa
PiggyVest – Digitalised wooden box Savings and investment platform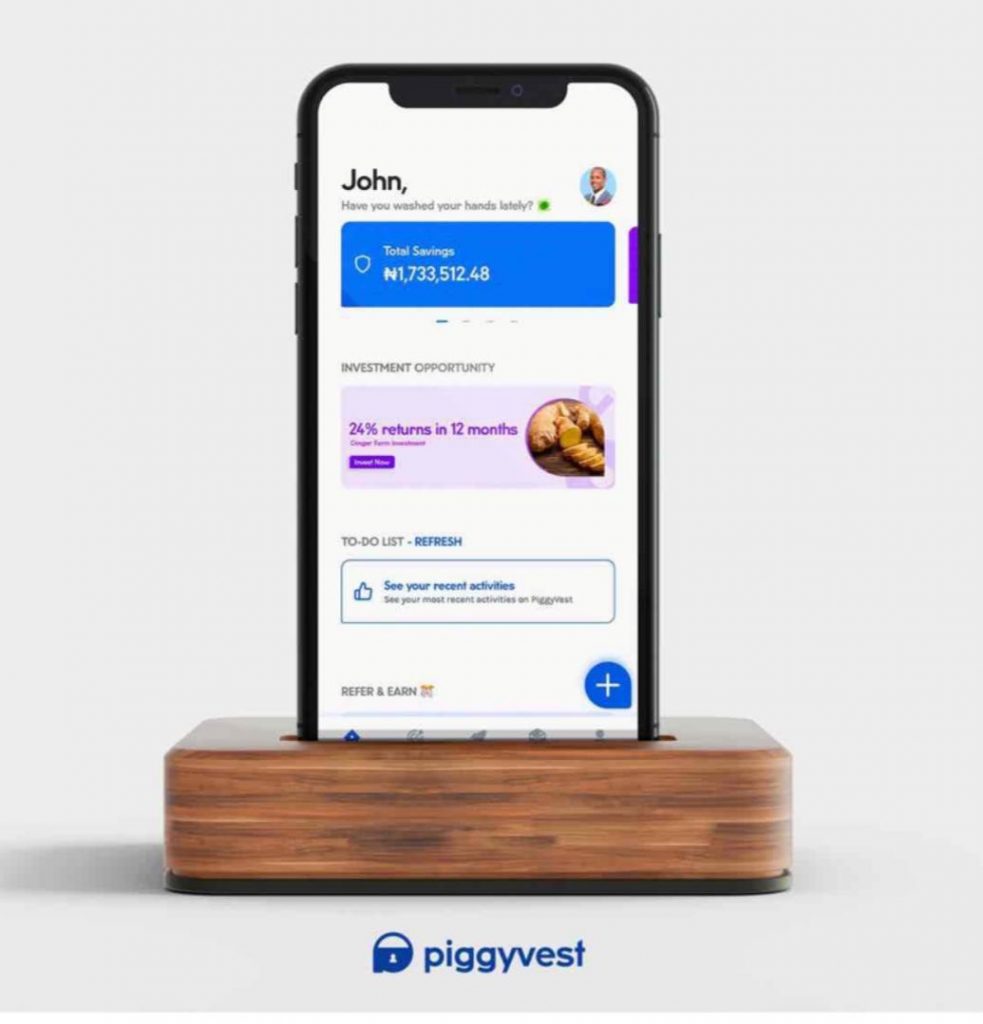 Piggyvest formerly know as piggy bank is an app that helps users save responsibly with interest and put their savings into use by investing. It allows users access to 10-13% interest rates on their savings and up to 25% on investment in financial securities.
According to the PiggyVest website, it now has over 100,000 plus users. The wooden box popularly know as 'kolo' was one the traditional way of savings in most parts of Nigeria.
Another which is called 'Ajo' requires saving money with someone over a particular period of time. Both channel either deducts out of your savings or leaves it without interest. Piggy bank using technology is promoting financial inclusion across Nigeria to save, earn and manage their finances better.
Major challenges identified
In 2019, Sam Okojere, the Chairman of NEFF stated that The Nigerian Electronic Fraud Forum (NEFF), reported that 63,895 bank customers lost a total of N3.6 million to cyber fraud between 2017 and 2018. Of these figures, the mobile channel recorded the highest volume and value, with an estimate of 11,492 in volume and N598.8m in actual loss value.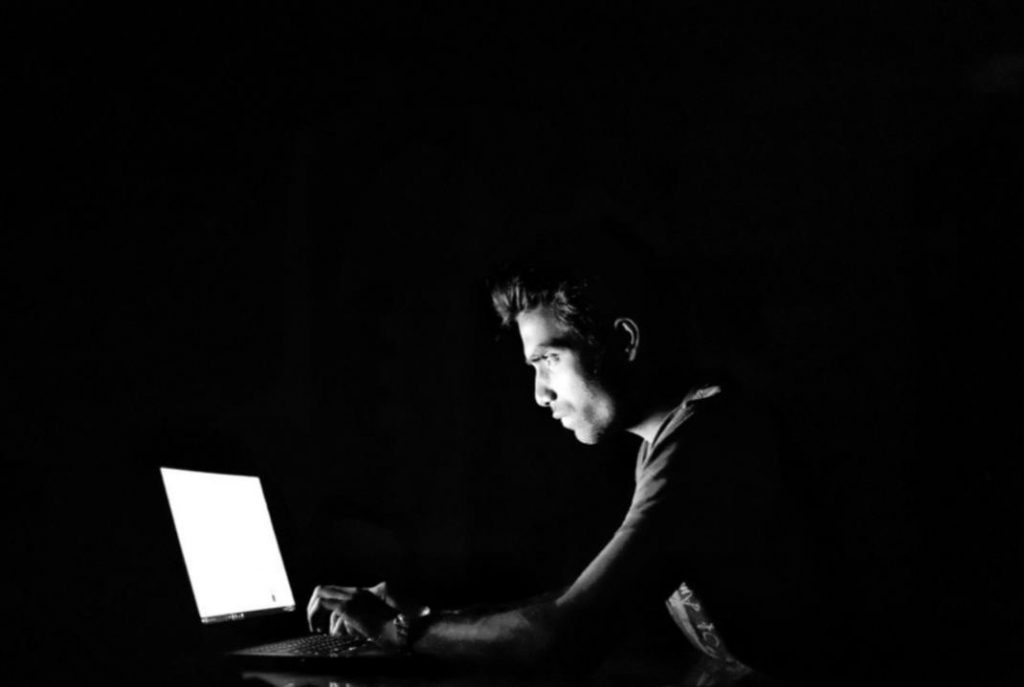 Fintech companies open up its platform to third party partners while using different channels to offer services to customers. social media, POS, mobile app, web, and others generate data and information of users which can be breached. Financial fraud remains on the rise and apart from solving it by reducing human risk factors other solutions such as artificial intelligence, machine learning and behaviour analytics, would help solve part of risk of fraud and data theft.
A Nigerian data science company called Voyance recently launched Sigma, a new product that could solve problems of fraud for fintech companies in Nigeria and beyond. The API flags off and automatically blocks identified fraudulent users while performing transactions with another fintech company. Cyber criminals always find different way to beat the security put in place which is why fintech companies should invest more in cyber security.
There is also need for regulation around fintech to prevent money launderers and fraud terrorism.
The efficiency of fintech company in Nigeria is affected by lack of access to data. Fintech rely on data to identify their customers, provide products and services to meet their needs and monitor the insights.
In addition, fintech companies in Nigeria have a weak digital infrastructure. There is need to provide regulatory structure for the fintech sector in Nigeria.
Related article: Federal Government to introduce FinTech in Nigeria's capital market