On Tuesday, November 10, 2020, YinksMedia had a WhatsApp interview chat with tech entrepreneur and a student of Univeristy of Nigeria, Nsukka,UNN, Jude Godsdelight, founder of JUAN Tech.
Earlier this month I came across a tweet from Jude Godsdelight that caught my attention. He designs and manufacture used inverters, automation systems, and electronics locally here in Jos, Nigeria. All he wanted was a larger platform to show the world what he could do and learn more. I decided to learn more about the story behind 'Juan tech' and about his plans for the future.
Tell us a bit about yourself
My name is Jude GODSDELIGHT. I'm a student of electronics Engineering in my pre-engineering year at UNN. I developed passion for electronics from watching Iron Man- the movie.
My dad is also a technician, so I entered the field of engineering with ease. I started practicing the art three years ago and learnt fast thanks to my dad's guidance.
I came across one of your tweet were you stated that you work with your dad. Tell us how your dad has really impacted practical knowledge to you.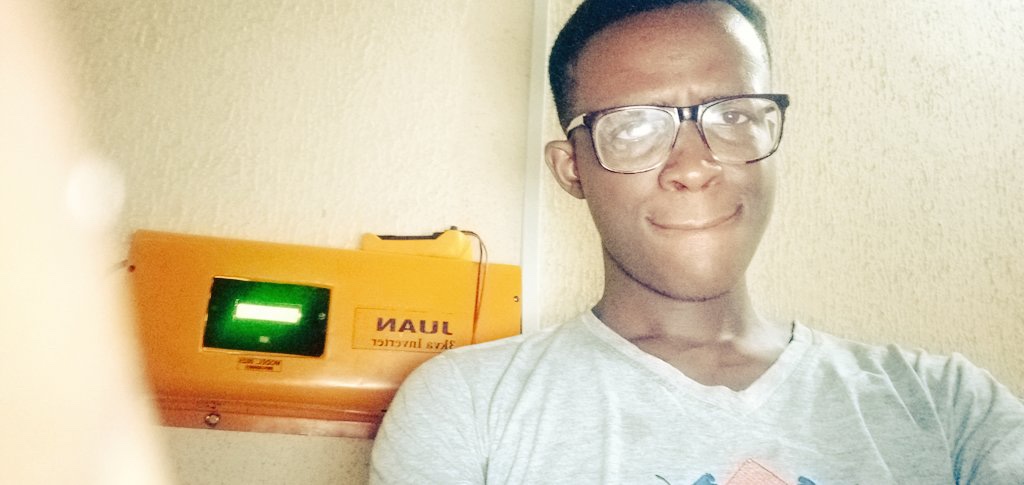 My dad is a technician,and I can say that 80% of what I know is knowledge passed down from him, he gave me resources, links, diagrams, equipment…you name it. He did what would take school seven years to do in less than three years. He taught me and is still teaching me. The greatest project i will design,my dad made it possible.
Why did you choose PCB (print on circuit board) design and production as your speciality?
Print on circuits bore (PCB) is like a center for Electronics, it enables manipulation of both hardware and software parts of electronics. So PCB can be looked as the main box. I also choose PCB because Nigeria imports most of it's electronics and assemble, instead of producing. The best option or solution or innovation to helping Nigeria develop and produce it's own electronics is to start producing PCB motherboard and then we can scale from there.
So you produce PCB and other electronics yourself. How do you source for materials?
Yes I do everything myself with support from my dad. About 80% of the materials can be fabricated locally then the remaining 20% of the materials are imported from China and similar countries.
I saw a tweet about 'Juan inverters.' What made you choose that name?
It's a special name my dad came up with, so I decided that if a company should one day exist it would be 'JUAN TECH.' The name is an acronym of my parents names combined 'ANULIKA +JUDE'.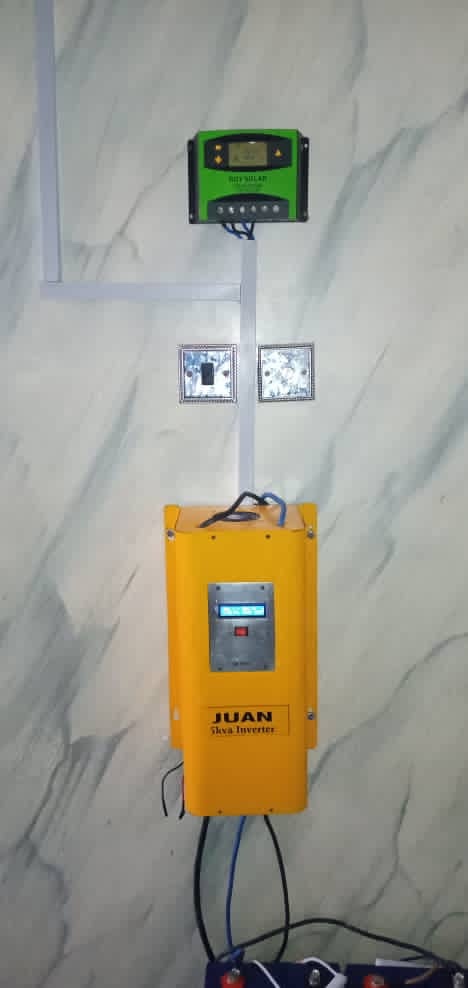 What is your estimated price for your locally made in Nigeria inverters?
As the inverters ranges, their prices also range and compared to foreign one's, they are relatively cheap. We sell our 1kva, 3kva and 5kva for 50,000, 90,000 and 150,000 naira respectively.
How has the Nigeria market responded to your services?
Based on our capacity and marketing, I would say the response is average. But I believe with a scale up and industrialization, the response would be optimal. And we are in a country where tech is seen as secondary (if not tertiary). So I would say the response is average which is not too good and not too bad for us.
If you ever get the opportunity to meet President Buhari, what necessary support would you require to make your innovation a pride of Africa especially since it is made in Nigeria.
I won't ask him for recommendation on a national basis but ask him to openly appeal to Nigeria to patronize my company, so doing, he would also be saying technology in Nigeria by Nigeria is valid and should be developed.
Once Nigeria takes technology as a prior through the president acknowledging my company then sales and marketing would be optimized, also enabling investors to invest.
You also stated in one of your tweets about the need for a larger platform. What are you bringing to the market if given the large platform?
I am bringing a quality and standard brand to the market. A brand that Nigeria can boast of owning and capable of rivaling foreign counterparts. Nigeria needs a trusted technology brand like Juan tech capable of revolutionising our economy.
To get a larger platform, you need sponsorship, partnerships and investment deals. What kind of partnerships are you expecting?
I am expecting for starters, partners interested in developing the brand and pushing into the market than solely interested in making profit.
I want partners with the understanding that quality of the brand is key above quantity.
Also read: Google Home Mini review : Affordable home assistant device
What are your plans beyond the Nigeria market? I am sure you want your brand to go global
I want to dominate local market then gradually move abroad. Also plan on partnering with Chinese firms to start with.
The issue of power challenge has affected Nigeria for years now, do you have alternative solutions to the lack of power supply.
Yes, there is an alternative and that is our inverters coupled with a few peripherals. We can use our inverters as a supplement to the poor power supply in the country.
You said earlier that your passion for electronics started from watching the movie iron man. Iron man -Tony stark is actually an engineer who became a super hero. Most of his works are related to renewable energy sources. Do you think what we see in his movie are realistic and achievable years to come?
Most of the movies acted on sci-fi are ongoing experiments. Iron man's core reactor is something that has been in existence for some years now. And I believe that what he did in the movie can be achieved in the future here in Nigeria.
As an engineering student and tech entrepreneur, what would you say have been the challenges you face during design and production.
The first one is lack of resources, countless of times, I had to fabricate equipment or use crude means. Secondly, lack of research institute or center. I spend so much data for the past two years doing online research. If there was WiFi or an institute I can practice and use their resources,my output would be optimal.
Lastly, lack of support and I have received little or no support from friends and the governor both morally and financially.
How do you plan to adapt to the rapid technological change when it comes to design and production. You also know that Nigeria is one of the fastest growing technology markets in the world
I follow the change and bringing more innovative products to the market.
What is the latest innovation or any new developments we should be expecting from you?
I am working on the MPPT CHARGER – a device capable of maximizing solar energy and optimizing solar system output.
What was your key driving force to becoming a tech entrepreneur
Engineering knows no bounds, the best of engineers are the most creative and imaginative.
Don't limit yourself, research, practice and grow because there is no bounds to what you can do. This was my driving force.
Who has been your greatest inspiration?
My Dad
What are your expectations for the year ahead?
I am expecting to start up a company and register it then get patented before pushing my products full time into the market.
Finally, how can people contact you for more information about JUAN TECH
My email address is godsdelightjude2001@gmail.com and I am also on Facebook as (Godsdelight Jude) and Twitter as (@GDEEtheNerd). My contact number is +2349065787011
Related article: OPPO A93 Review: Sleek design with dual punch hole display and 6 AI camera