It has been a fantastic month for mobile phone manufacturers OPPO Nigeria. Since launching its trendy, classy, and affordable A96. The OPPO A96 contains some fascinating features which address the challenges faced by many smartphone users. The phone, launched on the 23rd of March, 2022 has become one of many favourites.
The company was inundated with numerous pre-orders for the device and now that the device is available in major shops across the country, customers have not stopped trooping to shops to get the device. The phone has also been one of the trendy topics discussed on social media along with the brand ambassador, Rema, and the trendy A Series "Perfect" TV Commercial that is loved and praised by many who have watched it on both TV and social media.
For Emmanuel Akintayo, a young and burgeoning advertising specialist, his love for OPPO A96 is its powerful camera. He says he doesn't joke with phones with great camera features. In fact, he was attracted to OPPO products because of the unique camera feature on their phones. With the nature of his job, he needs a phone with a great camera to take demo pictures and make short skits for his presentations. Akintayo sees OPPO A96 as a reliable partner.
Another amazing feature of the new OPPO A96 is the fact that you cannot overcharge it at night, especially when you fall asleep. OPPO A96 has optimized night charging, which allows the phone's artificial intelligence to learn the user's sleeping patterns and schedule a segmented battery charging plan during the nighttime. Ngozi Okoro, a civil servant believes this feature will save the battery life of the phone. She also says she had lost quite a number of phones as a result of overcharging them, especially at night when she is tired after working at the office all day.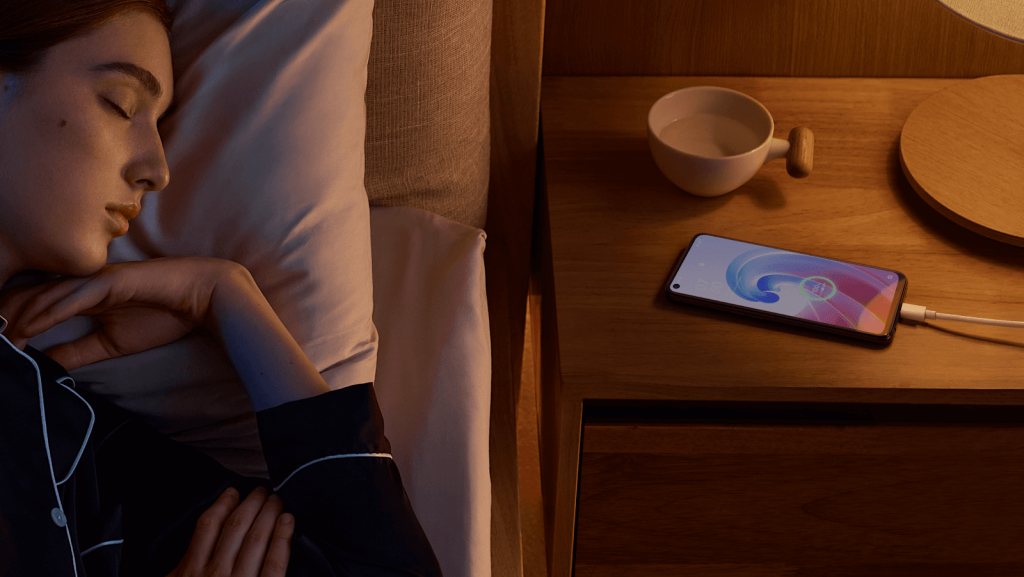 Okoro also believes that OPPO is very efficient and proactive in their research and development, noting that it is the reason the features of the A96 are mind blowing. She says the A96 does fast charging which means the battery of the A96 can be fully charged in less than an hour, which means tired executives like herself run the risk of overcharging their phones at night because often times they fall asleep before the phones are fully charged. This is why she thinks the idea of having the device learn the sleeping pattern of the user at night was well thought through piece of genius.
For Kingsley Uwajeh, who is a gaming buff, storage is what he craves the most in a mobile phone. He says he plays many kinds of games, which take up a huge amount of storage in phones. The OPPO flagship mobile device comes with 8GB of RAM and RAM expansion software that can increase RAM by up to 5GB meaning a user could have up to 100,000 images, 600 videos, and 3000 applications on A96. Uwajeh says he enjoys playing his games on A96 not just because of the storage but very importantly, the screen of A96 frees his eyes from the stress and fatigue caused by long screen times. So, in essence, Uwajeh can spend all the time he has in the world playing his beloved games without getting tired.
The water-resistance of A96 is what attracted me to the phone, says Efosa Omorodion. I lost my previous phone because my young kids cleaned the phone with water thinking they were doing me a favor. But I am happy that if A96 accidentally gets exposed to water or rain, all I have to do is wipe off the water and continue using it.
The reception of the OPPO A96 since its launch in March has been very wonderful. It has also gained the confidence of customers because, in the past, the company had introduced very reliable phone models in A92 and A93, which have made quite a significant number of customers rest assured that the new A96 would be nothing less and as they have witnessed, it is even much more.
More Details About the OPPO A96
This mobile device is deisgned for all including Millennials, GEN Z, Baby Bloomers in fact some slay GEN X and Y. Let's take a look at some perks and key selling points of the OPPO A96 mobile device.
Design
Phone designs are considered as one of any android device's pecks, and the OPPO flagship product, OPPO A96 is regarded as the perfect choice for the A class. The mobile android device also comes with a fingerprint active function.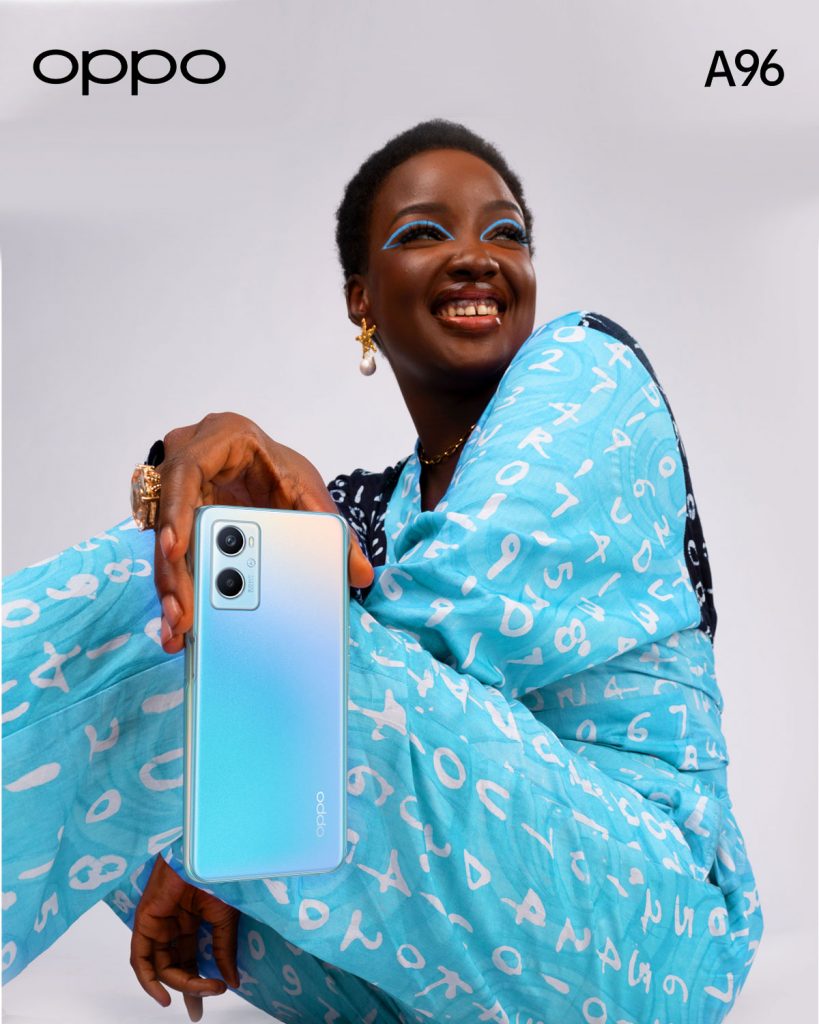 OPPO A96 Processor
The OPPO A96 is powered by the Qualcomm SM6375 Snapdragon 695 5G (6nm) processor. With these specs, the mobile device provides high bandwidth and low latency connectivity for seamless productivity.
ROM and RAM
The OPPO flagship mobile device comes with 8GB of RAM and RAM expansion software that can increase RAM by up to 5GB; up to 100,000 images, 600 videos, and 3000 applications.
Camera
The newly launched device comes with a 16MP front camera for the best selfies, a 50MP rear camera, and a 2MP bokeh camera. It gives a perfect shot of 1080 X 2400 pixels.
Battery Life
With the OPPO A96, a 5000mAh battery will last you the entire day, regardless of how you use it. A fully charged battery lasts about 33 hours, 17 hours for YouTube, 40 hours for music playing, and 15 hours for regular conversation.
OPPO A96 Supports Fast Charging
The amazing mobile device with an ultra-fast 33W charging speed charges to 100% within 60 minutes. OPPO A96 fast charging features permit only 10 minutes to get up to 23% battery life, 30 minutes for up to 55% and an hour for 100%. Just plug it in for 5 minutes and you can send WhatsApp messages for 3 hours, stream YouTube for an hour and enjoy 1 hour of WhatsApp calls.
Screen
The android phone screen is as comfortable as ever. Its comfortable, smooth (90Hz), vibrant (96% NTSC) screen frees your eyes from the stress and fatigue caused by long screen times. To cap it up, the flagship phone can be said to have a gorilla screen and somes with a perfect night mode regulator.
90Hz Refresh Rate and Adaptive Refresh Rate Technology
The OPPO A96 boasts a 5-speed adaptive refresh rate that adapts to different usage circumstances automatically. When watching videos on YouTube and other apps, it minimises screen power usage and improves visual impacts. It's better, more energy-efficient, and ensures longer battery life.
96% NTSC Wide Colour Gamut and sRGB
Its NTSC colour gamut of 96 percent successfully displays true brilliant colours. The OPPO A96 also has a sRGB display with less brilliant colours, which is ideal for people who can't stand looking at bright visuals for lengthy periods of time.
All-day AI Eye Comfort
During the day, when you're outside in the bright sun, the screen brightness rises to 600 nits, up from the standard 480 nits. It allows you to see the screen without having to cover it with your hands. The moonlight display can autonomously reduce screen brightness at night, resulting in a softer and smoother output in low-light conditions. If your eyes are fatigued and sensitive to light at the end of the day, you can use Eye Comfort Mode to limit blue light from your screen and prevent eye strain.
Dual Speakers
The OPPO A96 comes with dual speakers at the top and bottom, making the sound better, louder, and crystal clear.
Also Read:
IPX4 Water Resistance and IP5X Dust Resistance
How much water can an OPPO A96 handle? Don't worry if your cell phone accidentally gets exposed to water or rain. All you have to do is wipe off the water drops and continue using it.
The OPPO A96 IP5X Dust Resistance properties effectively prevents the ingress of dust which guarantees long-term use.
Anti-peeping Notifications
The AI identification algorithm in the OPPO A96 front camera recognizes individuals within a 20-80 cm radius of the phone. This feature identifies if the phone's owner is the only one staring at the screen. It displays a notification in this scenario. Otherwise, the content is hidden to preserve the user's privacy.
Air Gestures
Within a 20-40 cm radius of the phone, the OPPO A96 front camera employs an AI recognition system to distinguish motions and 30-degree flips. In certain apps, slide gestures identify specific gestures and allow users to drag the screen up or down. A swipe-up motion is used to answer calls, and a static hand gesture is used to mute incoming calls.
Availability and Pricing
OPPO A96 comes in three colours; Pearl Pink, Starry Black, and Sunset Blue. However, in Nigeria, there are currently two main colours available: blue and black.
The OPPO A96 4GB model is priced at about 159,900 naira and available in all OPPO authorised retail stores in Nigeria with 2 years warranty.