In order to facilitate growth in the tech industry, Cardtonic is giving away 15 Macbooks to 15 upcoming tech gurus. The tech industry is rapidly growing in Nigeria. However, not many tech enthusiasts have the right tools for success in this field. In order to foster this growth, Cardtonic has decided to host a competition for tech enthusiasts.
Who Can Apply:
This application is open to two categories of techies:
Coders: Techies who have proven interested in mobile, frontend, and backend development.
Non Coders: Techies who have no interest in coding, but have demonstrated interest in non-technical areas.
With tech companies placing more focus on individuals that can code, Cardtonic is placing a spotlight on individuals who have no interest in the technical aspect of tech.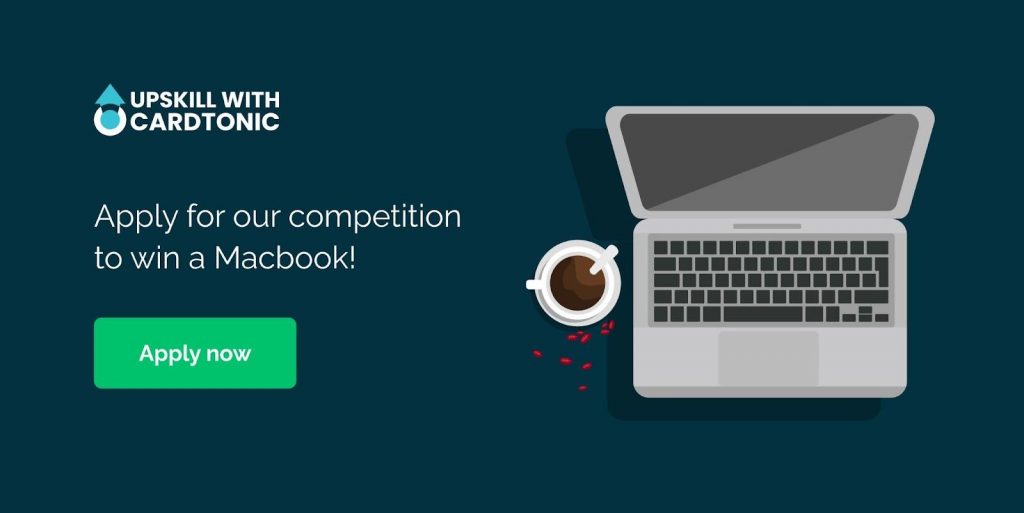 Other Criteria:
All Applicants must be Nigerian and less than 30 years old.
They must be passionate about contributing to the growth of tech in Nigeria.
They must have a proven record of interest in tech e.g., Github activities, projects, personal portfolio, past courses taken, etc.
Applications are open from the 20th of June till the 15th of August, 2022. Shortlisted candidates will be contacted by the 15th of September, 2022, and invited for an interview. Winners will get their brand new Macbooks on the 30th of October, 2022.
For more information, visit here or send an email to [email protected]
Read More:
About Cardtonic
Cardtonic is a platform that bridges the gap between individuals and businesses that need discounted gift cards as a payment alternative. Cardtonic also helps businesses launch complete gifting programs for their customers with online and physical gift cards.