Healthcare Insurance is a major challenge in Nigeria. The Nigeria Health Insurance Scheme (NHIS) after thirteen years has less than five million Nigerians as registered users. It estimated that about seven million Nigerians are under the various HMO arrangements in the country. Health insurance scheme is to improve the health of all Nigerians at an affordable cost.
AutoGenius is Nigeria's 1 st Digital Insurance Platform offering full coverage to customers while guaranteeing unique and pleasant experiences. To strengthen the weak health care system in Nigeria, Wellness Genius launches different plans to provide a healthcare product that is affordable and of high quality to all Nigerians.
AutoGenius launches WhatsApp Insure
Over 160 million people still pay out-of-pocket for their medical expenses and numerous complains that most diseases are not covered in the current schemes and they are given substandard drugs.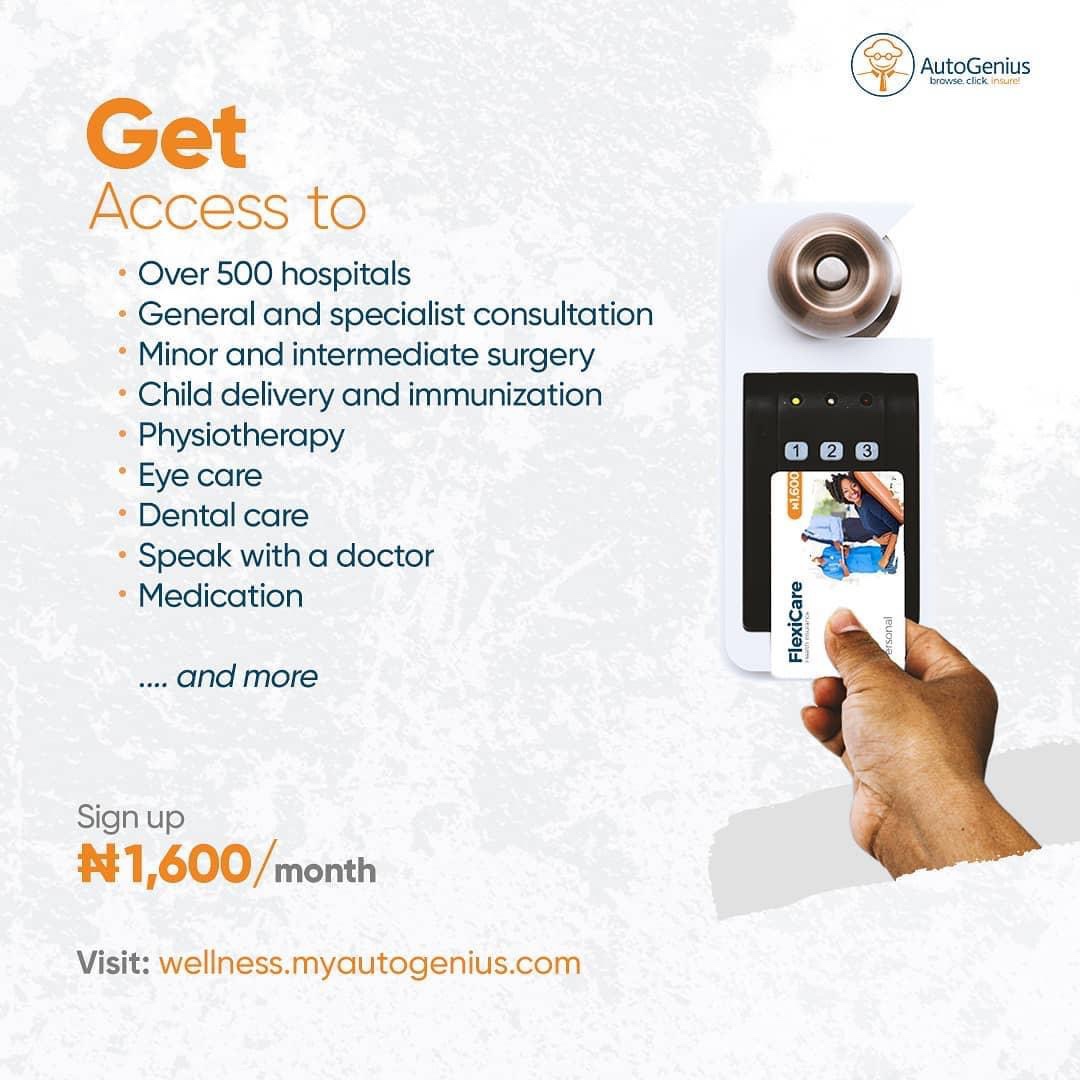 FlexiCare with Wellness Genius gives you premium health insurance with just 1,600 naira monthly. With robust benefits such treatment of everyday illness (malaria etc.), minor & intermediate surgeries, eye & dental care, accidents and emergency, specialist consultation, child delivery, family planning, immunization, physiotherapy and so many more. It also gives you access to over 500 hospitals nationwide, with doctors available to you 24/7 online. Wellness Genius also covers periodical medical checks if you are in good condition.
The danger of being pregnant and uninsured in Nigeria gave birth to Wellness Genius. Wellness plans gives you access to enjoy good health at every stage and also make your fitfam goals a reality. You can book appointments with doctors, do your check-ups, have access to a great gym near you and enjoy all-round amazing health on any of the robust wellness packages
Related: COVID-19 – Nigeria develops, launches 'RNA SWIFT' test kit