Amoto health is a telehealth platform that provides access to safe, inclusive and user friendly sexual healthcare services and professionals virtually. Their mission is to inspire a confident, and healthier world.
According to the startup's 23-year-old founder and CEO, Hauwa Suleiman, "Amoto Health exists because everyone deserves stellar sexual health, regardless of where they are from, their religion, age, sexuality, or anything else. They deserve to healthy, and they deserve to not be shamed"
Amoto Health offers holistic sexual healthcare including services such as; general, gynaecology, urology, mental health and relationship consults. As well as Amoto Programs, which are professional guided classes covering a range of topics from painful sex to erectile dysfunction.
Founded in August 2021, Amoto Health is now servicing users as part of its Public Beta launch. The healthtech startup is currently working on partnerships with Klas– an edtech startup powering live learning– to enable its caregivers to carry out hitch free classes, and with Famasi –a virtual pharmacy– to allow its users purchase drugs and other items safely and swiftly.
"I got the idea for Amoto Health after struggling for years to understand my body and sex"
"My mother got diagnosed with cancer when I was 12, and died two years later," Hauwa recalled. "Because she had been sick for so long, and the fact that I didn't live with my father, I mostly had to navigate puberty and sex by myself. With expert help from movies and Google, of course. I remember having lots of questions but no one really to answer them because it's Zaria, and apparently, no one has sex in Zaria."
"A month after I graduated, I moved to Abuja. But it seemed my questions sort of grew and moved along with me. It took a lot of courage, and research to get to a place where I was semi-understanding of my body, and I was convinced that nothing should be that hard"
Prior to founding Amoto Health, Hauwa previously ideated Just Call Bucky, a platform to find home assistants. However, after pitching to Odun Eweniyi and Eloho Omame of FirstCheck Africa, she was encouraged to pivot.
Amoto Health receives $8,000 and undergoes 3 month Incubation
A month after its ideation, Amoto Health was accepted into the Next Innovation with Japan (NINJA) startup incubation program, where it received $8,000 and 3 months of intensive training by over 10 different industry professionals.
Amoto Health wants to create a world where pursuing sexual healthcare is encouraged. "Amoto Health is different because it doesn't tell you to hide, it doesn't shame and it doesn't discriminate. Sex and sexual healthcare are nothing to be ashamed of. We're creating a world where getting safe and kind sex healthcare is as seamless as getting soft bread early on an early Saturday morning."
Telemedicine worldwide has grown 344% since 2013, and as of 2020 was a thriving $143 billion dollar industry.
Amoto Health looks forward to caring for its users, improving their quality of life, and ensuring that they have safer and better sex.
To learn more about what Amoto Health offers or book a session, visit the official website here to get started.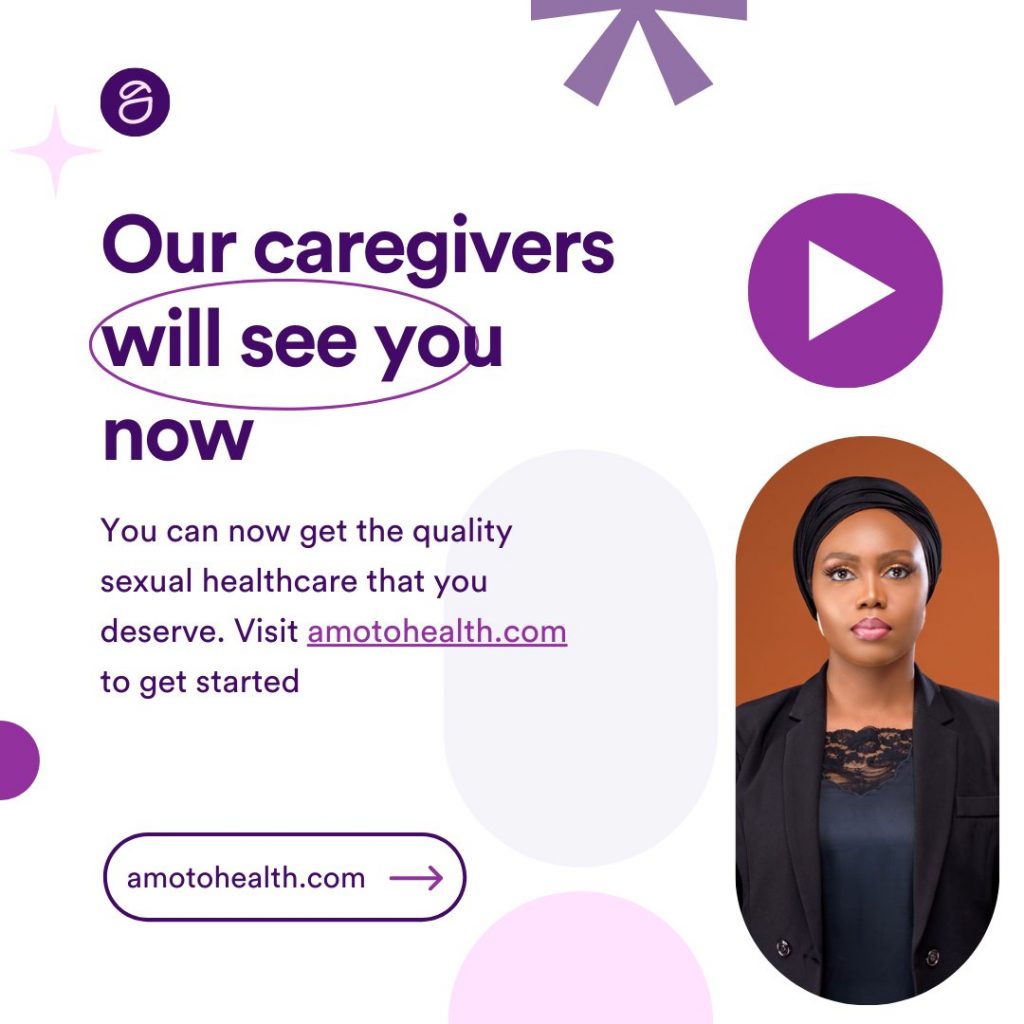 Press Release: OnePort 365 secures $5 million Seed Funding to Digitize Freight Management in Africa