KuCoin, a global cryptocurrency exchange for numerous digital assets and cryptocurrencies adds new listings regularly to keep their users updated in the crypto market. KuCoin New listings offers access to a large selection of tokens.
KuCoin launched in 2017 and claims to be the "people's exchange" offers over 600 cryptocurrencies for users to buy, sell, and trade on their platform, with new coins being added every few days.
Here's a look at KuCoin New listings:
Moonwell (WELL)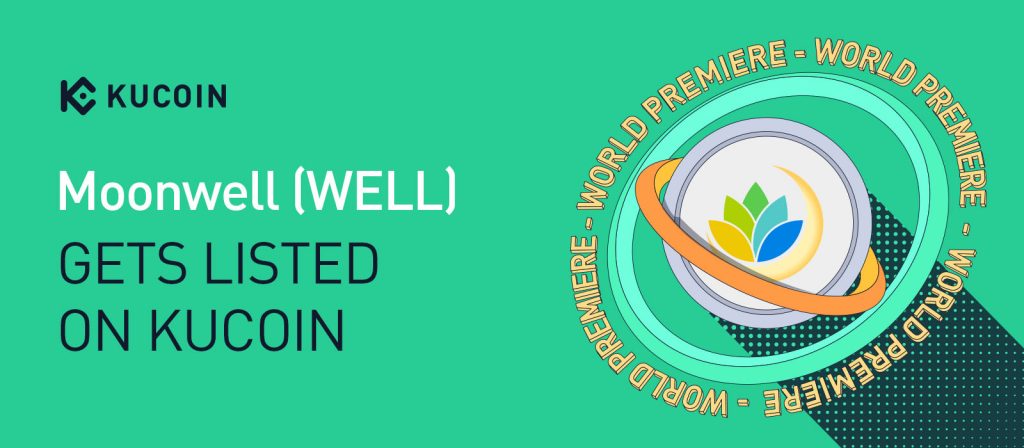 Moonwell Artemis is an open lending and borrowing DeFi protocol on Moonbeam & Moonriver. At launch, Moonwell will support DOT, GLMR, wBTC, ETH, USDC, and FRAX. Previously, Moonwell Apollo was launched on Moonriver and rapidly became the largest DeFi protocol in the broader Polkadot ecosystem, with over $300m TVL. The Moonwell community focuses on the security and safety of user funds, with multiple audits and a bug bounty program in partnership with ImmuneFi.
Moonwell has a total supply of 5,000,000,000 WELL and circulating supply of 50,000,000 WELL.
Issue Date: 23-06-2022 and Issue Price: $0.026
ICON (ICX)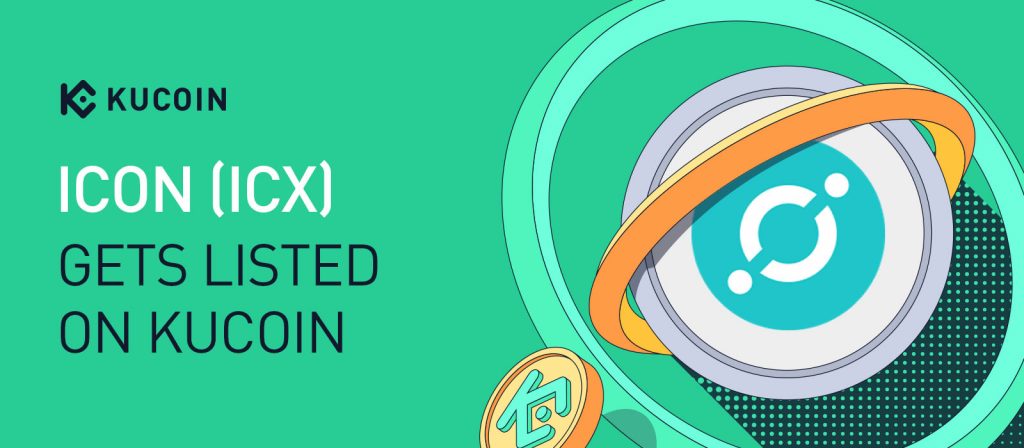 ICON network is a layer-one blockchain focused on building a multichain bridging solution that is scalable, chain-agnostic, and secure. Blockchain Transmission Protocol (BTP) is ICON's main product and interoperability solution that supports cross-chain token swaps as well as more generic messaging features like cross-chain smart contract calls.
With a market cap of 253,859,474 USD, total supply of 926,210,351 ICX and circulating supply of 919,483,096 ICX.
ICON (ICX) is available on KuCoin with supported trading pairs ICX/USDT and ICX/ETH.
Issue Date: 20-09-2017 and Issue Price: $0.1
Equalizer (EQZ)
Eqalizer is the first flash loans marketplace of decentralized finance, a dedicated platform that brings together liquidity providers and borrowers, providing a scalable and multi-chain infrastructure. It is the first dedicated flash loan marketplace that can handle the rising demand of DeFi lending and borrowing.
The Equalizer token denomination is EQZ and it used as an utility token to stimulate the development of the platform and to grant access to different services exposed by the platform.
What are Flash Loans? Flash Loans are a unique capability available only on the blockchain protocol and represent an uncollateralized loan option that has to be returned in the same block transaction.
Advantages of Acquiring Equalizer (EQZ)
Top gas efficiency
No Fees
Multi-Chain solution: Ethereum, Binance, Polygon/Matic and any new chain on request
Standard interfaces following the EIP-3156 FL Protocol to ensure easy integration
The Smart Contracts are verified by the industry standard independent auditor Certik.io
With a market cap of 1,074,975 USD, total supply of 100,000,000 EQZ, maximum supply of 100,000,000 EQZ and circulating supply of 37,450,000 EQZ.
This coin is listed on KuCoin for trade and service.
Inflation Hedging Coin (IHC)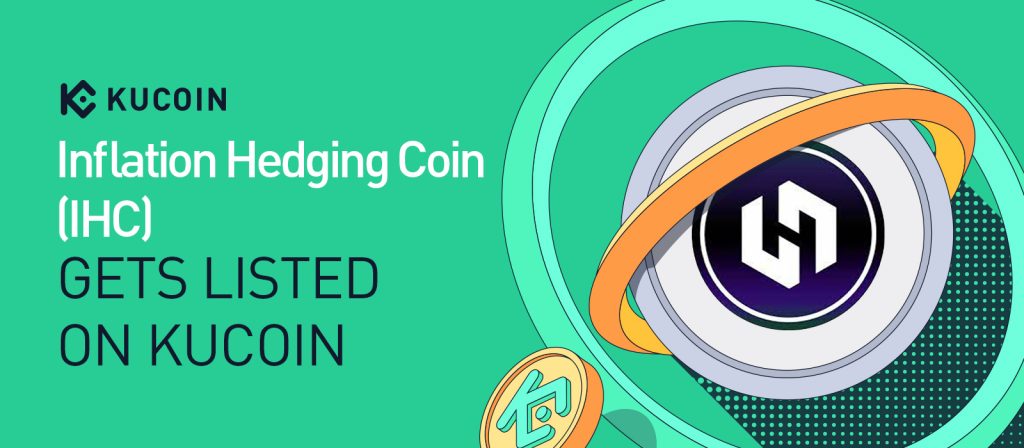 IHC was launched in August 2021. Inflation Hedging Coin (IHC) is not just another blockchain or another speculative cryptocurrency without any solutions or backing. IHC burns itself annually from its total market capitalization at the US inflation rate to keep its' store of value — and will continue to do so until its total market capitalization becomes equal to the number of IHC tokens in the token holders' wallets.
High transaction fees encourage token holders and discourage savers. All costs are redistributed to holders, which further incentivizes the use of the coin as a store of value. For savers looking to protect their assets against the flow of inflation, IHC is a clear and direct choice—with no guesswork needed.
It has a market cap of $14,426,520, total supply of 730,000,000,000 IHC, maximum supply of 380,457,313,289 IHC, and circulating supply of 101,806,053,874 IHC.
Inflation Hedging Coin is listed on KuCoin and it is the collaboration of People's exchange and People's coin.
Inflation is a silent killer that decreases the real monetary value of fiat currency. To buy Inflation Hedging Coin and protect you asset against inflation, register on KuCoin and get 20% discount.
Issue Date: 25-08-2021 and Issue Price: 0.3 Mongolian Tugrug (MNT)
Dotmoovs (MOOV)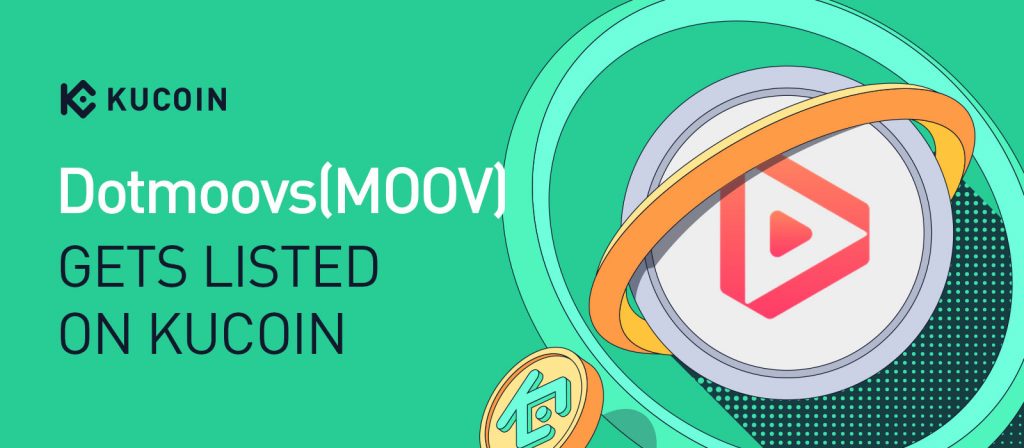 Dotmoovs is the ultimate move to earn app with social-fi and metaverse sports games. Using your smartphone camera, Detmoovs advanced AI algorithm for video processing and smart biomechanics allows players to earn $MOOV playing incredible sport metaverse competitions and interacting with the sports social ecosystem.
MOOV market cap is 5,472,083 USD, total supply of 1,000,000,000 MOOV and circulating supply of 496,000,000 MOOV and maximum supply of 1,000,000,000 MOOV.
$MOOV is live on KuCoin. Get your groove on, time to dance, time to MOOV!
Issue Date: 25-05-2021 and Issue Price: $0.004
Everscale (EVER)
EVER token (EVER) is the native asset for the Everscale blockchain.
Everscale is a decentralized global blockchain network launched on top of Ever OS on May 7, 2020. Formerly called Free TON, the platform was renamed to Everscale by the decision of its community on November 10, 2021. It is a new and unique blockchain design that proposes a scalable decentralized world computer paired with a distributed operating system — Ever OS.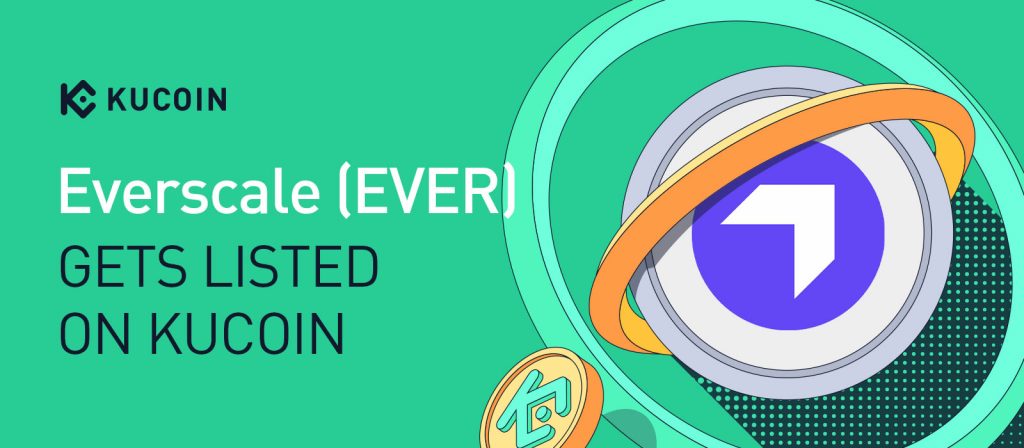 Everscale is a dynamically multithreaded, shaded blockchain capable of processing millions of transactions per second, with Turing-complete smart contracts and decentralized user interfaces.
It has a market cap of 288,507,650 USD, total supply of 2,049,945,261 EVER and circulating supply of 1,231,423,976 EVER.
Issue Date: 07-05-2020
How to Buy or Sell any Coin on KuCoin New Listings?
KuCoin users can access their accounts through web or mobile apps, available for Android and iOS. Signing Up on KuCoin is simple, and very fast. To enjoy higher daily withdrawal limits and access to more features ensure you complete the KYC verification process.
To purchase any added or listed coin, Register or Login into KuCoin – Choose "New Listings"- Choose "NEW" – Choose the Coin you want to buy. Click on the green button to Buy or red button to sell.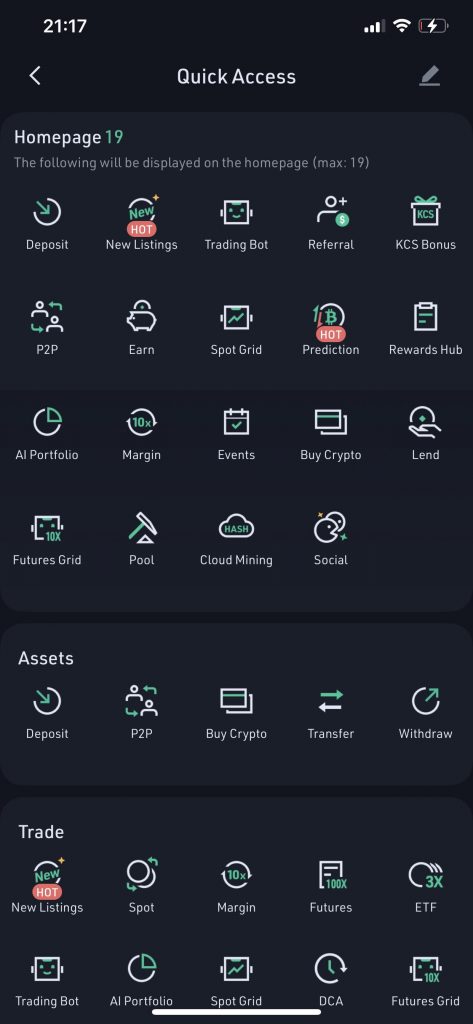 Everything you need to know about the coin can be seen on the KuCoin dashboad. There are tons of coins available to buy, sell, and trade on KuCoin for new and old users.
Note: The market cap, total supply, maximum supply, and circulating supply metrics of all the KuCoin new listings was gotten from KuCoin official website as at the time of writing.
You may also like: How KuCoin P2P Trading works in Nigeria via Mobile App
About KuCoin
KuCoin is a Seychelles-based exchange that was originally launched in Hong Kong in 2017, known as 'The People's Exchange' has over 11 million users globally. It has one of the widest ranges of cryptocurrency available to trade compared to other exchange platform. With over 600+ different cryptocurrencies available to trade on the market, KuCoin is the best exchange of 2021 by Forbes.
Disclaimer: The article is written for educational purposes only not intended as, and shall not be construed as, financial, investment, or trading advice. Some of the links in the article are links to third-party websites or other content for information purposes only. The affiliate links in the article will give us a commission with no additional cost at your end. For example if you click on an any of the affiliate links, and sign up and trade on the KuCoin exchange, Yinksmedia may receive compensation.
Yinksmedia does not recommend that any cryptocurrency should be bought, sold, or held by you. We advise readers to do their own research before trading any cryptocurrencies and invest wisely. Yinksmedia is not liable for investment gains or losses.