On June 5th, 2023 a non-governmental organisation, Inspired Youth Network (IYN) in partnership with Watowe Enterprise raised awareness to commemorate the 50th anniversary of world environment day 2023. This campaign was sponsored by ActionAid Nigeria, AAN.
World Environment Day, observed annually on June 5th, organised by the United Nations is a global platform to raise awareness and mobilize action towards pressing environmental issues.
Nigeria is estimated to generate about 2.5 million tonnes of plastic waste annually. Plastic accounts for 15% of the total waste generated in Lagos State. Unfortunately, over 88% of the plastic waste generated in Nigeria is not recycled. Instead, much of it ends up in the water drain and the ocean. World Environment Day 2023 theme is "Beat Plastic Pollution" and a call for global solutions to plastic pollution.
According to a statement issued by Inspired Youth Network Programs manager, Oluwatoyin Adejokun said the implementation of this campaign will lead to a clean environment and positive environmental impact. We also motivate the public to embrace sustainable waste management practices, reduce greenhouse gas emissions and limit the amount of plastic waste that enters the ocean.
On why IYN embarked on sensitization, she said, "We actually underestimate the negative effect of plastic in the country. Plastic waste blocks drainage and causes flooding. We decided to create awareness of plastic pollution and educate the community on the importance of recycling,"
"This kind of discussion helps in making people understand how to play their role in the issue of the environment seriously and create awareness and knowledge about the negative impact of plastic pollution and also the role of young people in environmental advocacy."
Also speaking at the event, Mr. Babatunde Sani, the founder of Watowe Enterprise, said that "The effect of pollution on the environment is very disastrous, it causes flooding and bad health. Every year, about 8 million metric tons of plastic waste end up in our oceans, causing harm to marine life and ecosystems. Plastic pollution has a negative influence on the functioning of ecosystems and endangers animal lives as well as the food supply of large groups of people. If the ecosystem of the ocean is bad, we won't be able to survive."
Speaking on behalf of other participants, a volunteer at Activista Nigeria, Chimdinma Onuegbu said, "Nigerians need to take action against plastic pollution by properly disposing of plastic waste and encouraging recycling. People need to understand that flooding is the direct impact of plastic pollution."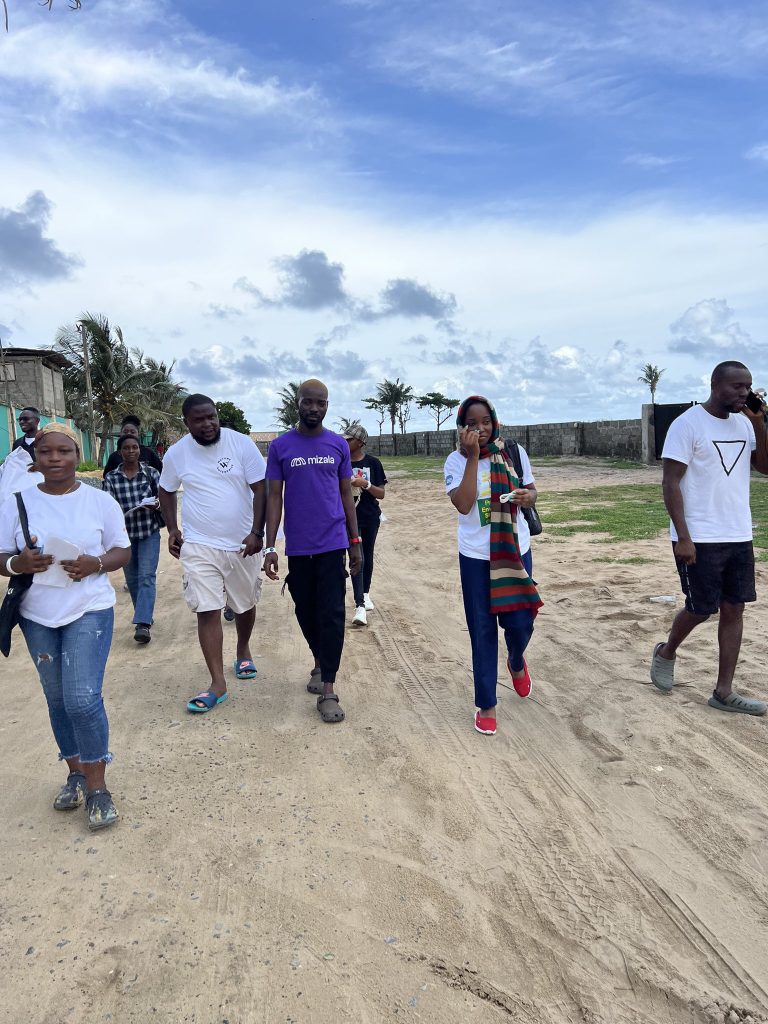 In final words, Oluwatoyin said "At IYN, we always work around climate change and climate justice issues with young people by engaging through in-person and online activities. We will continue to partner with stakeholders in raising public awareness to take individual and collective actions to reduce plastic pollution and create a cleaner and healthier environment."
About ActionAid Nigeria
ActionAid Nigeria is a national non-governmental, non-partisan, non-religious, civil society organisation, and an affiliate member of the ActionAid International
federation with a presence in 45 countries. It works in solidarity with people living
in poverty and exclusion to achieve social justice, gender equality, and poverty
eradication towards achieving a just, equitable, and sustainable world in which
every person enjoys the right to a life of dignity, freedom from poverty and all
forms of oppression.
Reporting by Ndaman Joshua Olayinka