A non-governmental organisation, Inspired Youth Network (IYN) in partnership with Actionaid Nigeria recently trained thirty (30) community youths in Lagos State on Budget Monitoring and Tracking. The 2 day training brought together young men, women and persons living with disabilities, civic actors , activists and members of civil society from Lagos to build their capacity to become more effective in budgets monitoring and tracking.
Budget is perhaps the most important instrument for the development of any modern state apart from the constitution. In Nigeria, blockages including lack of participation of citizens, and effective tracking of implementation, non access to budget and regular reports by Government are the issues hampering effectiveness. At this workshop emphasis has been made on carrying the young people along and empowering them with essential skills to ensure effective budget monitoring and make an impact in their communities. The majority of the participants were drawn from communities across different Local Governments in Lagos state for them to be equipped with the basic skills and knowledge to hold the government accountable at the grassroots.
Speaking at the training recently held in Lagos, Abiodun Ajayi , Monitoring and evaluation focal person of Inspired Youth Network, explained that there are lot of projects that are being carried out by Government and many of us are not tracking where those budget are coming from and how much was initially budgeted for such projects.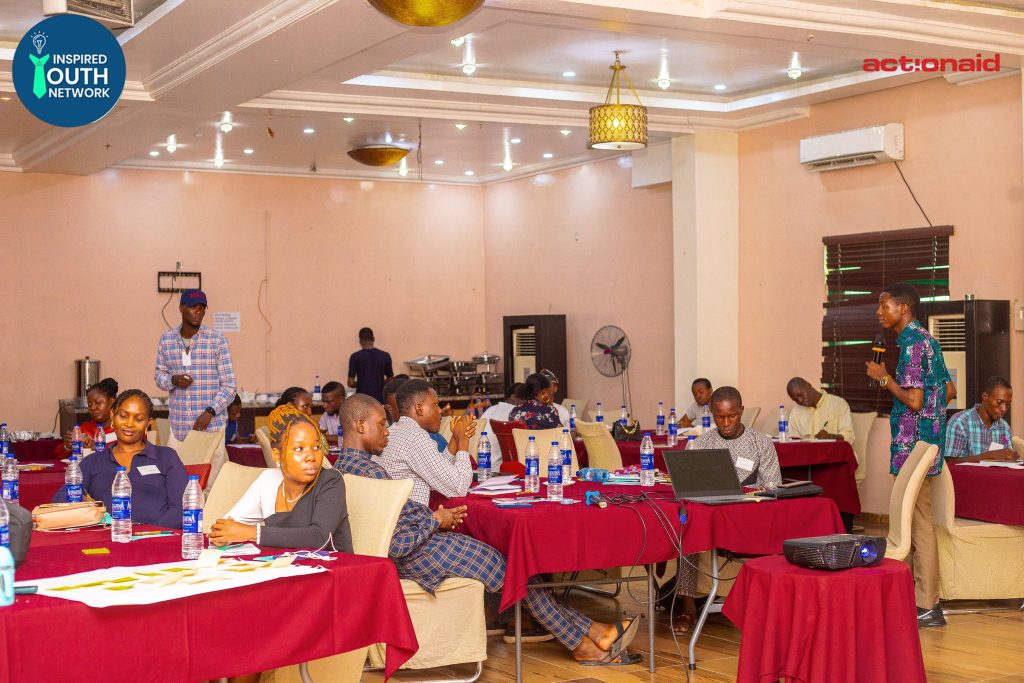 Also speaking, Daniel Ikwong , Lagos state lead, Follow the money and Connected Development (CODE), said that there is lack of openness and lack of engagement of Government at all levels in Budget accountability.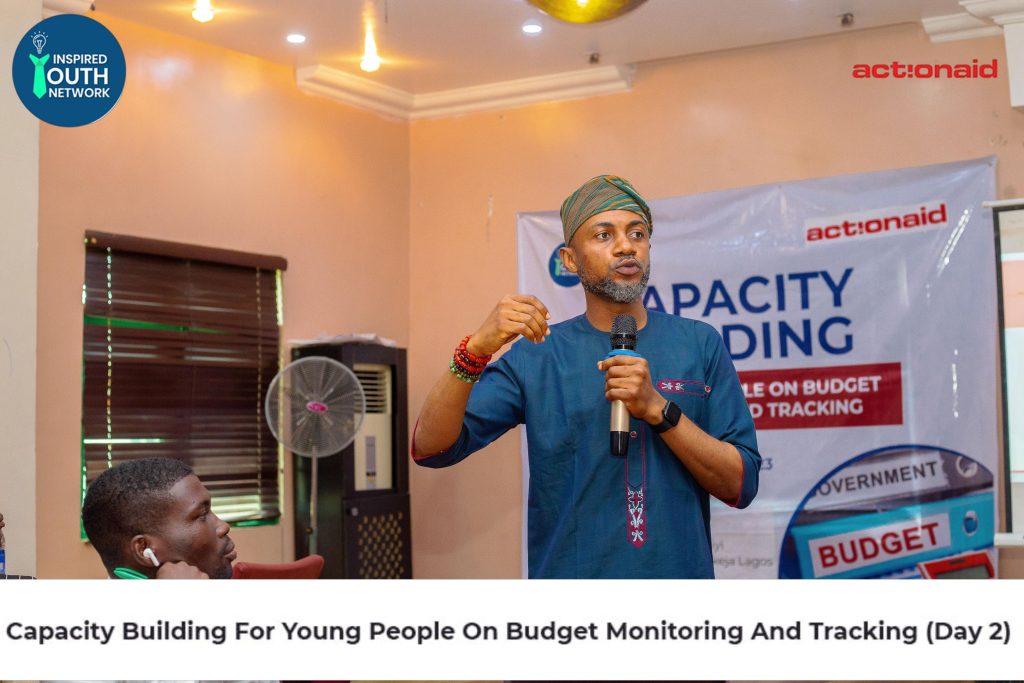 Held from May 2-3, participants ranging from age 18 – 35 attended the physical event at The Dover Hotel conference hall, 14 Aromire street, off Adeniyi Jones by Allen roundabout Ikeja, Lagos.
Day 1 of the intensive capacity-building training introduced participants to Budgets analysis and policy advocacy, Youth focus in Public sector, public finance and budget process, budget Advocacy and citizen's action for accountability, tools/platforms for budget analysis and expenditure tracking. During the breakout session participants identified selected youth focused sectors expenditure line items in Lagos state Government 2022 budget that directly affects them.
The second day covered topics on advocacy training for changemakers, social media for advocacy, the use of digital platforms such as the Eyemark App to track and review Government projects anywhere in Nigeria and developing a community action plan to track and monitor budget of various projects in their community.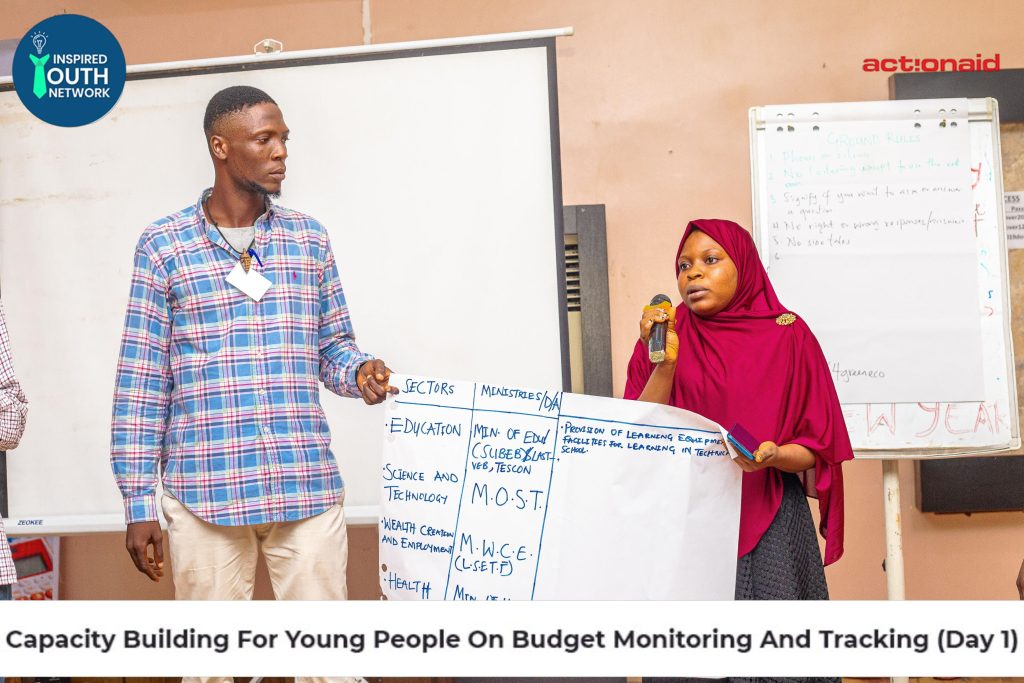 The program advisor on the Actionaid Strategic Partnership agreement project, Blessing Ifemenam stated that beyond the training, the participants will be putting what they have learnt into practice in their various communities with a set timeline to monitor their progress.
"If you look at what is happening in Nigeria today, we have to be deliberate in ensuring that young people get involved in whatever that is happening in the society be it in election, politics, finance engagement , Governance, accountability ," she said.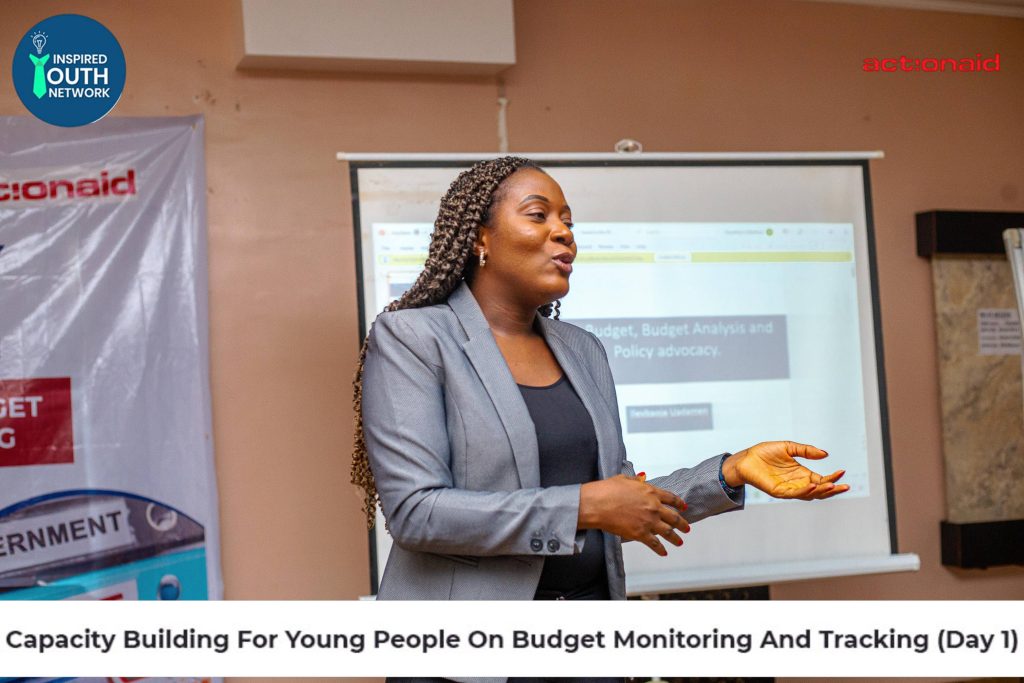 The statement added: "The whole essence of this training is to track the budget for transparency and improvement. Government needs to do more to ensure that there is a completion status for budget or projects that are already allocated.  At  the end of the training, they are coming up with a community action plan. We did not just do the training because we want to do the training.
Some of the participants shared their life-changing experiences at the training with journalists from Plus TV and Yinksmedia.
Commenting on the training, Ruhamah Ifere from Youth Evolve described the 2 day capacity building as an eye opening event. "When we are aware of what budget has been created and its importance then we will be able to track the budget using the necessary methods and tools to advocate for the right implementation".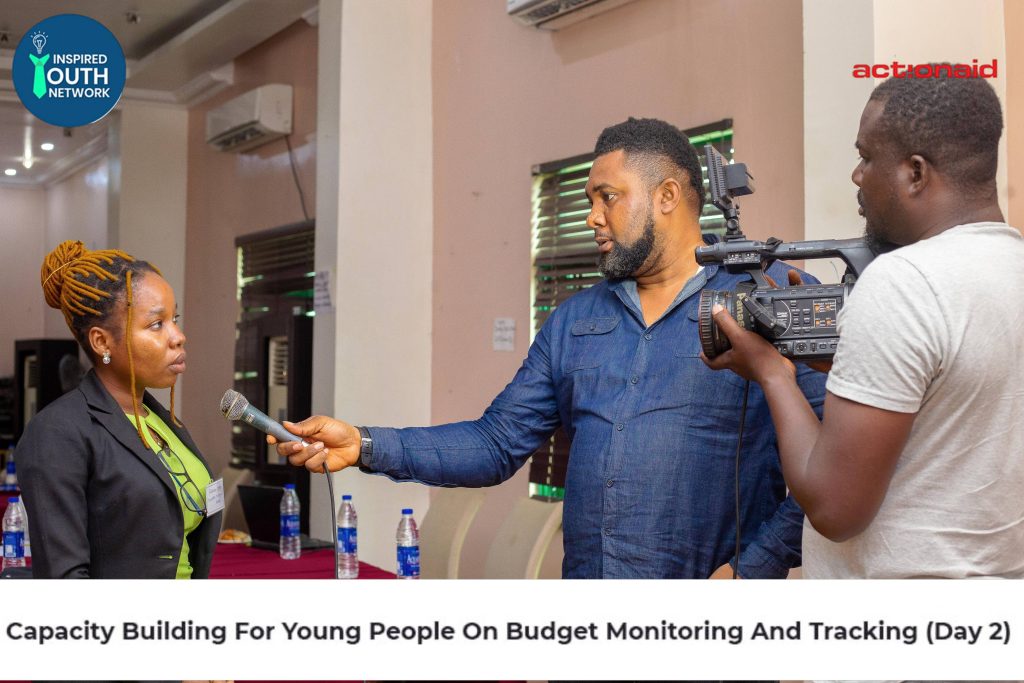 Another participant, Scholar Dike from Nigeria Institute of International Affairs (NIIA) said "The knowledge gained from the training will help her in engaging the community, stakeholders in the Government where collective action is number one and demand for accountability at all levels of Government".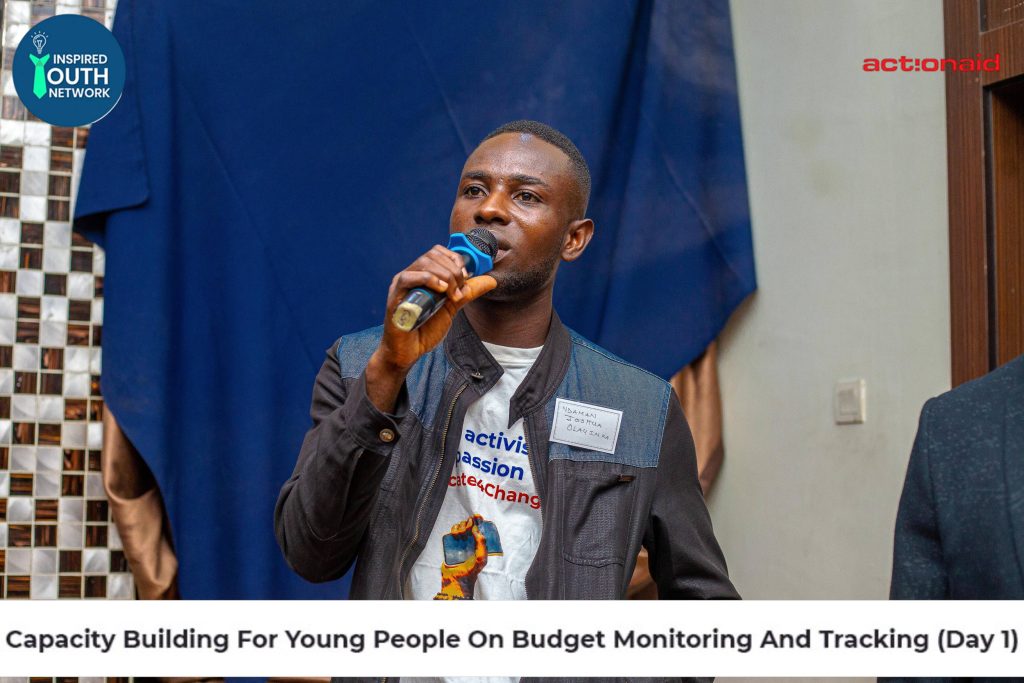 There is a need to promote citizens' engagement in the entire budget cycle from selection of projects to implementation to monitoring and evaluation while citizens groups should work more closely with legislature and the media to ensure effective tracking, monitoring and oversight.