Sony Middle East and Africa, in partnership with Abazee Productions and its business partner, Kontakt Pro Nigeria has introduced its newest addition to the brand's Cinema line in West Africa – the Venice 2. The latest Venice upgrade aims to deliver a full-frame digital cinema camera with internal X-OCN recording and a choice of 8k and 6k sensors, with one of two full-frame image sensors, each offering exceptional picture quality.
The first-of-its-kind within the region, the remarkably presented demo workshop took place at Nexthought Studios, Ikate, Lekki, Lagos. It was graced by top industry stakeholders; investors, cinematographers, and content creators, such as Clarence Peters, Music video director, Filmmaker and Cinematographer; Akin Alabi, Cinematographer, Content creator, and Writer; Ibidunni Oladayo, Film Director; and Unlimited LA, Multiple award-winning Music video director, cinematographer & colourist, amongst others, who were treated to an experiential workshop and exhibition of the Venice 2 and other cinema line products.
Speaking on his experience with the camera, Cinematographer, Digital Imaging Technician & Trainer, Alister Chapman, said, "A camera like Venice is something that filmmakers have dreamed about for a long time. Superlative image quality and a very manageable and straightforward workflow. Whether you are shooting for Netflix or shooting for IMAX, Venice is a delight to work with."
In particular, the world-renowned cinematographer highlighted that Venice 2 will be exceptionally useful in producing rich and textured images of the skin tones, which is often more complex to capture by other products. Committed to user-centric philosophy for filmmakers, the camera opens up huge possibilities from a workflow point of view that saves time and resources. Utilising the Venice 2 allows filmmakers to establish compact productions that will end up being quicker, easier and inevitably more creative.
Venice was designed specifically for high-end cinematography with a newly developed full-frame image sensor that meets the needs of the film industry and pushes the boundaries of large-format image captures with exceptional picture quality. Venice has been in the production of blockbuster movies like Avatar: The Way of Water, Black Panther: Wakanda Forever, and Top Gun: Maverick, amongst others.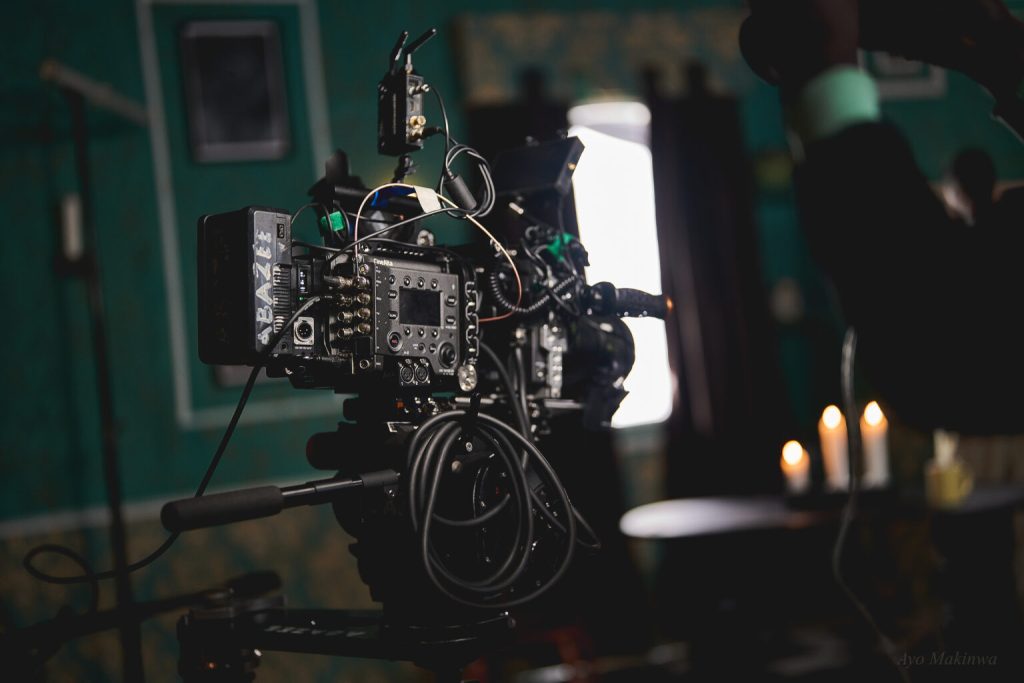 Leveraging the strengths of Venice, Sony developed Venice 2 with improved features such as a compact design, internal recording and the option for two different sensors: the newly developed full-frame 8.6K sensor or the original 6K Venice sensor.  The Camera also inherits popular features from the original Venice, including colour science, Dual Base ISO and 8-stops of built-in ND filters. Overall, the Venice 2 is certified as compliant with Netflix technology. After its official launch in November 2021, Venice 2 has been used by filmmakers on sets of great works such as Outer Banks 3, Take Me, Venezia, Homecoming the short film, Cowboy Currency, The Super Bowl halftime show, and is currently being used on the set of popular 80's sequel Beetlejuice.
"Investing in Sony's Venice 2 was an easy business decision for me. The Cine Line Tour came at the right time, and the feedback from those that have already interacted with the camera is encouraging", says Abayomi Olukanmi, CEO of Abazee Productions. His is the first rental outfit in West Africa to own the Venice 2 and service the region.
Promoting inclusion has also been at the heart of Sony's operations, more particularly with the rising recognition of African filmmakers on streaming platforms like Netflix and Amazon Prime. The availability of the camera can be a catalyst for improved quality of films and other commercial content in West Africa. 
"With the Venice 2, the post-production process is easier and more efficient, overall, a great choice for any cinematographer. The VENICE 2 produces beautiful, cinematic images with excellent colour separation, shadow detail and smooth, natural skin tones under a wide range of lighting conditions. Venice 2 is now available for rent with Abazee Productions in Lagos, Nigeria, and we are looking to onboard more African filmmakers," says Omar Abuaisha, Senior Product Marketing Manager, Sony Middle East and Africa, on the expectations of Sony on the expansion of Venice 2 into the Nigerian filmmaking industry.
The Venice 2 is available to rent from Abazee Productions, one of the biggest rental companies in Nigeria. For more information on the camera and other Cinema Line products, visit https://www.sony.com/ng/electronics/cinema-line. Sony is social! Follow Sony at @sonyalphanigeria and @sonymea on Instagram and @SonyAlphaNG on Twitter.