In the first half of 2022, KuCoin was named the best crypto app 2022 for enthusiasts by Ascent and the best crypto exchange for 2022 by Forbes Advisor. In terms of funding and investment,  the crypto exchange platform raised over $150 million in investments through a pre-Series B round, bringing total investments to $170 million with Round A combined, at a total valuation of $10 billion.
KuCoin, popularly known as a 'People's Exchange' is currently one of the top 5 crypto exchanges according to CoinMarketCap. In this article, we will list the Key Highlights of KuCoin's Achievements in the First Half of 2022.
March 2, 2022: KuCoin Pool officially launched its new mining model, Cloud Mining.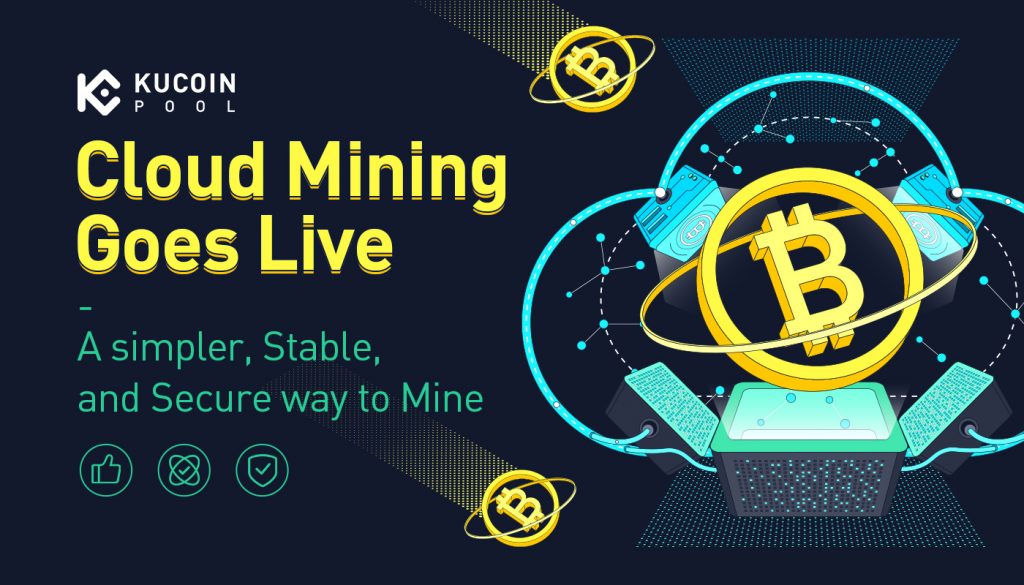 In H1 of 2022, KuCoin launched its new mining model called Cloud Mining – a simpler, stable, and secure way to mine. The new mining model, Cloud Mining is a new remote mining model launched by KuCoin Pool that allows most users to participate in mining and jointly maintain the security of the main network and earn BTC income. With low costs, ease of operation, and stable access to quality assets, users can mine without purchasing a mining machine.
Click here to learn more about how to participate in mining through KuCoin Cloud Mining.
KuCoin Co-Releases KCS Whitepaper with KCS Management Foundation,
Revealing the 20 million KCS Burn
The KCS Whitepaper focuses on improving the KCS ecosystem and summarizes the key collaborations with KuCoin and the KCC communities and the establishment of the KCS Management Foundation. The highlight of the concept behind the distribution of the 90 million initial KCS lock-up. 
The founding team holds 65 million KCS, 20 million will be burned for the first time permanently to accelerate the deflationary process of KCS. 20 million will be used as rewards and incentives for KCS holders and contributors, and 25 million will be donated as gifts to the KCS management Foundation and gradually released in 5 years. For the 25 million KCS held by the initial investors, 18 million will remain with the early investors and be released linearly over 5 years, and another 7 million will be made as a donation to the KCS Management Foundation to further enrich the ecosystem.
For more details, visit here.
April 4, 2022: KuCoin Launches KuCoin IGO to Bring In-Game NFTs to Millions of Users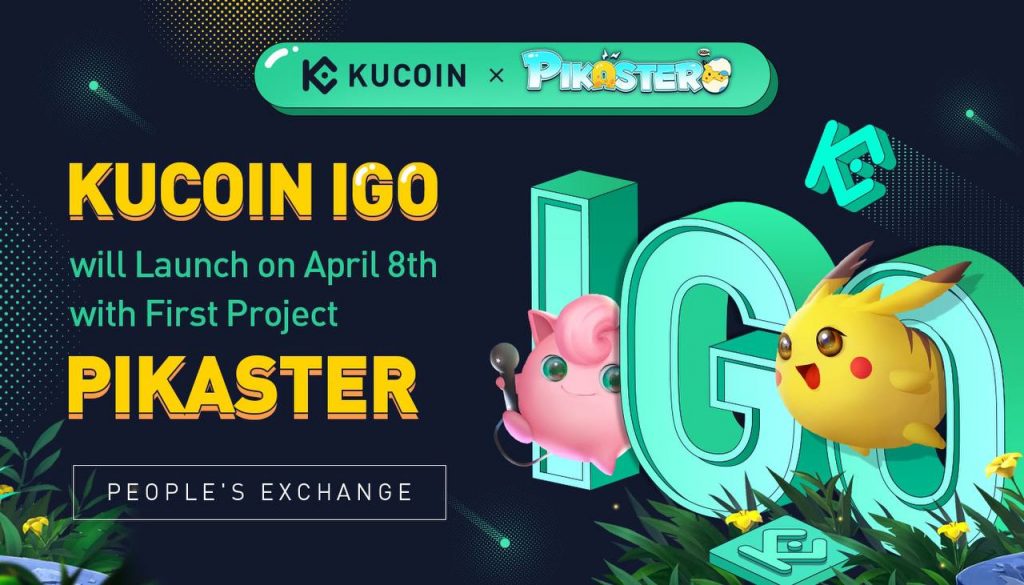 Another important development for KuCoin is the launch of its NFT platform. Gamification and NFTs will play key roles in the digital worlds of the future. NFTs will allow players to build a virtual economy and KuCoin intends to be a part of this fast-paced growth in the blockchain gaming, metaverse, and Web3 environment. KuCoin in the first half of 2022 ventured into IGOs – Initial Gaming Offerings – through the KuCoin IGO, NFT launch platform.
The platform will provide exclusive access for users to purchase, invest in, and withdraw their NFT assets and experience in-game NFTs globally. The company is also exploring new partnership opportunities. Among them is the innovative partnership with Pikaster. On April 8, 2022, KuCoin IGO launched with first project – Pikaster.
Pikaster leverages a three-token economy model, a profit-sharing system, and an in-game wallet and will feature multiple gameplay modes. The game is developed by Metaland and leverages the KCC (KuCoin Community Chain) blockchain.
Click here to learn more about the launch of its NFT launch platform – KuCoin IGO
April 19th, 2022: KuCoin NFT Marketplace – Windvane & KuCoin Ventures Launch a $100 Million Creators Fund to Empower Web 3.0 Universe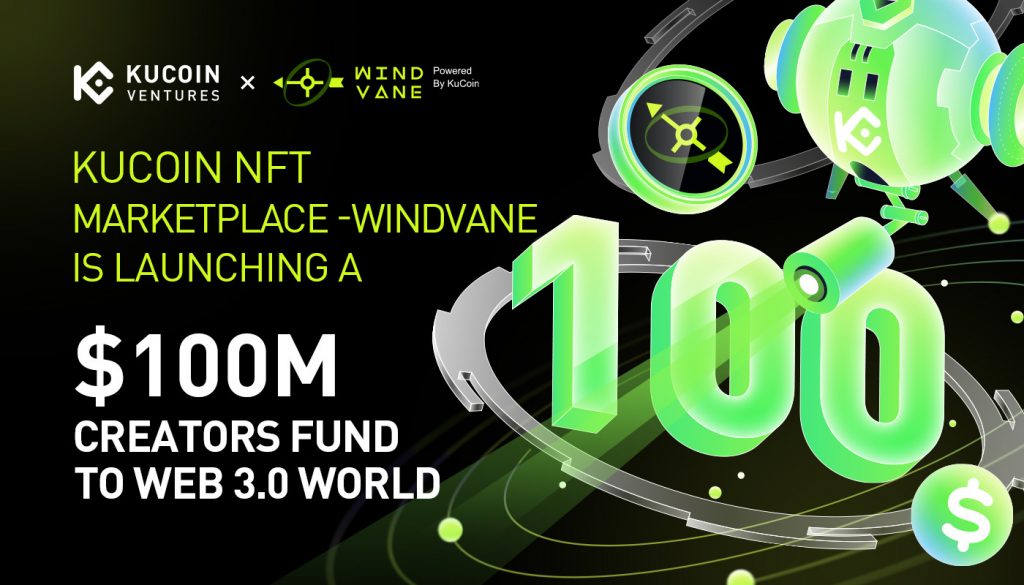 A few days after launching KuCoin IGO to bring in-game NFTs to millions of users, the leading cryptocurrency exchange platform launched the "Creators Fund" – another significant step for KuCoin to invest in the NFT space.
On April 19th, 2022, KuCoin announced that its venture capital arm KuCoin Ventures and KuCoin NFT Marketplace-Windvane are launching a $100 million "Creators Fund". Windvane is a brand new decentralized NFT marketplace powered by KuCoin that provides NFT mint, trade, management, storing, and many other services.
KuCoin NFT Marketplace -Windvane has launched a series of activities, you can check more on the platform.
NFT is becoming more and more popular in the market and KuCoin wants to empower creators. To learn more about the windvane & KuCoin ventures $100 Million Creators Fund, visit here.
May 10, 2022: KuCoin announced a $150 million Pre-Series B Funding Round,
bringing its valuation to $10 billion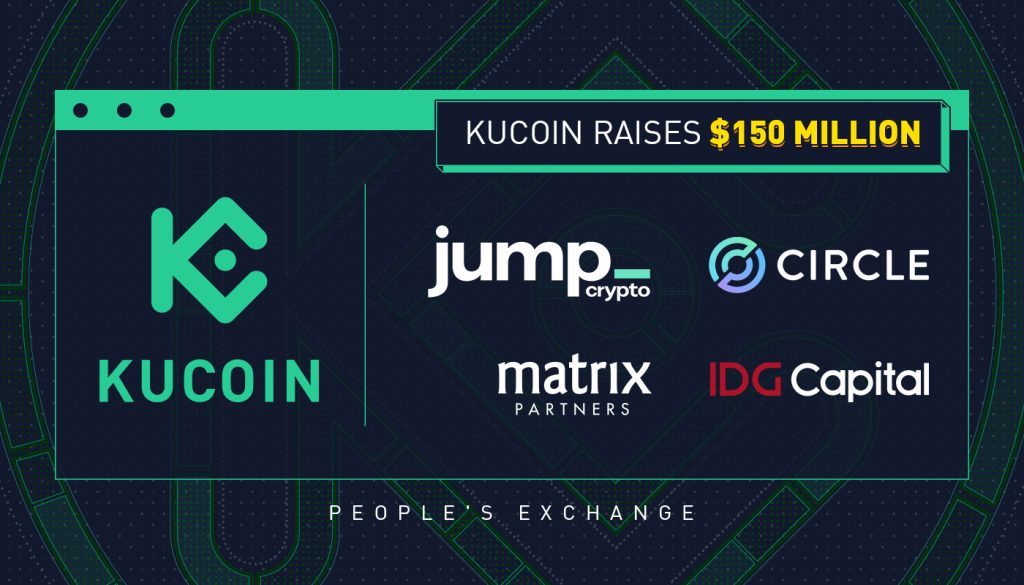 In terms of funding and investments, on May 10, 2022, the people's exchange platform announced a $150 million pre-Series B funding round, bringing its valuation to $10 billion. The round, led by Jump Crypto, saw the participation of multiple investment funds, including Circle Ventures, IDG Capital and Matrix Partners.
You can read more about the Pre-Series B funding here.
June 28th 2022: KuCoin Exchange Launches Innovative KuCoin Wallet for Web 3 Exploration
After a series of beta testing for user feedback, KuCoin officially launched its KuCoin Wallet App – an easy-to-use and secure multi-chain crypto wallet that is fully supported by the KuCoin ecosystem. KuCoin Wallet supports four mainstream public chains, including ETH, Polygon, BNB, and KCC Chains. Users can use KuCoin Wallet to send and receive ETH, USDT, USDC, BNB, KuCoin Token and more.
The public beta testing phase recorded more than three million user registrations with prizes in USDT given randomly to hundreds of users after testing.
To find out more about KuCoin Wallet, visit: https://kuwallet.com/ or download KuCoin Wallet on your smartphone for Android users. The KuCoin wallet app will be launched on the App store for iOS users very soon.
KuCoin Trading Volume exceeded $2 trillion
You may also like: How KuCoin P2P Trading works in Nigeria via Mobile App
KuCoin announced that it's trading volume, including spot and futures trading, has exceeded $2 trillion. This record is a 180% increase as compared to the same period in 2021. Within January and March, the crypto exchange achieved a cumulative trading volume exceeding $1 trillion in spot and futures trading.
Variety of Educational and Supporting Programs in the First Half of 2022
KuCoin aims to enlighten users on safe cryptocurrency investment by providing industry safety education. The crypto exchange platform believes the safety and security of its customers should be a priority. Hence in 2022, KuCoin launched the #ThinkBeforeYouInvest educational series, an initiative aiming at helping crypto beginners learn useful tips, identify scams, and start to DYOR (Do Your Own Research). Users can also win rewards through interactive quizzes when they join the education series.
Others include:
KuCoin campus tour with lots giveaways and KuCoin Merch won
KuCoin crypto hangout
KuCoin campus ambassador program
Kucoin musketeers recruitment
Learn & Earn with Crypto Crash Course (CCC), where you'll get critical tips that every crypto investor must know!
Weekly twitter space AMA
Weekly giveaway on social media for followers
March 25th 2022: KuCoin Introduced Content Creator Program with a 1 Million Rewards Pool to Win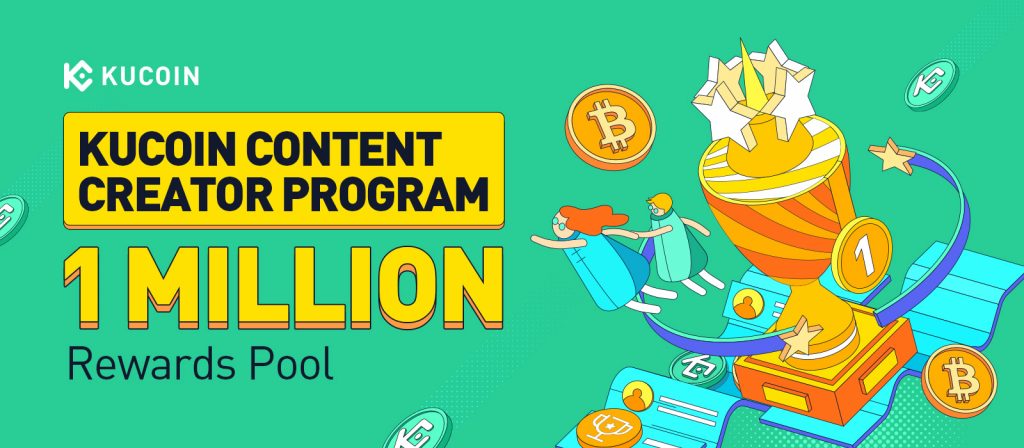 KuCoin Content Program was introduced in march to motivate more users to create content related to KuCoin and the crypto industry. A prize pool worth over $1 million to be shared to talented content creators monthly.
The content creator program is now in its 4th session and your entry closes at 10 am on July 31, 2022 (UTC). To participate and win crypto from KuCoin's $1 million rewards pool, click here.
14th July 2022: KuCoin hits 20 Million Registered Users Milestone
As of the time of writing this article, KuCoin has surpassed 20 million registered customers on its platform.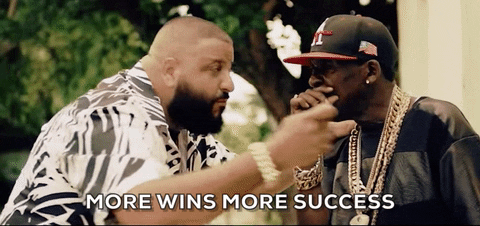 Within six months, KuCoin received over 9.75 million new registered users and this figure records a 219% user increase in over 207 countries and regions. In December 2021, the exchange announced achieving the 10 million user milestone and the new milestone in the first half of 2022, shows a doubling of registered users in 7 months.
KuCoin Employees Exceed 1,000 with Plans to Recruit 300 more Staff
With the rapid growth of KuCoin and as the top 1 altcoin exchange, the company onboarded nearly 400 talents in the first half of 2022, bringing the total number of KuCoin employees to over 1,000 globally.
As a key promoter of the cryptocurrency industry, KuCoin believes that talent is the key to remaining competitive in the crypto space. For this reason, the company has announced that it has around 300 openings at present and looking for talents to join the team in R&D, marketing, business development, and more. If you are interested in working for one of the top leading crypto exchanges, please check here.
Other Key Highlights of H1 2022:
KuCoin Named the Best Crypto App 2022 for Enthusiasts by The Ascent
Forbes Advisor named KuCoin the Best Crypto Exchanges for 2022.
KuCoin achieved a 1500% increase in the number of Asian users in the first quarter of 2022
KuCoin added stablecoins and 35 new assets to its list in addition to 44 cryptocurrencies and 59 trading pairs during the first quarter of 2022
Fanz signs collaboration agreement with KuCoin to support Football in Web 3.0
KuCoin listed a total of 137 crypto assets, bringing the number of tradable assets available to over 700
KuCoin Labs invested a total of about $20 million in 19 Crypto-Native Projects in first half of 2022
In 2022 H1, the 23 KuCoin global communities in multiple languages break 1 million in total members, making it one of the largest communities in crypto
KuCoin chatbot launched in April solved over 20,000 customers complaints and issues and the launch of the new KuCoin Help Center makes it easier for users to get quick customer support
In February 2022, KuCoin launched the Isolated Margin service to supplement its trading offerings
 In June 2022, KuCoin introduced the One-Cancels-the-Other (OCO) order type, a pair of orders combining a stop-limit order and a limit maker order on the same side, to better help investors implement their trading strategies
In April 2022, wonderland, a platform to launch gaming NFT was launched and has completed the NFT sale for 4 projects, 46,000 NFTs also sold with over 1.5 million USDT in sales volume
KuCoin ventures invested in over 30 blockchain companies
Closing Thoughts
KuCoin achievements for the first half of 2022 illustrate the results of everyday hard work and efforts by over 1,000 personnel across the world with the intention to hire more. It offers user-friendly products and services in order to be in the top 5 crypto exchange and maintains the title as a leading global cryptocurrency trading platform.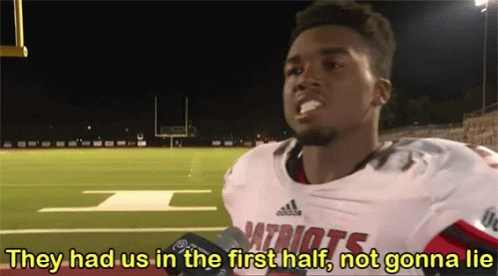 KuCoin has accomplished so much in the first half of 2022 and ended H1 with a loud bang. We can't wait to see what KuCoin plans to launch in the second half of the year. Yinksmedia will be here to help you stay up to date on all the achievements and updates from KuCoin in the second half of the year.
Kindly, sign up on KuCoin using our referral link (rPBHTS1) and enjoy unlimited discounts on trading fees.
Read More: KuCoin New Listings: Here Are The Newly Added Crypto Coins & Tokens
For more information and updates, visit the KuCoin website here and follow KuCoin's social media platforms:
Join Telegram Channel
Follow on Twitter
YouTube: https://bit.ly/2YXYve7
Follow on Instagram
Follow on Medium
About KuCoin
KuCoin is a Seychelles-based exchange that was originally launched in Hong Kong in 2017, known as 'The People's Exchange' and has over 11 million users globally and is built for all classes of investors.
KuCoin is the top 1 altcoin exchange, with 700+ assets and 1,200+ trading pairs. And a number of crypto gems like BLOK, CHMB, VR, KMA, and DAO had their primary listing on the exchange platform. It has one of the widest ranges of cryptocurrency available to trade compared to other exchange platforms.
The People's Exchange currently provides Spot trading, Margin trading, P2P fiat trading, Futures trading, Staking, and Lending to over 20 million users in 207 countries and regions around the world.
Disclaimer: The article is written for educational purposes only and not intended as, and shall not be construed as, financial, investment, or trading advice. Some of the links in the article are links to third-party websites or other content for information purposes only. The affiliate links in the article will give us a commission with no additional cost at your end.  For example, if you click on any of the affiliate links, and sign up and trade on KuCoin, Yinksmedia may receive compensation.
Yinksmedia does not recommend that any cryptocurrency should be bought, sold, or held by you. We advise readers to do their own research before trading any cryptocurrencies and invest wisely. Yinksmedia is not liable for investment gains or losses.
Image Source: KuCoin