UNICEF Nigeria in collaboration with GenUlimited9ja, and HrisCare international Foundation, recently trained young people on Digital Marketing covering a range of topics including, Social media marketing, Content Creation, Video Animation, Graphics Design and Chatbot Creation.
The 2-day Digital Marketing Bootcamp was part of UNICEF Covid19 awareness initiative to equip young people with digital skills to be advocates for Covid-19 vaccine and identify effective digital communication strategies to encourage vaccination. It will also add value to them, improve their employability and create businesses.
Held from September 28-29, participants ranging from age 18 – 35 came together for the physical event at Patron Hotel Conference Hall, KM 20 Lekki – Epe Expressway, Sangotedo, Lekki close to the popular Lagos business school.
Day 1 of the intensive digital boot camp introduced participants to digital marketing, content creation and social media marketing fundamentals.
UNICEF team was also available on Day 2 to educate participants briefly on Covid-19 vaccination after which a deep dive into video animation, graphics design and chatbot creation classes.
The digital marketing sessions covered overview of advertising and selling products through the digital channels including mobile devices, social media marketing (SMM), search engines, display advertising, native marketing and so on.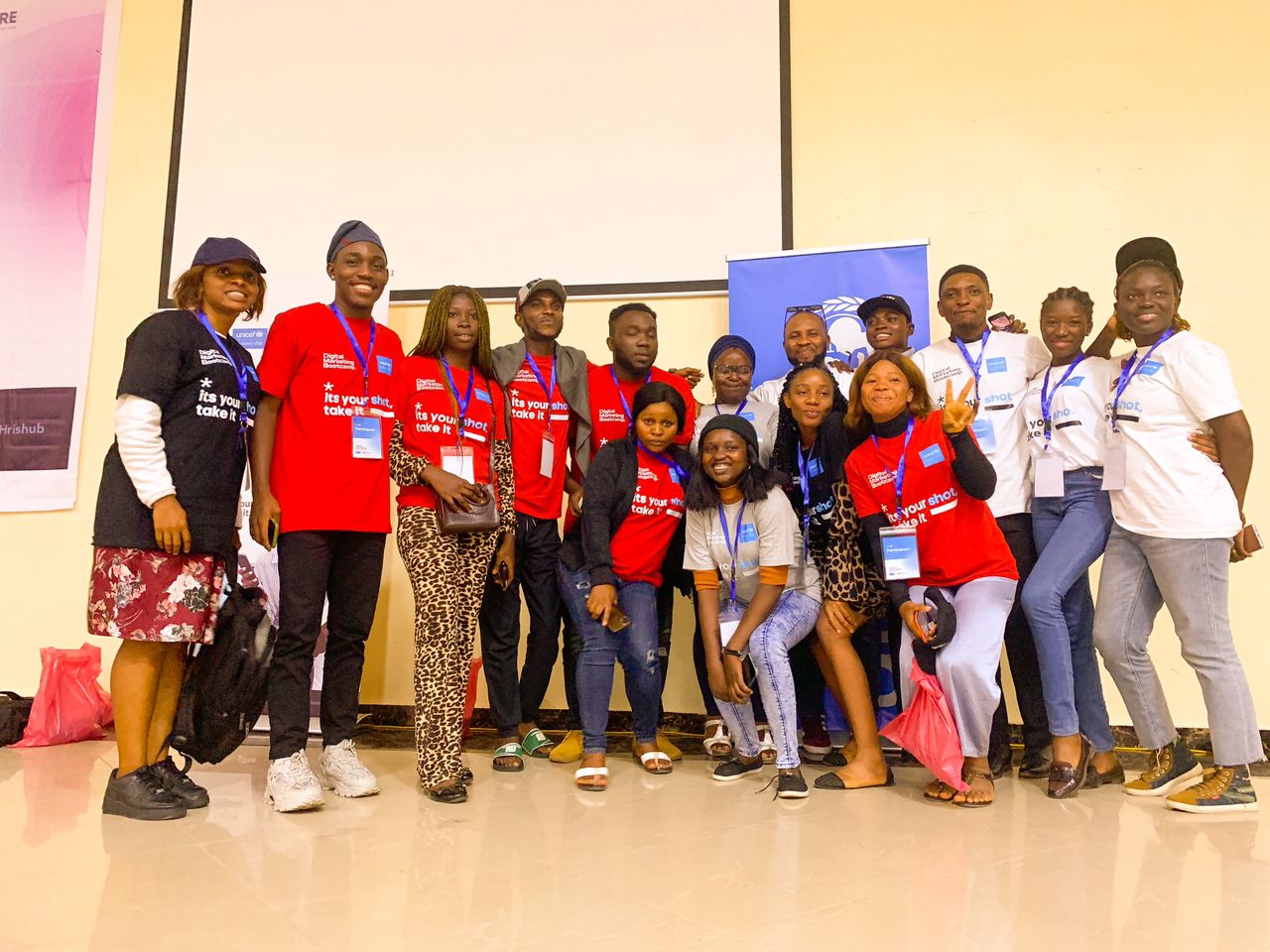 The content creation sessions covered graphics design and video animation. The facilitators held practical classes on how to use Canva to design banners, images and infographics for social media post. The most interesting part was the video animation session. Participants were able to create interesting animated cartoon videos using renderforest.
Chatbot creation classes covered the practical steps of using chatbot technology to interact with users online and address quick preliminary questions related to Covid-19 vaccination.
The two day event ended with an exhibition where participants showcased their ideas, video content and designs as a team to the facilitators after which the award of certificate by UNICEF Nigeria commenced.
Feedback from UNICEF Nigeria Covid-19 Champions
Some of the participants shared their life changing experience at the training with Kachi TV. Here is a detailed report of a few participants experience at the Digital Marketing Bootcamp held in Lagos:
According to Moyosolaoluwa Olowokure, she said "The UNICEF Digital Marketing Bootcamp was the epitome of youth development; I made excellent contacts and sharpened my digital marketing skills beyond my wildest expectations. The Tech Space has been a daunting topic for me and I never envisioned myself as a "tech sis".
Things like coding and web development always felt difficult and far from me but I can safely say that I've been properly introduced to a brighter side of tech.
This is a niche that fits my skill set as a performing artist, writer and communicator. I'm so excited to use all I've learnt about Search Engine Optimization, Content Strategy and Consumer Psychology to create content that really communicates". We now get to go out into the world to sensitize people about the importance of taking the Covid-19 Vaccine all while monetizing our new abilities! I'm so glad I gave it a shot!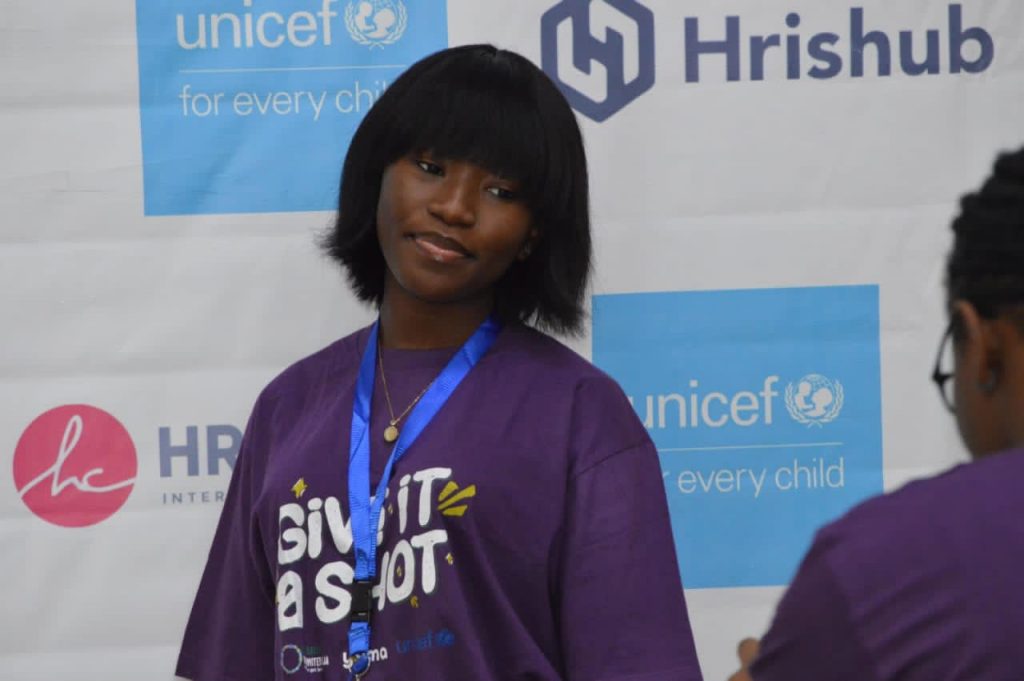 Oriyomi Abagun is a Professional Volunteer with an history of working with non-profit organisations. Over the years, she participated in several community projects for grass-root development, designed social impacts projects, facilitated training sessions and impacted over 3,000 young persons. She intend to contribute her experience, knowledge, dynamic communication and organizational skills to achieve set initiatives and objectives of this project. She currently works as the Program Manager for Access to Learning and School Initiative (ATLAS)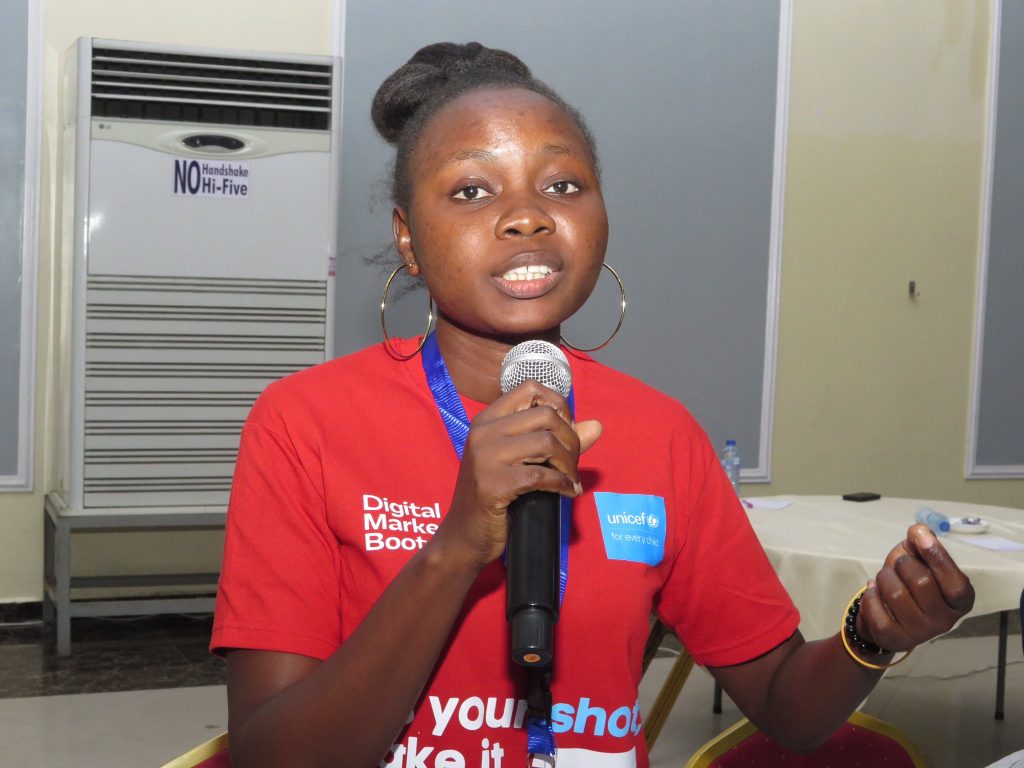 Meet Ndaman Joshua Olayinka, the founder of Yinksmedia and owner of recycling online service in Lagos called Buyscrap Nigeria. He is also a tech enthusisast and media strategist that is always ready to learn.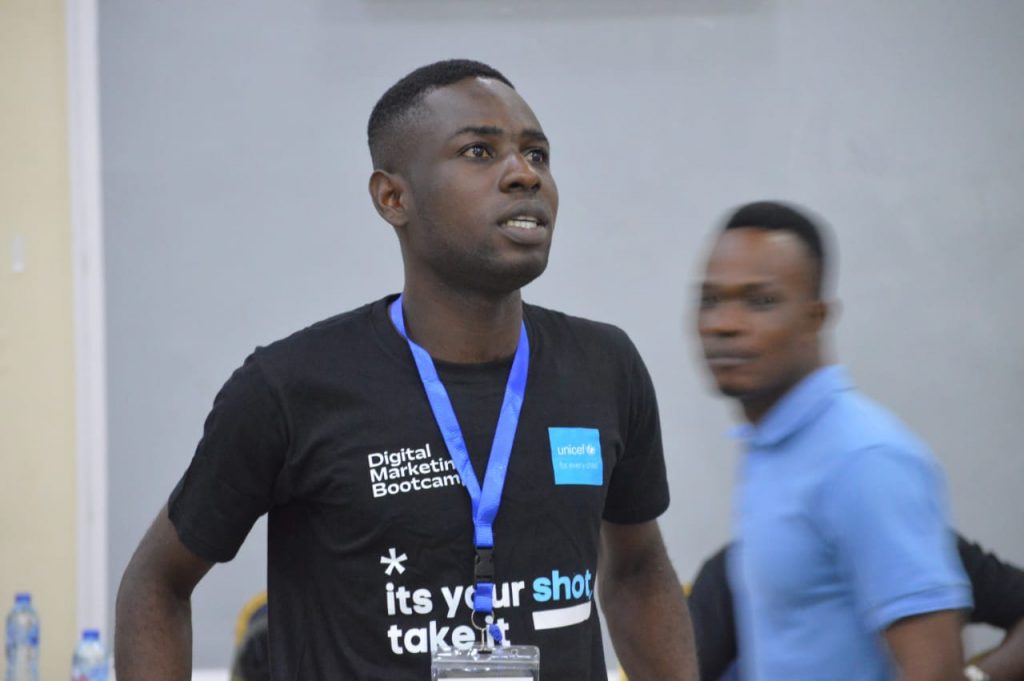 Mr Tolu is young business man into Fish Farming and General Agriculture Consultant. His newly learnt digital skills will not only push the need for people to be vaccinated but help him grow his brand.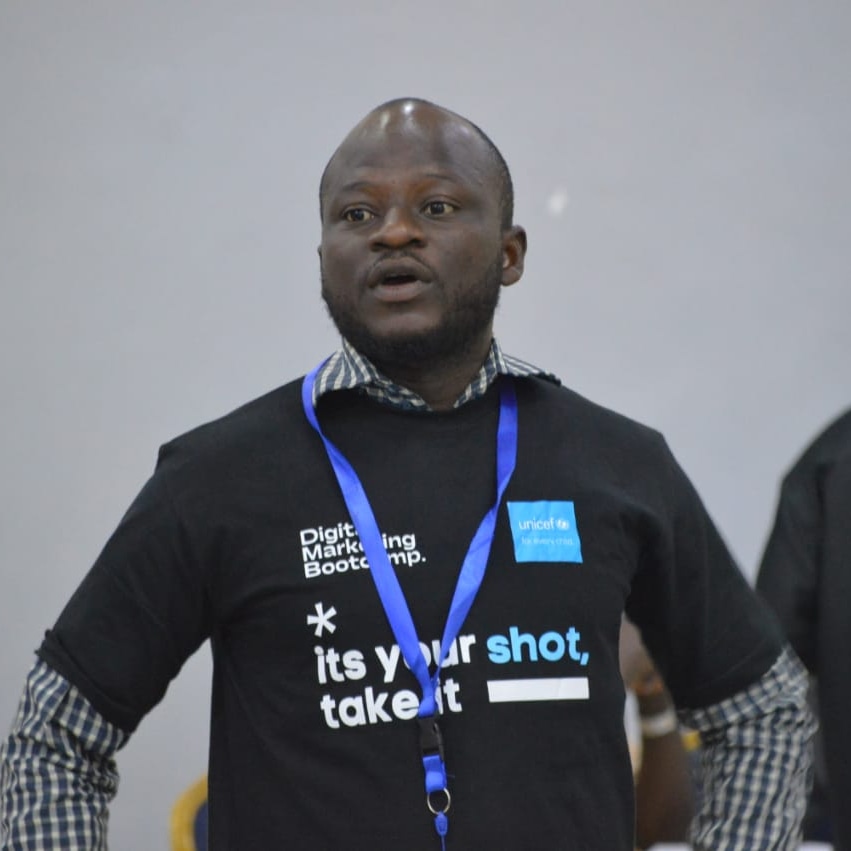 Ayomide Aboyade is a feminist activist who leads projects on the inclusion of women and girls in tech and governance. She will use her newly acquired skills to push the need for young people to get vaccinated and further advance her advocacy work.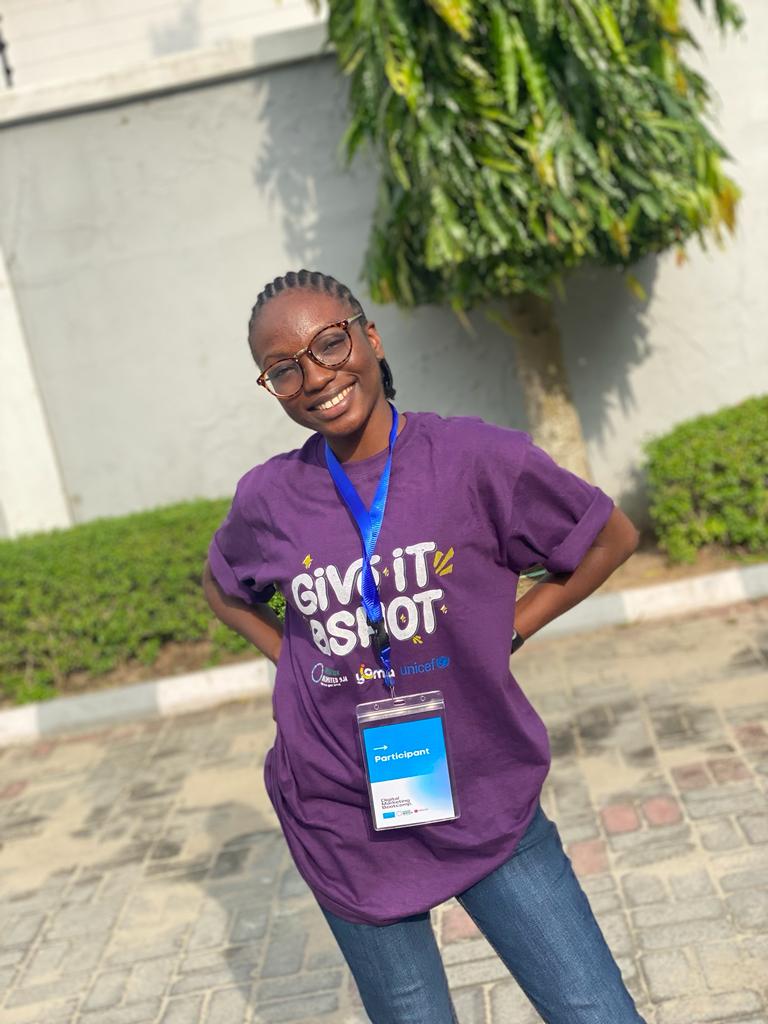 Temibraz is a public relations expert and the founder of Temibrazz PR media house. He aims at reaching endless possibilities with digital marketing.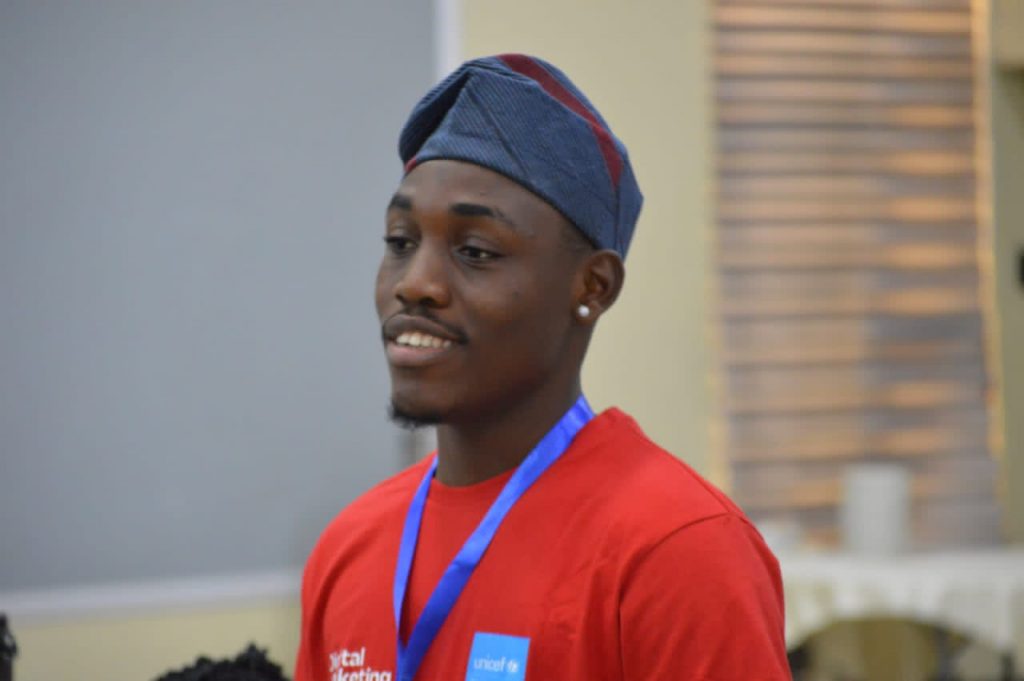 Kswag who's real names are Onyekachi Sunday is a Nigerian music act and doubles as a media personality.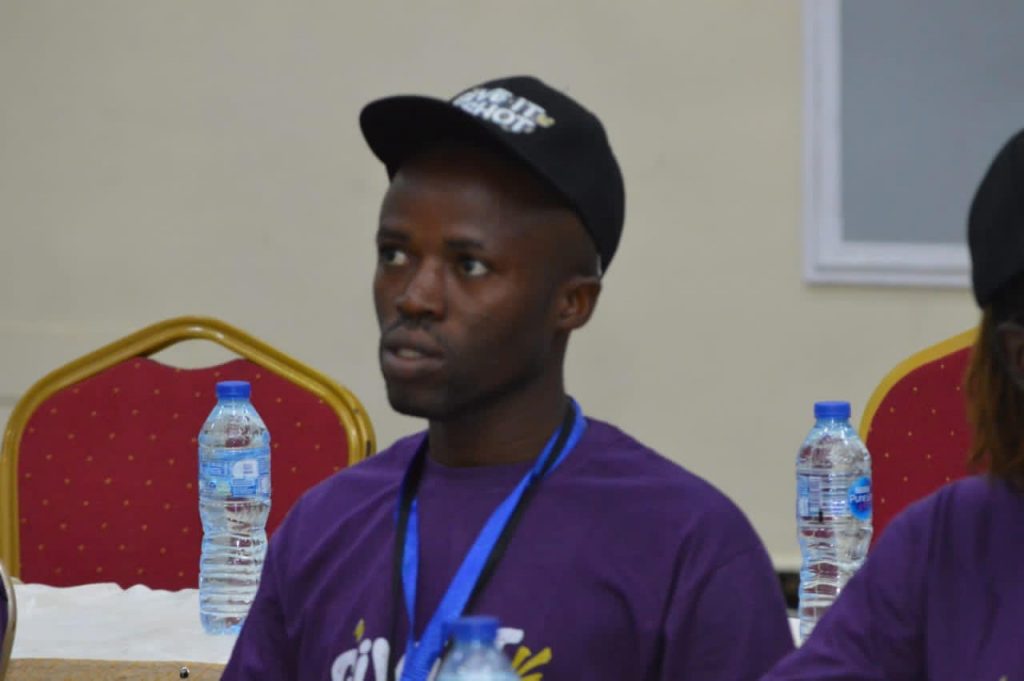 Contributors to this Article ;
Onyekachi Sunday
Moyosolaoluwa Olowokure
Miss Marvelous
Written and edited by Ndaman Joshua Olayinka with reference to the article published by Kachi TV.