Green Africa maiden flight to the Nnamdi Azikiwe International Airport, Abuja Thursday, was an occasion for great celebration as the airline first commercial flight touched down. The airline too off from the Murtala Mohammed Airport 1 (MMA1) in Lagos.
Here is what Green Africa has been up to;
After two months of delay, Nigeria's green Africa airways finally took off after securing its Air Operators Certificate (AOC) on Monday. The commercial airline was supposed to start operations in June but was delayed to complete required AOC formalities. Following the AOC received from the NCAA on Monday, a soft launch of the flight was scheduled to commence immediately.
Since June 2021, Green Africa has been working with the NCAA on the phase 4 (Demonstration phase) of their AOC process as required to get into airline service. These include base audit, a partial evacuation and the recently concluded 42 hours of demo flights.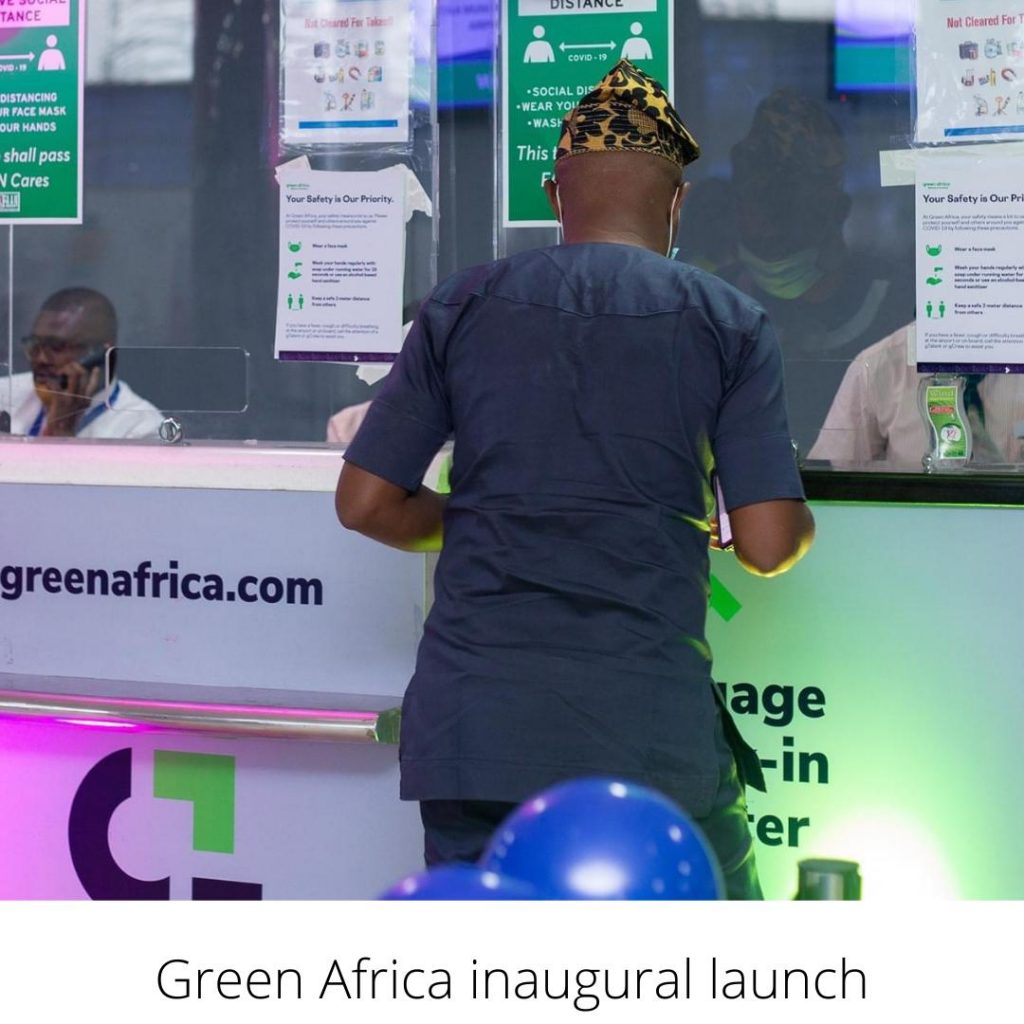 Following the successful completion of all five phases of the AOC application process, Green Africa was today presented its Air Operator's Certificate by Kayode Ajiboye on behalf of the Director-General of the NCAA, Captain Musa Nuhu, at the NCAA headquarters in Abuja. With this certificate, Green Africa is able to commence operations in accordance with its initial route network unveiled earlier in June.
Many Abuja residents were also on the ground and could not hold back their joy, Green Africa's first flight touched down Abuja earlier today, receiving a warm welcome from the beautiful people of Abuja with the water canon salute for the Green Africa K9300 airline at the Nnamdi Azikiwe International Airport. The inaugural flight ceremony also featured cake cutting and photo sessions with gTalents, gteam and other guests.
As part of the celebration, there was a short quiz onboard the inaugural flight from Lagos to Abuja and gifts given to the winners. Three gCustomers won an additional 10kg checked-in luggage each to be used on their next flight for being winners of the special inaugural in-flight quiz.
Upon arrival in Abuja, the founder and CEO of Green Africa, Babawande Afolabi in his speech appreciated the inaugural customers, investors and the entire Gteam for joining the K9300 flight from Lagos to Abuja. Afolabi reaffirmed the Green Africa vision and appreciated the contribution of the gTeam, gCustomers, and all stakeholders who made the day possible.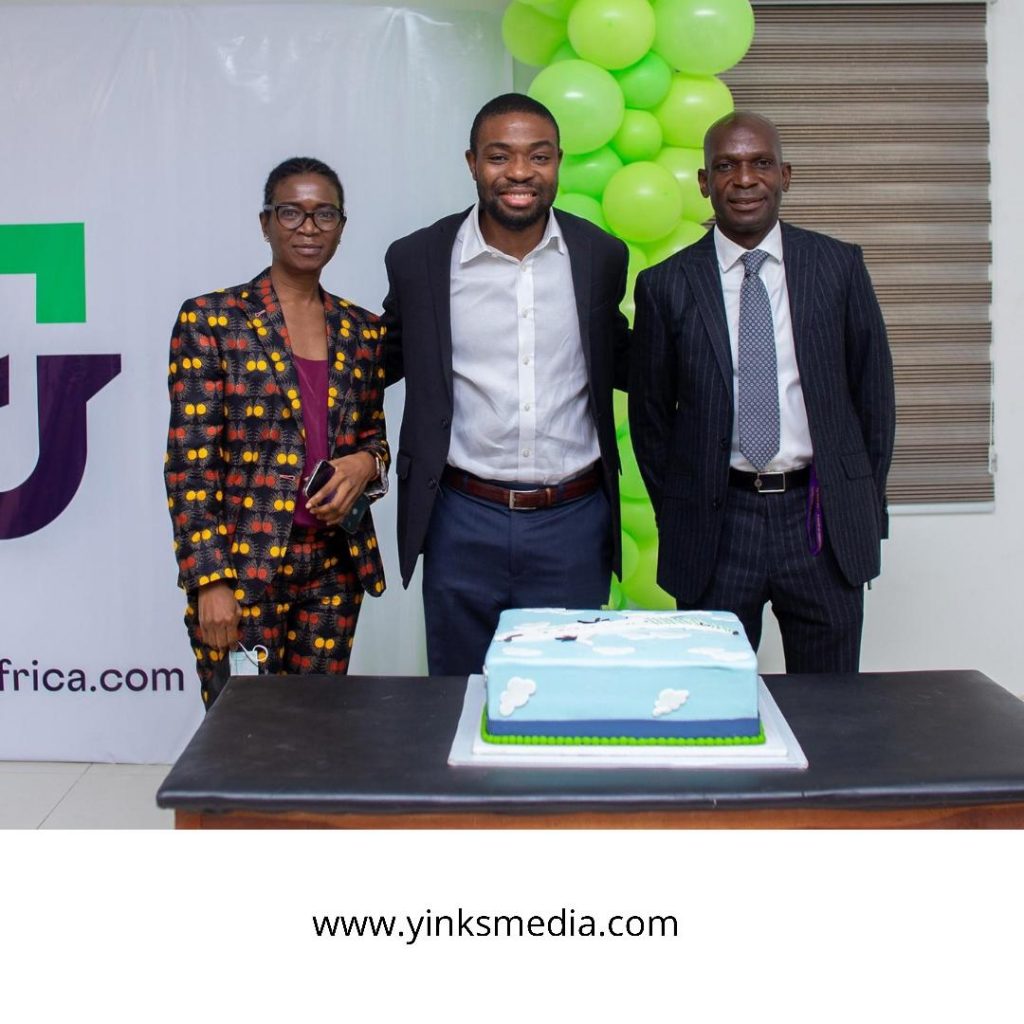 He further said "As an entrepreneur and a founding team you never forget the first group of folks that believe in what you are trying to do."
Visit greenafrica.com to book flights to any of these seven destinations ; Abuja, Lagos, Portharcourt, Ilorin, Akure, Enugu, and Owerri for as low as N16,500. Green Africa currently operates three ATR 72-600s aircraft. The ticketing and luggage check-in counters are both located at Alpha Hall, General Aviation Terminal, Murtala Muhammed Airport 1.
Do you have any questions? Send an email to gCare@greenafrica.com