You cannot learn cryptocurrency or earn from it as others do. If this is what goes through your mind, then there is absolutely nothing wrong with you. You are not dumb and it doesn't make you less of a person than those who earn from cryptocurrency.
Have you heard about Mr. Kino who on his 40th birthday, was gifted a box of money containing 60 million dollars and he was given a guide on how to unlock the box, but because the instructions in the guide were too complex to understand and nobody could explain the instructions to the best of his understanding, he (Mr. Kino) burnt the box to ashes in anger!
Wait! Don't be too fast to tag him "Foolish and Stupid." A more clear and concise guide would have helped save the day.
That box of money is like cryptocurrency. A lot of persons desire to earn good money from cryptocurrency but due to the complexities surrounding the learning process and certain trading platforms, they have given up and burnt that desire to ashes, just like Mr.Kino did.
If you can relate to this, then you are the reason flitaa was designed. Flitaa is the simplest cryptocurrency platform globally, where you can buy, sell, swap, earn and learn about cryptocurrency. You will also be able to buy crypto as low as 500 Naira($1.31).
About flitaa: Making cryptocurrency accessible to All!
Flitaa by FLITBASE was founded in February 2021 with a primary purpose — Create the easiest to use, most secure, and transparent cryptocurrency solution for Africa. One that is built on trust and integrity to give you peace of mind. We have brought down a rather complicated process to three simple steps:
Deposit cash using multiple deposit options.
Buy or Sell Instantly.
Seamlessly withdraw to the bank and external crypto wallets.
"Think flitaa, Think Fast, Think Safe, Think Secure!"
Earn from flitaa $1000 launch party giveaway
Be amongst the first users to win a $1,000 giveaway by joining our email waitlist here. Stand a chance to earn when you tell the people you truly care about that www.flitaa.com is on fleek!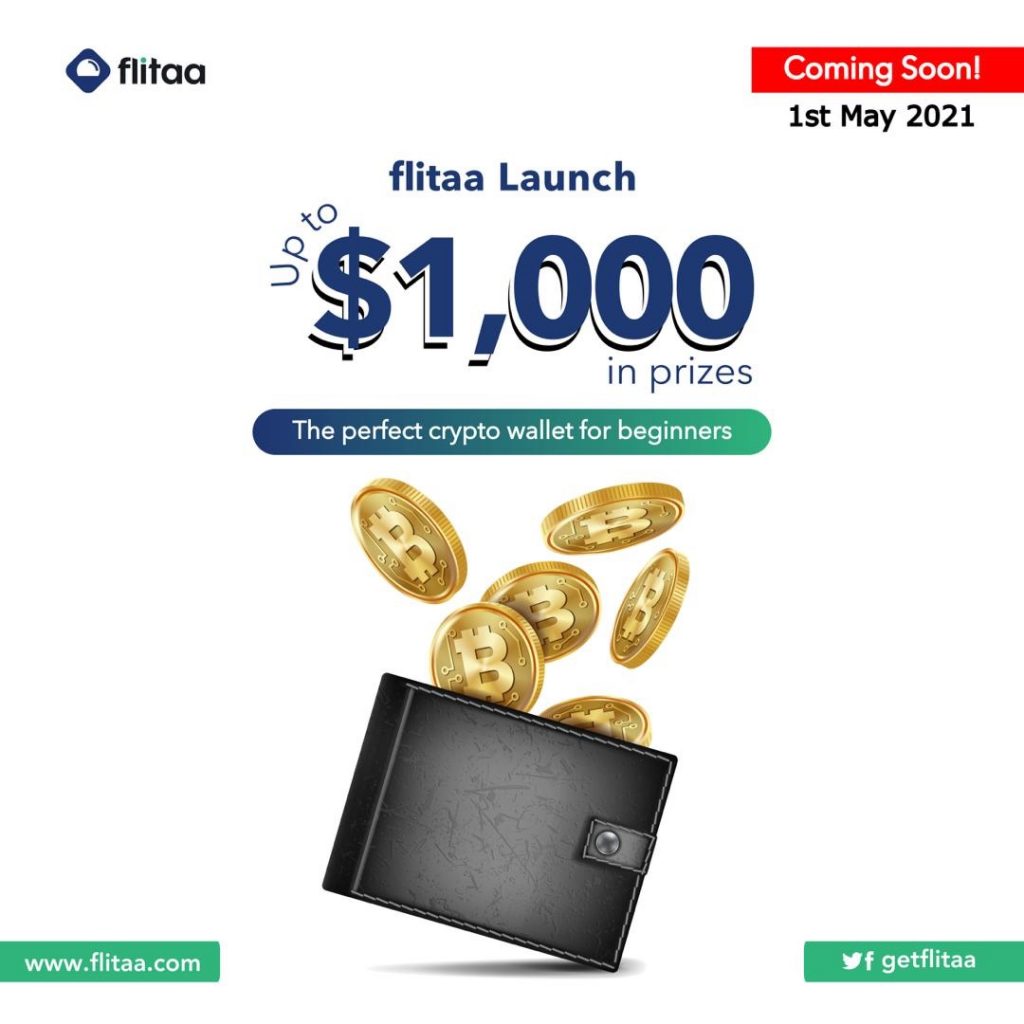 Download flitaa for Android and iOS
The anticipation is nearly over! Come May 1st, 2021, flitaa will be active via its web version for use, while the app download for Android and iOS will be made available shortly.
Check back here on the 1st of May 2021 to get update regarding flitaa for Android (PlayStore or iOS (Apple Store).
Read more: CryptoLocally acquires Finance Bridge Trading Academy