The demand for digital learning has rapidly increased and Edtech has become one of the fastest growing tech sectors in the world.
According to TechCrunch, the edtech market raked in more than $10 billion in venture capital investment globally in 2020. The pandemic crisis accelerated the adoption in Education technology (Edtech).
During the Covid-19 lockdown, many schools where closed and states like Lagos, Kano had to use online radio to teach students on a daily basis. Institutions had to find alternatives by using video conferencing tools such as zoom, or online learning software. Teachers and students had to rely on technology than ever before.
With a goal to make higher education as fun and easy as it can be. Edtech startup acanode is optimistic about a future where students no longer complain about how difficult higher institutions are.
Earlier this week, we had the pleasure of interviewing Ifedayo Adesiyan, co-founder of Edtech startup acanode through a WhatsApp chat. We discussed how acanode plans to help university students with quality education and access to materials for learning with ease, there expansion plans through campus campaigns and activation together with his amazing team.
acanode is a social-learning mobile app that helps higher institution students learn and earn through its peer-2-peer tutorial feature and have quick and easy access to school materials based on departments and schools.
Hello Ifedayo, Thank you for taking time to chat with us! Can you tell us a little bit about yourself?
My name is Ifedayo Adesiyan, I'm 21 and a chemical engineering undergraduate in OAU, Ile-Ife. I'm a software developer, and I started writing codes approximately two and a half years ago.
Interesting! But why study chemical engineering and not pursue an IT course
To be frank, I chose to study chemical engineering in secondary school cause it was one of the uncommon kinds of engineering. People don't talk about it so much so I thought it was kind of special, then I chose it. But it's fun, studying it…it's alot of math and little chemistry.
In my part 2, CSC 201 and 202 – Computer Appreciation was one of the course I was to take. It was totally programming and mostly practicals. The first week, I was intimidated by how people were coding and writing codes with no bugs but what interested me was how I could actually tell the computer what to do, like giving instructions to computer. That fascination drove me to learn programming beyond the school syllabus and now I use codes to develop softwares.
What inspired the acanode idea?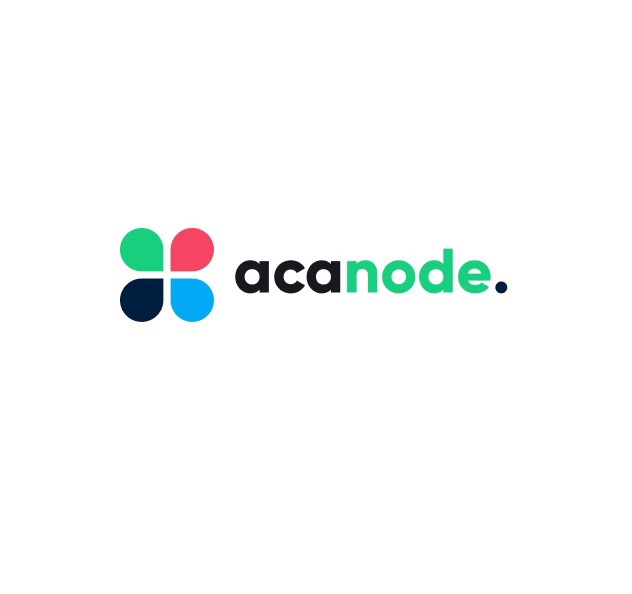 We've found out that alot of people don't really like the way higher institution education is been handled. Lecturers come to class and read materials word-for-word back to us with little or no explanation. It's very sad, but I found out when my friends explain such courses to me, I understand and grasp better. Firstly, because I can ask him questions that he'll answer and secondly he's teaching – explaining bit-by-bit, not lecturing. So we set out to create a peer-2-peer system where colleagues can effectively teach each other either for free or a paid amount.
Another problem, we're tackling is the way students complain about how they can't find materials shared to their WhatsApp group during exams. We're helping students catalogue and index their school materials for easy and quick access. It's like a network of books whereby I can always see the past question of Univeristy of Ibadan students from Obafemi Awolowo Univeristy, where I am. I can see the books other students from other schools are using for a semester and compare it with mine.
It's a social-learning platform for students.
The use of EdTech in Nigeria is not encouraged in most government owned schools except from a few private institutions. How does acanode plan to solve this especially when students require tech gadgets to enhance learning.
acanode is focused on higher-institution students who we believe more than 85 % of them have smart phones. It is a mobile app, like twitter, clubhouse. We are first of all social, than a learning platform. Psychology helps us understand that people learn better with friends or who they're familiar with, hence your colleague( or your mate) teaching you. All the amazing features of acanode don't need a special gadget, they're all integrated in the app on your phone. Have I answered your question?
Yes, Thank you! For my next question, can you explain what led to the name "acanode"
It's very simple we didn't waste time on name – acanode is academics built on Nodejs. Nodejs is a runtime engine for JavaScript and that's what we're using to build acanode's API. (acanode – ACAdemics on NODE.js)
Tell us about your team?
Akinleye Oyinbayode and I have worked on a project in the past together, after that we decided to work on acanode. He's a web developer and understands how to engineer web experiences especially frontend.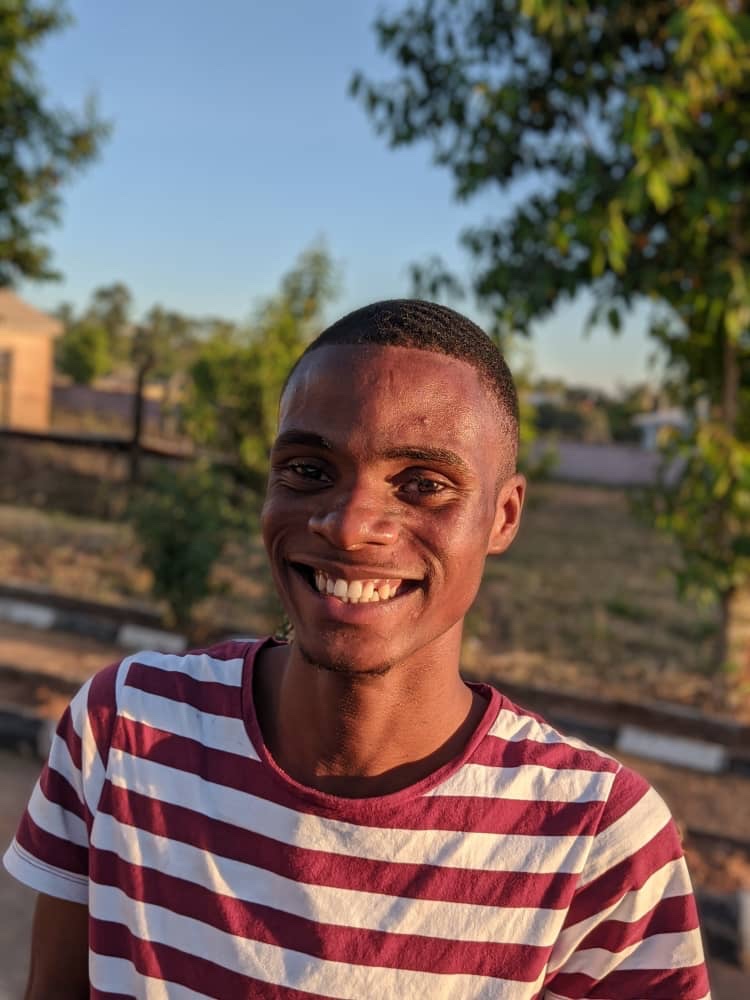 Emmanuel Adeeko is our product designer, he designs user's experience and interface. The three of us worked on acanode.com. Recently, Ayoola Felix just joined us, he's also a product designer and understands how to navigate the startup community very well.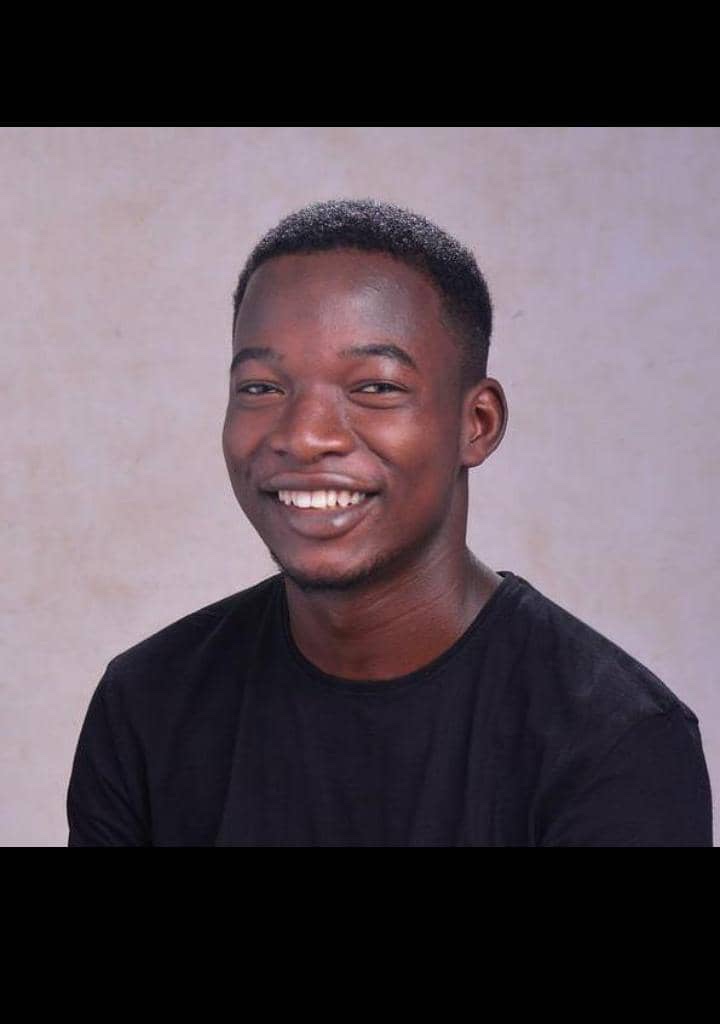 Oyinbayode, Felix and I attend OAU and study chemical engineering while Emmanuel studies in UNILAG.
You have a great team and we all know team work and dedication makes great startups.
Yes! Thank you.
How do you balance building acanode and studying chemical engineering?
For now, I'm so focused on building acanode. We recently joined pioneer.app and hopefully we get selected to become a pioneer, then get funded.
I'm 70% focused on acanode and 30% on my course of study, Chemical Engineering. I mean, I do all my assignments and when it's time for exams and tests, I leave acanode for sometime to study, but even when studying I still think about some problems we're trying to solve at acanode. And I have great friends that explain school works to me for easy assimilation.
What would you say is the biggest challenge you have has a co-founder of acanode?
My biggest challenge I'll say is having people find us. Although we haven't launched, we're working hard to make a great product with easy to use interface in such a way that one user will always wants to tell a friend to have acanode. We don't want students to find us on social media promoted ads but by sharing how good and what the app has done for them so we can always get found, hence we building a good product.
Tell us briefly about your goal for acanode
acanode's goal is to make higher educations as fun and easy as it can be. We are optimistic about a future where higher education is very effective both academically and financially.
acanode is majorly focused on higher education sector, we believe with the easy-to-use mobile app, students can be effective in classes, collaborate with colleagues and study together. We're creating a platform where we believe academic competition is not the best, but collaborating is better.
Talking about financing, startups find it difficult to raise money these days. How do you plan to raise fund to expand acanode?
For now, we've been bootstrapping everything using our personal savings. We've entered into the pioneer tournament, working hard to become a pioneer, then they fund us. It will also put a spotlight on us for other investors like microtraction to invest in us.
What can we hope to see from acanode in the future?
Alot….acanode roadmap is very long and we are trying to implement features, then get feedbacks from users on how they respond to it. We're planning to work on campus events, campus commerce and the likes. Changing higher education, campus-life will definitely take alot of work but we're up for it. We're also believing someday we get accepted by YCombinator.
There are three major Edtech startups similar to acanode which you might have heard about. They include Pass.ng,Tuteria and ulesson. What makes your startup unique?
acanode comes with the pack of been social. You can definitely learn with your friends, chat at the end of the class, plan your next class or study group. We're giving cross-campus life on an app.
Earlier you said acanode is a social learning mobile app where students learn and earn. How do you plan to get profits if they use the app to learn and still earn. You are a tech entrepreneur and I am sure acanode needs to pay staff when officially launched. How do you plan to make profit?
We take about 3% of the cut being earned by tutors, and we're still contemplating on a premium monthly subscription to have access to super features.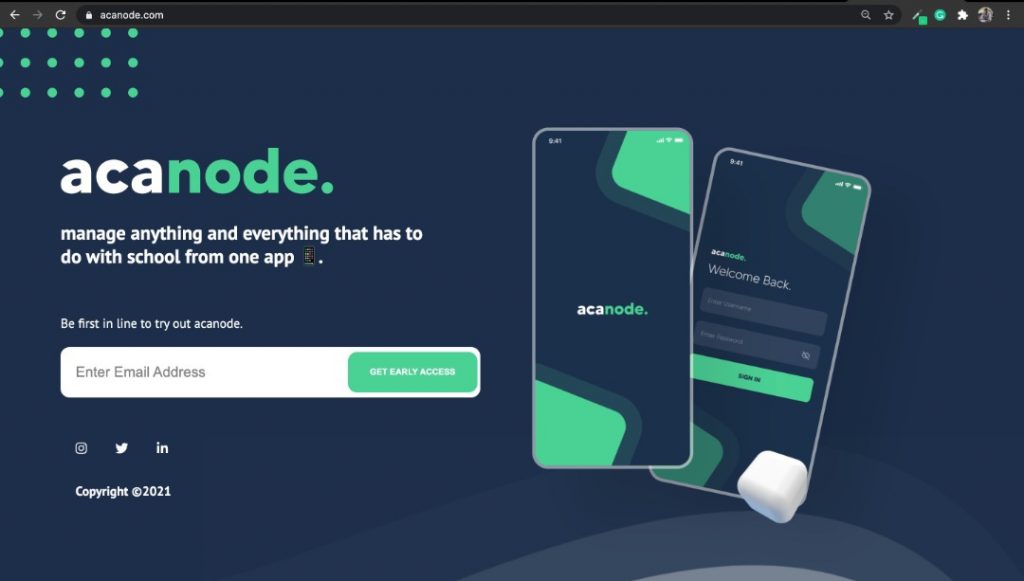 When do you plan to launch acanode
Early june
For your campus activation, how many institutions do you plan to start with?
We're planning to start with Obafemi Awolowo Univeristy so we can monitor the development then move to University of Ibadan.
Do you plan to expand acanode beyond the Nigeria market after your launch?
Yes, sure but for now, not being funded, we don't want to spend too much money on expanding. We would prefer to keep it not too big till we're funded and have the capacity to take all in.
To get a larger platform, you need sponsorship, partnership and investment deals. Apart from the one you are already pursuing, what other type of partnerships and investments are you expecting?
One where we give out a percentage(%) of acanode based on investors valuation like microtraction, or hustle fund. We can also partner with campus tutorial boards to come onboard.
What advice will you give to Private and Government owned institutions reading this?
I'm not really sure I have any advice for them, if there's any, it's them supporting the use of ICT for effective education in Nigeria.
As the cofounder of acanode what keeps you staying motivated
The big picture – seeing enlightened students connected, seeing higher educations get better.
Who has been your greatest inspiration and why?
Elon Musk because he is changing everything, solving every problem he faces and he hardly gives up.
What advice would you give to other aspiring tech entrepreneurs?
Focus on your team, they'll help you build a great product. Encourage them, encourage yourself to persevere and work hard.
Last, but not least, for readers, partners, investors and other startups that want to collaborate, how can they get in touch with acanode?
You can send us an email at [email protected]
Learn more about the Edtech Startup, acanode by visiting the offficial website and get early access. To receive daily updates before their launch, follow acanode on Instagram and Twitter.
Note to Editors: Article was written from a WhatsApp interview chat with the co-founder and images used were all supplied by acanode.
Related interview: Interview with UNN student and tech entrepreneur, Jude Godsdelight, founder of JUAN TECH
To get interviewed by our team at yinksmedia, send a mail to [email protected]