It is an exciting period for football lovers in the country as the African Cup of Nations (AFCON) 2021, kicks off in Cameroon today after it was postponed in 2021. One more reason for true fans of the game to be excited is the signing of Nigerian football legend and former Super Eagles Captain Austin "Jay Jay" Okocha as brand ambassador for "33" Export Lager Beer.
The midfield maestro is arguably one of the most loved sports heroes in the country and brought joy to many homes during his time as an active footballer with his exciting style of play.
As the official beer partner of the Nigerian Football Federation (NFF), "33" Export has been drumming up support for the Super Eagles ahead of the AFCON 2021 tournament and this move is in line with that.
Commenting on the signing, Aishat Anaekwe, senior brand manager, "33" Export Lager, said "we are excited that Jay Jay Okocha is joining us as a Brand Ambassador just before the AFCON 2021 and going into a football year. We know how much Nigerians love football and their footballers and we want this to add to the excitement of the tournament. Celebrating past heroes is also one way to encourage the present squad to go for glory and we believe this signing would truly inspire them."
The Super Eagles of Nigeria find themselves in Group D where they will face seven-time winners of the tournament, the Pharaohs of Egypt and in-form striker Mohammed Salah. The Desert Hawks of Sudan are no pushover themselves having won the tournament once in the past and coming into this one quite strong. The Eagles have never met the Djurtus of Guinea Bissau at the international level and hopefully, there are no unpleasant surprises.
After a painful loss at the semi-finals of the 2019 AFCON via a Riyad Mahrez freekick in the final minutes of the game, the Super Eagles went on to win the third-place match against Tunisia.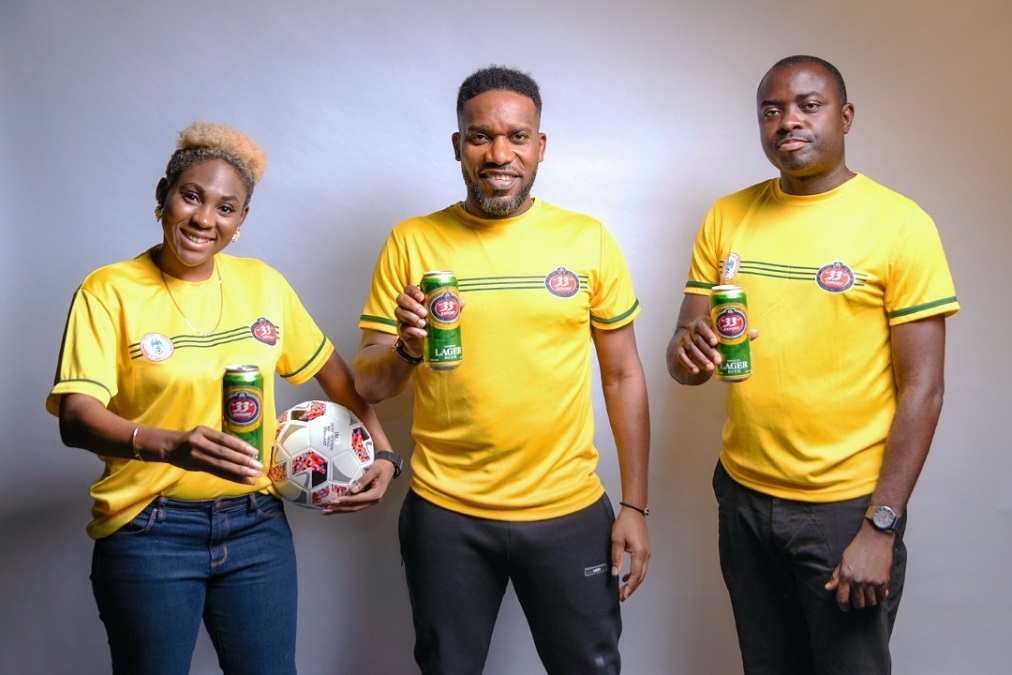 This time around, the Super Eagles are one of the favourites to lift the trophy and the veteran has backed them to have a decent showing this time around. In his words,
"I believe we have a decent squad that should have a great outing at the tournament. We alone are the obstacles we need to overcome. With the right support from the fans and partners like "33", everything is possible. We really can be super together."