On Tuesday, August 29, 2023, Akinmola Adesola, a Techpreneur and founder of Corporate ewa, tweeted about her second experience at the International Institute of Tropical Agriculture (IITA) Ibadan resort after the management contacted her to apologize for the bad experience during her last trip in 2022.
Akinmola Adeola tweets about her experience
According to @Ade_authority, I tweeted about my experience at IITA, Ibadan, last year, and they contacted me, apologized for the experience, and promised to make up. A few weeks ago, I got an invite to spend some days there again, fully sponsored, and I visited with my husband.
We went through the train, and I'm impressed that the Lagos-Ibadan train experience is still as solid. A plus for them is that they now offer snacks and beverages, so you can enjoy the train trip. We got to IITA, and the environment was always so serene and beautiful. If you enjoy nature, trust me, you will love it here.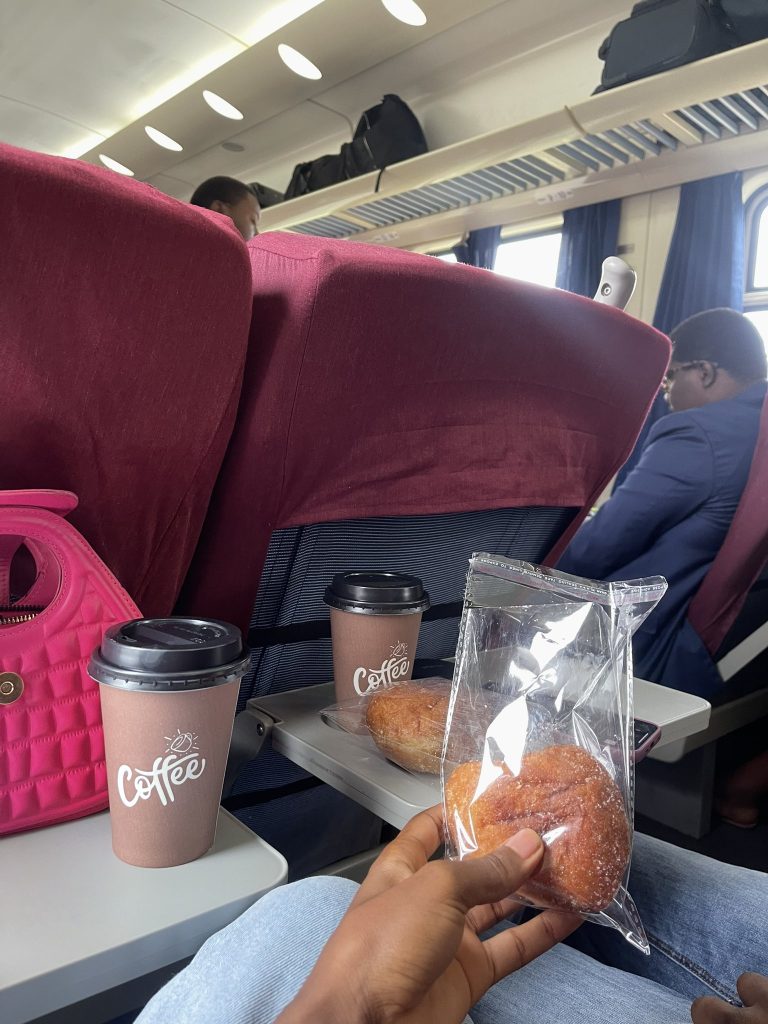 Unlike last year, when the staff faces were so unwelcoming, this year the warm reception was so unbelievable, like they had smiles all over them, ready to help you through the processes, and no, this was not just to me; it was done to every visitor I saw there.
Now, let's go to the rooms; if you saw my tweet last year, you'd know what it was like. Getting there this year, many things have changed; they also have ongoing renovations. The apartment booked for us is a one-bedroom flatlet with a kitchen and everything you need to be comfortable.
Now let's go to the meals. My most significant pain point last year was the food, as I couldn't eat their food. Getting there this year and trying their meals, I can swear they changed chefs; you can go to last year's tweet and compare it to this current one. All the food we were served this year came with vegetables, too.
I have to give them a 9/10 for the meals this year. They have pizza Fridays, and I tried their pizza; it is delicious.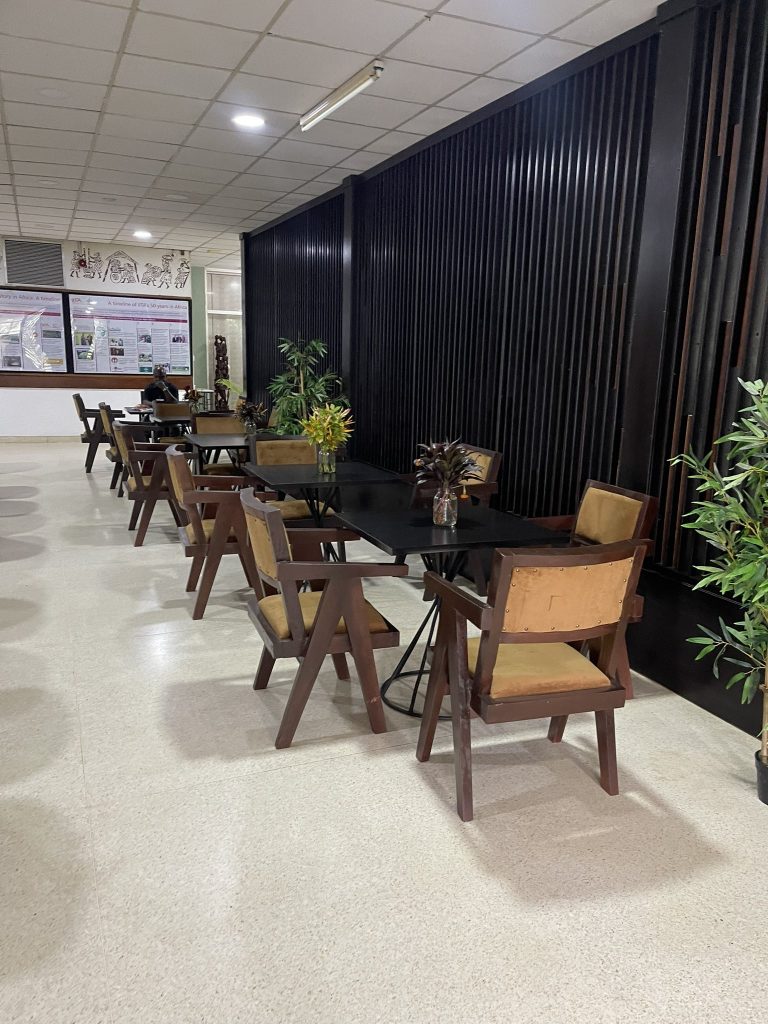 I remember complaining about the struggle to get food last year and how they used broken plates, etc. This year, they have totally restructured the dining area, as you can tell from these videos and pictures.
I have to give it to them for working on feedback. They have an outdoor area where you can sit and listen to little to soft music while drinking or eating.
Overall, my experience this time is on a whole new level, and I'm glad they took my feedback last year and improved their hospitality. Kudos to Bridget, their head of hospitality, for ensuring we have a swell time. She's a fantastic woman, and we will visit again as we enjoy the new developments. Thank you @IITA_CGIAR
How to book a reservation in IITA Ibadan resort?
You cannot simply drop by IITA without making a reservation because of their rather tight policy. To make a reservation, send an email to [email protected] with the dates you'd want to reserve. They'll let you know if it's available, let you know what rooms they have, and provide you with a copy of the current pricing.
Also Read: A Travel Guide to Badagry
Frequently Asked Questions (FAQs)
What does IITA stand for?
The full meaning of IITA is the International Institute of Tropical Agriculture.
What do they do in IITA?
The International Institute of Tropical Agriculture's (IITA's) mission is to ensure food security for some of the world's most vulnerable populations and offer them practical solutions that have the potential to lead to long-term, sustainable economic growth and social stability while fostering an environmentally responsible future that takes climate change into account.
What is the history of IITA Ibadan?
The IITA Headquarters was established in Ibadan, Nigeria, in 1967. The Institute concentrate on food staples because they are crucial to African farmers. The 1,000 hectares that make up the IITA Headquarters contain a 300-hectare forest reserve that protects part of the local flora and fauna.
Which area is IITA Ibadan?
IITA Ibadan is located at Oyo Road, Ibadan 200001, Oyo State, Nigeria.
What is IITA resort Ibadan website?
IITA Ibadan website is www.iita.org/hotel/
Instagram handle: @iitahospitality
Twitter handle: @IITA_CGIAR
How much does it cost to stay in IITA Ibadan?
The current price of the resort and apartments is unknown, but you can reach out to them via mail at [email protected] for more information.
Have you been to IITA? What was your experience like? Do you have plans to go there soon, or you're not interested?
Article Written by Akinmola Adeola (Twitter: @Ade_authority)
Published and modified by: Ndaman Joshua Olayinka, Editor Yinksmedia