It is back to school deals season once more and you know what that means? Another time when students start stocking up on school supplies for yet another school year. The next few days before school resumption will be about "The kids want this… Daddy i need this Laptop for school… Mummy i need a new lunch box…..Their shoes need to be replaced…"
With all the sales activity coming up and as exciting as this season might be for you since the kids are resuming and no more disturbance, there is no denying that it can also get exhausting and overwhelming for parents. Which is why we have decided to share the best back to school deals with incredible offers that you can shop right from the comfort of your home.
With the present increase in dollar rate, our team did research on the top stores offering massive discount for back to school sales to their customers. This article shows you the top stores you can shop, a few simple tips you can follow that could help you get the best deals at an affordable price and save money on your back-to-school shopping.
What is Back to School Deals
The Nigeria "back-to-school" Campaign is part of the biggest sales for everything school-related; from school supplies, beverages & snacks, school books and kits, laptops, and software. A new school year means request from kids for school supplies. Back to school deals help parents and guardians save more on essential school supplies to help the student grow and learn in their new school year.
Back to school shopping deals is getting the necessay supplies and other essentials at the best prices in preparation for the start of the school term in September.
When will Back to School 2022 Sales Start
In Nigeria, school session begins from late August to early September for primary, secondary and a few tertiary insitutions. There is no particular back to school sales date. Most online retail stores begin anywhere from late July, continue through August, and end in late September. Now is the best time to shop for your school resumptions essentials at the best price!!
What are some Items you need for back to school?
Summer holiday is almost over and students, teachers and parents alike are all trying to get through the mad rush of back to school and get back into the swing of things. School kids have a lot of necessities to help them get through school and some of the items under the back-to-school deals that consumers can buy include uniforms, shoes, socks, writing materials, tablets, calculators, backpacks, lunch bags, water bottles, beverages, smartphones, laptops, and much more.
One of the essential item for students these days are Laptops. This was very helpful in taking virtual classes during and post Covid-19 pandemic.
Read our article of the 2021 Black Friday Deals to watch out for in Nigeria
What are the best Back to School 2022 deals?
There are currently several back to school deals in Nigeira. We'll be listing all the best back to school deals from school bags and laptops to everything in between.
Here, we detail everything about the best back to school 2022 deals, as well as our top tips for making sure you have a great sales event. We will also be highlighting the best sales campaign you can find on a range of products from an array of popular retailers.
Jumia Back-to-school Campaign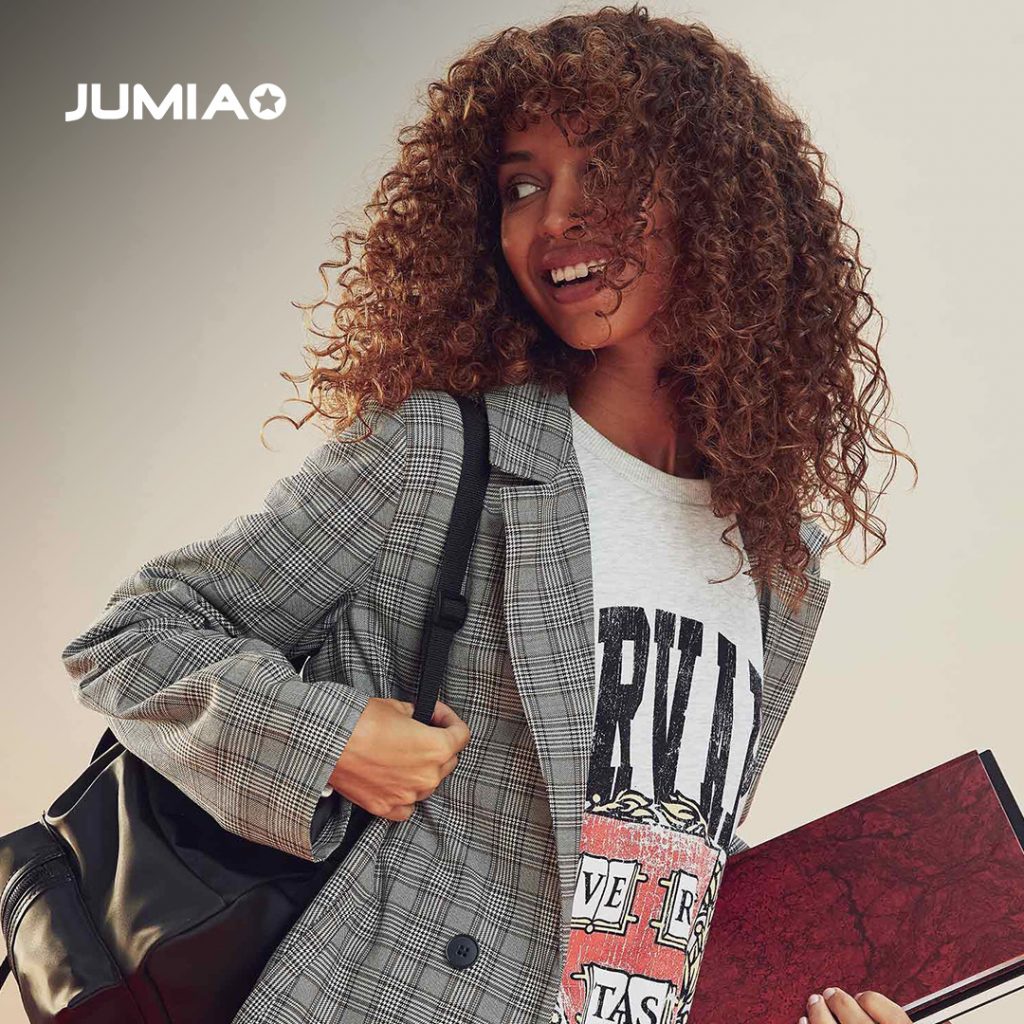 Leading e-commerce platform in Nigeria, Jumia, is running its 'back-to-school' campaign, which is open to consumers nationwide till 28th August 2022. The campaign offers consumers the opportunity to buy authentic school supplies and other essentials at the best prices from world-leading brands such as Adidas, DeFacto, Nestle, HP, Lenovo, and Samsung, whilst enjoying free delivery within Lagos, Abuja, and Ibadan.
Shop for primary back to school items here
Shop for secondary back to school items here
Shop for university back to school items here
Link to shop Jumia back to school deals Here.
Konga Back to School Discount Online and In-Store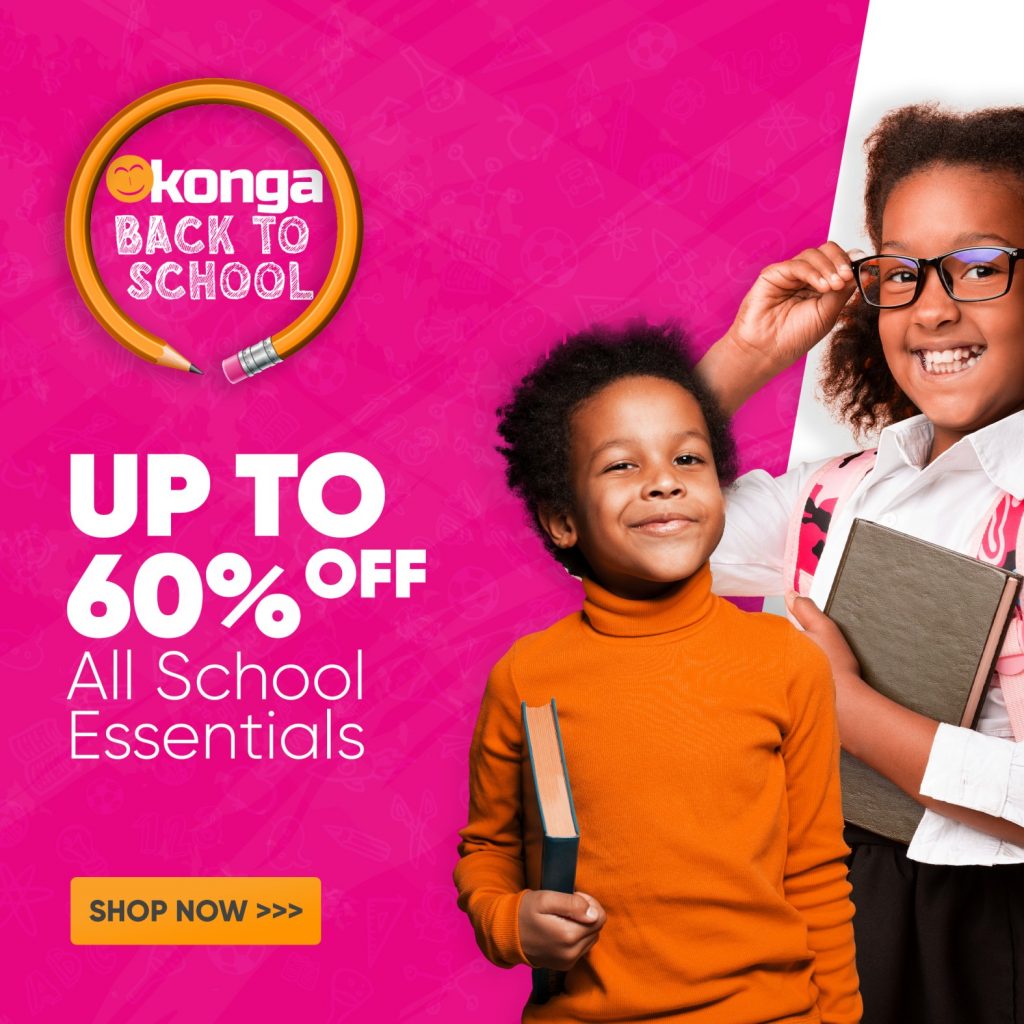 One of our favorite back to school sales this week comes courtesy of Konga. The retailer is taking up to 60% off all school essentials. Konga back to school sale has commenced already and it is live!
Konga school promo offers a wide category of products across the board for nursery, primary and a higher level of learning. Check out a wide range of Konga back to school collections Here.
Skit Store Back to School Offer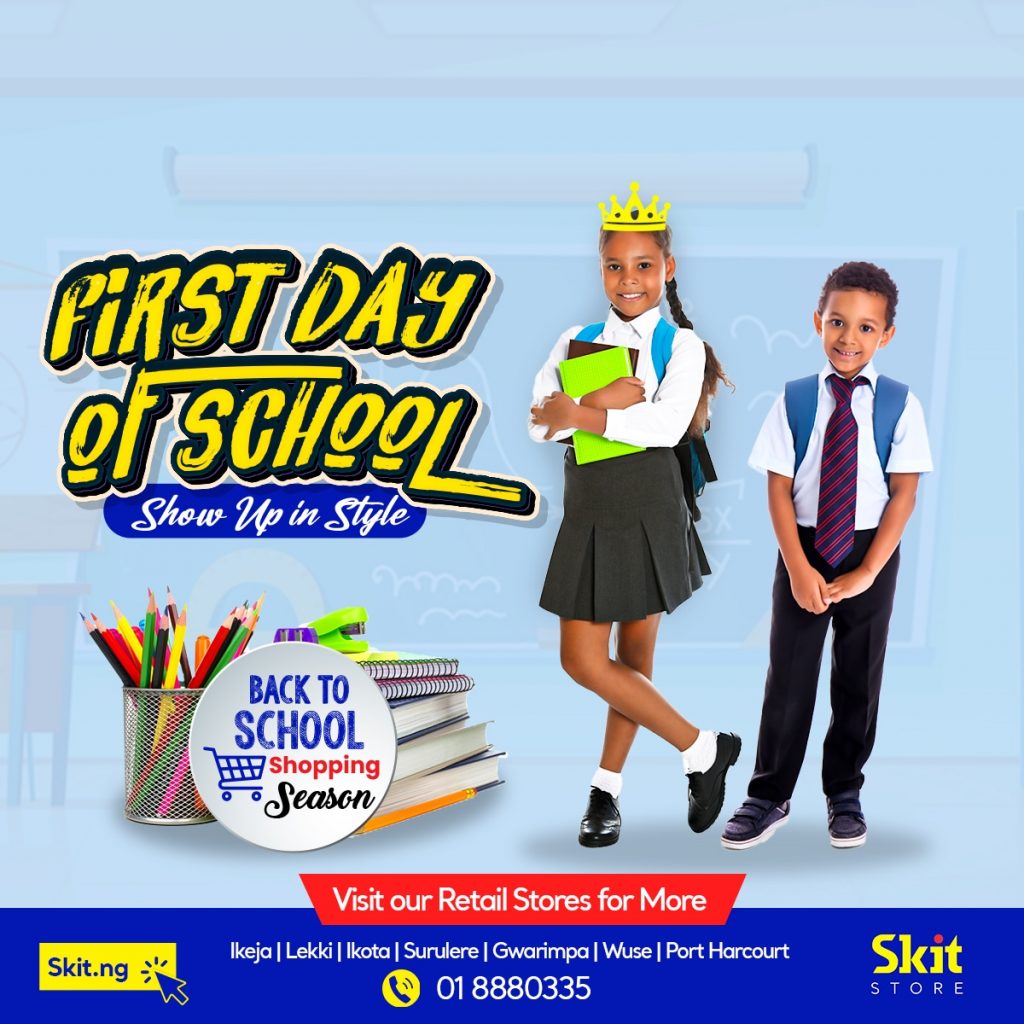 If you're looking for a one-stop shop for school products for the upcoming school semester, visit Skit store. You can also visit any of the physical stores listed below to shop quality back-to-school supplies.
Ikeja; Shop 6, Adebola shopping mall, Isaac John Street, Ikeja, GRA, Lagos
Lekki; 64B, Fola Osibo Street, Lekki Phase 1, Lagos
Surulere; 104, Bode Thomas, Surulere, Lagos
Ikota; F168/189, Road 6, Ikota Shopping Complex, Ikota, Ajah, Lagos
Wuse; GF06, Olive Plaza Banex Junction Alexandra Crescent,
Wuse 2. Gwarinpa; 165, First Avenue, Gwarinpa (Opp. Drumstix Eatery)
Port-Harcourt: 23, Elenlewo Obagi Street, Opp. Fidelity Bank GRA Phase 2.
Back to school sales — Quick links
What follows below is a list of retailers in Nigeria that we suggest you bookmark and check in on this 2022 back to school season sales. The links take you straight to each retailer's official website page, so you can know as soon as the deals drop.
Shopping Tips to snag the best Back to School deals
Create a back to school shopping list of products you want and do your research on what matters
Make a list of different retailers selling the same item you plan to purchase
Compare the prices in store and online
Buy what fits into your budget and focus on the product's price
Check on the previous sale price for the item you want to buy and compare with other stores for a better price
Buy your school supplies in bulk
Check out sales coupons and discount codes that may sometimes double your savings
Look out for additional incentives like free gifts, free delivery, free installation or services
Earn as you spend through reward from purchases, shopping voucher giveaways, reward for purchases and many more
Take advantage of sales after school starts
Laptops and computers will be far cheaper come November during black friday sales and cyber monday, you can hold till then
Get familiar with the store's website and social media platforms
Check on returns policy and warranty periods
Download the store mobile app
Shop from trusted e-commerce store and brands
In conclusion, there are various online and physical retail stores with a variety of products for customers to choose from this back to school season. Take advantage of the retail stores to purchase your school supplies at the best rates.
Happy shopping!