Ramadan 2021 begins in a few days time either on Tuesday or Wednesday depending upon the moon sighting. It is the month in which the first verses of the Quran were revealed to Prophet Muhammad more than 1,400 years ago. Observing Muslims fast from just before the sunrise, or Fajr, prayer to the sunset prayer, Maghrib.
Ramadan 2021 is around the corner! And Muslims around the world will fast for one complete moon cycle, which is usually 29 or 30 days. So we have prepared a list of essential Apps for Muslims observing the holy Islamic month.
Muslim Pro – Ramadan 2021
Muslim Pro is an app that allows you listen to quaranic verses and remind those observing Ramadan with accurate prayer times and time to break the fast. Currently, the Muslim Pro app has around 70 translations, with some languages having multiple translation versions. Users can now listen to the Quran translations audio in various languages.
The app has integrated text-to-speech technology in its Quran feature. Some of the features available on the app include: accurate prayer times, azan, full audio Quran, Halal restaurants & mosques guide, qibla compass, Islamic Hijri calendar, zakat calculation, daily inspiration contents, fasting and prayer tracker, virtual hajj journey, popular verses, and daily duas.
To remove Ads, subscribe for the premium package on Muslim pro app. The app is available for both iOS and Android users. To get access to the new features, make sure to update your Muslim Pro app to the latest version!
Quran majeed
Quran Majeed is an amazing Quran app that beautifies your life with the blessing of reading and listening to the Quran on the go. It is available to download for free on the App store, Google Play Store and available on the Mac App Store.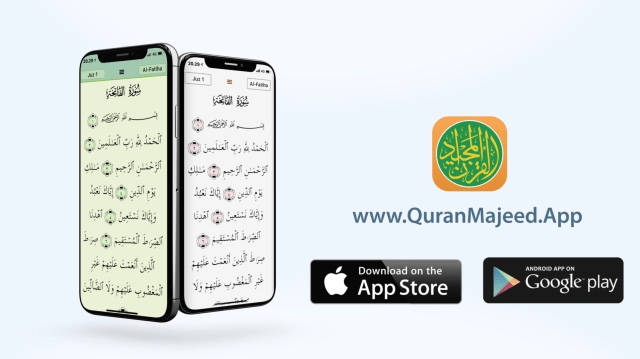 Ramadan Legacy
Ramadan Legacy allows users to track and record their Ramadan achievements throughout the month. It also provides the ability to share your Ramadan journey with friends and other people through reflectiions and photos.
This interactive app enriches the lives of hundreds of thousands of Muslims around the world – helps you stay organized and maintain your spiritual productivity for Ramadan.
Some of the features of the app includes:
Learning Inspirational Knowledge
Guide Your Heart & Set Your Goals for Ramadan With Powerful Exercises
A 30-Day Action Plan such as Ramadan daily schedule, track your fasting and prayers, track your Qur'an and Sunnah habits.
Finish Ramadan With Excellence such as EID checklist
For more information, visit the official website or download the app here
Bayyinah TV
Bayyinah TV's online classes helps users to enhance their understanding of Islam. It has different video courses and lessons, including "Arabic with Husna" (Arabic studies), "Quran: Cover to Cover" (running translation and explanation of the entire Quran), "Divine Speech" (literary appreciation of the Quran), and "Themes from the Quran" (lectures on different topics and subjects in the Quran), as well as many extras. The site has over 1500+ videos and lessons and is constantly growing.
The channel currently offers two subscription plans: $11 per month plan and a yearly subscription ($112/year). Users that can't afford a subscription can submit an application for a free 1-year membership here.
Get the app on Google Play store or download on the App store.
Alternatively, you can download the OnePath Network app, a platform to learn the teachings of Islam, delivered by international personalities and scholars. Download it here
Zabihah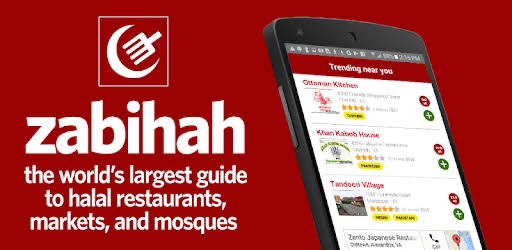 Zabihah provides users with original and largest Halaal restaurant based on your location. It is a useful guide for halal foodies and it also geo-locates the nearest grocery stores, restaurants and mosques.
If you travel often during Ramadan fasting and the sun goes down, Zabihah helps you to locate a decent restaurant with the best Halal food to break your fast.
Zabihah is available on Apple store and Google Play store.
Jumia Food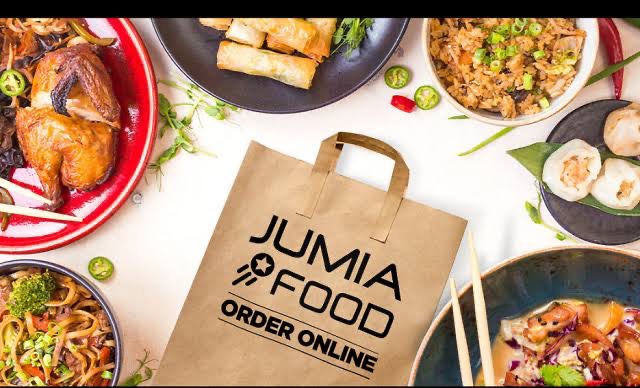 Jumia Food the No 1 food delivery company in Nigeria offers amazing deals during Ramadan season. Users can get the best Iftar meal from hundreds of restaurants and shops across Nigeria and 9 countries with free or discount deliveries to your house in the month of Ramadan.
Islam teaches the importance of giving Iftar and why you shouldn't miss out on its blessings. Jumia users can take advantage of the Ramadan iftar deals to deliver food to others by using the Jumia food app.
Download the Jumia food app on Play store or Apple store
PaySabil
PaySabil is a technology platform bringing together profiled and verified mosques and charities in one place via a Mobile and Web App so that Muslims can give Sadaqah or Zakat from anywhere and at any time by a simple click on their phones.
Giving back and taking care of the less fortunate is a core pillar of Islam, and this is especially heightened during Ramadan. With the app users can donate to their favorite mosques or charities during Ramadan without leaving their homes.
Download on Google Playstore here or use the web app.
Yinksmedia wishes all our Muslim brothers and sisters a happy Ramadan Mubarak in advance and may Allah be pleased with us, Ameen
You can also read more about our review of the OPPO Reno5 F smartphone and the Oppo Enco W11 earbud for great sound quality which can be useful during 2021 Ramadan fasting. While for your smartphone companion with 10,000 mAh Charging Capacity, check out the itel IPP-51 Power Bank Review.