In a move testament to its mission to change the lives of its users through smart tech gadgets, oraimo has announced the launch of AniFast, the exclusive smart-charging technology designed to "charge anything faster".
The AniFast series is a smart-charging technology in a range of oraimo products that seek to provide its users with an impressive leap in battery life. With the 40000mAh and 27000mAh Traveller 3 Power Byte power banks, charger kits (ultra-speed and compact) and a wide range of cables (Micro USB, USB-C and Lightning), the AniFast promises to charge laptops and phones to full power within minutes. Low currency devices are not left out as smartwatches, electric toothbrushes, electric fans ad earbuds will also benefit from the speedy charge of the AniFast™️ wonder.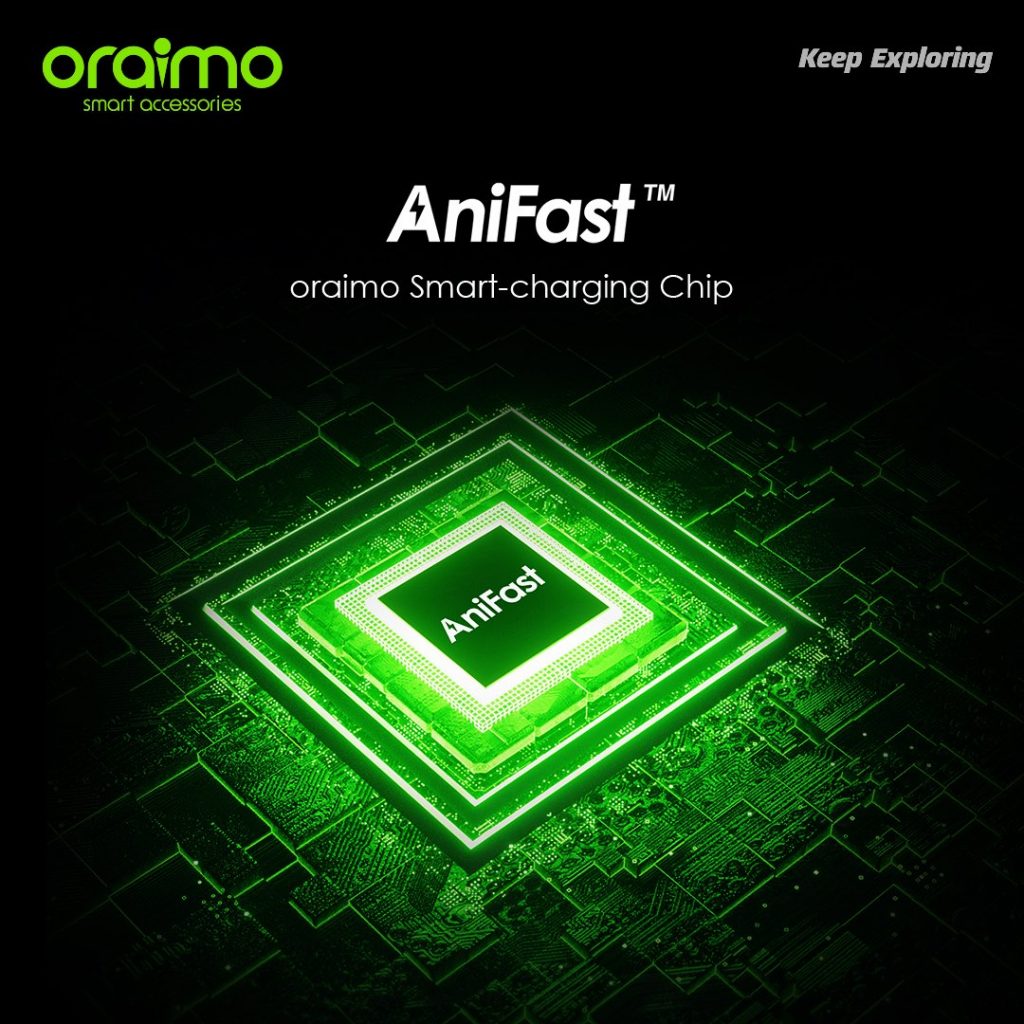 A major offering of the AniFast™️ advanced technology is also its ability to correctly and intelligently identify the charging protocol of each device and adapt itself to it to ensure the fastest charge possible. As a result, it is compatible with most smartphones in the market today.
Oraimo is a leading smart accessories brand in the world today and has completely refined the tech accessory market today by offering millions of smartphone users quality and superior smart accessories at great prices.
Amongst its other innovative tech products are its recently launched smartwatch, the Watch Pro 2, earbuds such as the FreePods Pro and FreePods 3, Wireless Bluetooth speakers and so on. oraimo currently runs over 100,000 retail stores in 50+ countries across the world.
Read More:

Shop any of her power devices via the e-shop ng.oraimo.com
Follow oraimo on social media.
Facebook: oraimoNigeria
Twitter: oraimoMate
Instagram: oraimoclub