X, formerly known as Twitter, is one of the world's most prominent social networking networks, with over 330 million active users. But did you realize it can also be a lucrative source of revenue? This article will discuss how to earn money from X and how an influencer, Mark, made $700 from the social media platform X in 75 days.
On July 13, X unveiled a Creator Ads Revenue Sharing Program, which allows platform creators to earn a portion of ad income.
The program went live on July 28, with creators sharing screenshots of what had been paid into their Stripe accounts.
According to @markgadala, X sent millions in creator payouts today (08/08/2023). I've only been active on X for about 75 days and earned almost $700.
He tweeted, Let's first talk about the revenue model for X. They seem to be doing a "flat" CPM model, which means no matter your niche, you will get paid a flat rate of $.001 per 1,000 impressions. Unlike YouTube, which pays CPMs based on niche, I got $670 for 61 million impressions.

This means that accounts that share the most viral content will be rewarded the most; accounts like @InternetH0F post random funny memes and quickly get 100M impressions in 1 day. That's $1000 a day for posting memes. That account is less than 1.5 years old.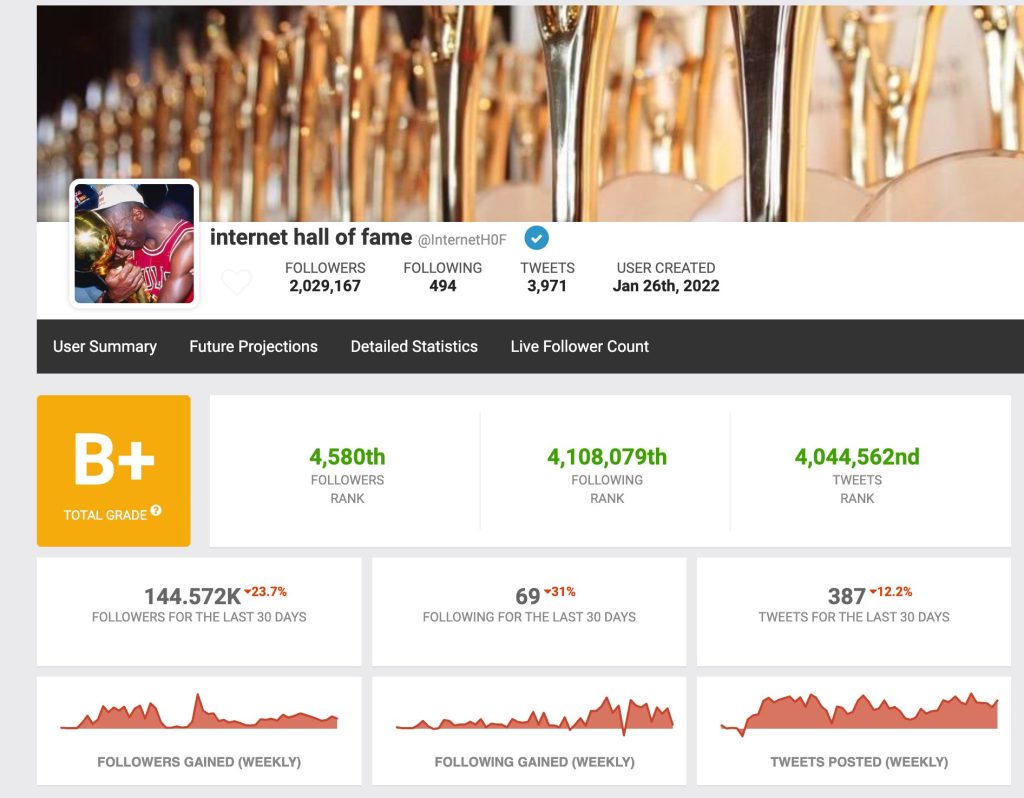 One last point before we get into the steps to grow an account, to qualify to get monetized, you need to:
Be subscribed to Twitter Blue and pay the monthly fee of $8
15 million impressions in the last three months
Have at least 500 followers on your X account.
Once you've met the eligibility requirements, add your bank account details (create a Stripe account) to get $50 and above payouts. It's way easier than YouTube.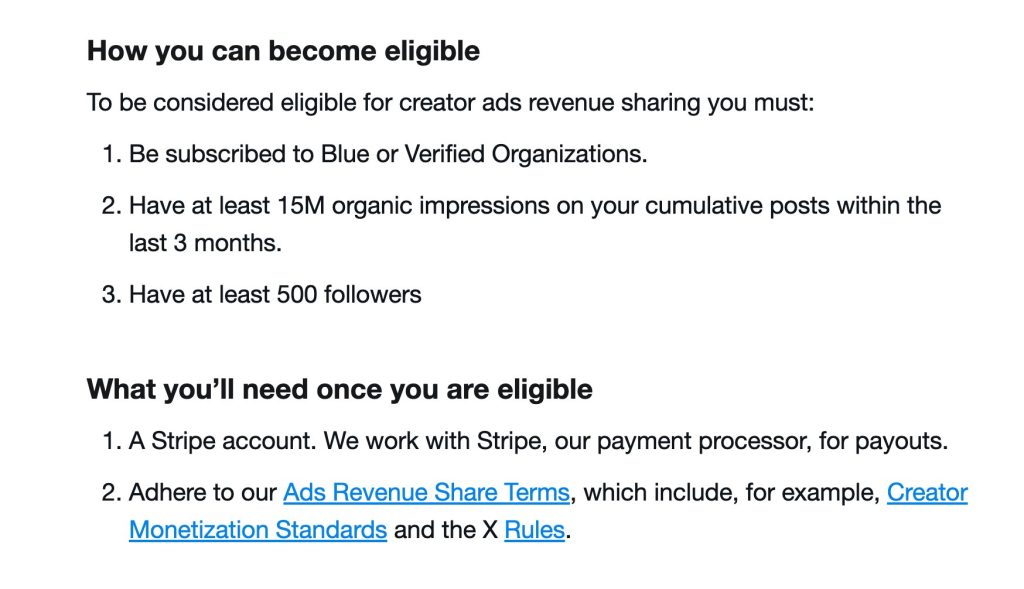 He later shared five easy steps on how to make money posting on X. Now let's get into the process:
1. Find your Niche
Having a niche as a content creator is very important. Social media sites like X will group you and recommend your posts based on your niche and "topic." I chose AI and tech as I'm currently working full-time on both.
2. Create Quality Content to earn money from X
I've posted a thread almost every day for the last 2.5 months. What seem to be the most important factors are engagement rate, bookmarks, and reposts. Your content should be engaging enough to make users stop scrolling and want to save and share.
3. Stay consistent
I took a few days off for my birthday, and my engagement plummeted (in only three days!). Social Media sites reward consistency, and X is no different. Consistency and quality of content will set you apart and help you earn impressions and revenue quickly.

4. Be original
When I started posting, I made sure everything I wrote was 100% original, and within a few days, I saw the same viral threads get copied and pasted (in other languages, too!). All had different engagements than mine. So be original and focus on quality over quantity.

5. Follow what's Trending
X, Twitter has always been the place where trending and breaking news happen. Following the trends in your niche and finding exciting things to talk about are very important.
Mark Gadala-Maira is one of many X users who have shared their payout from X.
Abazz from Nigeria also shared his caption, "Woke up to receive an alert. Thank you, Elon, he said when he shared a screenshot of his 220,345.6 naira earnings.
How to make money on Twitter (X)
There are several ways to earn money on Twitter (X), whether you're an influencer, a small business owner, or someone trying to monetize your account.
X Ads: Ad revenue sharing allows you to split revenue from organic impressions of ads displayed in answers to content you post on X from verified users. This is part of our ongoing endeavour to assist people in earning a living directly on X. Ad Revenue Sharing and Creator Subscriptions will be set up freely by creators. They are available to creators worldwide who match X qualifying criteria.
Creator Subscription: Earn a living on X by letting anyone subscribe to you for your monthly content. With creator subscriptions, you can offer exclusive content to paying subscribers on your Twitter (X) account. You must be 18 or older, have at least 500 followers, and your account must have been active in the last 30 days to be eligible. Once the application is approved, you can charge $2.99, $4.99, or $9.99 monthly to provide your subscribers with different types of exclusive content.
Affiliate Marketing: You can earn money as an affiliate on the X platform. Affiliate marketing is the practice of recommending items or services to your followers via free or paid Tweets. Depending on the affiliate program you're marketing, you can receive a percentage-based or flat-rate commission fee from that referral.
Offer Social Media Services: This entails taking daily control of another person's or company's Twitter account. Social media services include creating and curating content, communicating with followers, running ads, and developing growth strategies
Become a Twitter Influencer: Influencers can earn money in various ways, including affiliate marketing, sponsored content, and product reviews. To become a Twitter influencer, you must build a solid personal brand and grow your Twitter following.
Sell Twitter-Related Products: While these strategies for monetizing Twitter are fantastic, nothing beats selling products. This is the ideal way to generate money on Twitter because you keep the entire profit and have complete control! Your followers are following you because they like what you do, so why not capitalize on that?
Run Sponsored Tweets: As well as selling products, you can sell products for other brands or companies by joining sponsored tweet networks and posting paid tweets. This is a typical way for creators and influencers to earn money from sponsored tweets. Using sponsored tweets is a simple way to generate money on Twitter. Once you have a substantial Twitter following, you might locate firms willing to pay you to promote their products or services.
Ticketed Spaces: In 2021, Twitter introduced its "Ticketed Spaces" service, which allows users to make money by hosting live audio rooms. This functionality will be available to those with at least 1,000 Twitter followers. This is essentially an expansion of the newly introduced "Spaces" function.
You'll love the Machine Earning newsletter if you want to learn how to make money with content, tech, and AI. It's 100% Free and sent right to your inbox. Sign up here.