We live in an era were technology keeps advancing with innovations which make us a target for mobile threats and security breach. Gadgets such as smartphones, tablets, laptops, and other devices are vulnerable to mobile malware attacks, if not secured properly can expose our devices for communication and information to risk.
An increase in mobile device usage has brought about multiple security threats that call for individual action. Every user is responsible for protecting their mobile devices from security threats. This article will familiarize users with mobile security threats tips and how to protect themselves.
Download your Applications from Official Stores
Mobile phone users should download apps only from their respective official app stores and take time to read review of other users. Apps from Apple App Store, Google Play or Amazon Appstore might not be 100% secure from mobile threats, but at least they are tested thoroughly and safer than dowloading from unofficial stores. Hackers create counterfeit apps designed to mimic trusted brands or apps with non-advertised malicious features to obtain users' confidential information. Reading the end-user agreement carefully, before installing an app, can prevent users from allowing their malicious software from Apps onto their device.
Ensure you get rid of old Apps and check for last update of the Apps you intend to keep using. Updating your Apps does not only introduce new features, but they also often solve security issues like bugs and virus too.
Also read: TECNO Security Response Center Partners with HackerOne to Safeguard TECNO Users
Grant Permission to only Secured and Trusted Apps
iPhone users dont need to worry much about this. Apple have provides some privacy controls that allow users to block app access to photos, contacts and GPS features if they think these permissions are unnecessary.
Think carefully before granting permission to an app that needs acess to your camera, gallery or contacts. Allow apps only from known sources and avoid using third-party apps you do not trust to keep your device safe.
Due to negligence or lack of information, some users may tend to visit unsecured websites and install unknown applications or third-party app which exposes them to cyber threats.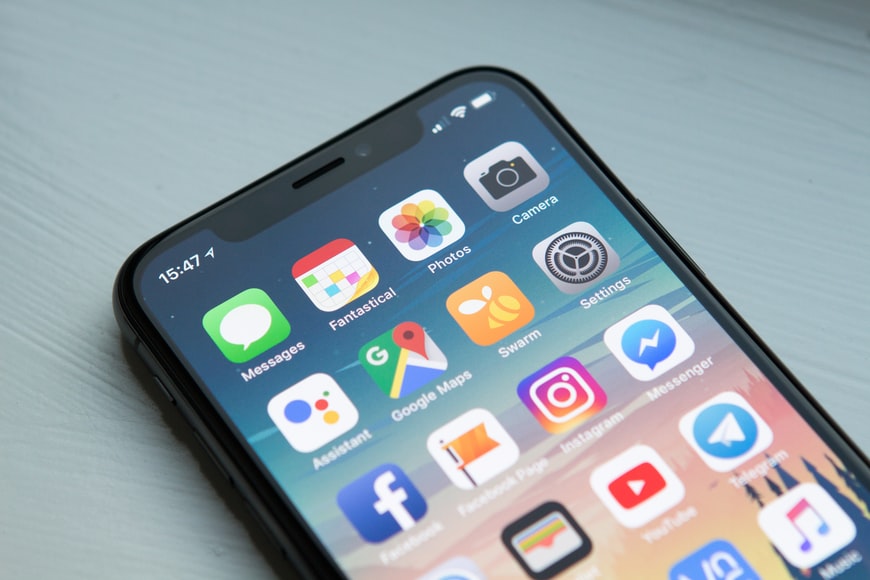 Install Anti-Virus Software
The use of Anti-virus software protect against viruses, hacking attempts and detect malicious apps and adware on your devices. Some reliebale security solution and software, like Kaspersky, Norton, Panda's free antivirus software with VPN features included as an added bonus. Make sure to select mobile internet security software from a trusted provider and keep it up to date.
Always Keep your Phone Operating System Updated
Update your iOS and Android devices operating system and apps as new version becomes available protects it from newly discovered threats. These updates improve your user experience on the phone and grants security and better performance. Many mobile threats can be avoided by installing updated versions of software.
To update your phone operating system, search for "about phone" and click "system updates". Note it differs depending on the phone model or operating system.
Set Secure Passcode on your Device and Apps
Finally, setting secure passwords on your mobile phones will make it harder for a hacker to acess it. It's also suggested to set a different password for each app. This way if one password is discovered, the hacker won't have access to all your information.
Avoid weak passwords on your phone. Doing so is especially useful when your phone is lost or stolen. To avoid theft of personal information when your device is misplaced or stolen, users are adviced to have their phones locked using a passcode, fingerprint, face ID or pattern lock depending on your phone capabilities.
Connect to Secure Wi-FI Network
The most common threats of using a public wifi/unsecured wifi connection is theft of personal information such as Login credentials, financial information, personal data, pictures, videos and location. Another threat is the is the implementation of malware on your device. Publi wifi connections can be tempting but very risky for mobile users.
A VPN (virtual private network) is one of the best ways to secure your internet connection while using a public Wi-Fi. It keeps your connected device safe from threats, protect your location and keep your personal information
For data safety purposes, it is critical to ensure the WiFi network you are connecting to is encrypted. On the other end, while sharing hotspot to the public make sure you strong passwords and turn on encryption to keep your Wifi secure to prevent others from accessing your network.
Stop Jailbreaking or Rooting your Phone 
Rooting your andorid device or jailbreaking your iPhone can compromise the phone manufacturers security and ultimately weaken the security of your device.
In addition, jailbreaking or rooting your phone to allow the phone to install and run third-party applications that haven't been approved by Apple or Google might contain malicious code, and cause your device operating system to crash. Please, do not attempt to jailbreak or root your device, unless you are sure of what you do.
Conclusion
There is just one recommendation for you as a conclusion, mobile phones are connected to our lifes and easy target for hackers if not protected. Mobile malware keeps evolving globally and it is important we take proactive actions to prevent them.
We use our phone to perform various task online and to protect yourself from mobile threats, keep these seven (7) mobile security tips in mind.
Kindly ask any questions related to the article under the comment section below