The Hipods H2 earphones is Tecno's first wireless earphone offered in only black and white colour options. The earphone is fashionable and convenient to use while making calls or listening to music. I have been using the earphones for two weeks now and I am quite impressed with their performance although there are some issues I encountered.
What is inside the Box
Hipods H2 earphones (2)
Charging case
USB charging cable
Extra Eartips
User manual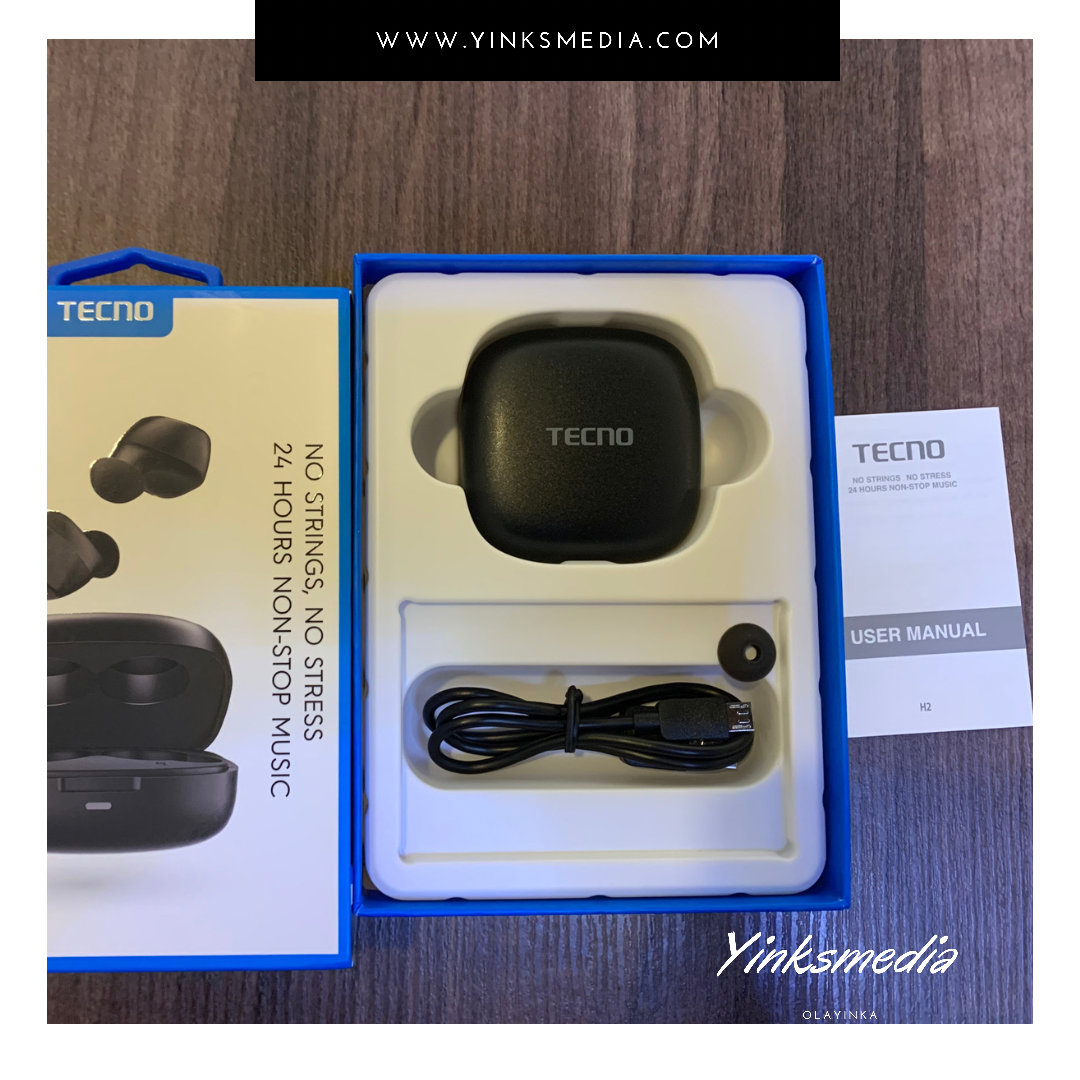 Tecno Hipods H2 Specifications
Colour: Black
Model: H2
Weight: 55.5g
Dimensions: 58 * 58 * 29.6 mm
Transmission distance: 10m
Battery capacity: 45mAh (per earphone)
Charging case battery capacity: 300mAh
Talk Time: Approx. 5hrs
Standby time: Approx. 30hrs
Bluetooth version: 5.0
Playing time: Up to 6 hrs (60% volume), up to 4 hours (100% volume)
Charging time: 1hr
Voice notification: Prompt tone
IPX4 rated for dust and water resistance
Environment Noise Cancellation (ENC) technology
Available colours: Black and White
Supports IOS and Android system
What we liked
Smart touch controls
Long-lasting battery
Good price
Dust resistance
Smart Pop-Up For Instant Pairing
What we didn't like
Bluetooth pairing issues with random device
The charging case indicator light doesn't change colour
Too much water can damage the earphones
The noise cancellation feature is not good enough
The Hipods H2 Earphones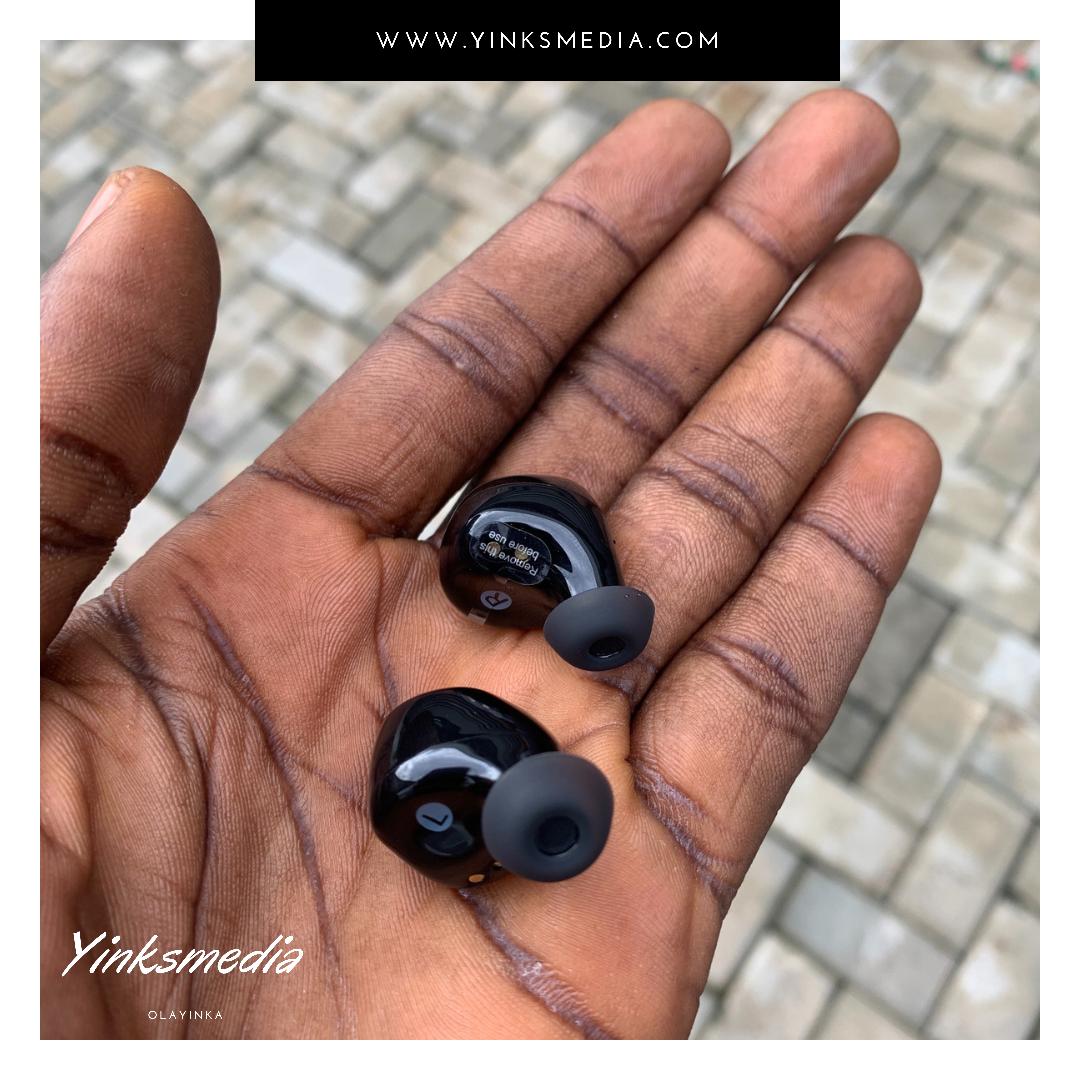 The Earphones are quite Fashionable and attractive with their shiny finish black curve design. The earphones come in a pair of Left (L) and right (R) which are clearly labelled. Each earphone should be put in the ear according to the label on it, otherwise, it won't fit. The ear tips come in Small, Medium and Large sizes depending on how you want them to fit in your ear.
Each earphone has a touch panel for easy operation and function. The charging contacts, ear tips, indicator light and voice microphone comes with the Earbuds.
Charging case
The black charging case come in a plastic round box design which houses the left and right earphones is lightweight and fits comfortably into the pocket which makes it easy to hold while moving around. The top of the case comes with TECNO branding and a micro USB charging port on the right side. At the of the case is the charging indicator light which doesn't indicate colour to show you the power status. The earphones fit firmly on the case.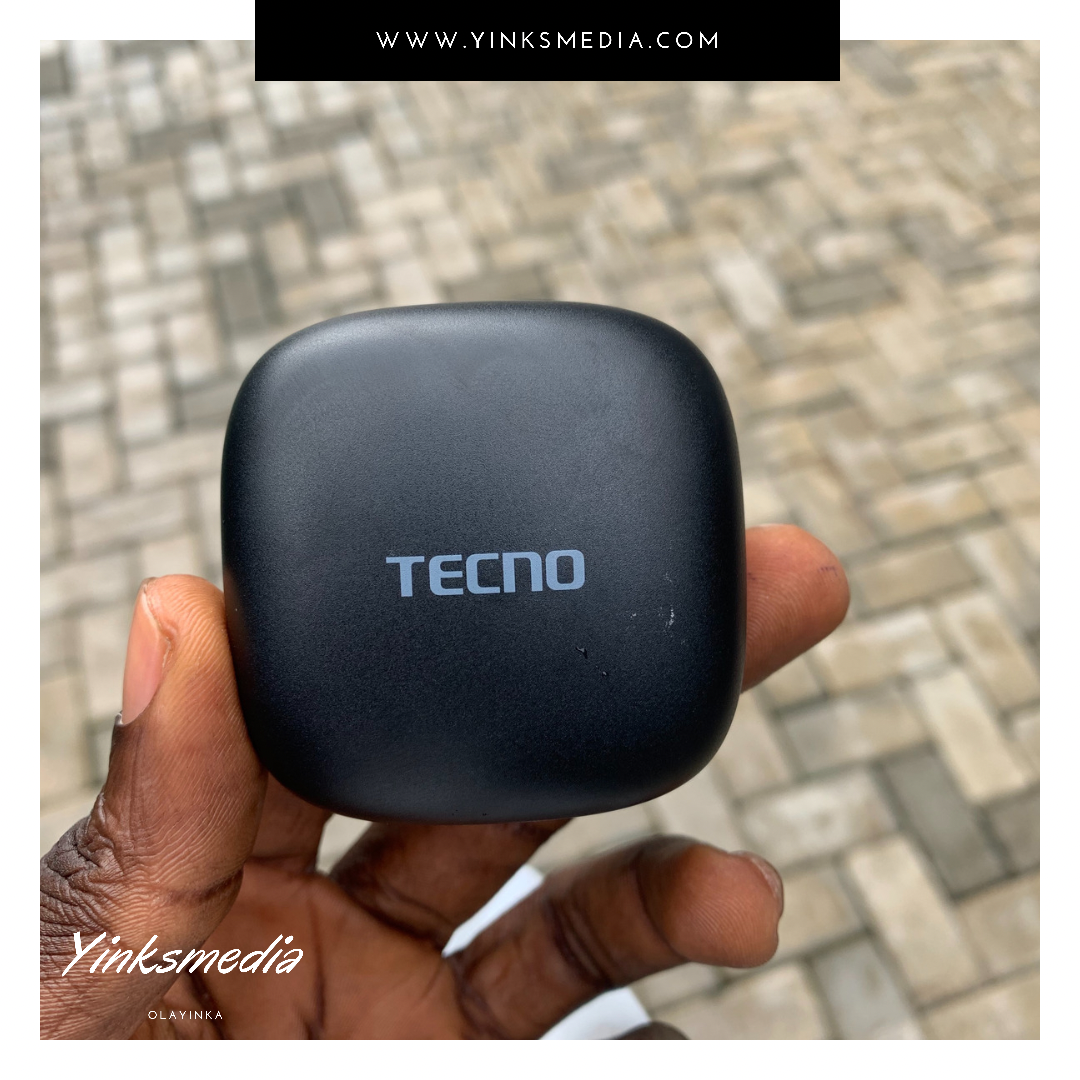 Connectivity
Immediately you bring the left and right earphones out of the charging case, then you can pair them with the name TECNO hipods H2. When the Bluetooth device has been connected the first time, the earphones will automatically reconnect when turned on at any moment. Bluetooth pairing wasn't a smooth process for some devices even with version 5.0 due to some technical reasons but it worked for most phones. If the pairing doesn't go well the first time, clear the phone pairing information or reset Bluetooth pairing and search for a Bluetooth device to pair again.
Bluetooth transmission distance from your phone to the Hipods H2 earphone is 10 meters and it works perfectly in an obstacle-free environment.
According to Tecno, the smart pop-up connection works on only selected Tecno model which includes; TECNO phantom 9, Camon 12, Camon 12 Air, Camon 12 Pro and Spark 4. Others which we were able to test are the Camon 16 and 17 series.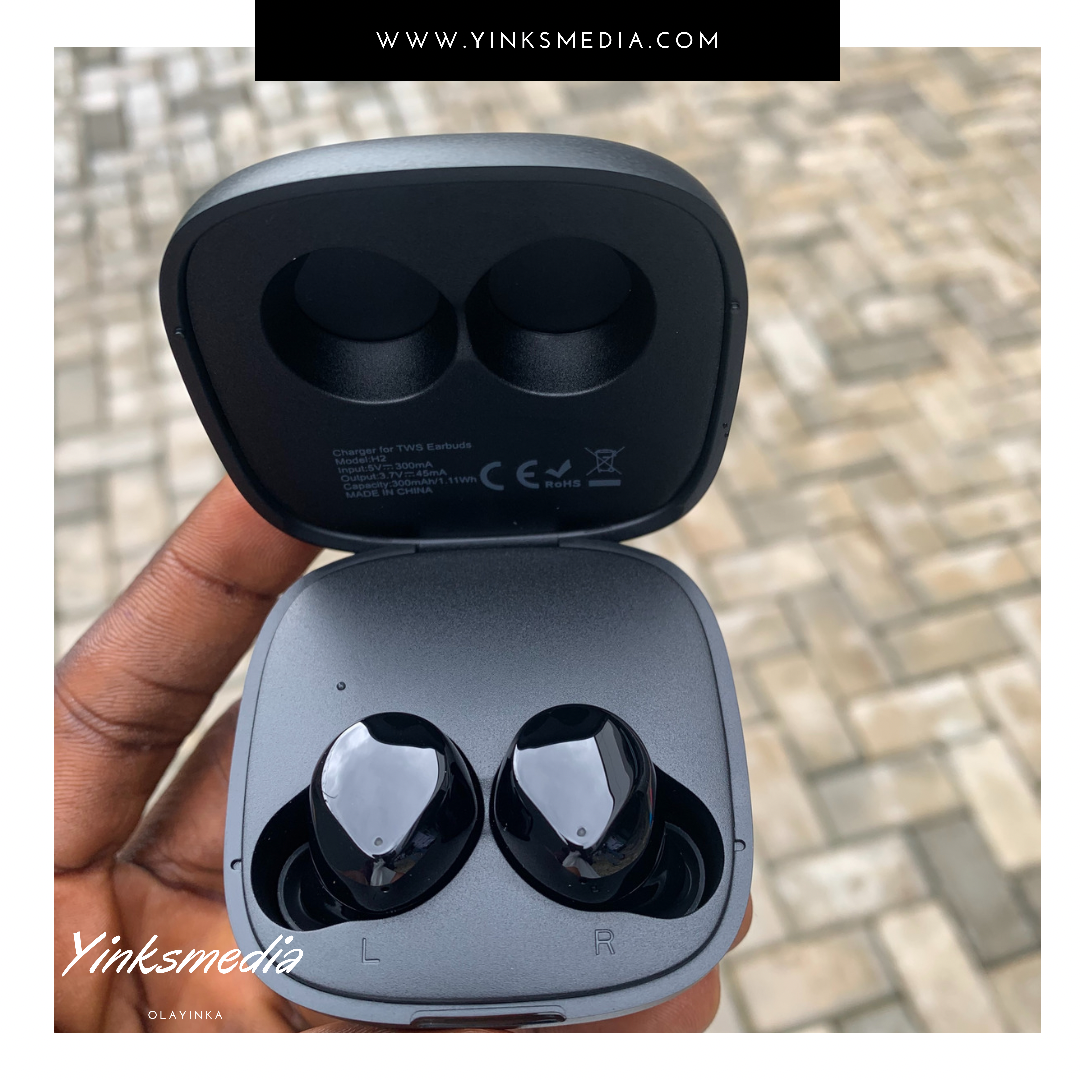 Hipods H2 also has a voice assistant function which gives you access to Google Assistant for Android systems or Siri for IOS systems.
Audio Quality
The Hipods H2 are quite good for receiving calls and playing music because the audio is clear and stable in a quiet environment. In a noisy environment, it is a bit preferable with little sound distortion because of its noise cancellation technology and tight fit into the ear. It is built with Advanced Audio Coding (AAC) technology, which improves the audio efficiency and gives me a lovely sound. The bass came out fine with great audio output and for this price it was okay.
Battery Life and Charging of the Hipods H2 Earphones and Charging Case
Talking about the battery life, the Hipods H2 is built with a 45mAh battery capacity per earphone while the charging case battery capacity is 300mAh.
The case is charged via the Micro USB port on the right side and takes about 1.5 hours to fully charge. The earphones have a contact point which serves as the charging point. The earphone's battery life is pretty impressive as we could use it for 4 hours for music and calls. The charging time for the earphones took about an hour.
Other Features:
Tecno officially states that the earphones feature environment noise cancellation (ENC) technology, IPX4 rated for dust and water resistance and comes with 120ms low-latency mode for a better gaming experience also supporting sync between audio and video. We tested for noise cancellation and it worked out but wasn't that effective. IPX4 water-resistant means the earphones could do away with water splashes and spills but they should not be immersed in water. I won't advise anyone to try the water-resistant feature because it wasn't tested.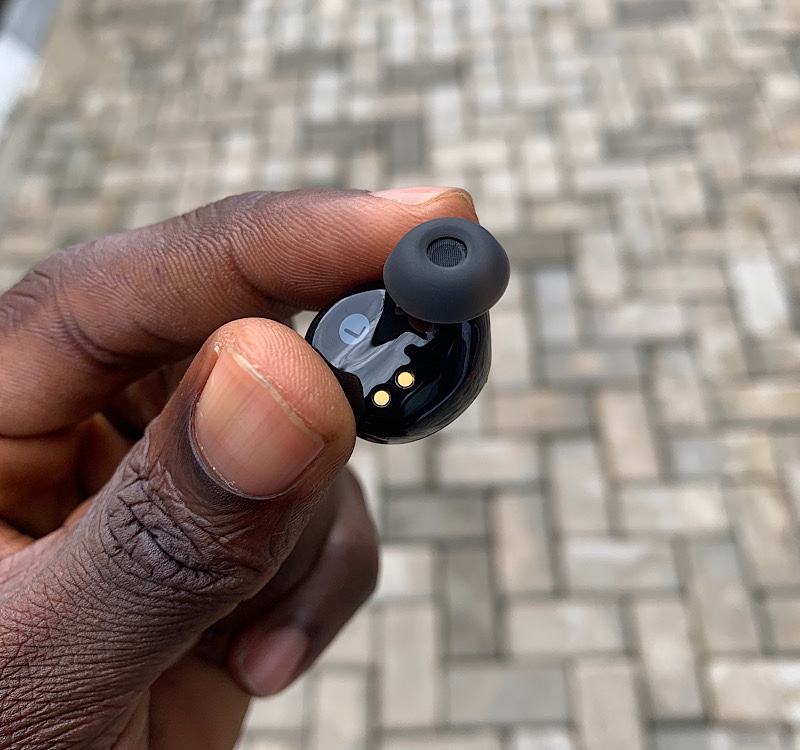 Tips and Tricks while using the Hipods H2
Play/pause music: Double click the touch panel to pause while playing music, double click to play again
Volume up/Volume down: press the R or L earphone touch panel to increase or decrease the volume
Next/Previous song: Triple touch L or R earphone touch Penelope to next or play the previous song
Answer/Hang up call: Double-click the touch panel to answer or reject a call
Reject a call: Press and hold the touch panel for 1 second and release after hearing the tone when the call is coming to reject an incoming call.
Switch/Reject three-party call: Press the touch panel for 1 second to switch during the call or double-click during the call to reject.
Call back: click the touch panel 4 times under the music pause status
Turn on/Turn off Voice assistant: press the touch panel for 4 seconds under the connected state or long-press the touch panel for 4 seconds and hear the tone
Clear Phone pairing information: click the touch panel 4 times in pairing mode
Power on/Power off To power on, open the charging case and long-press the earphone touch panel for 3 seconds. To power off put earphones on the charging case and long press the touch button for 10 seconds.
Final Verdict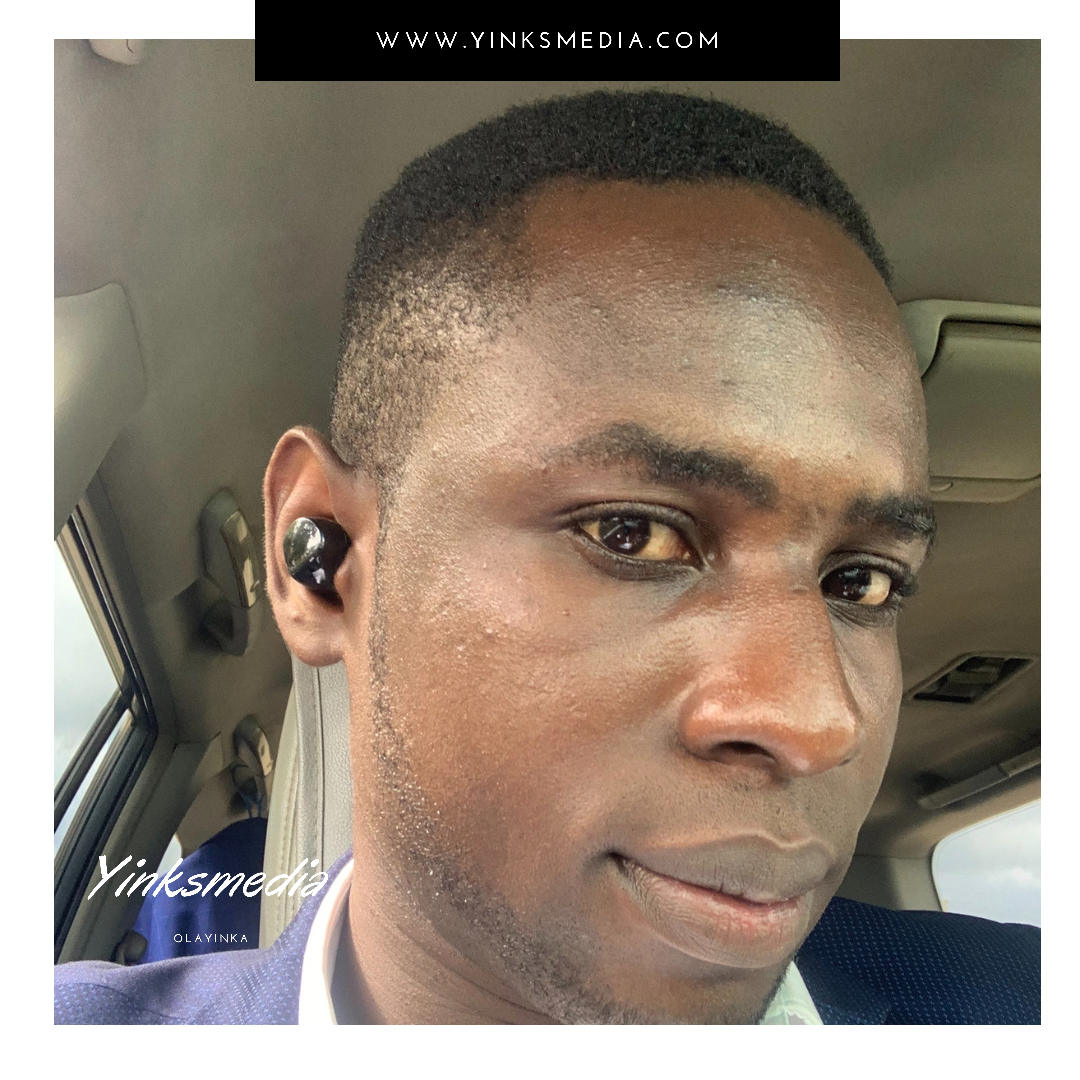 The Hipods H2 allows you to enjoy wireless and immersive music.
If you choose to get affordable and long lasting earbuds with good sound quality, the Hipods H2 wireless earphones are worth your money. It's a good transition for those willing to change from wired earphones.
Price and Availability
Tecno Hipods H2 in Nigeria retails for 11,100 naira on AliExpress or Jumia and it is available both offline and online in all phone stores nationwide.