As the water recedes further, millions of Nigerians are left to gather their ruins. Both valuable lives and properties worth millions of naira have been lost. Hunger and water-borne diseases are likely to spread as water stagnates and stinks. Residents are significantly displaced due to flooding in Nigeria. Young people and the elderly are particularly vulnerable to rising cases of cholera, diarrhoea, and typhoid.
Recently, several European nations experienced the biggest temperature surge in decades. Today in Africa, Nigeria is experiencing the worst flooding in years. The bells are ringing loud and clear. Climate change crises are not predisposed to any particular region.
Beyond climate change, the lack of infrastructure has increasingly contributed to the exacerbated climate crisis. Unfortunately, Nigeria's plan to construct the Dasin Hausa Dam downstream to control the periodic releases from the Lagdo Dam in Northern Cameron were never carried out. Excess water is released from Lagdo Dam at peak levels, causing severe consequences along the course of River Benue and its tributaries.
Therefore, it is clear that this could have been avoided, or at the very least, managed, with the right infrastructure. However, the National Emergency Authority (NEMA) describes the situation as "beyond control." Individuals, as well as political and community leaders, must be held accountable and responsible. To prevent future occurrences of this kind, immediate action must be taken.
Is it heat waves or perhaps a climate crisis?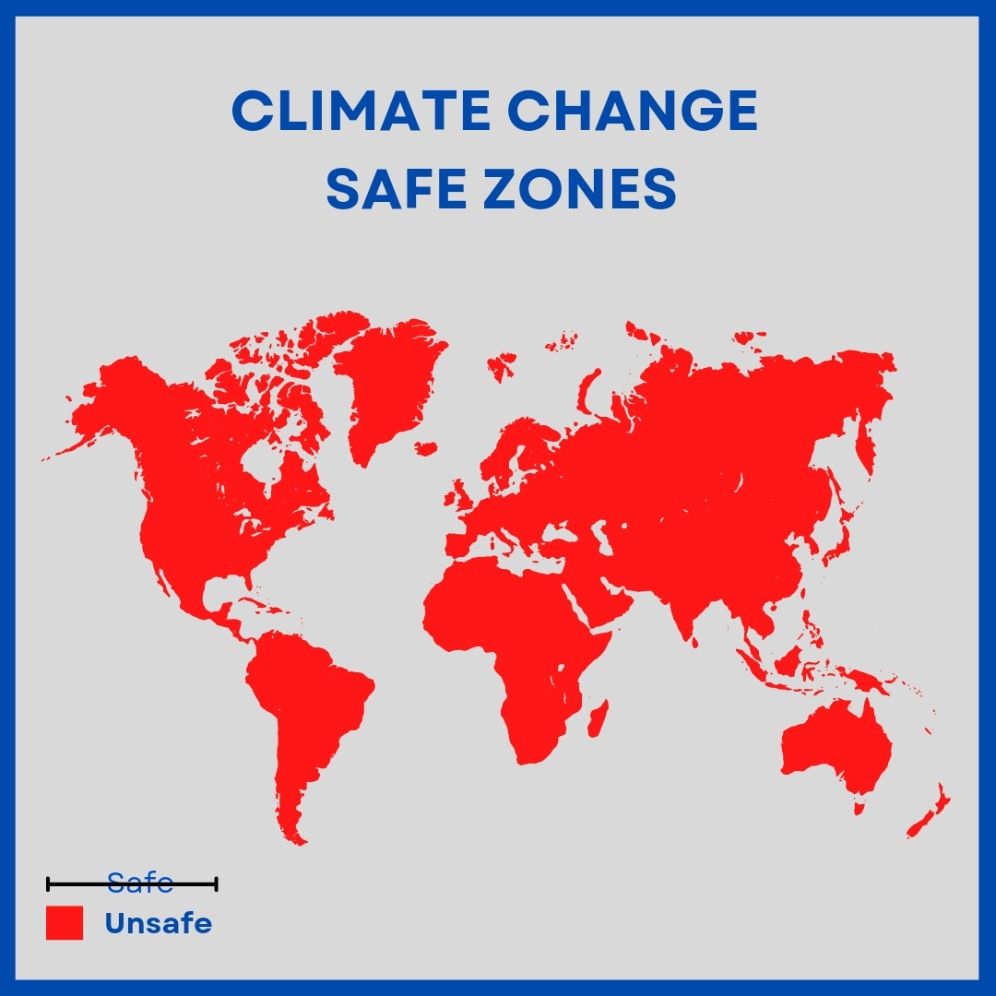 As the UK records its highest-ever temperature in decades, do we await another indicator that the earth's climate is actually changing?
With a temperature of over 40 degrees Celsius, the UK experienced its highest temperature climb in decades. Similar blazes have been reported in France, Croatia, Spain, and even Ireland in recent weeks. The disruption of schools, travel, work, and healthcare is now imminent due to its magnitude. Young people and the elderly are particularly vulnerable in this situation. When combined with high humidity, heat waves become even more dangerous. Extreme heat can exacerbate drought, cause infrastructure failures, and endanger humans and the economy.
Climate crises are not predisposed to any particular region. It is for sure loud and pervasive. For instance, severe drought in East Africa is putting millions of people in danger of starvation. Children are becoming the biggest victims. In Nigeria, surviving heat waves and abrupt weather conditions have become an essential skill for the majority. Extreme heat, drought, unusual rainfall patterns, and flooding have become the norm.
These events have repeatedly gestured at world leaders to accept the urgency of the present and take decisive action against climate change. We must act, and we must act now.
The article was written by Mmemek-Abasi Etim. He is an Infrastructure Engineer with interest and experience in Civil Engineering, Environmental Sustainability, and Public Health.