The 6th edition of the Lagos Digital Summit held in Lagos on November 25th, 2022. The
the event brought digital technology players, digital communication professionals and
enthusiasts, and business leaders together for a day of insightful, practical, fun and
engaging sessions at the Zone Tech Park in Gbagada Lagos. It was organised by
Mustardels Media and Expoze Nigeria.
The theme for Lagos Digital Summit 2022 was "Scaling Businesses Leveraging Digital
Technology" and this successfully put the spotlight on a lot of critical issues faced by
businesses and operators in Nigeria.
Adewale Adetona a.k.a iSlimfit, Convener, Lagos Digital Summit, while he gave the
opening address stressed the importance of the event theme stating that "business owners
in the 21st century need to learn when and how to leverage digital technology to scale
their businesses."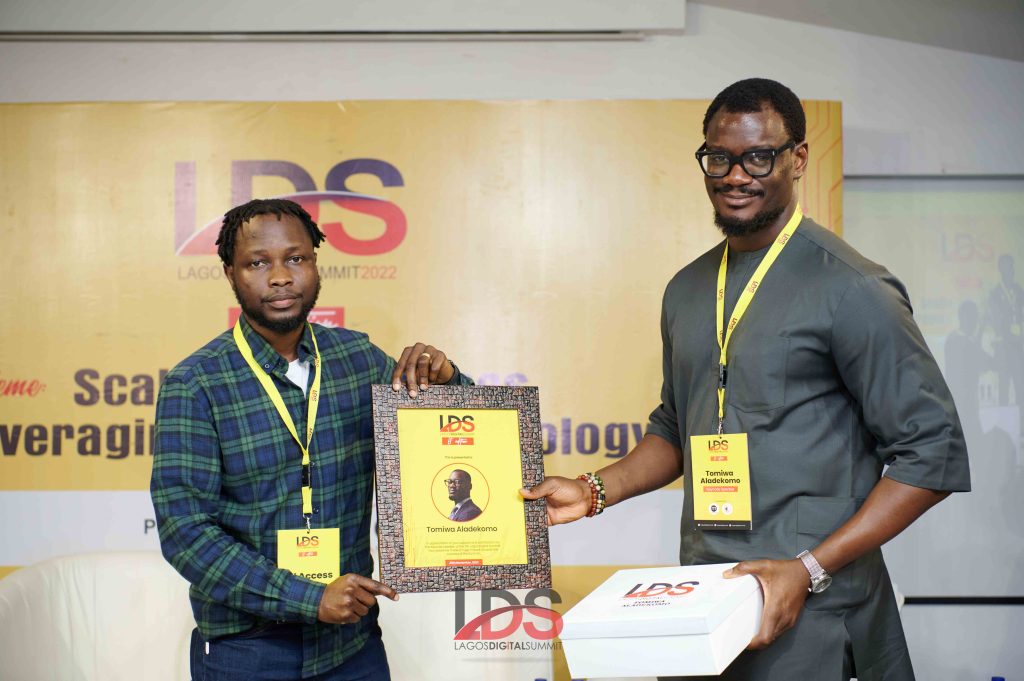 From the Keynote presentation, panel sessions and fireside chat, #LagosDigitalSummit
2022 was an impactful and exciting experience for both online and on-site attendees.
One of the attendees, Ade' Ogunyale shared on LinkedIn: "The first time I heard about
Lagos Digital Summit was in 2019 and I made plans to attend with Rinu, Chuckz, Olamide
Omoregha and many others. However, I couldn't attend it back then……. Long story short I
eventually got to the venue of the event around past two – I missed a lot, to be honest. But I am glad I got to watch Seun Adeola speak, I got the opportunity to meet Joshua Folayemi
Esq., I even saw Adewale Adetona for the first time. Plus I got the opportunity to connect
with my old friends Olamide Omoregha, Chuckz while also meeting Temi, Danzor and
Prince Tosin. At the end of the day, I had fun and learnt a bunch of new stuff, I'm glad I
broke the jinx and I'm looking forward to the next edition of LDS. #LagosDigitalSummit."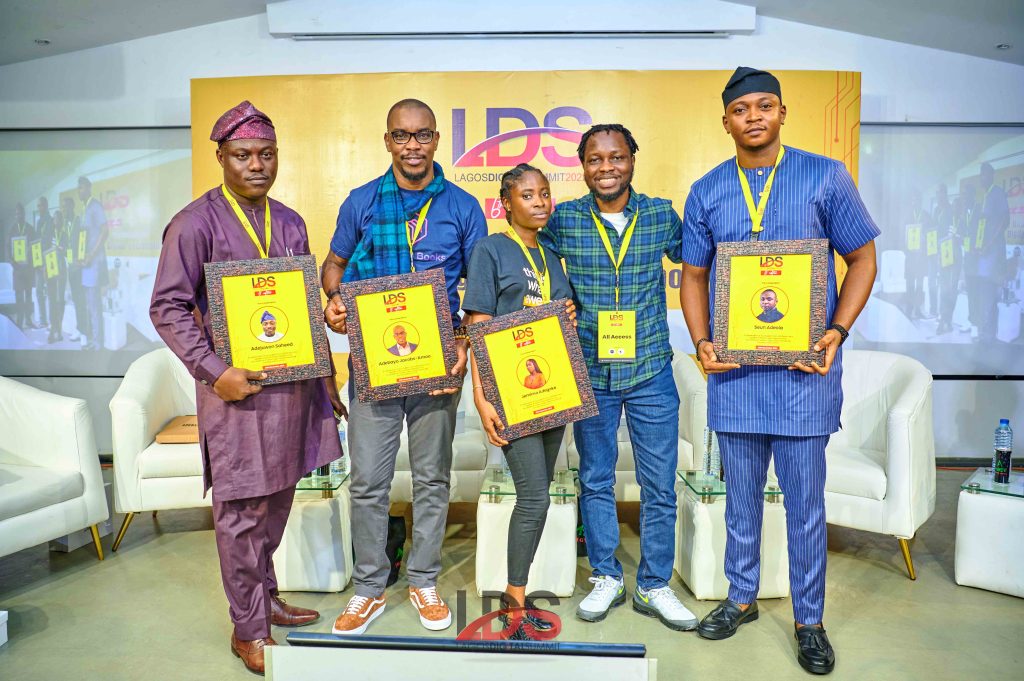 11 speakers from different sectors shared relevant insights in 1 keynote address by the
CEO of Big Cabal Media, Tomiwao Aladekomo, a fireside chat with the CEO of Founders
Factory Africa and Troolog, Emmanuel Ajah and 2-panel sessions. Here are some of the
most important takeaways:
"Business rule no1 is to keep your customers happy."
"Digital tools for your business collaboration; Improve communication, Manage project in a
collaborative manner, and Keep the whole team on the same page". -Tomiwa Aladekomo,
CEO, Big Cabal Media
"As a business, what are you selling that's outside of that physical product that you're
selling." – Onyedikachim Nwankwo, Head of Product Marketing, Flutterwave.
The event featured two-panel sessions comprised of digital, technology experts, business
founders and leaders. The composition of the first panel had faces such as Founder, Her
Network, Nkem Onwudiwe; Convener, Chess in Slums, Tunde Onakoya; Deputy Director,
Strategy & Planning, SPV Communication Solutions, Sherif Lanre Akinpelu; Head of
Product Marketing, Flutterwave, Onyedikachim Nwankwo; and moderated by Head of
Product Marketing & Strategy, FanXtars Digital, Samuel Sokale.
The second-panel session did not deviate from the previous in regard to impact and
substance. Moderated by the Managing Partner, RightClick, Adejuwon Saheed. The
panellists comprised Founder, MyLibri Books, Adebayo Jacobs-Amoo; Head Marketing and
Communications, Fincra, Jemima Adegoke; and Growth Operations Lead, Shara, Seun
Adeola.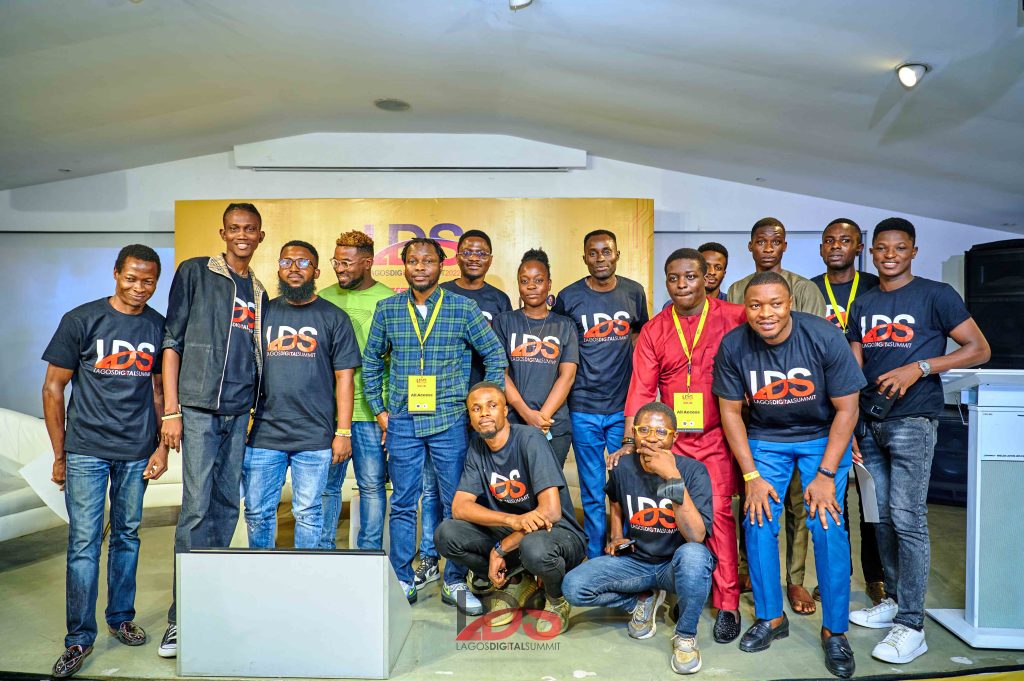 The impact of the Lagos Digital Summit this year was possible because of the support of
our sponsors and partners. Lagos Digital Summit's impressive line-up of sponsors includes;
Troolog, Fincra, MyLibri Books, and Rolad Properties. Amber Energy Drink, as well as Art
Template, were also beverage and design partners respectively.
Nigeria's media brands partnered with Lagos Digital Summit to heighten its publicity and
impact. The media partners are Publicity House Africa, Ravyme Media and Benjamin Dada.
Joshua Folayemi, Project Manager of Lagos Digital Summit, appreciated the Convener for
the vision and trust and volunteers in making the 6th edition a success.
If you missed the event, you can catch the replays of key sessions via YouTube. If you are
interested in partnership/sponsorship or would like your brand to participate in 2023
edition of the Lagos Digital Summit, kindly email [email protected] or call
+2348138613036. Also, keep your eyes peeled on the Lagos Digital Summit website,
www.lagosdigitalsummit.com and follow @lagosdigitalsummit on Instagram and
Facebook; and @LagosDigtSummit on Twitter for updates.